Satisfaction ratings
Monitor agent performance and allow requesters to rate their support interactions.
Enabling Satisfaction Ratings
You must be an Admin to enable Satisfaction Ratings.
Navigate to Settings > Requests > Satisfaction Ratings to enable Satisfaction Ratings. When enabled, Satisfaction Ratings apply to all teams in your atSpoke org.

Satisfaction Surveys
Satisfaction surveys will not be sent for auto=resolved requests or when requests are re-opened, marked as pending or deleted.
Surveys are immediately sent to a requester when the request is marked as done. We offer a short three-point rating scale and a text input to provide additional information. We intentionally do not label the rating scale to prevent bias.
Email
The survey will be sent to whichever channel the requester has the "new request and updates" notification enabled for. This means if it is enabled for Slack and email, the requester will receive the survey as a Slack update and an email.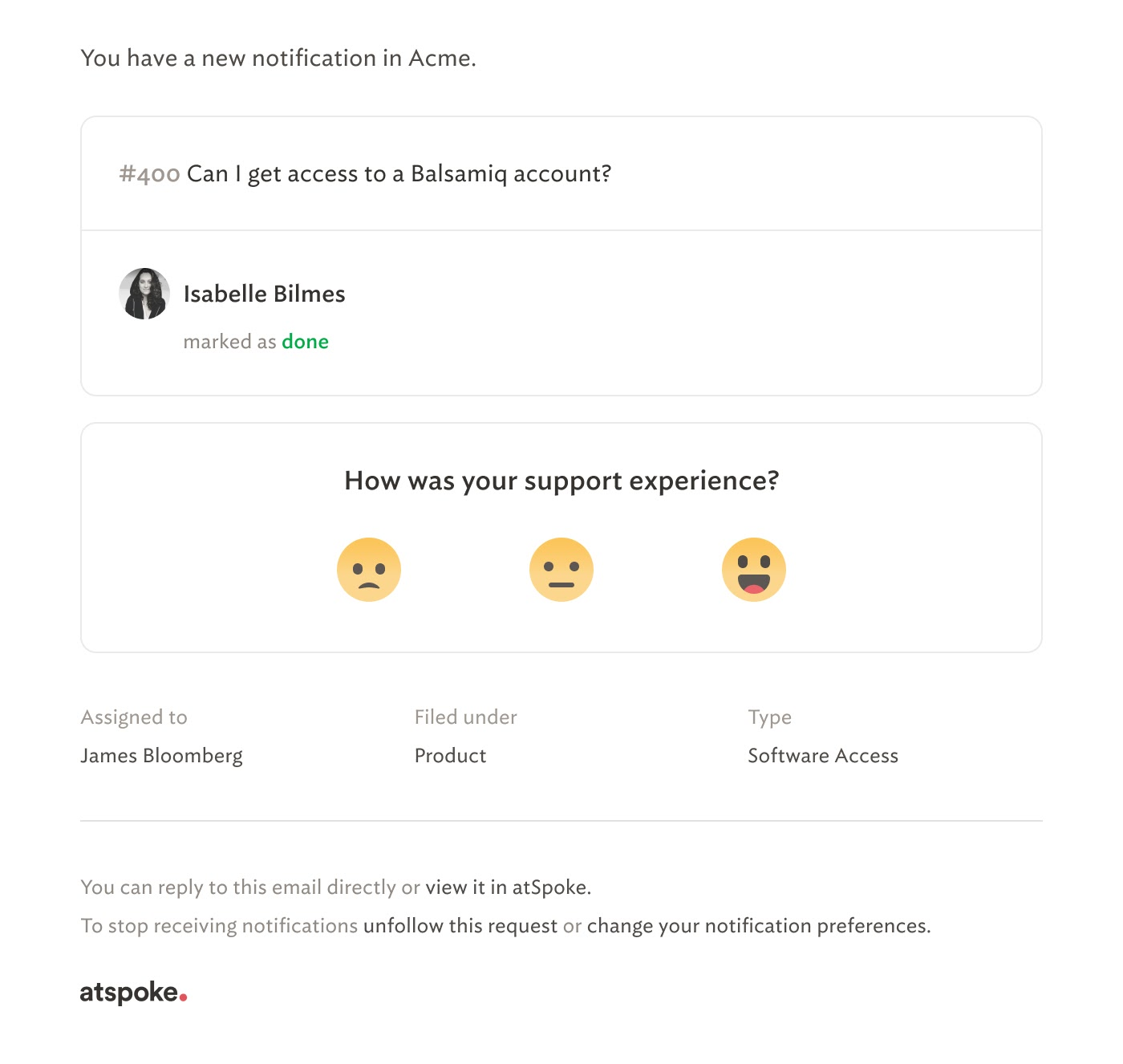 Once the requester has selected an emoji rating, they'll be taken to a landing page where they can enter additional feedback. Once the rating is submitted it cannot be edited, but the additional feedback can still be submitted within the 5 days the survey stays open. Once additional feedback is submitted, it can't be edited.
Slack
When Slack notifications are enabled the survey CTA will be appended as a threaded message after the final marked as done update. The message will contain a fill out survey button and will open a modal that displays the survey form. This is only visible to the requester.
Microsoft Teams
Satisfaction surveys in Microsoft Teams will function the same way as in Slack. When a request is marked as done, the requester will receive their notification in Teams and we will append a message to open and complete the survey.
Reporting & Insights
Analytics
The Team Performance dashboard is visible to all admins.
Satisfaction Rating insights are included on the Team Performance dashboard in every team landing page. Navigate to Teams > select team > Analytics > Team performance metrics. You can filter by requester, assignee, team and measure:
Overall team satisfaction score
Good satisfaction counts
Neutral satisfaction counts 
Bad satisfaction counts
Survey completion rate
Survey breakdown
Survey details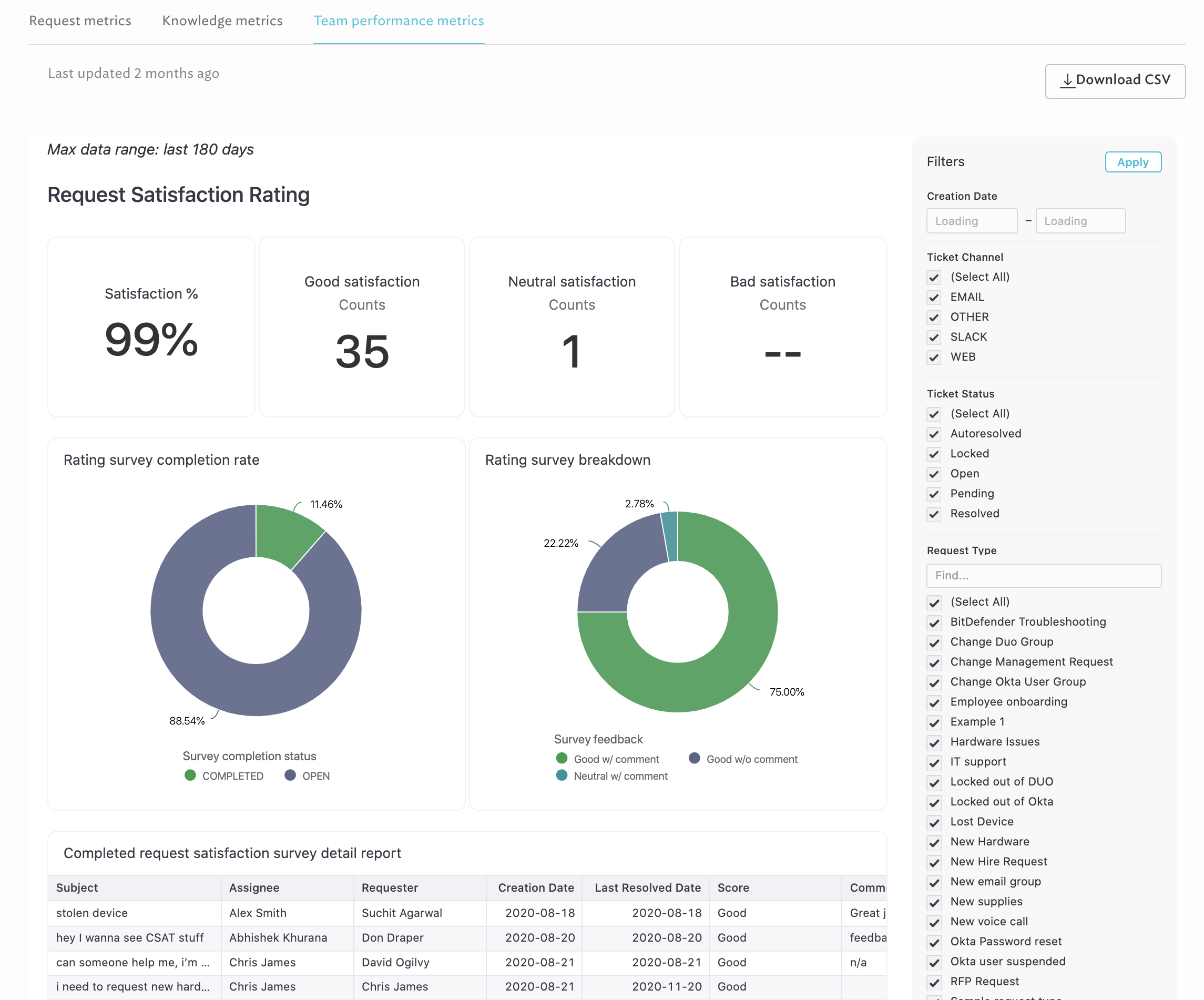 Activity log
We include the following Satisfaction Rating related changes in your org's Activity Log:
Enabled Satisfaction Ratings in the Settings export
Disabled Satisfaction Ratings in the Settings export
Request rating in the Requests export
Request comment in the Requests export
---
---