Integrations
atSpoke works best when integrated into the workflow of your team. Use the integrations tab to connect everything from Slack and SMS to your HRIS into atSpoke!

Channels
Slack
To integrate Slack for your team
In atSpoke, navigate to Settings
Select Integrations
Under Slack, click Connect
Click Add to Slack

atSpoke will connect with Slack and you will be asked to authorize the connection.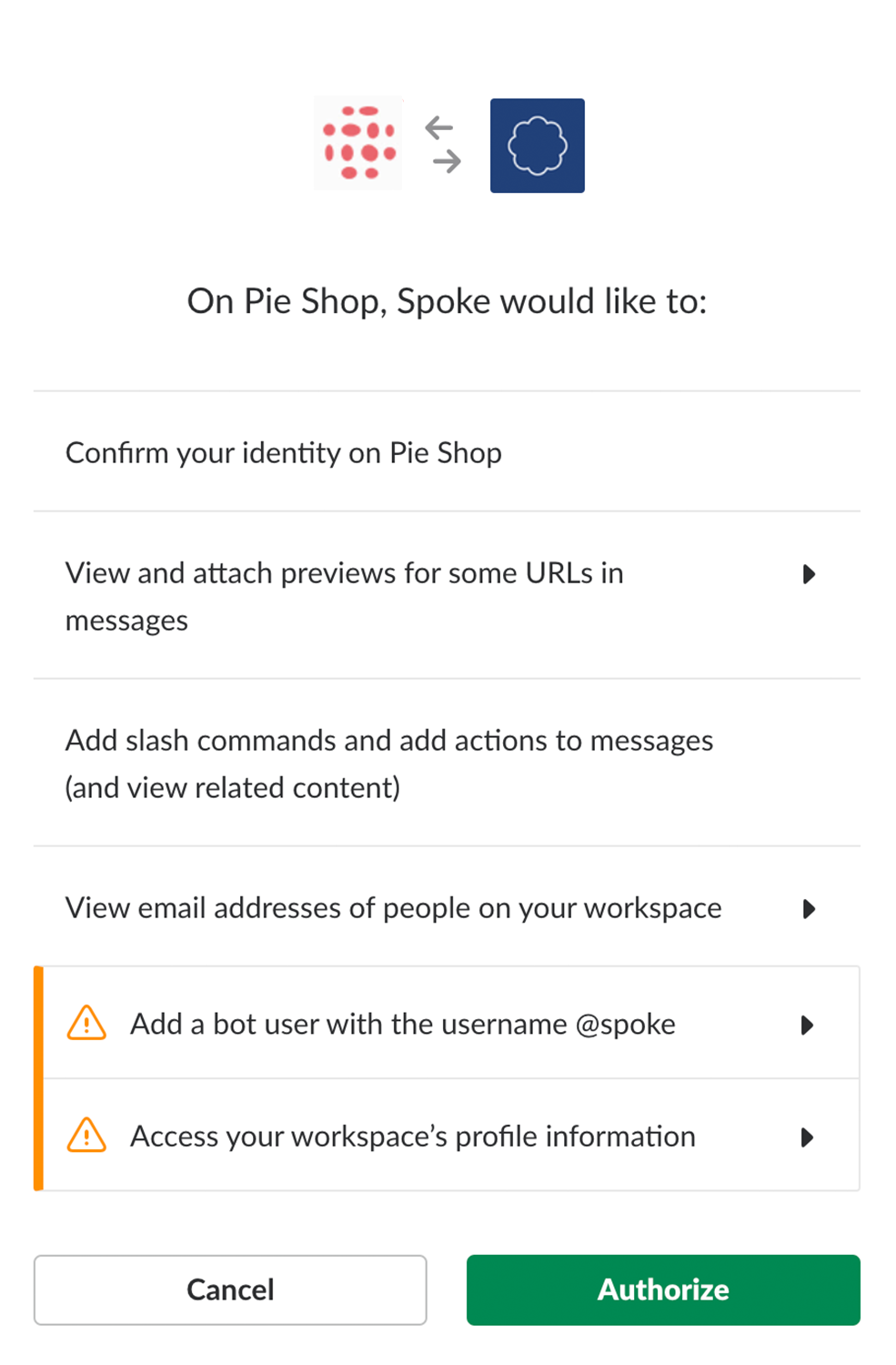 Coach atSpoke using Slack 
Once you have authorized atSpoke's connection to Slack, it's time to make sure it works! 
Add @atSpoke to any public channel used by your team
DM @atSpoke the questions you asked earlier
If atSpoke is confident in the answer, you will receive a relevant knowledge base resource in reply. Asking the same questions from different channels helps atSpoke learn, and become more confident in answering for you! 
If atSpoke doesn't reply with an answer, never fear! Navigate back to the web interface and answer these questions again.  This helps atSpoke's machine learning each time. 

SMS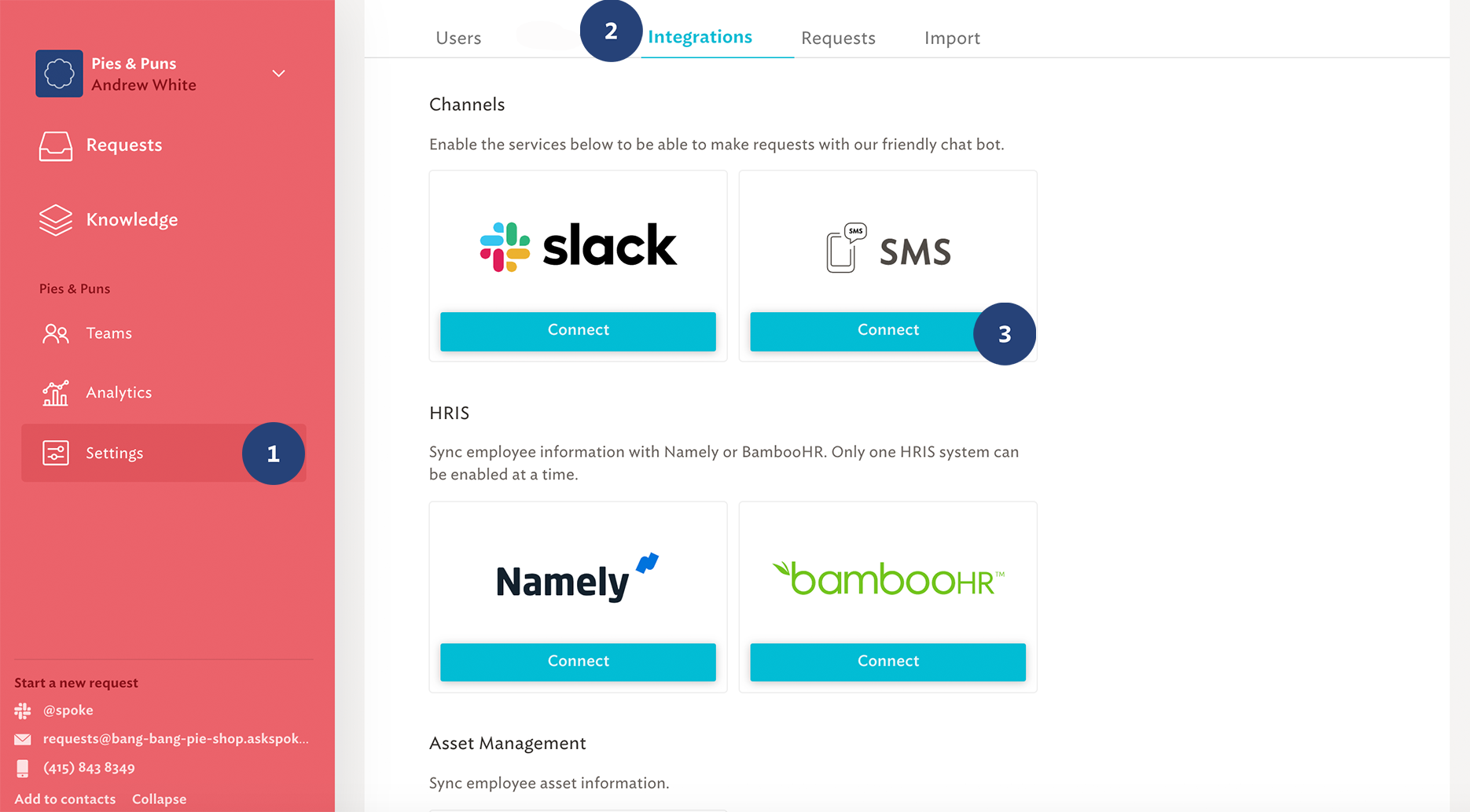 Navigate to Settings
Select the Integrations tab
Click Connect under SMS
Once you click Save settings, atSpoke will generate a text-only number to contact your atSpoke account. The number will be immediately visible to you and anyone else who logs in.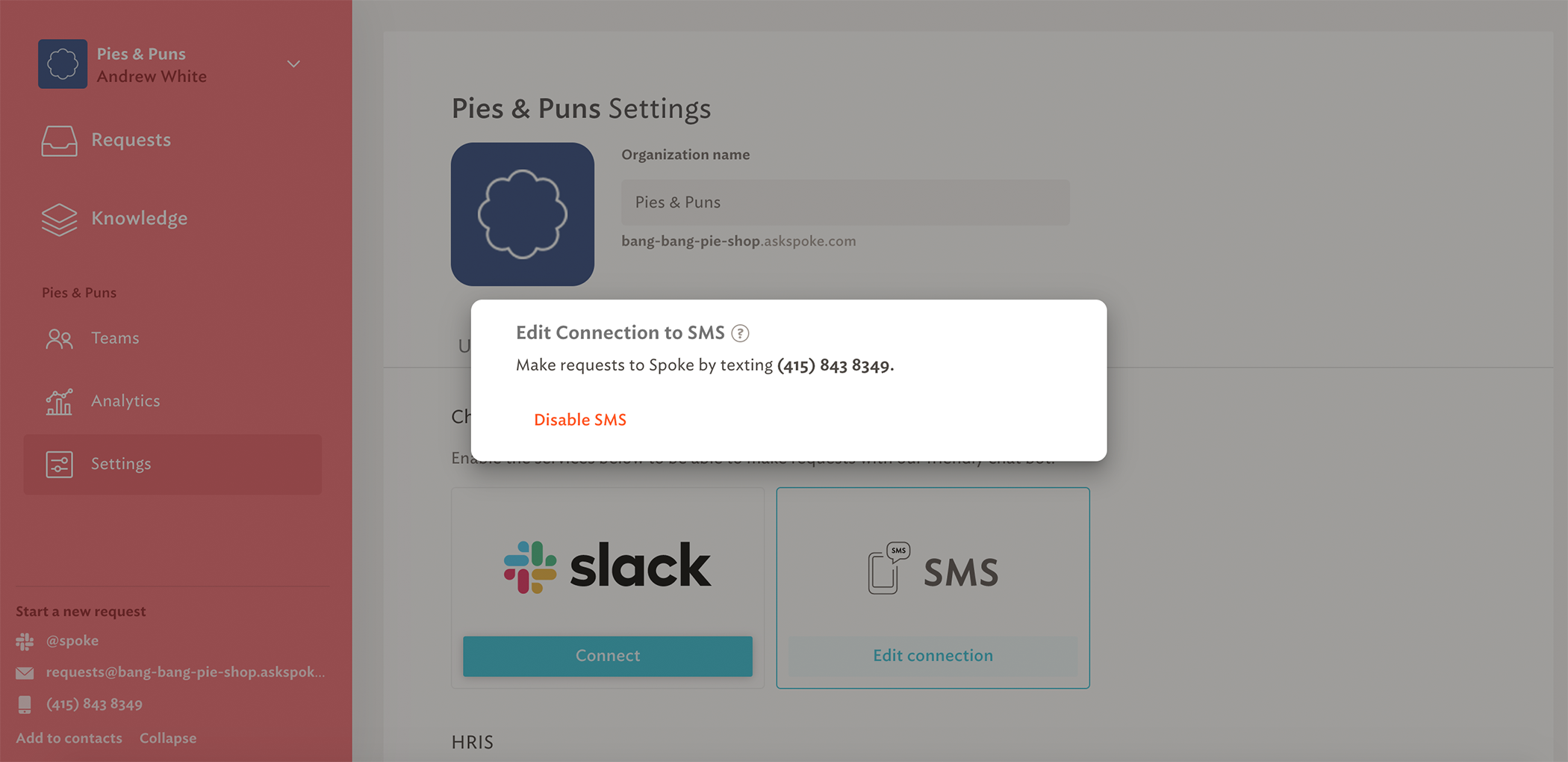 You also need to make sure that users have phone numbers saved within their atSpoke user profiles. This allows atSpoke to confirm which users are able to access your company information.
Your number is only used to confirm your identity; atSpoke won't be calling you when we're lonely or to sell you socks at dinner time.

Once these steps are completed, simply send a text to the SMS number and voila! atSpoke will respond with more information almost immediately via text.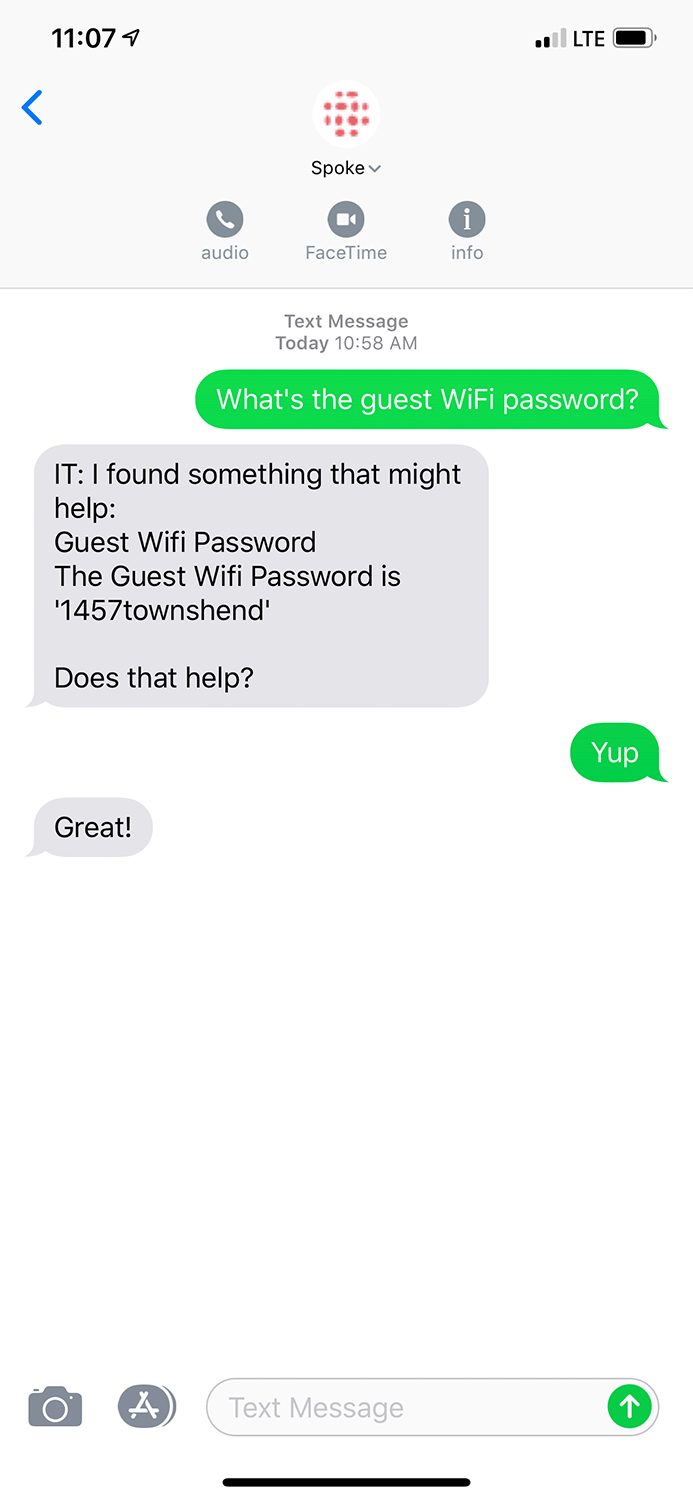 Respond to atSpoke directly or log into the platform to reply to the request.

HRIS integrations

Namely
Enabling this feature will prevent users from manually updating certain profile fields in atSpoke. Once this feature is turned on, all of the fields below will be overwritten.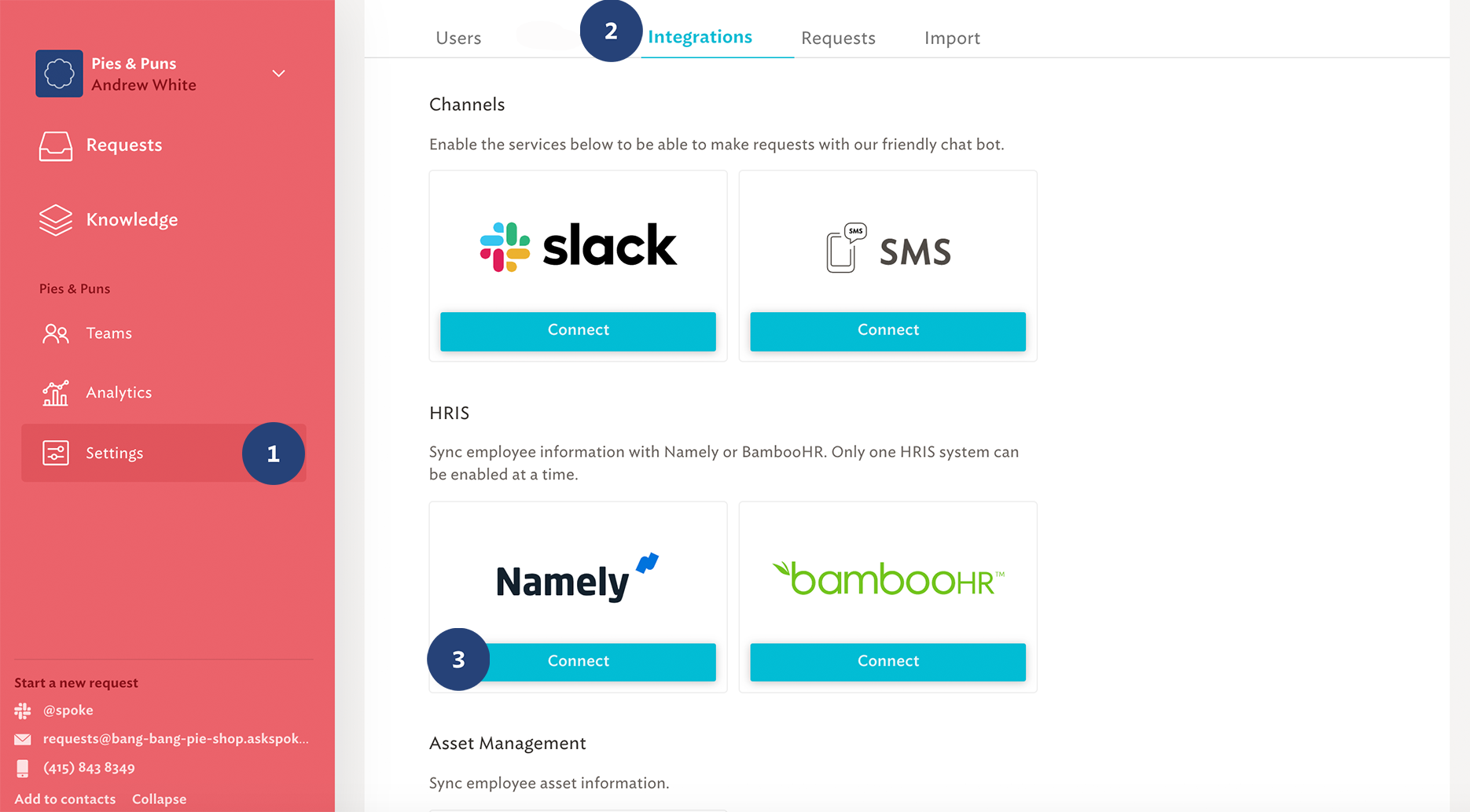 Navigate to Settings
Select the Integrations tab
Select Connect below the Namely card
Next, enter your Namely URL into the modal, and select "Connect to Namely."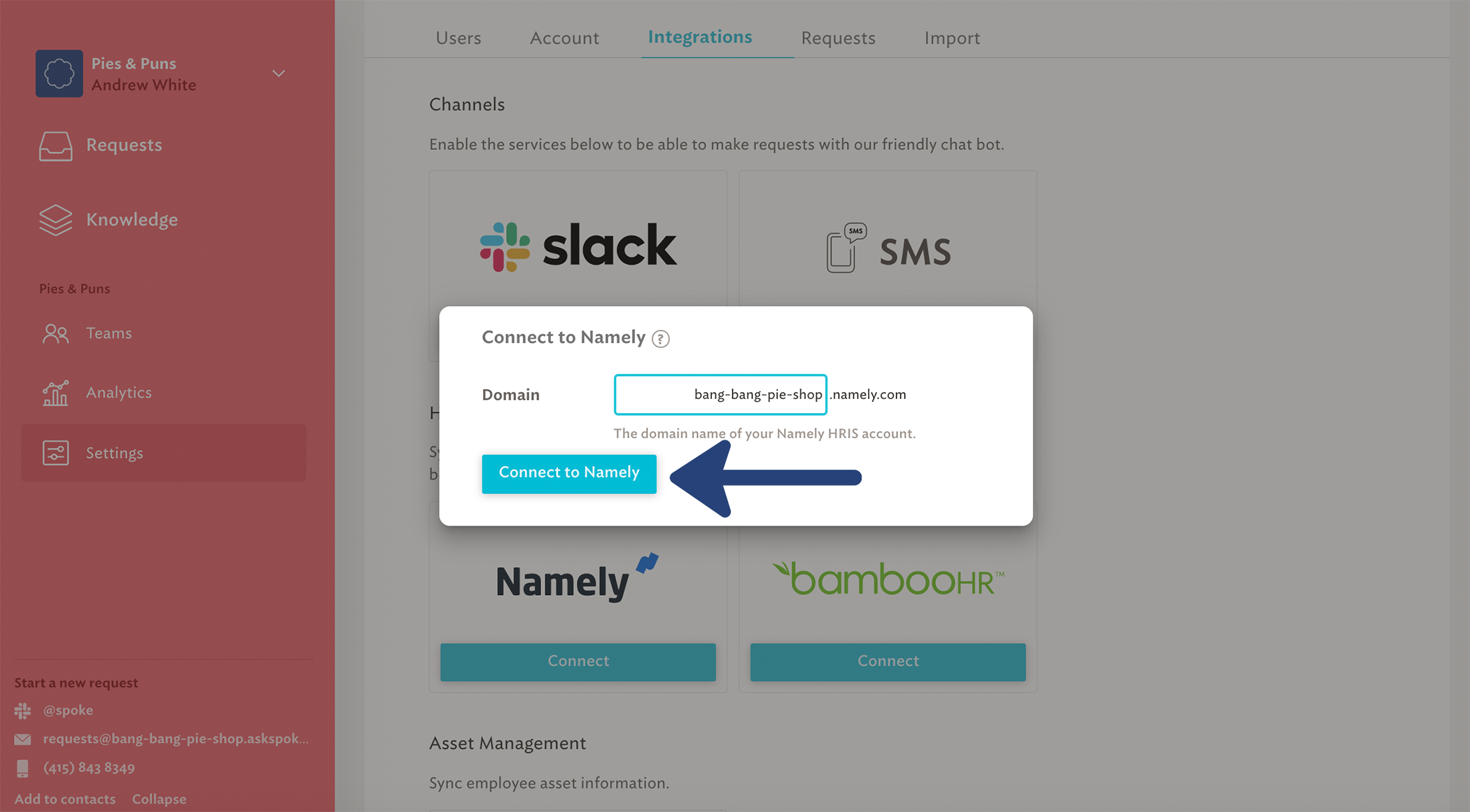 This will push you to Namely to login to your Namely instance.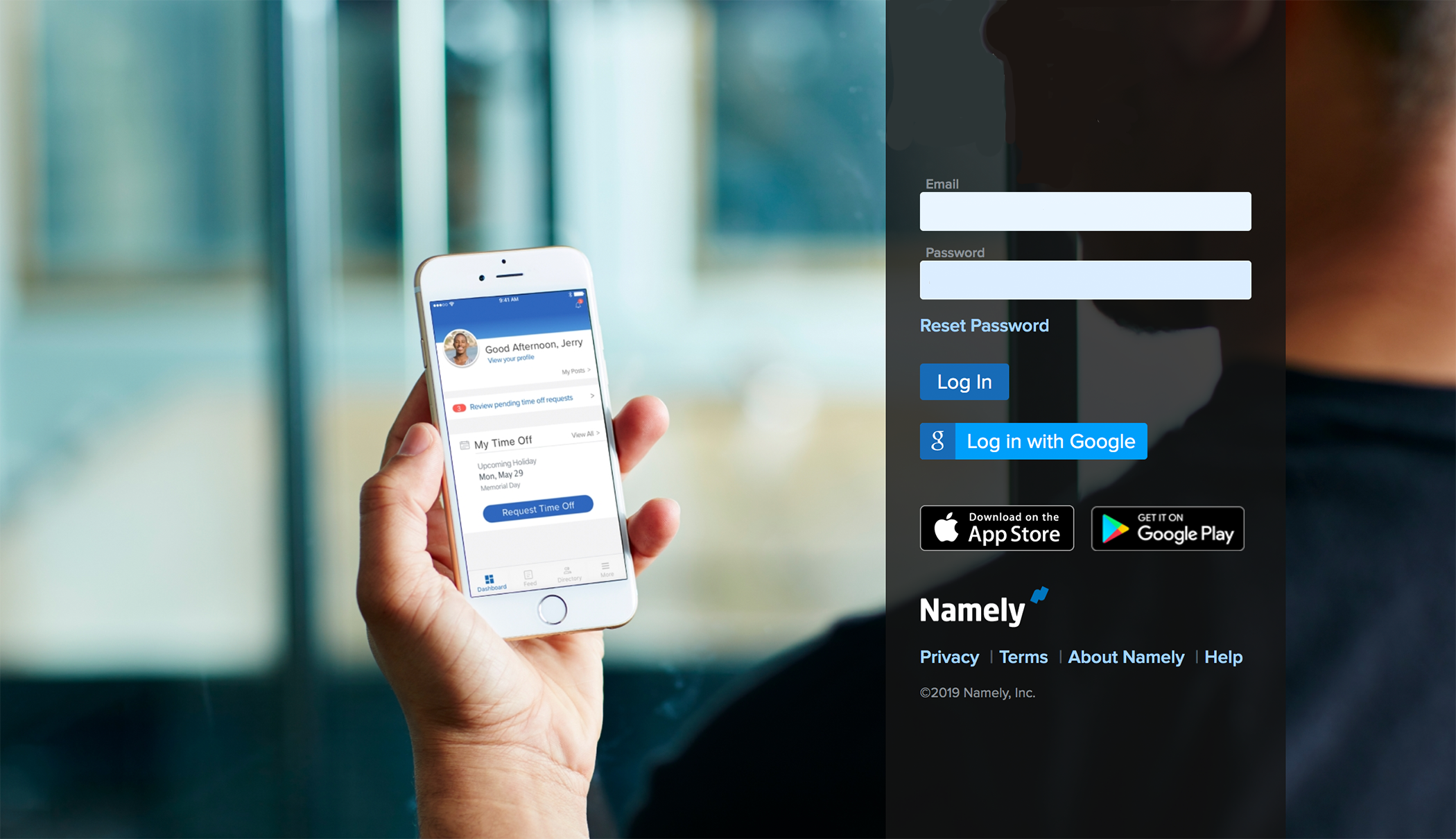 You will be prompted to grant access to atSpoke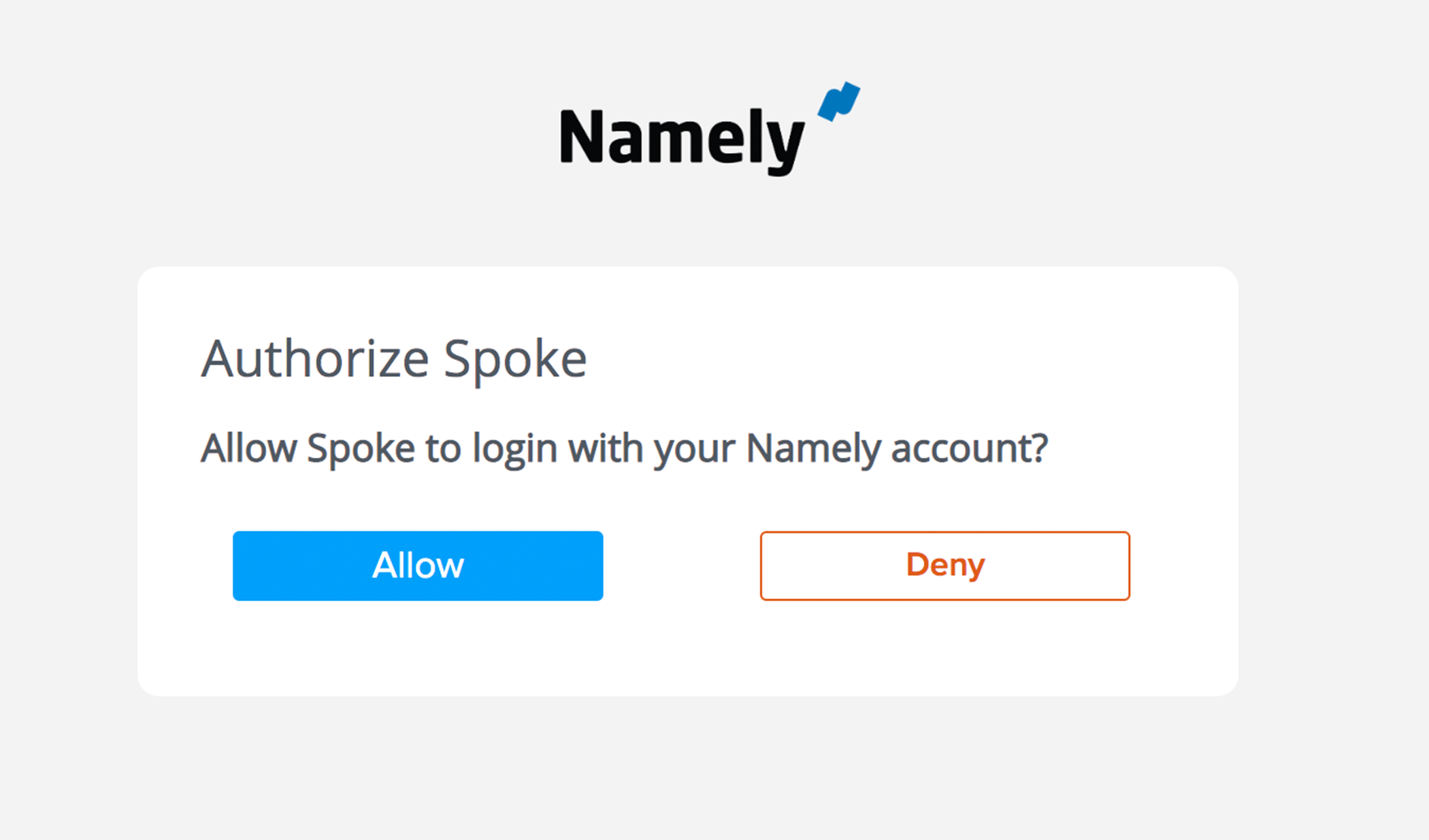 Confirmation
Once you allow atSpoke access to Namely, you will be forwarded back to atSpoke. The screen will show a confirmation message that you were able to connect atSpoke to Namely.

BambooHR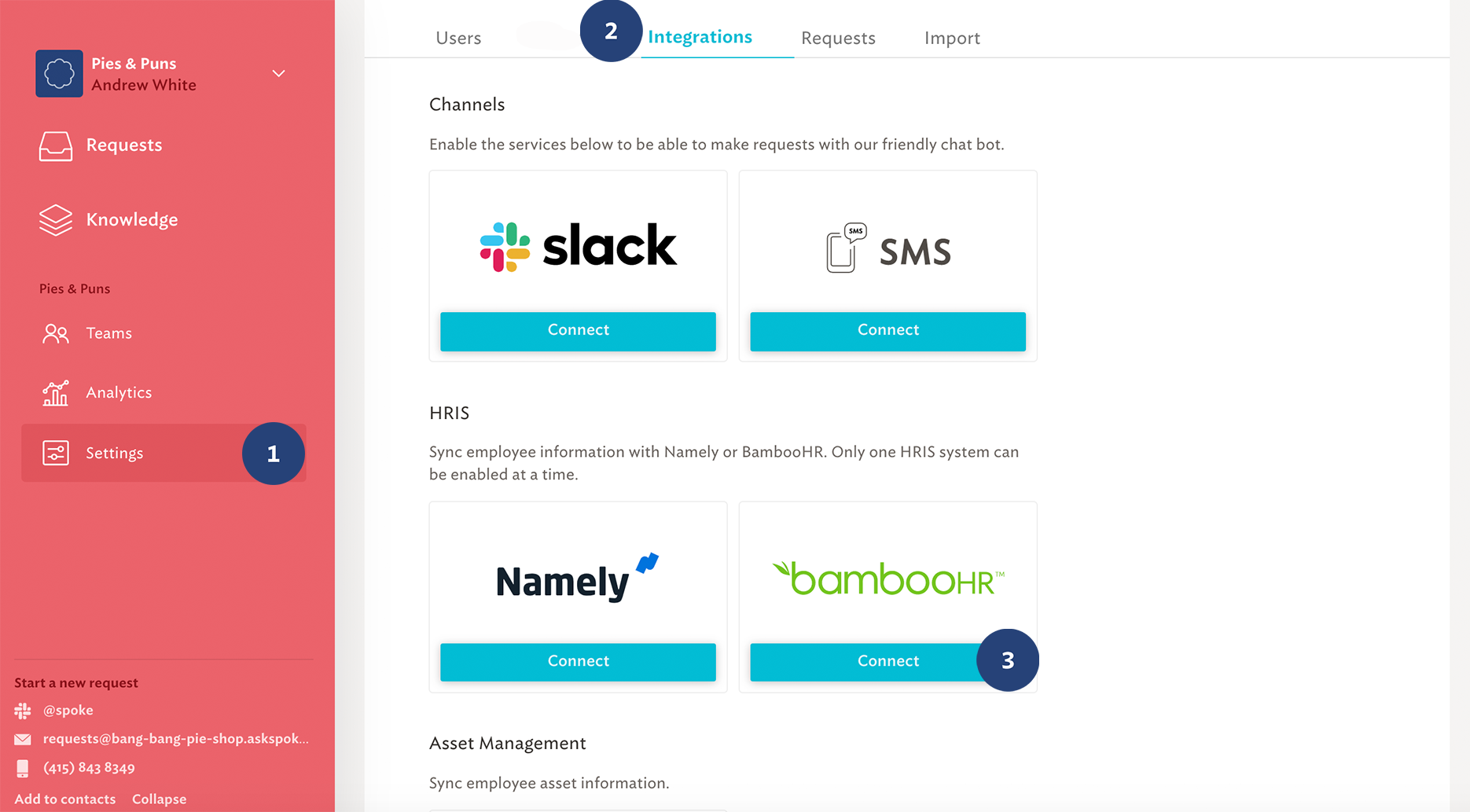 Navigate to Settings
Select the Integrations menu.
Select BambooHR from the cards below.
For more information on setting up one of our other HRIS integrations, click here.
In a second window, navigate to your BambooHR URL, and login.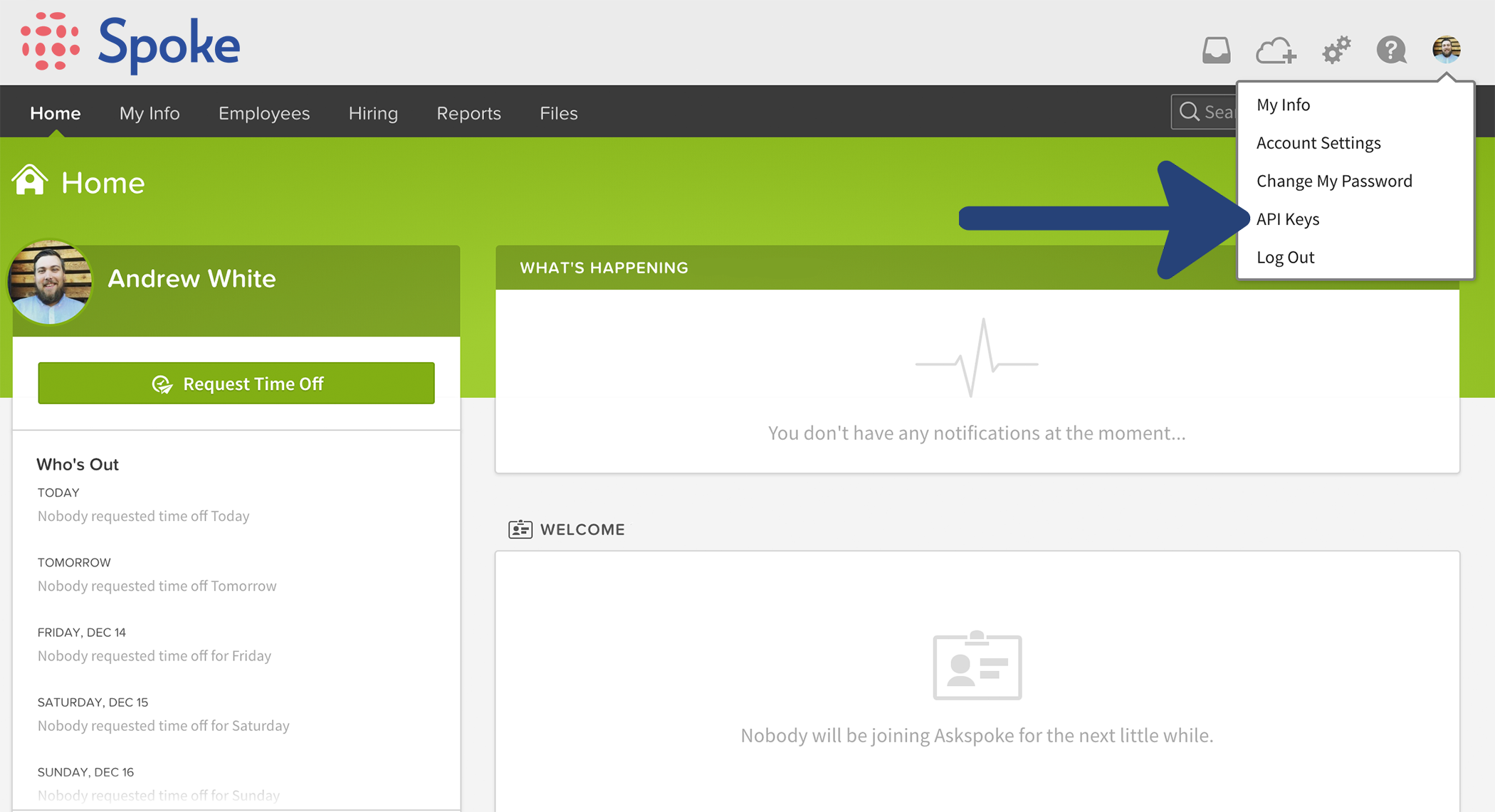 Once you've logged into BambooHR, select your avatar in the top right to reveal a dropdown. Select API Keys from the dropdown.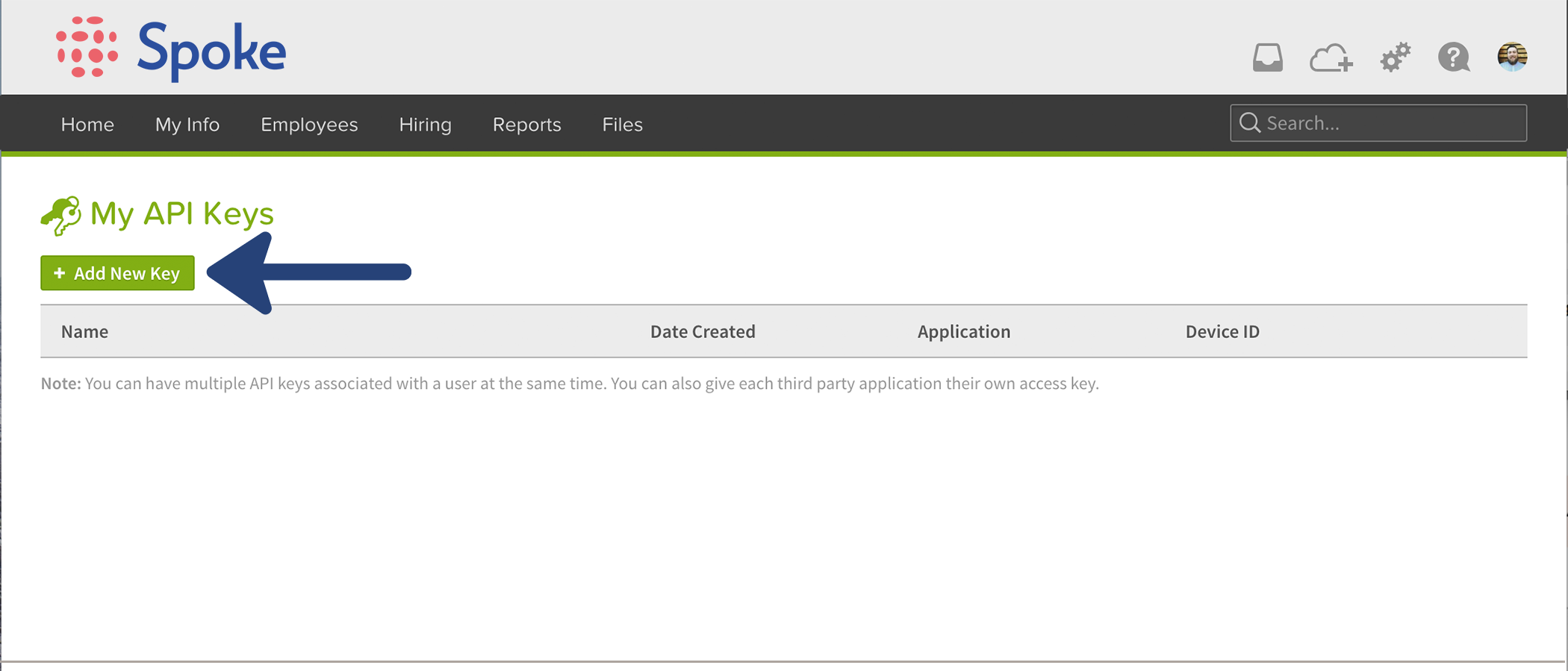 At the top of the API Key Screen, select + Add new Key
Enter a name you will recognize, to name this API key. Then select Generate key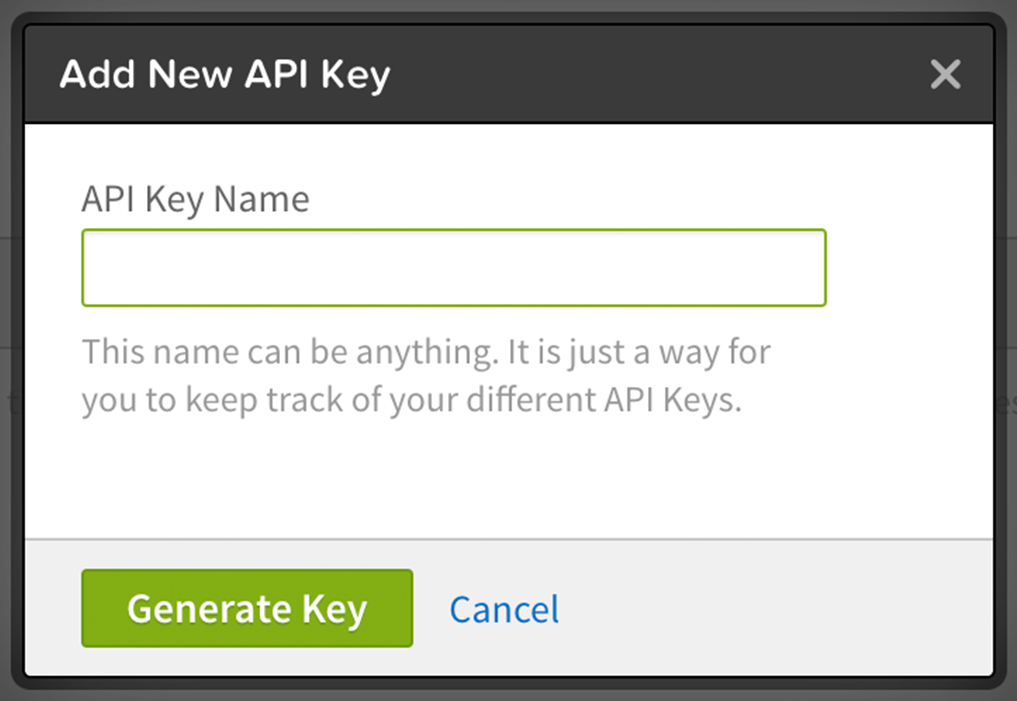 BambooHR will create an API key for use with atSpoke. Next, select Copy Key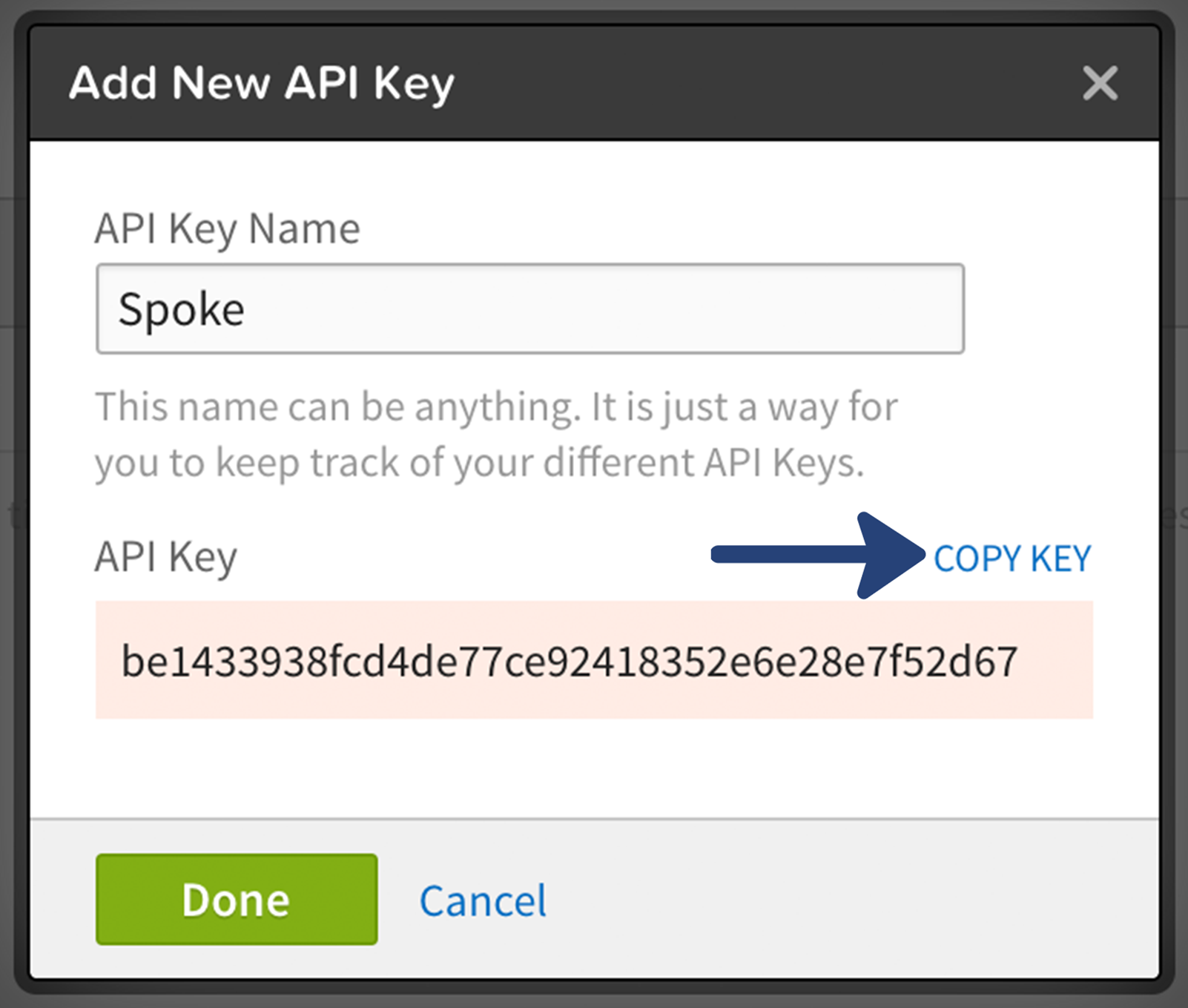 Navigate back to the tab with your atSpoke URL.
Complete your BambooHR URL, and paste your API key into the HRIS fields.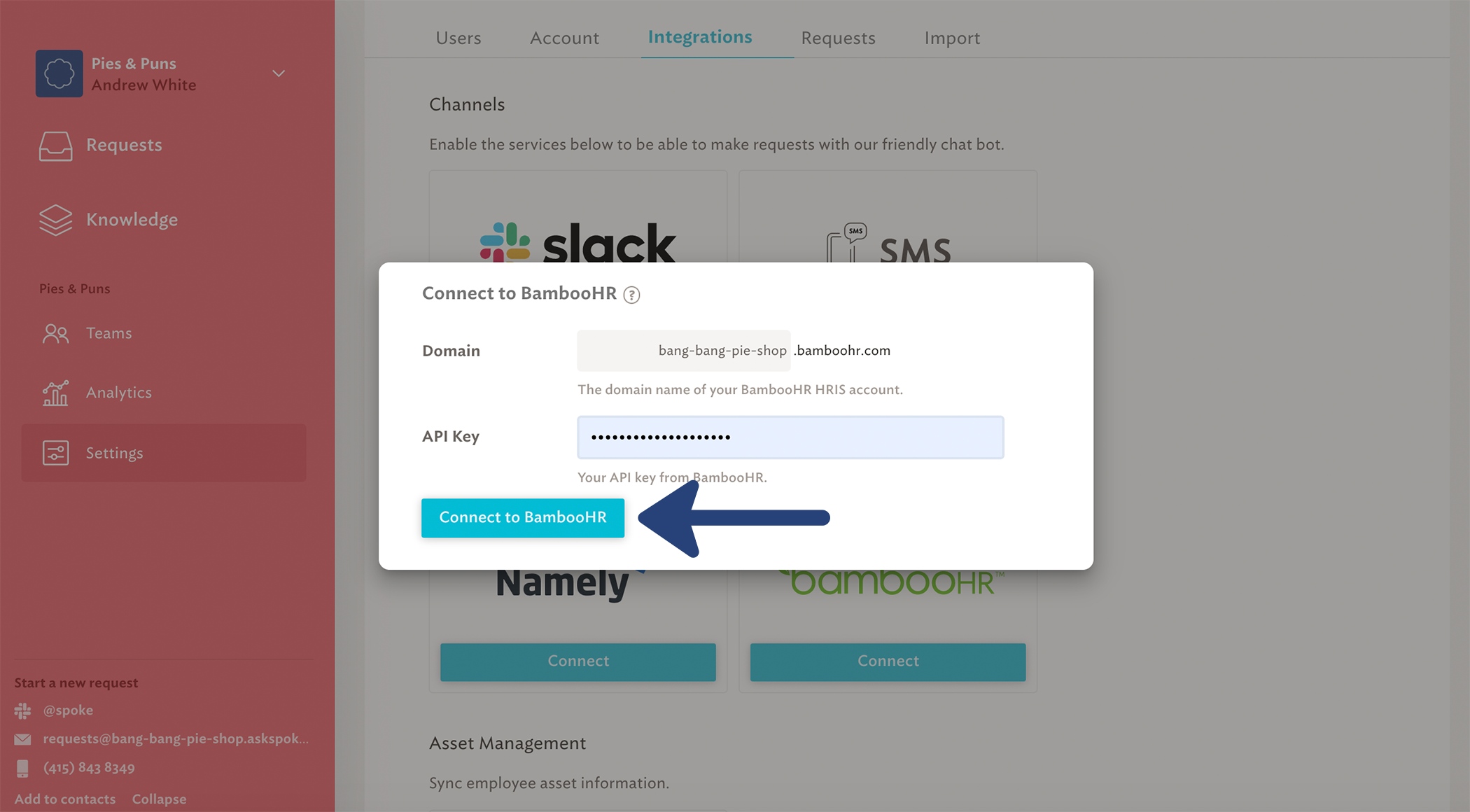 When you are finished. Select Connect to BambooHR When the connection is complete, you will see BambooHR sync is enabled.

Asset Tracking

Oomnitza
Begin by logging into Oomnitza and generating an Oomnitza API Key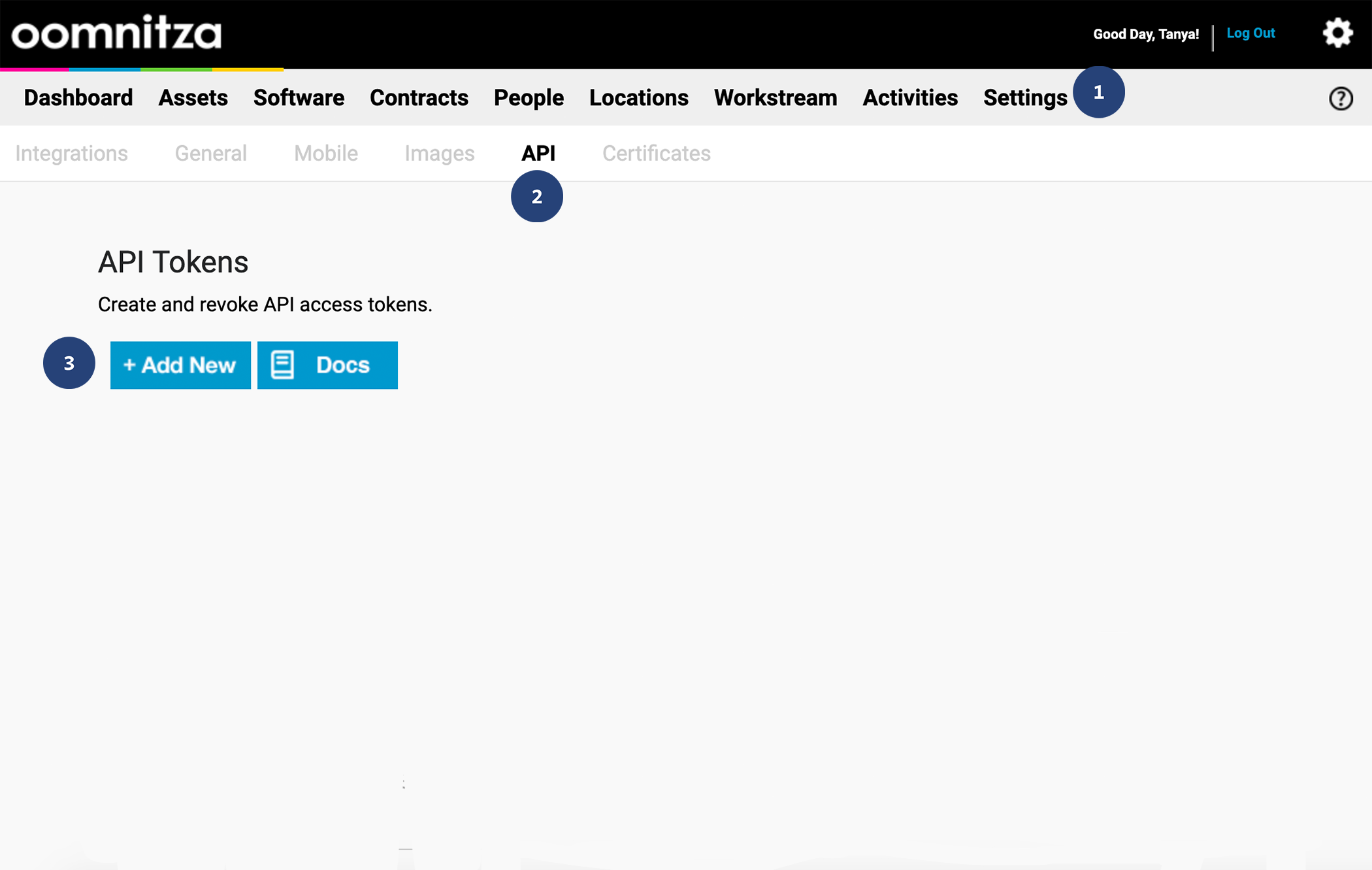 Click on Settings
Choose API from the settings menu
Choose + Add New to generate a new API token.
Copy the token you've created. This will need to be pasted into atSpoke.

In atSpoke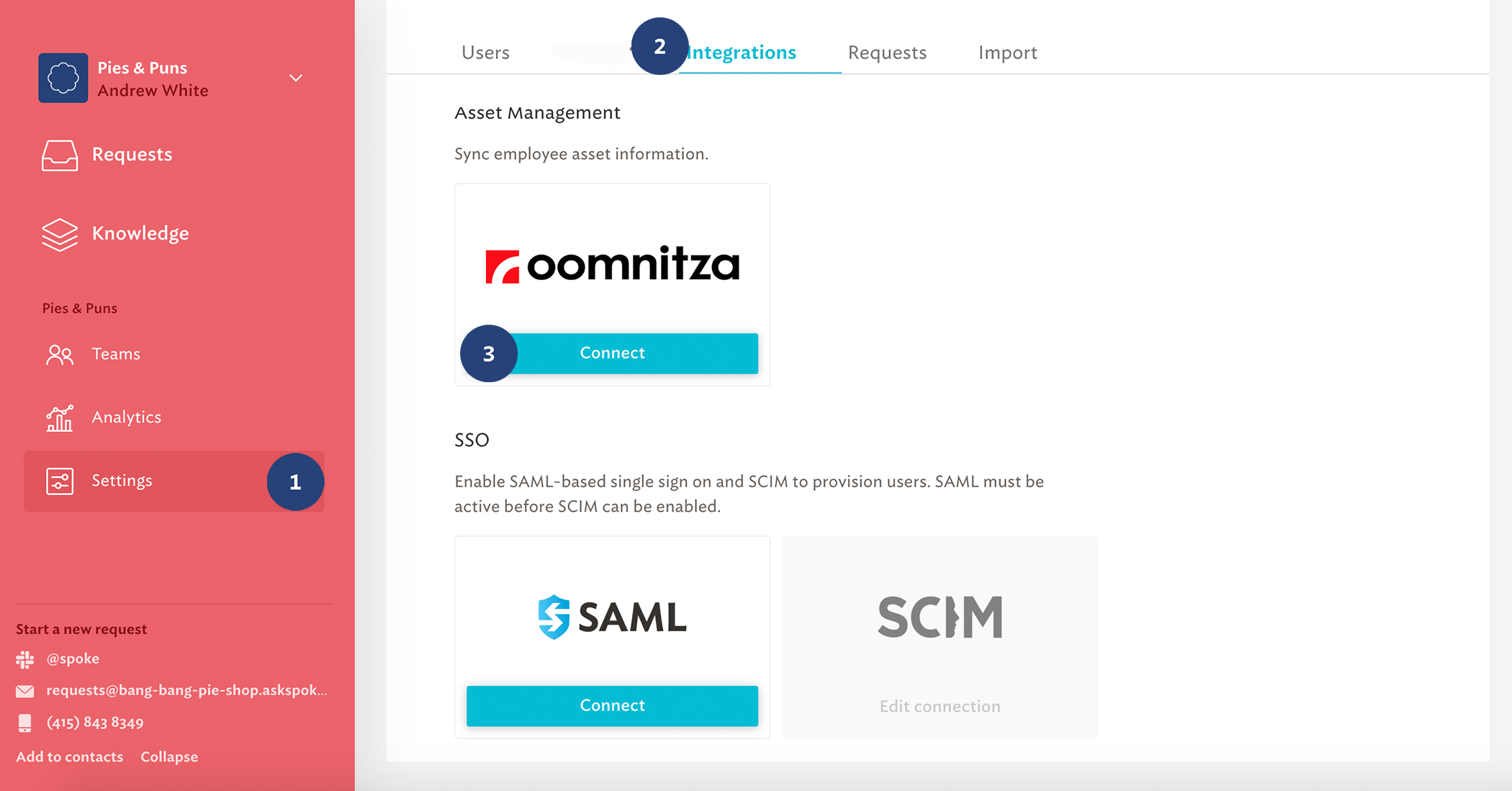 Click Settings
On the Settings page, choose the Integrations menu
Click Connect to Oomnitza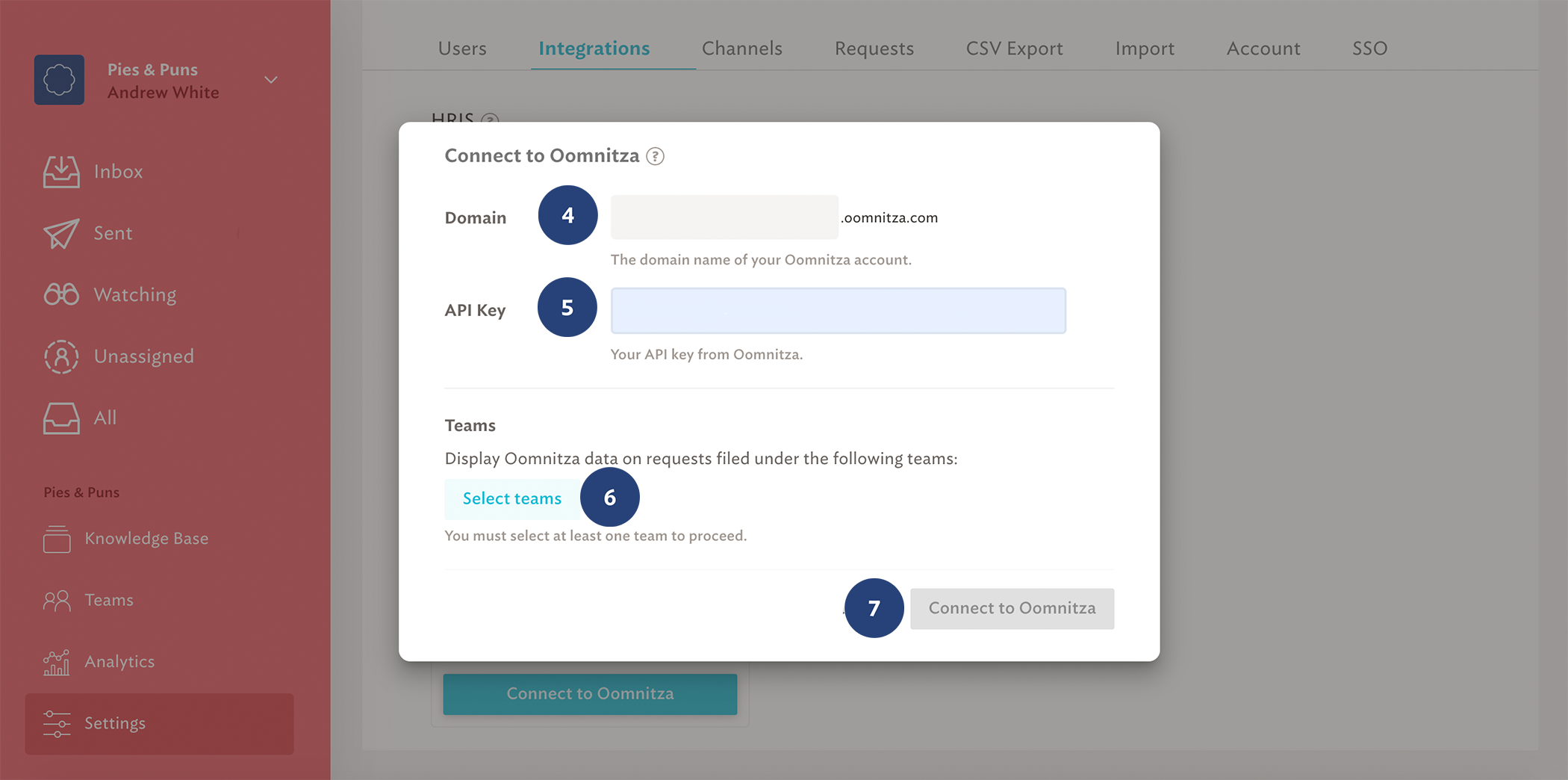 Enter your Oomnitza Domain (Yourcompany.oomnitza.com)
Paste the API key you generated into this field.
Choose which atSpoke teams should include Oomnitza data on their requests.
Click Connect to Oomnitza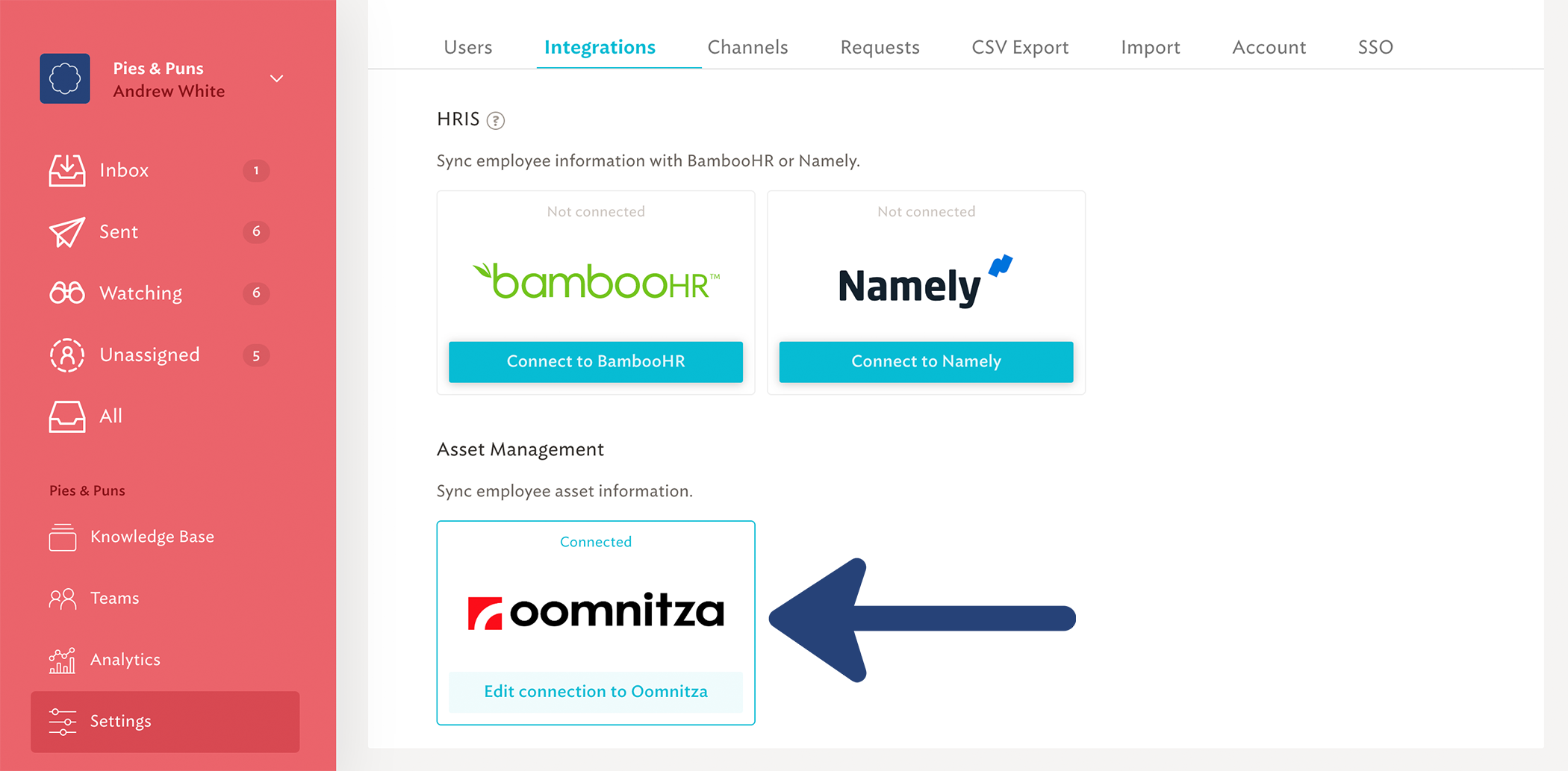 When the Oomnitza card says Edit connection, it is connected!

SAML Single Sign-On

We have articles specific to Okta and Gsuite, but below you will find an overview of SAML Setup.
Before you begin 
After SAML is enabled, all non-admin members in atSpoke must log in with SAML. Admins who have not setup a password will be prompted to login with a banner in the web app. Admins can still log in with a password as needed.
Because the SSO setup will log out all users and admins, it's best to setup SAML when there are few users logged in. Whether it be before launch, or out of business hours.
Only atSpoke Admins have the superpowers to enable SAML for the organization.
atSpoke offers just in time provisioning. This means that if a user logs into atSpoke for the first time using SSO, an account will automatically be created.

Configure your IdP
Begin by logging into atSpoke and navigating to Integrations > SAML You will find two pieces of information that are unique to your organization.
Look for the the Assertion Customer Service (ACS) URL and the Issuer URL. Paste the information into the corresponding fields in your IdP.


Fill out the remaining fields in your IdP
Admins can choose to map attributes that will send user information to atSpoke. This allows atSpoke to get user information for provisioning users. Best practices recommend that these attributes are mapped in addition to Name ID (Email Address).
| | |
| --- | --- |
| First Name | firstName |
| Last Name | lastName |
| Phone Number | phoneNumber |
| Primary Email | primaryEmail |
Please note: These attributes are case sensitive, and must be entered exactly as you see here.

Connect your IdP to atSpoke
Now that you've configured your IdP, atSpoke Admins need to connect the IdP to atSpoke. Copy the following fields from your IdP setup page into the atSpoke Settings/SAML Page. Your IdP may name these fields differently. We've compiled some additional naming examples below.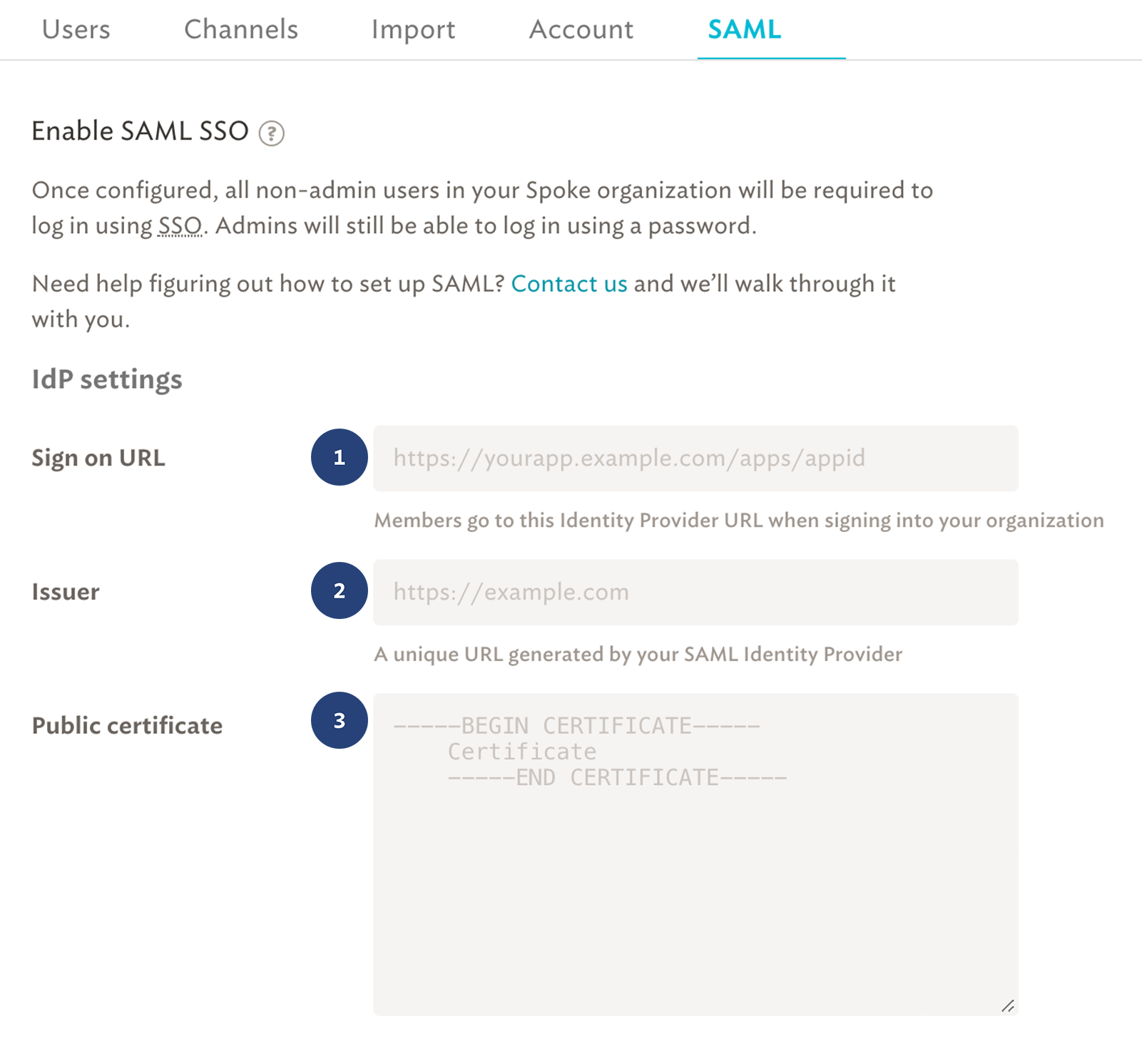 Sign on URL: SSO URL, SAML 2.0 URL, SAML 2.0 endpoint, IdP login URL.
Issuer: Issuer URL, Identity Provider, Identity Provider Entity ID, IdP Metadata URL.
Public certificate: X.509 certificate, certificate.
Please note: After an admin turns on SAML, all currently logged in users and admins will be logged out of atSpoke. This sign out will be accompanied by an email asking users to log in again using SSO.

Best practices
Upload a CSV of users into atSpoke after you've turned on SAML. This helps provide a frictionless experience as users log in the first time. for more information on our CSV import, click here.
atSpoke offers "Just in time" provisioning. If a user logs into atSpoke for the first time using SSO, an account will automatically be created. (If that email address does not already exist in atSpoke)
Please insure that the email addresses in the IDP are what your users will be using to log into atSpoke
---
---