Google Chat integration
atSpoke works best where you work. Use this guide to connect Google chat and begin asking questions.

Set up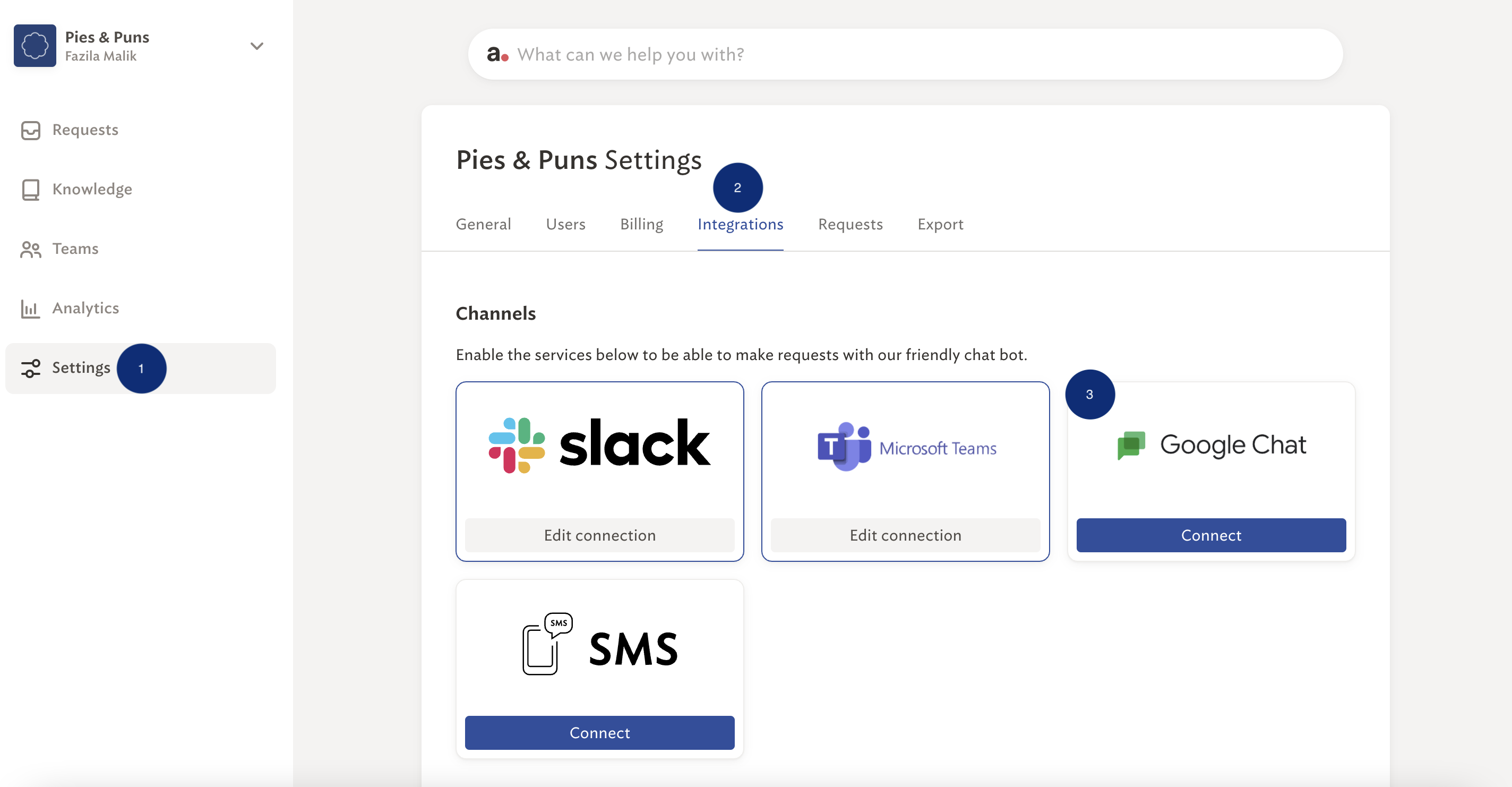 To integrate Google Chat for your team
In atSpoke, navigate to Settings
Select Integrations
Under Google Chat, click Connect
Input your Customer ID and Click Connect to Google Chat
Locate customer Id
Log into your Google Admin account
Navigate to the home page for Google Admin
Select Account settings
In account settings you will find your Customer Id
Connect the atSpoke bot
Connect the atSpoke bot to your Google workspace
Select Message
You can also add the atSpoke bot directly to a conversation or room in google chat

Select '+' and Find a Bot

Search for atSpoke and add for messaging

Get a quick answer
Ask atSpoke a questions and it will find you the answer in the knowledge base. Train atSpoke by selecting This helps or This doesn't help.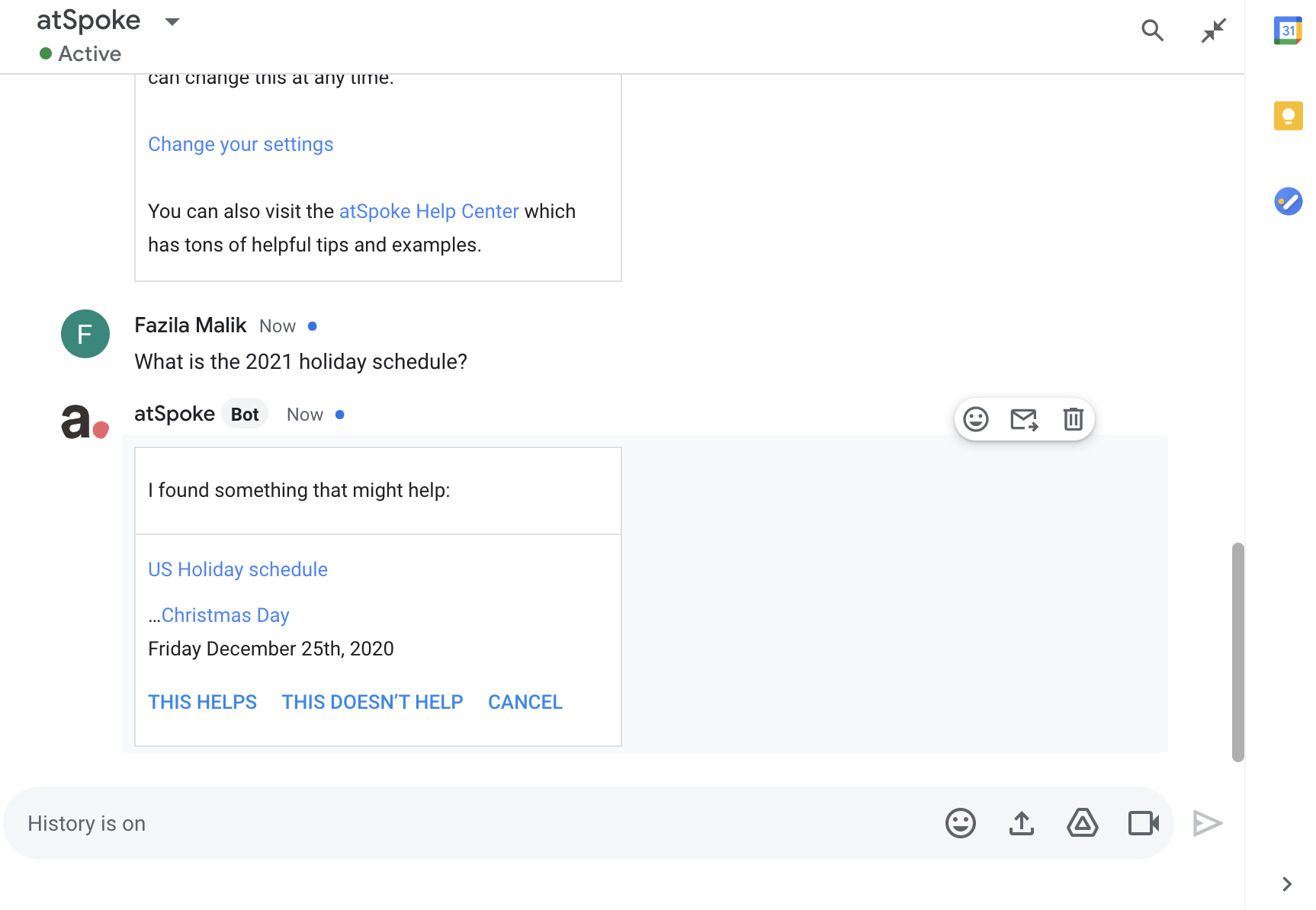 If you select "This doesn't help" then you will be prompted to file a request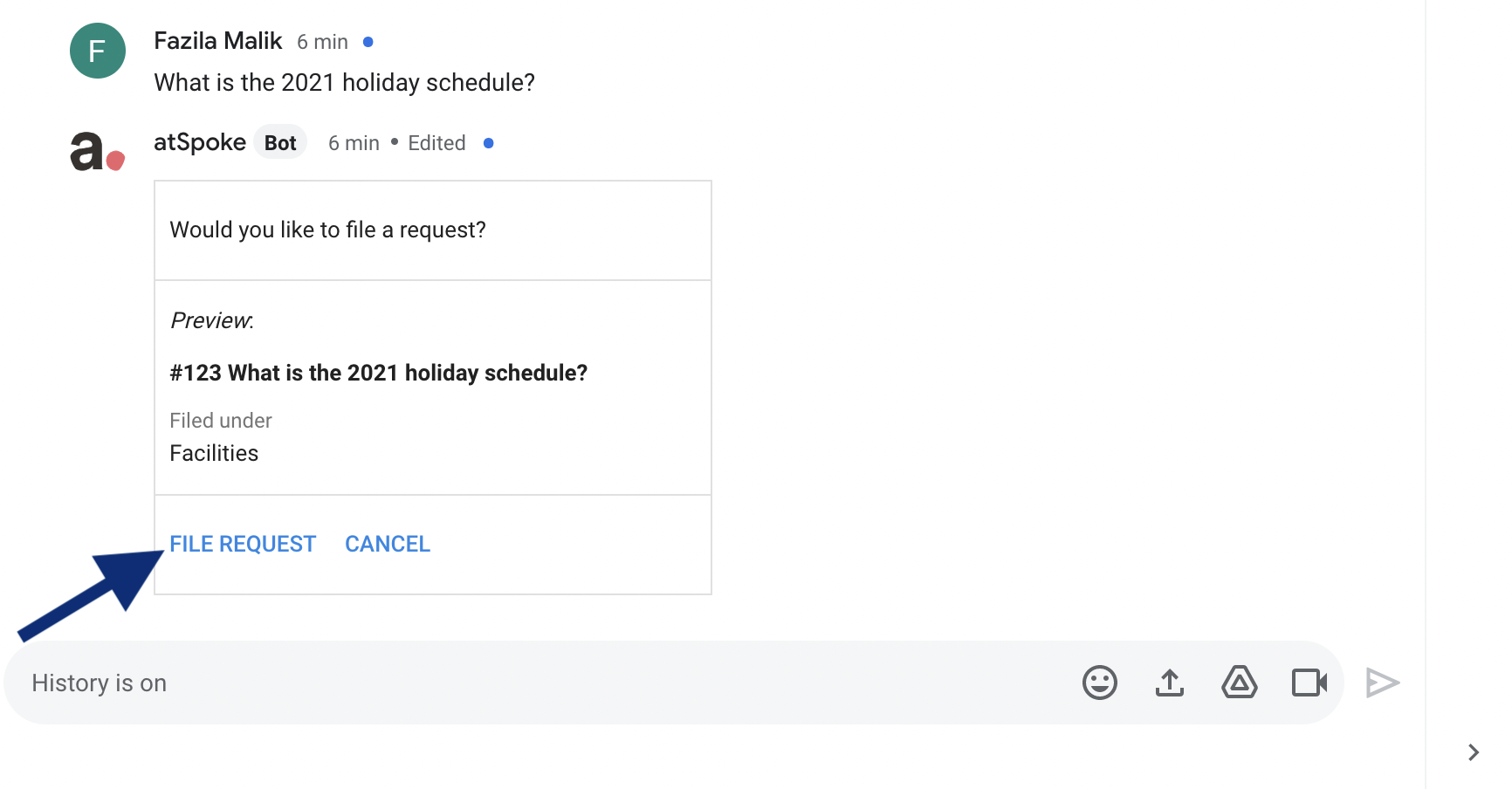 Creating a request
If atSpoke doesn't contain a knowledge base resource that answers your question, you will be asked if you would like to File a request.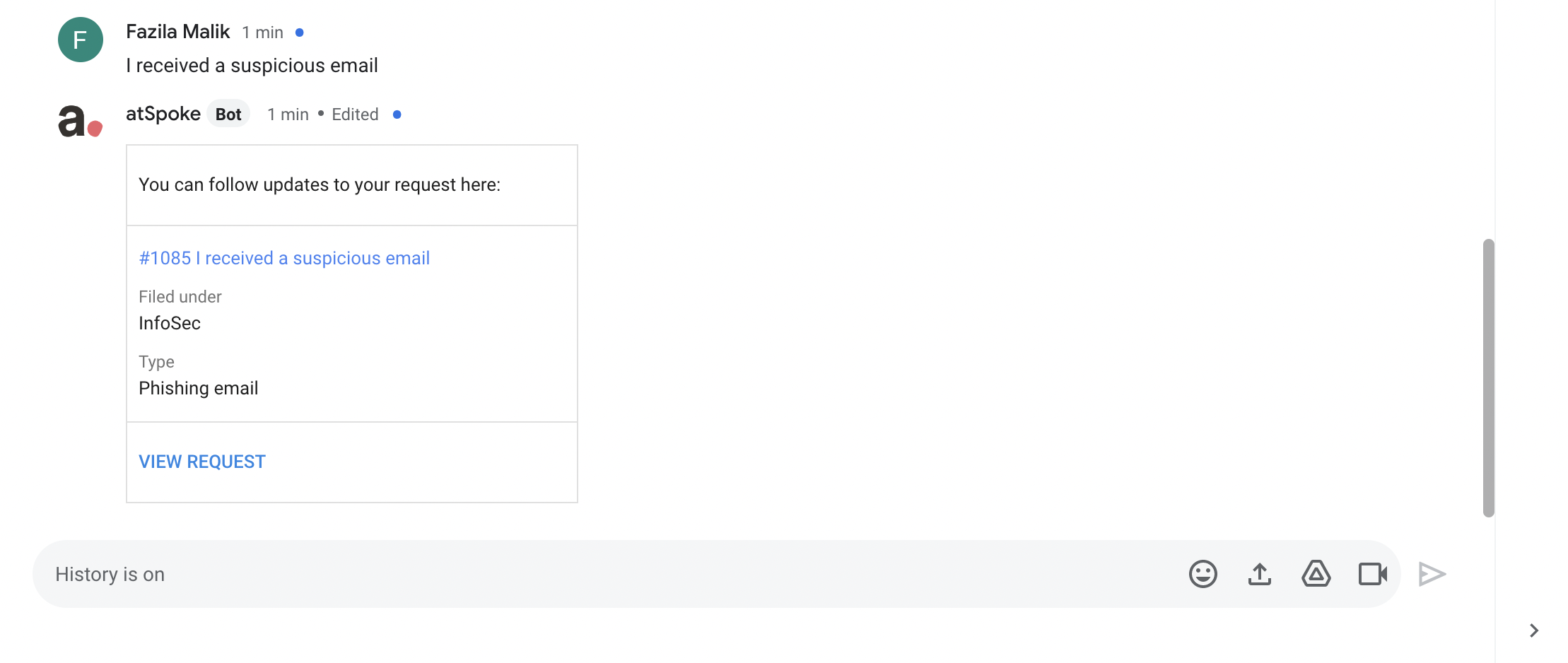 A ticket will be created and can be viewed in the web app. Select the ticket number or View Request to be taken directly to the request.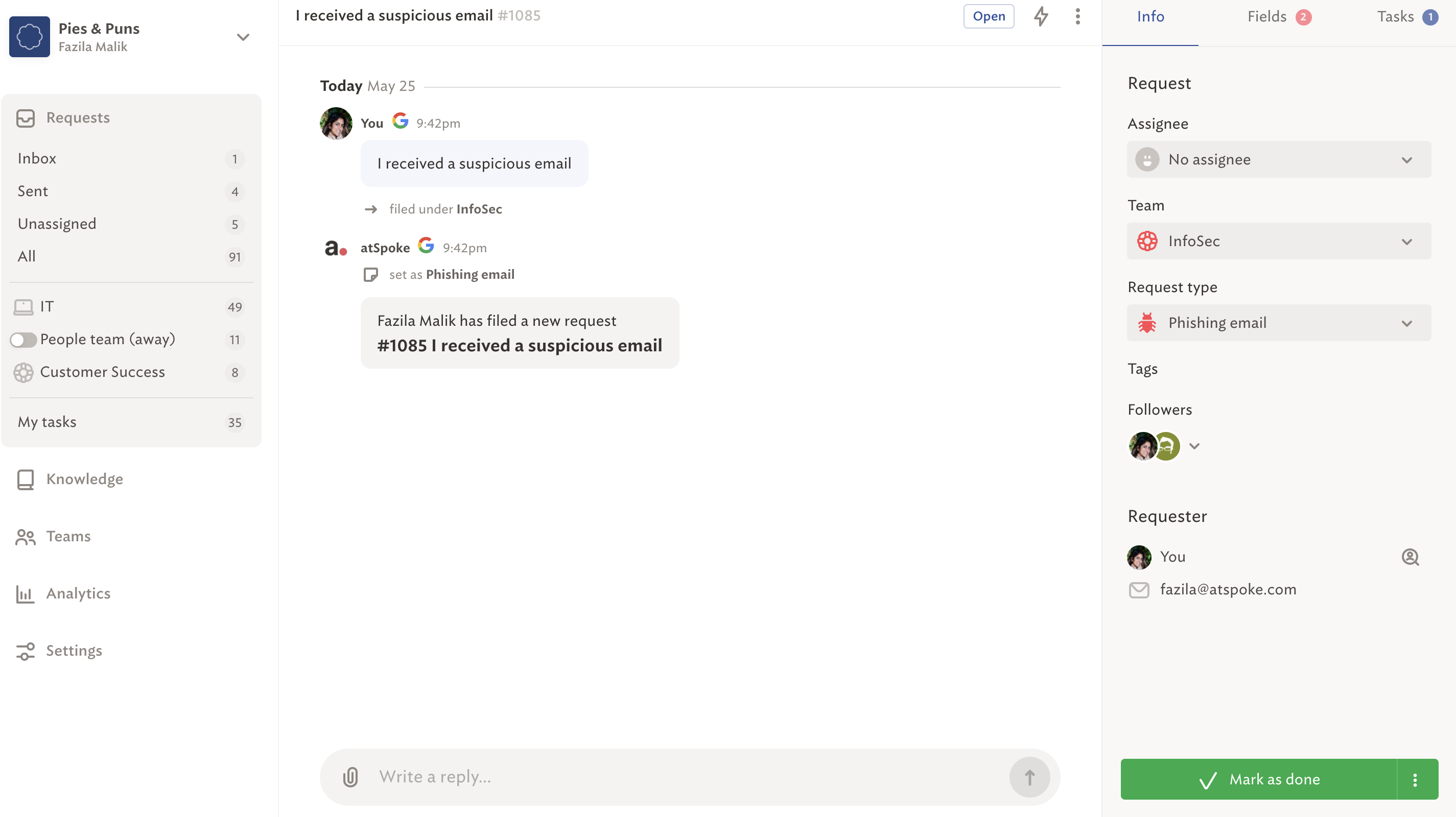 ---
---