Types of knowledge base resources
With atSpoke, your knowledge base (KB) can be dynamic! We know that you keep knowledge in different forms, and different places companywide. This guide will walk through the different types of KB you can currently use with atSpoke.

Navigate to the knowledge base by selecting "Knowledge" in the side nav. Then select the down arrow next to Add resource. A menu will appear to select what type of article you would like to add.

Text
Select Add resource to complete an article with free text. Will a simple written response resolve this question? Agents don't need to go to an external site, or need any documents? A text resource will most likely be what you need.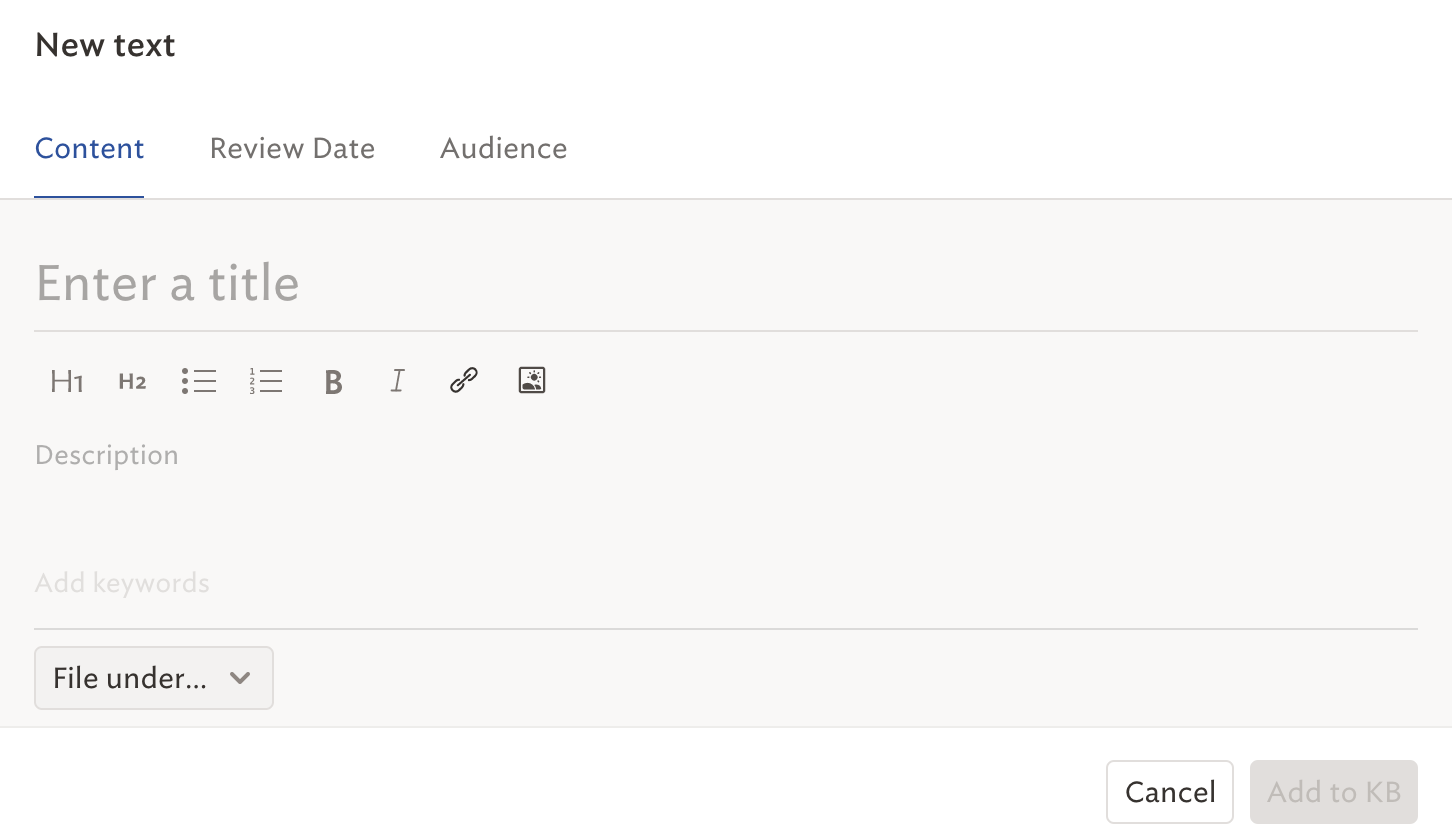 Link
Need to send the inquiring agent to an external site, like a payroll page or benefits administrator? The link option is your best bet.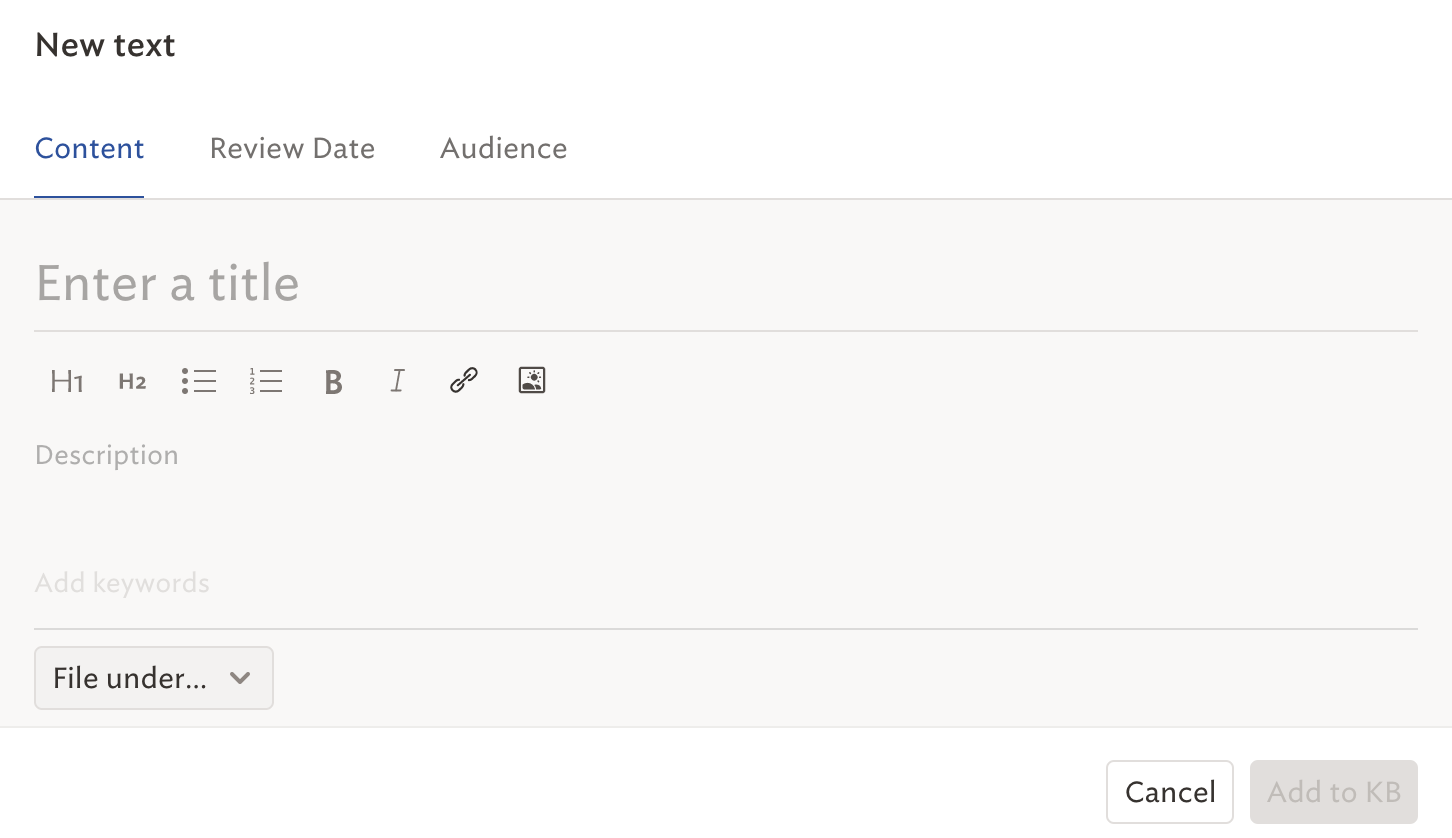 File
Have an existing document that will work best to respond to this question? Like an employee handbook or a reimbursement form? The file knowledge base option will allow you to upload that document for easy retrieval the next time this question comes up.
File upload limits:
Images - 40MB
Videos - 100 MB
Others - 1 GB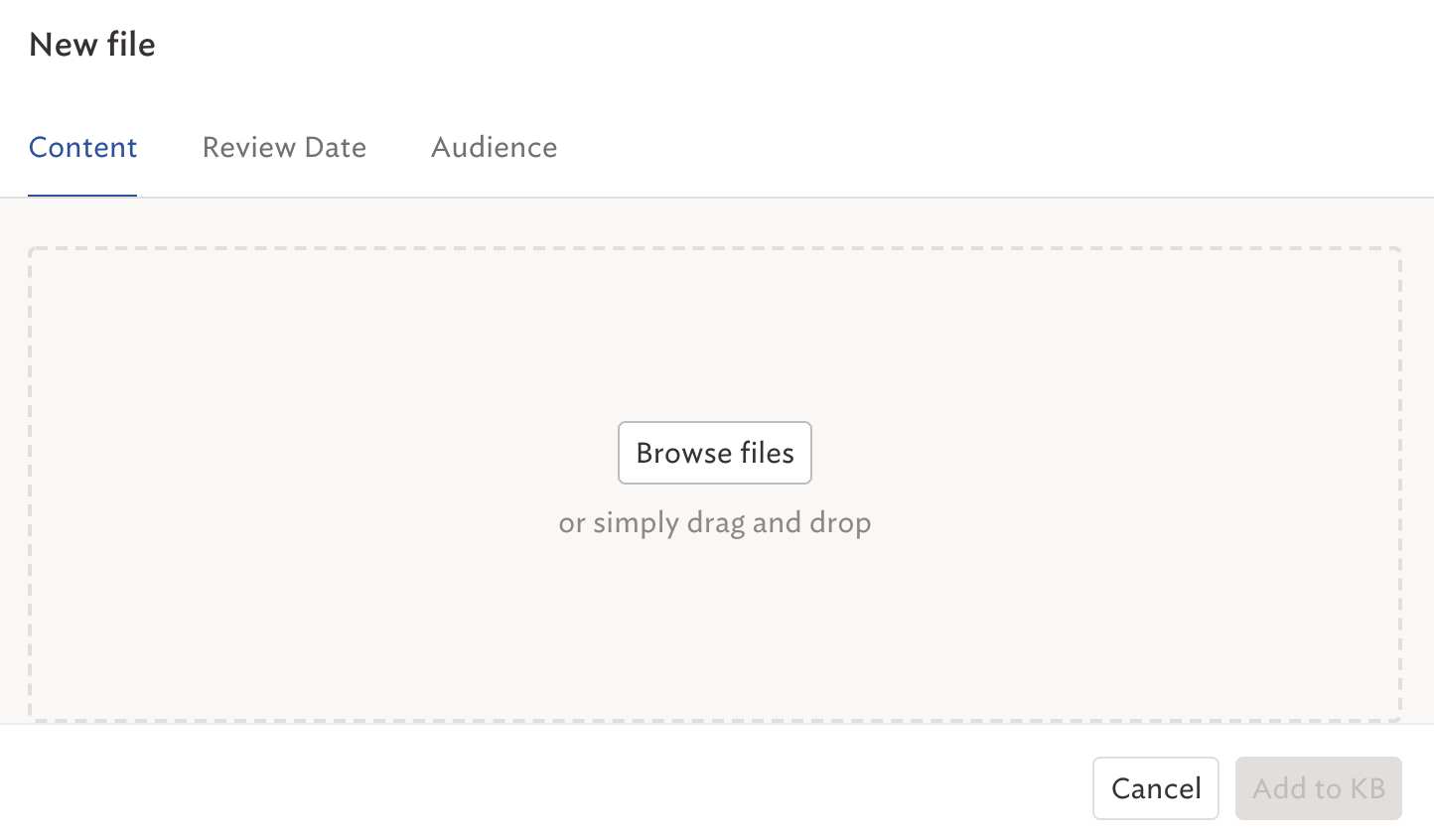 Already have resources built in your Google Drive and don't want to create them again? Just import from Google! 
Integrations
Import resources from your company's knowledge base tool. We support integrations with Confluence, Guru, Sharepoint and Servicenow. If a tool is integrated this will also appear when adding a knowledge resource with an icon. Below atSpoke is integrated with Confluence, Sharepoint, and ServiceNow.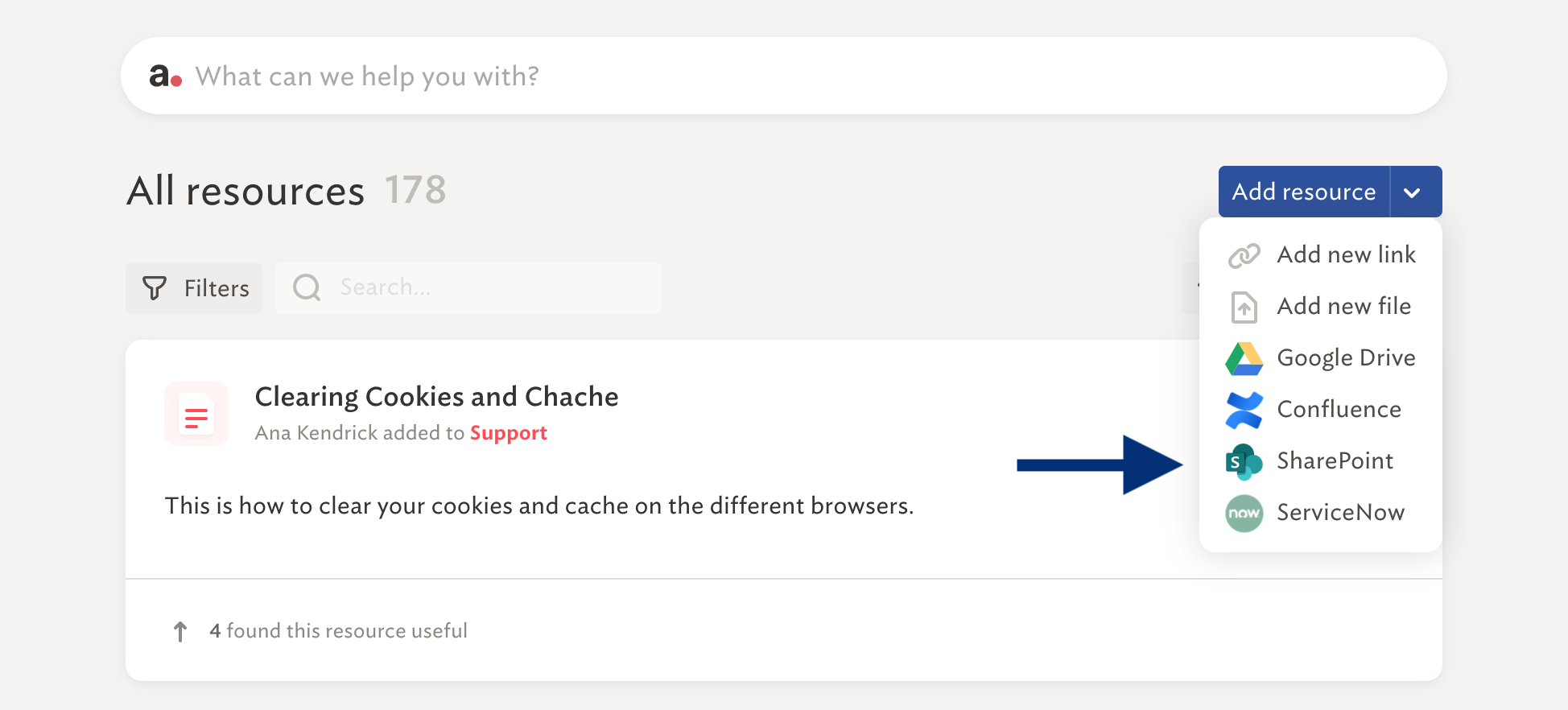 When creating a KB resource, always try to pick the best fit for your needs, and make sure to add any information you think is relevant to answer that request.
Remember! you can always go back and edit KB's as they get old or out of date.
---
---