Creating fields
Sometimes resolving a request requires additional information. Chasing down a user to find answers is never fun, and often time consuming.
Cut down on back and forth by using atSpoke's request types. Create request types to handle multi-team projects like on-boarding, project kick-offs or hardware requests.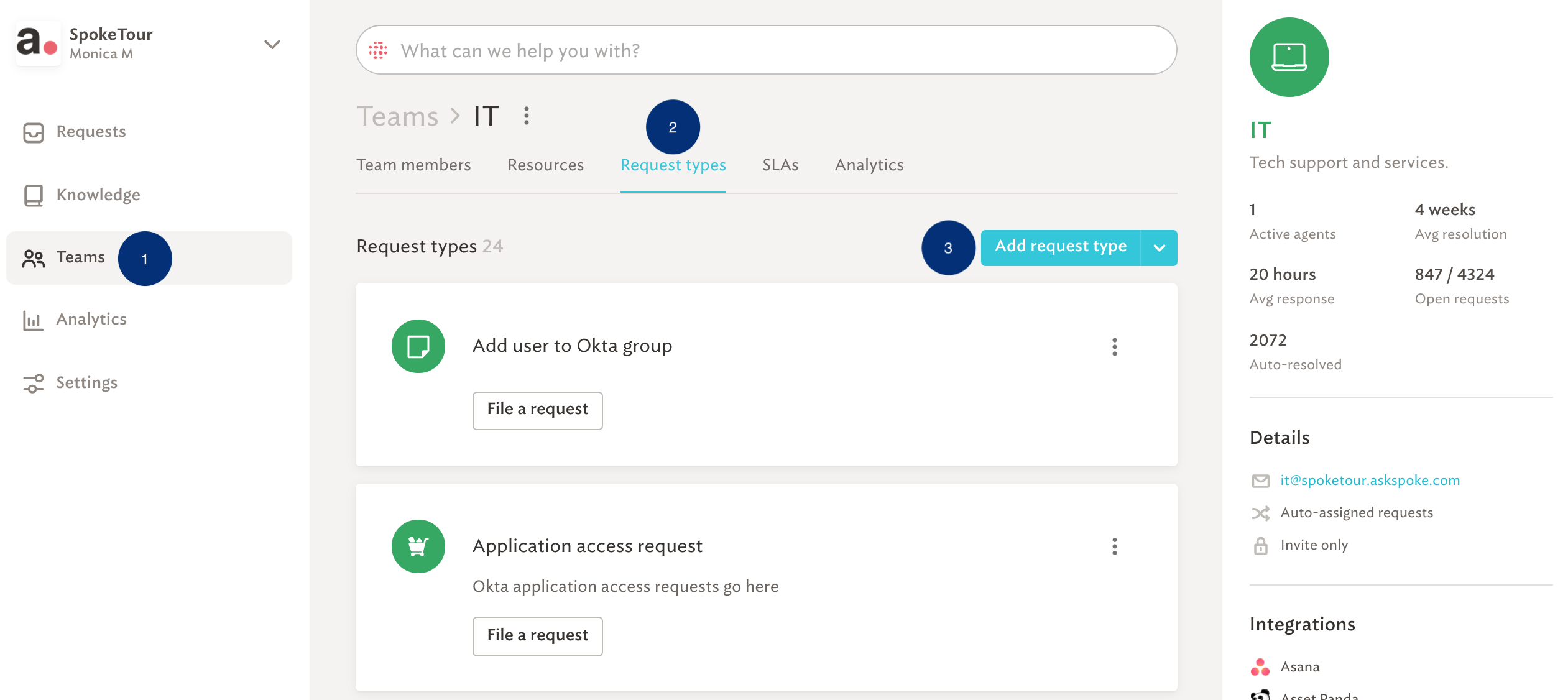 Navigate to Teams > Select the team that needs a request type.
Select the Request types menu.
Select "Add a request type" in the top right. Here, build a custom request type for your team or select the bottom carrot to use an existing template.

The Request types menu is only visible by team members until request types have been created. Once request types have been created, this field is visible to everyone.

Editing a request type
These actions are the same whether creating a form from a template, or a completely custom form.
If you need a template for a different team, choose the team from the dropdown in the top left.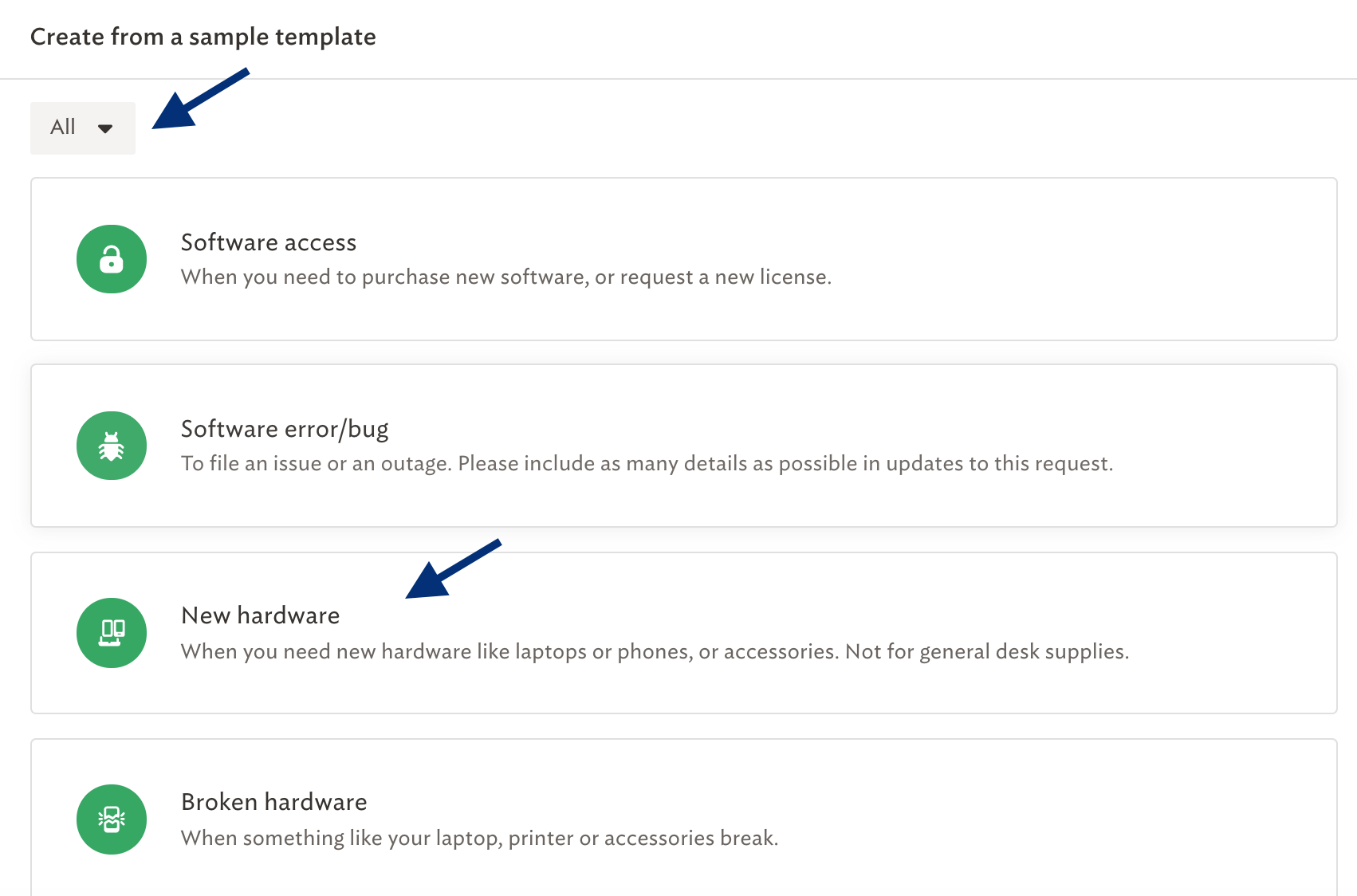 Choose a template from the list above. In this case, we chose "New hardware." An expanded view will open.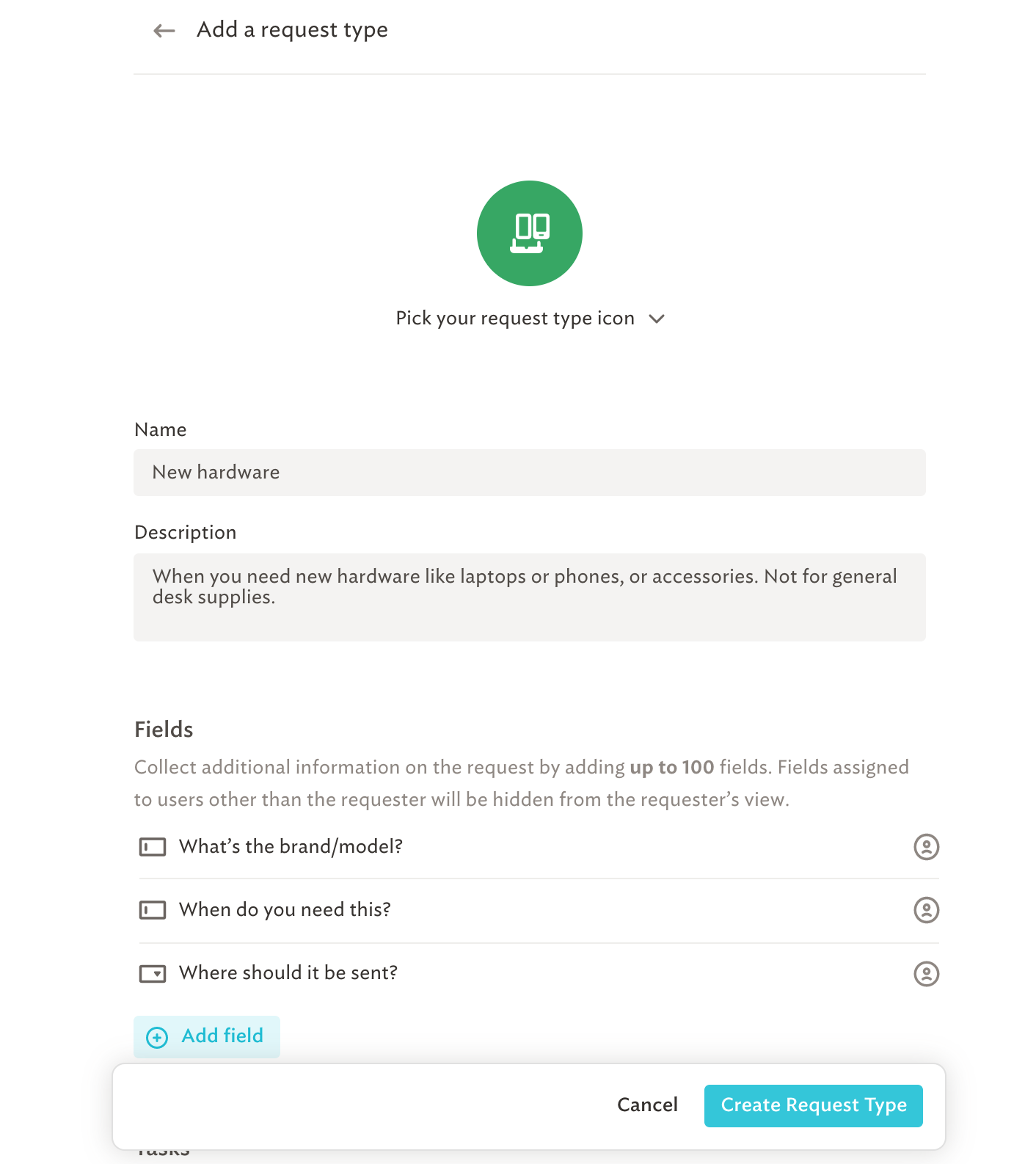 Update the title and description of your request, and choose an icon by selecting the downward arrow in the right corner of the icon box.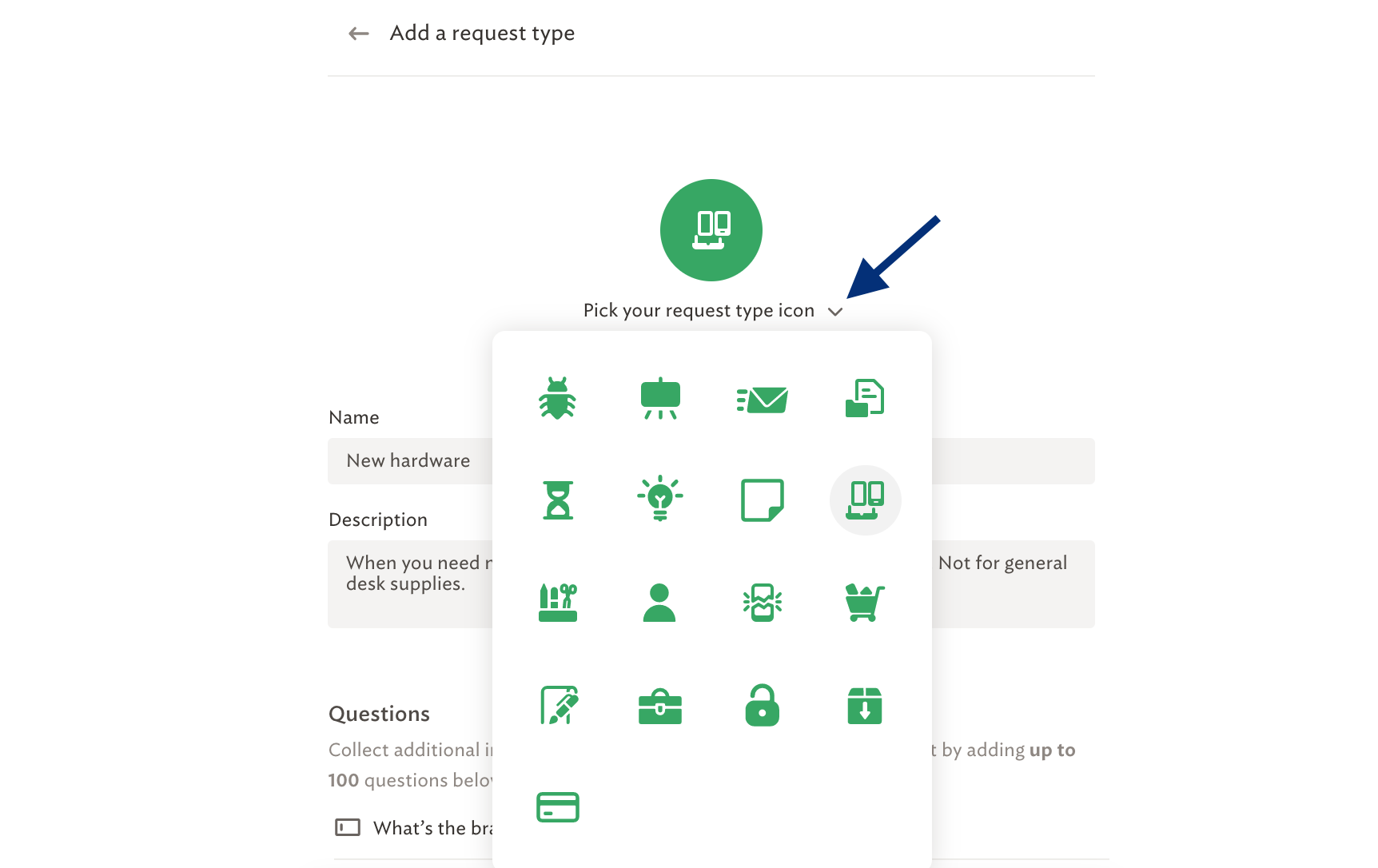 To add fields, scroll to the Fields sections. Here the template questions will be listed and you can add a new question.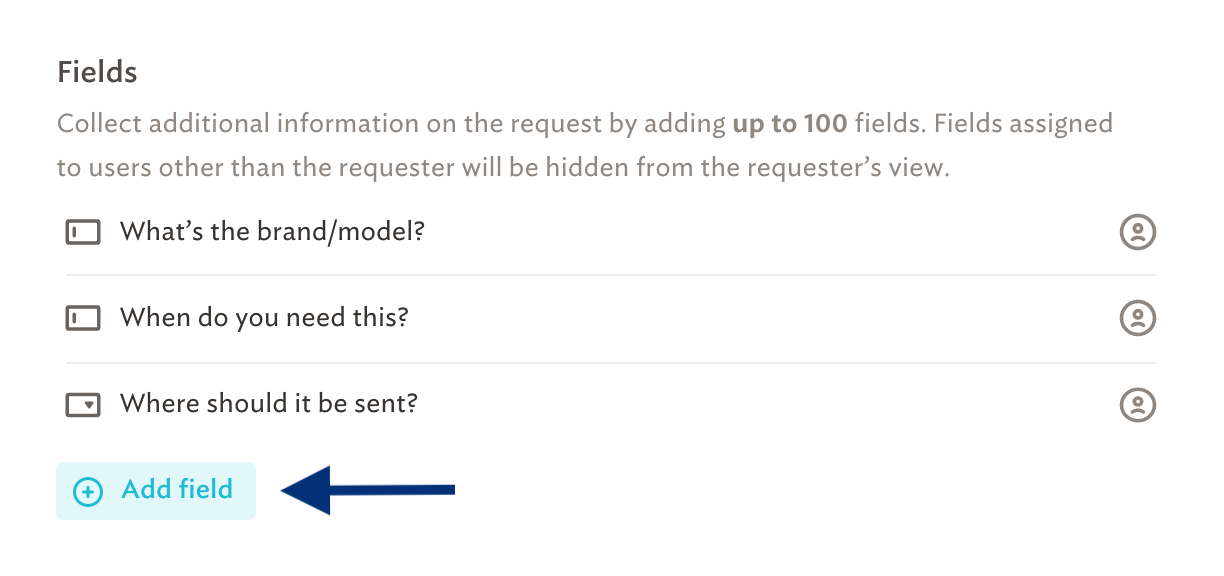 Select from the drop down "Text," "Dropdown," or "Date"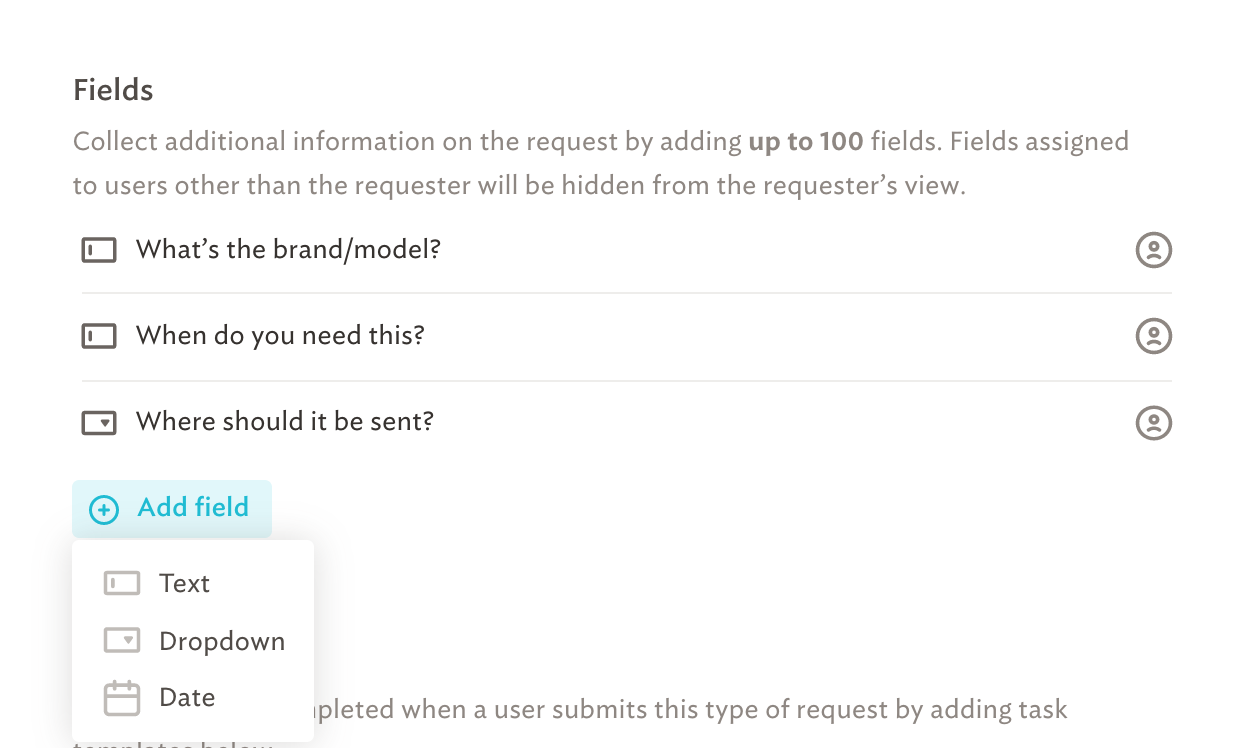 Choose the field type required:
Text (Freeform response) - This allows your users to write short responses to the question. (This field has a limit of 100 characters)
Dropdown form (select one) - This allows you to create a dropdown and a list of choices from which to choose

Text (Freeform response)
Please note: If you plan to ask questions on Slack, make sure to use 48 characters or less, so the full question will fit into Slack.
Enter the question being asked. Select the toggle to make it a required question to answer to file the request.

Once you have entered the question, click outside the window and it will save. Click the "..." to Duplicate or Delete


Dropdown form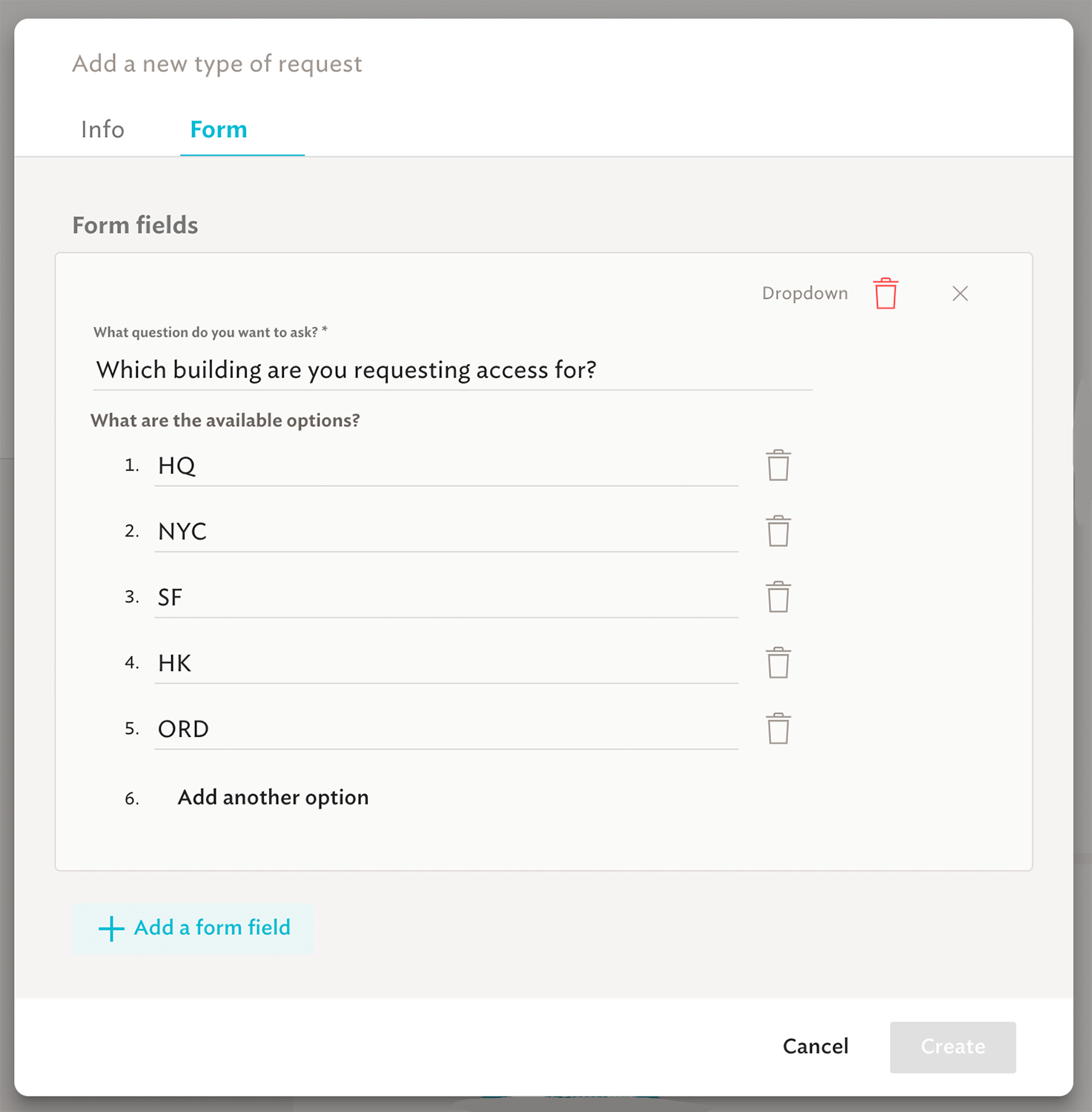 Click enter to include multiple options
Add the option for Multi-Select to select multiple answers
Add Req to make the questions required to file the request
Click the red "..." on the right side to duplicate or delete the questions.
When you are finished, click "Create Request Type"
🎉Congratulations!🎉
You've created your first request types with atSpoke! Use our article on using request types for more information.
---
---