GitHub integration
GitHub allows teams to track changes across their codebase. Our integration will let users push tickets from atSpoke into Github.
Access to the GitHub integration is only available to users on the Plus Plan
Setup in atSpoke

Navigate to Settings
Select the Integrations tab
When you find the GitHub tile, choose Connect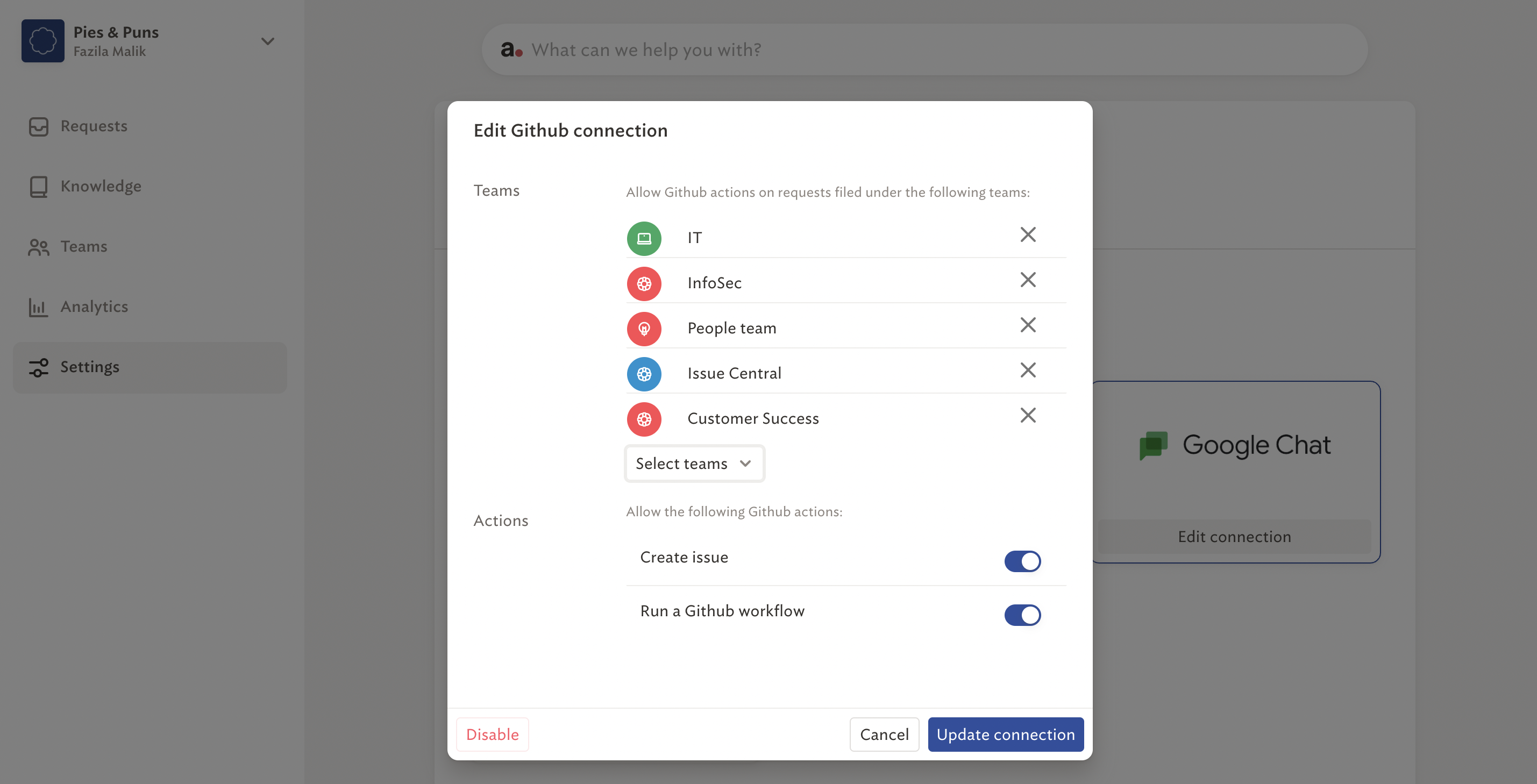 Select the GitHub organization that will receive pushed tickets
Install & Authorize atSpoke across all (or a select few) repos in the organization
Select at least one atSpoke team. Any team selected will have the ability to trigger GitHub actions in atSpoke
Once enabled, Admins can either disable or edit the connection to add or remove atSpoke teams directly from the Integrations tab under Settings. 
Only Admins can view, enable, configure, edit, and disable Integrations
Actions
To create issues in GitHub, click on the Bolt icon in the request sidebar, then choose Github: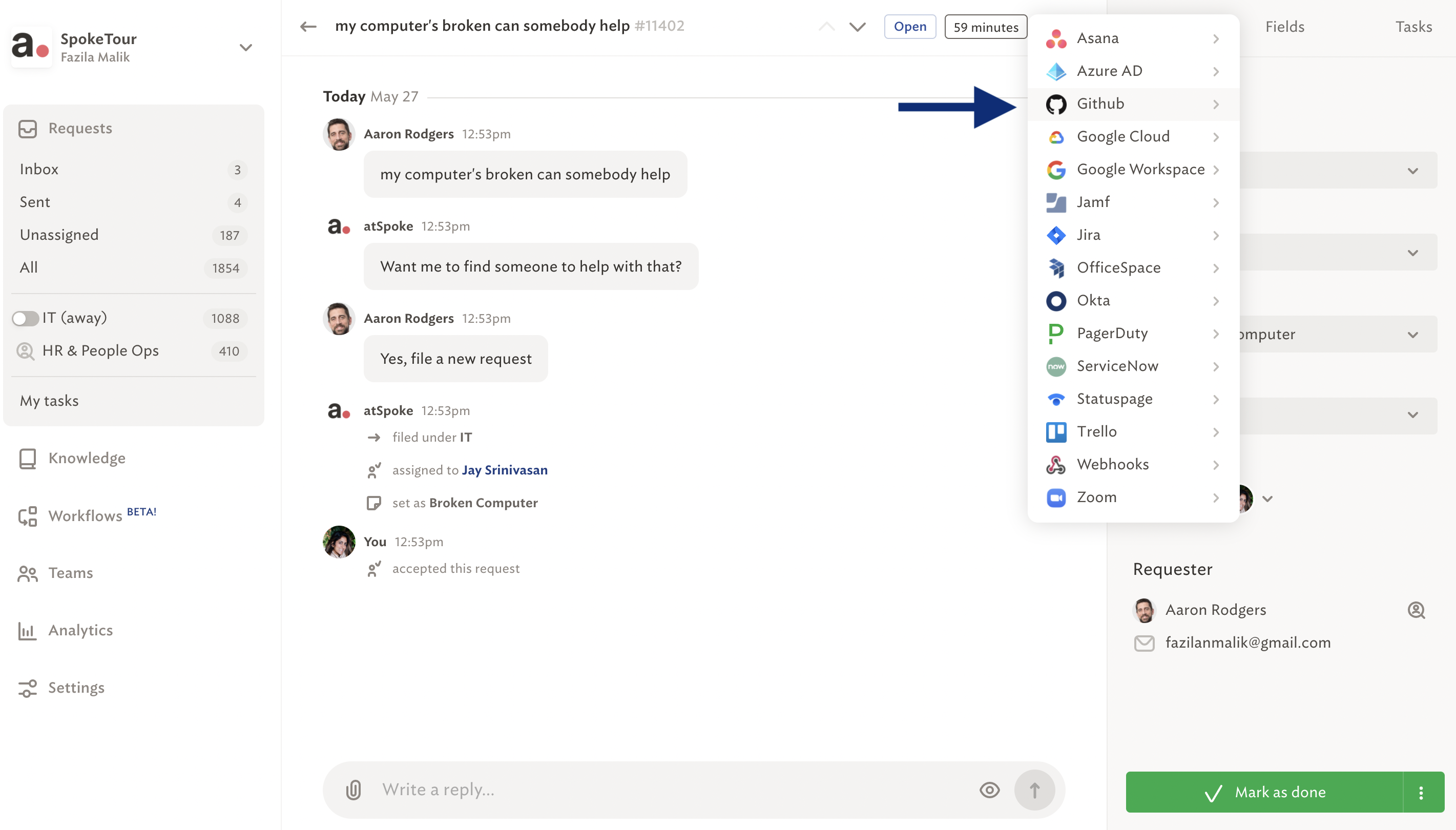 Any admin or team member who can view a request will be able to create an issue in Github from a request. The Requester will not be able to trigger Github actions or view the actions menu on the atSpoke requests.
Once an issue has been created in Github on an atSpoke request, a message update will be added to the request panel. The request will then be locked.
Example
Here's an example of creating issues in Github from atSpoke.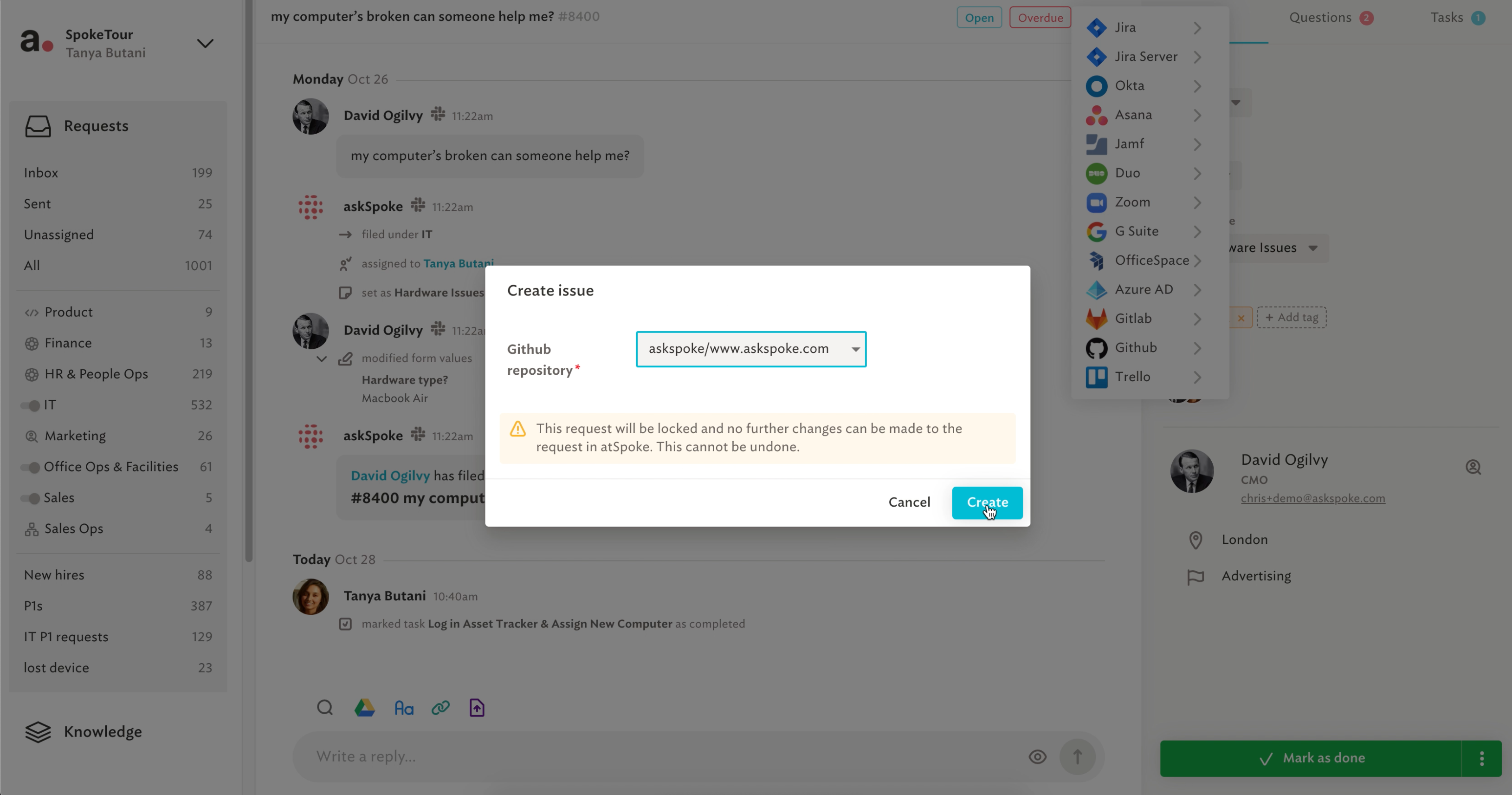 Click the Bolt Icon
Choose Github
Click Create Issue
Select the appropriate Github repository
Click Create
A message will be displayed on the atSpoke request confirming the action successfully ran. The request will also append to show that the ticket has been moved to Github. Clicking the Github hyperlink in the request will take the user to the issue in Github.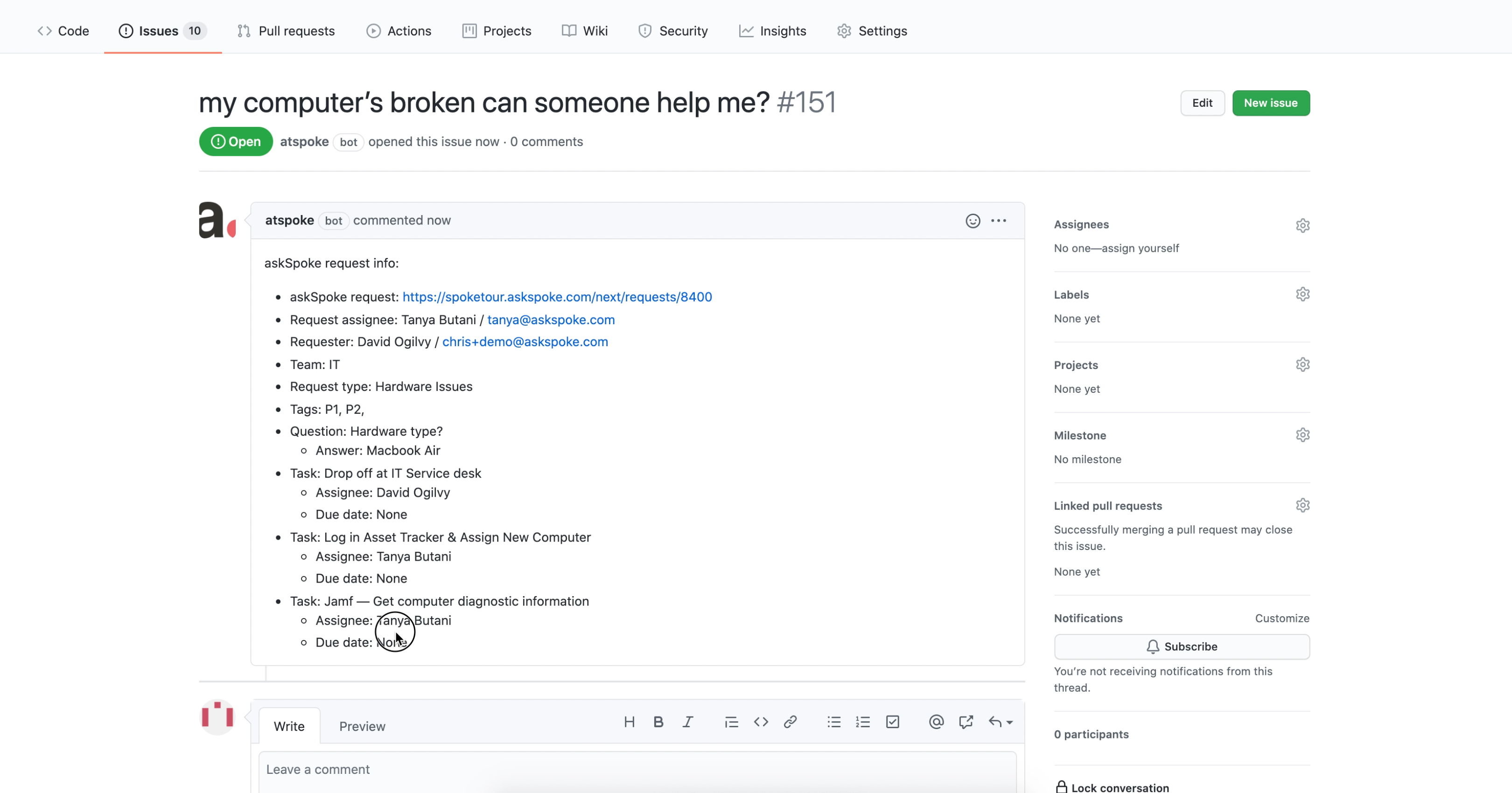 ---
---