Confluence Integration
Confluence is a content collaboration tool used to help teams collaborate and share knowledge efficiently. With atSpoke, you can import resources from Confluence to atSpoke's knowledge base.
Access to the Confluence integration is only available to users on the Plus Plan
Setup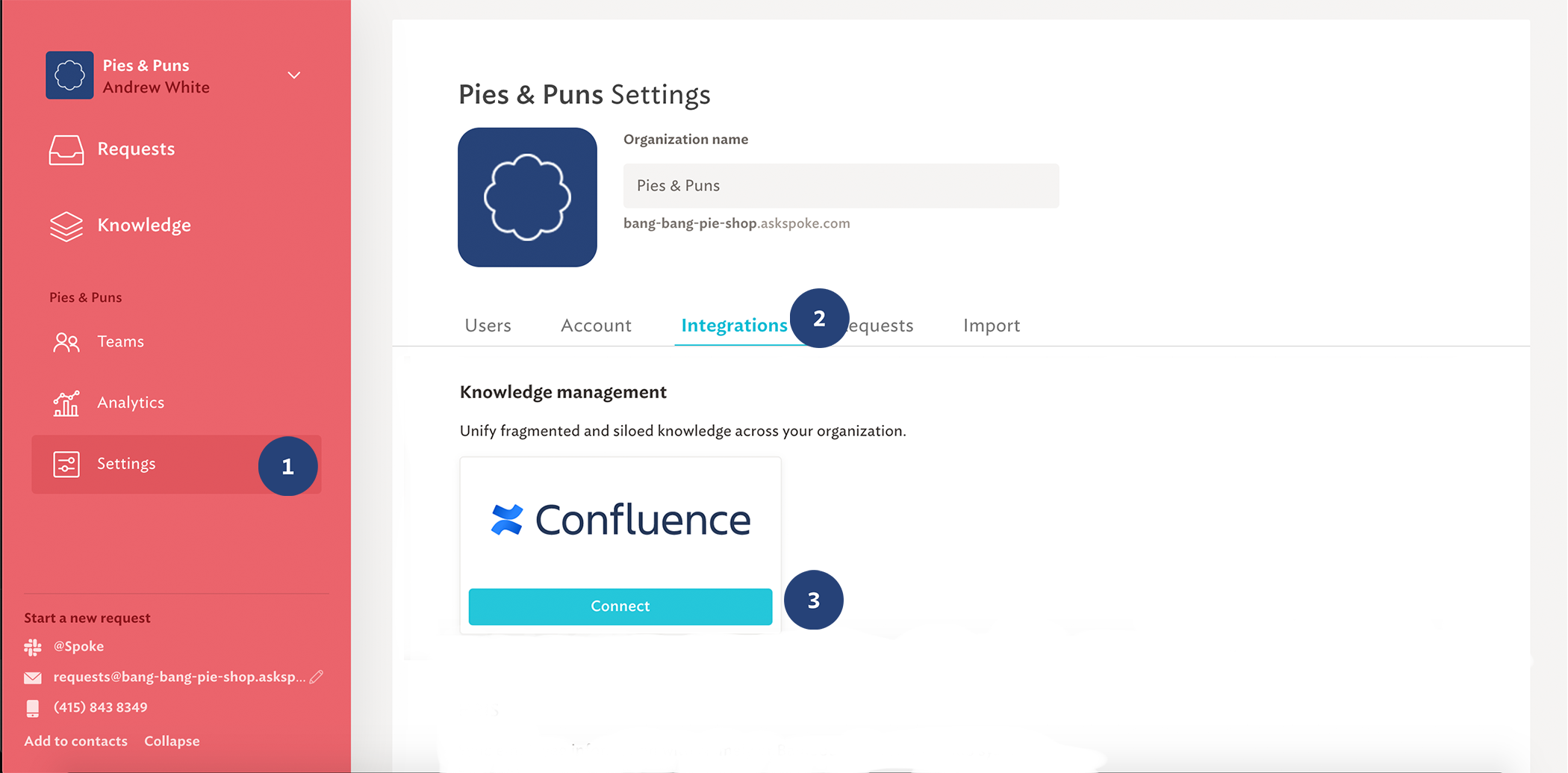 Navigate to Settings
Select the Integrations tab
Scroll through the menu until you reach the Knowledge Management section, then choose Confluence
Only Admins can view, enable, configure, edit, and disable Integrations
You'll be directed to your Confluence instance to complete the Oauth. Log in using your Atlassian credentials.


Review the permissions and choose which Confluence instance you'd like to integrate and choose Agree to accept the permissions.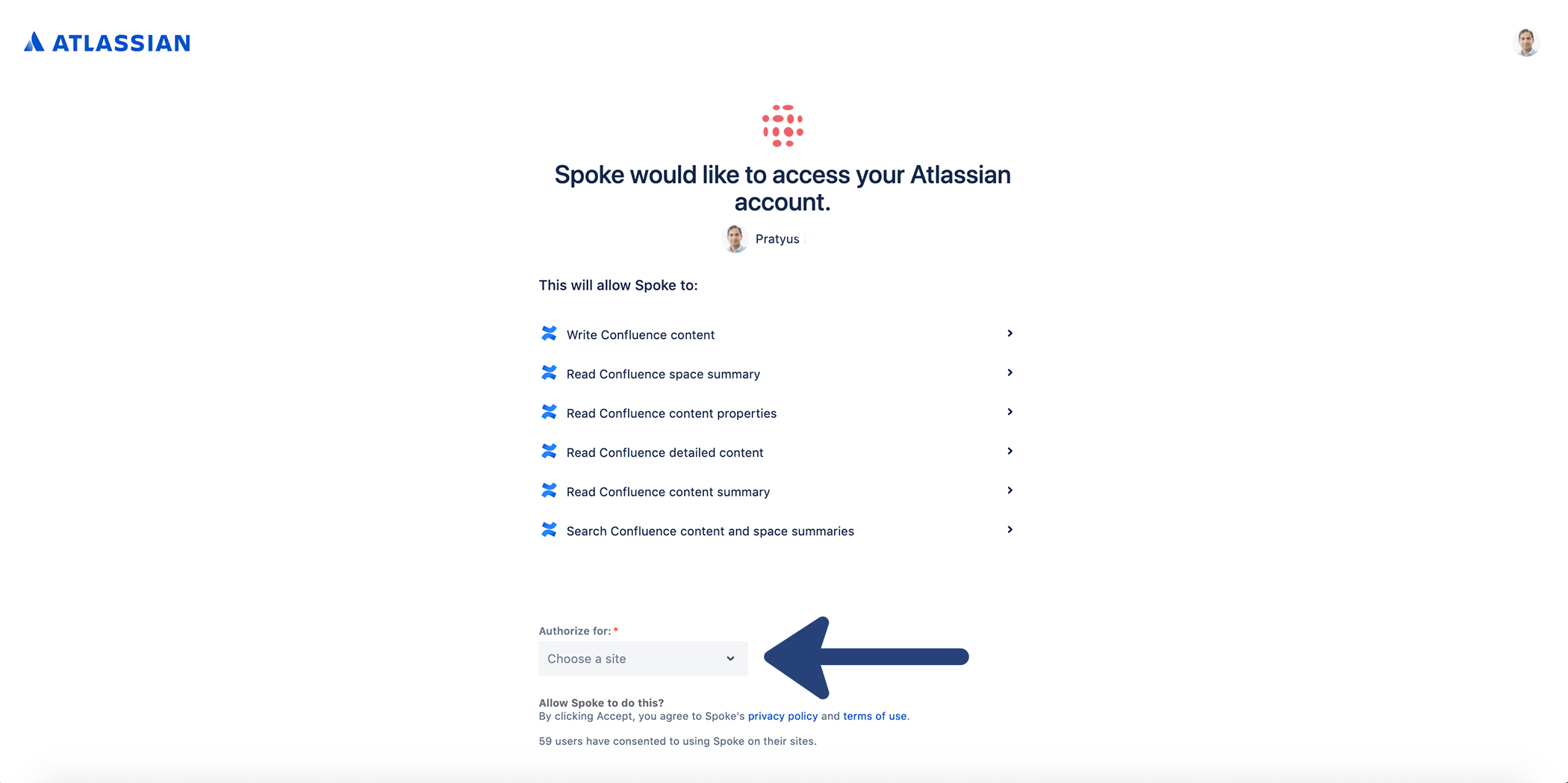 Importing resources from Confluence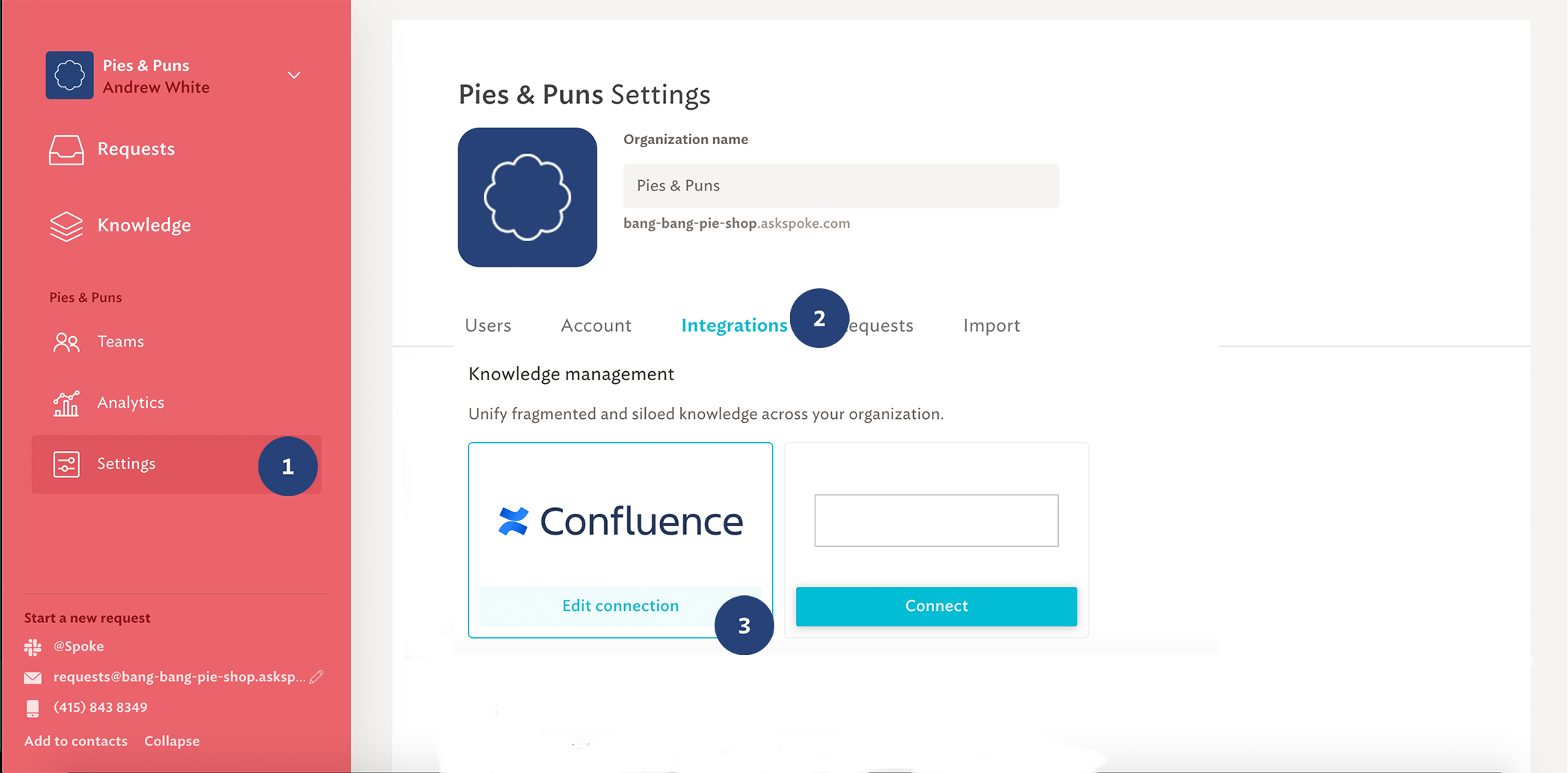 Navigate to Settings
Choose the Integrations Menu
on the Confluence card choose Edit Connection


Select which Articles you'd like to import
Choose Import from Confluence
Knowledge base resources
Once a resource is imported from Confluence, a new knowledge base card will be created in atSpoke. You'll be able to see this card at the top of your knowledge base feed. The knowledge base resource imported will include the resource title and link.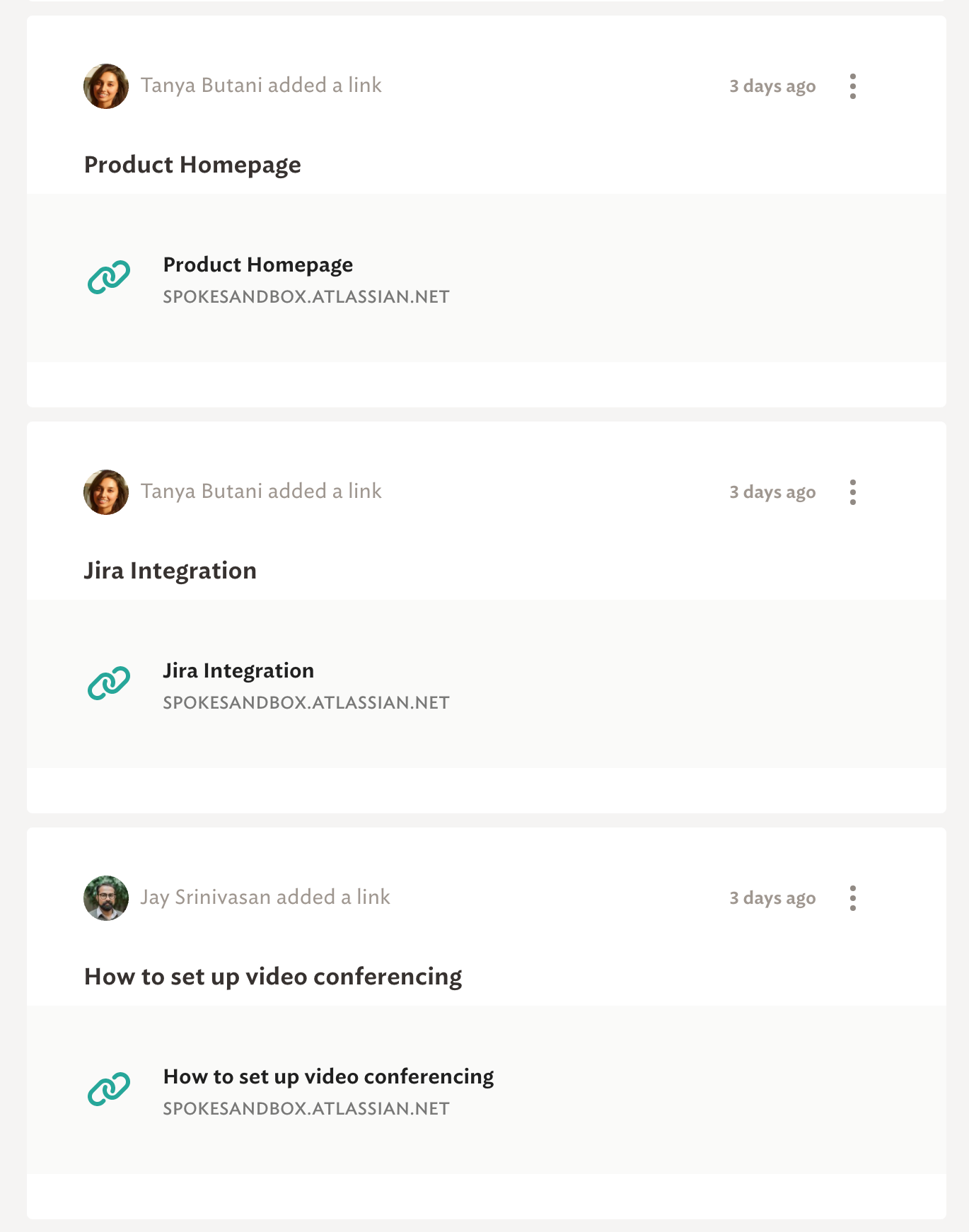 These resources will behave exactly like native atSpoke knowledge base resources, which means you can edit them to add a description, keywords, review date, and tailor the audience.
Syncing resources
Once you've imported your resource from Confluence, they will sync daily. This means that if the title of the Confluence resource changes, you will see the change reflected in the atSpoke knowledge base resource.
If atSpoke has been trained on a resource that was then renamed, it might take a few days to retrain the updated resource
---
---