Flag KB resources for review
Sometimes a KB resource gets outdated, details change, or it just plain isn't right. When that happens, users can flag it for review. 

To flag a resource for review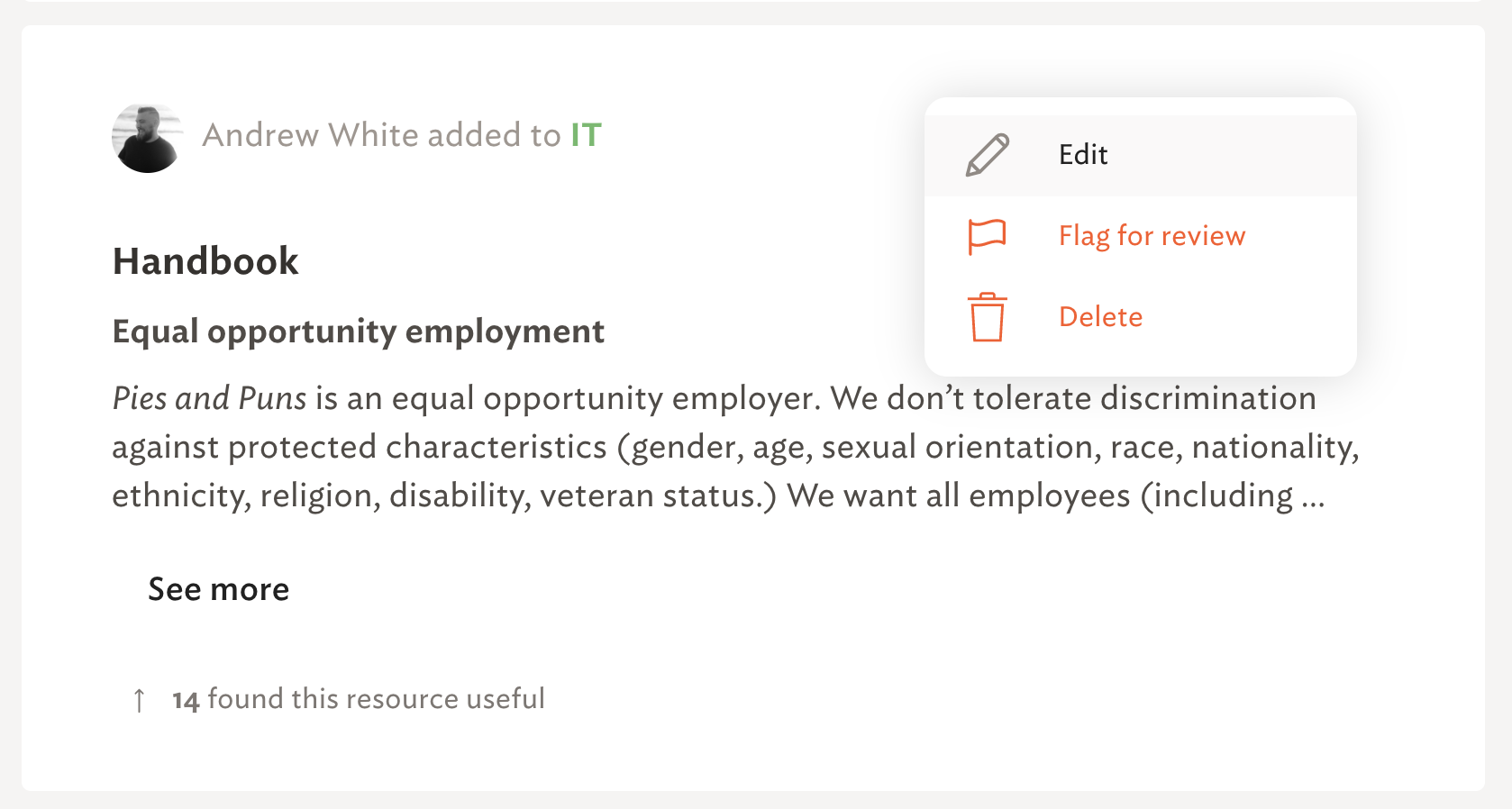 Select the three dots in the upper right of the card to reveal flag for review
Choose a reason from the dropdown menu
Enter any additional information.

Once flagged by a user, the resources will show up as flagged in your KB. You can filter to show all your flagged resources at once, to quickly update outdated items.
Finding flagged articles: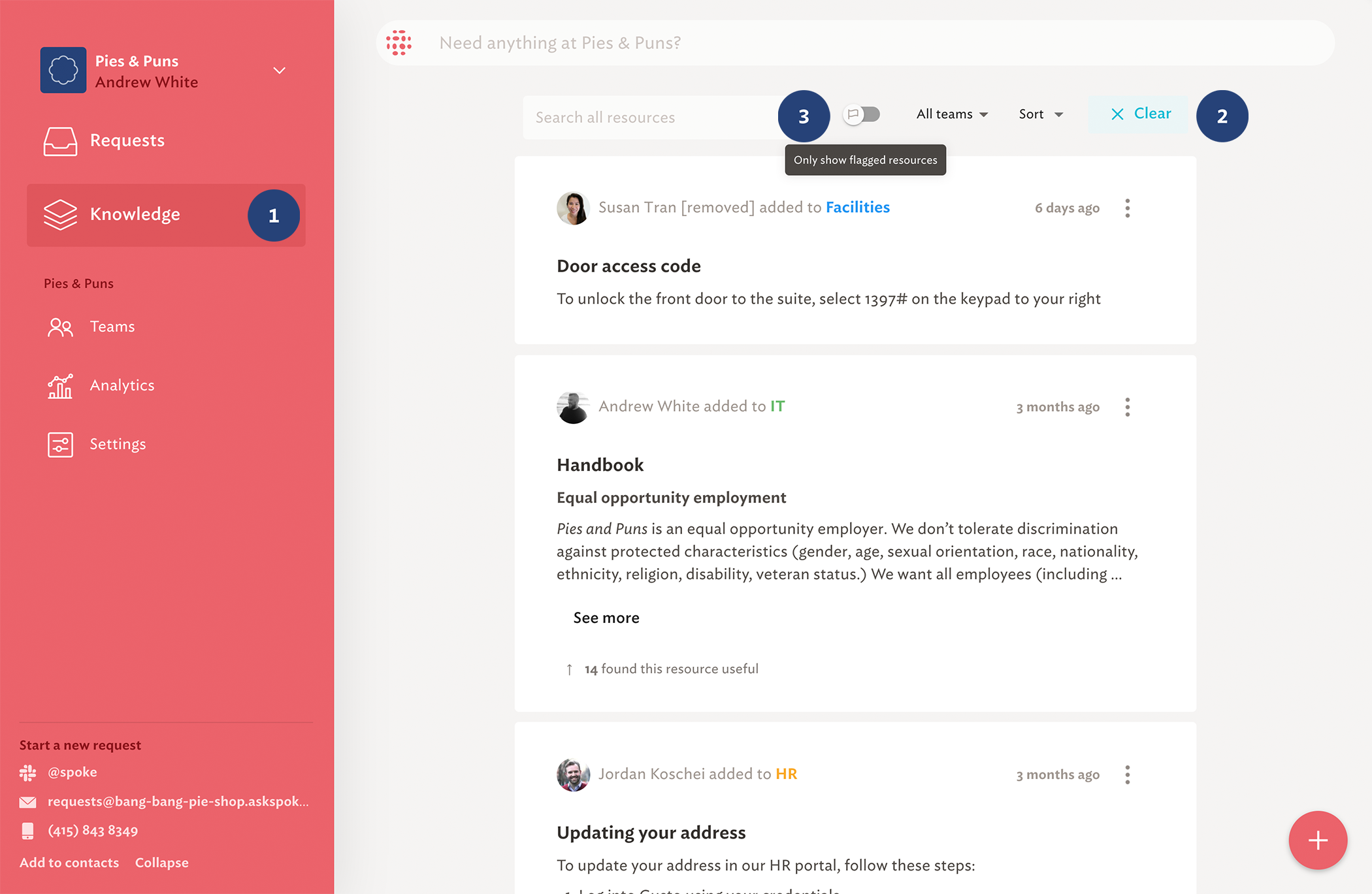 Navigate to the Knowledge tab
Click the Filters button
Turn on the flagged toggle to only view resources that have been flagged for review.

Deprecated resources
If one user marks a knowledge article for review, atSpoke will still use it to answer requests. 
If a resource is flagged twice, it gets marked as deprecated. atSpoke will stop using that resource until it's been reviewed. 
Use the update now button to quickly fix it.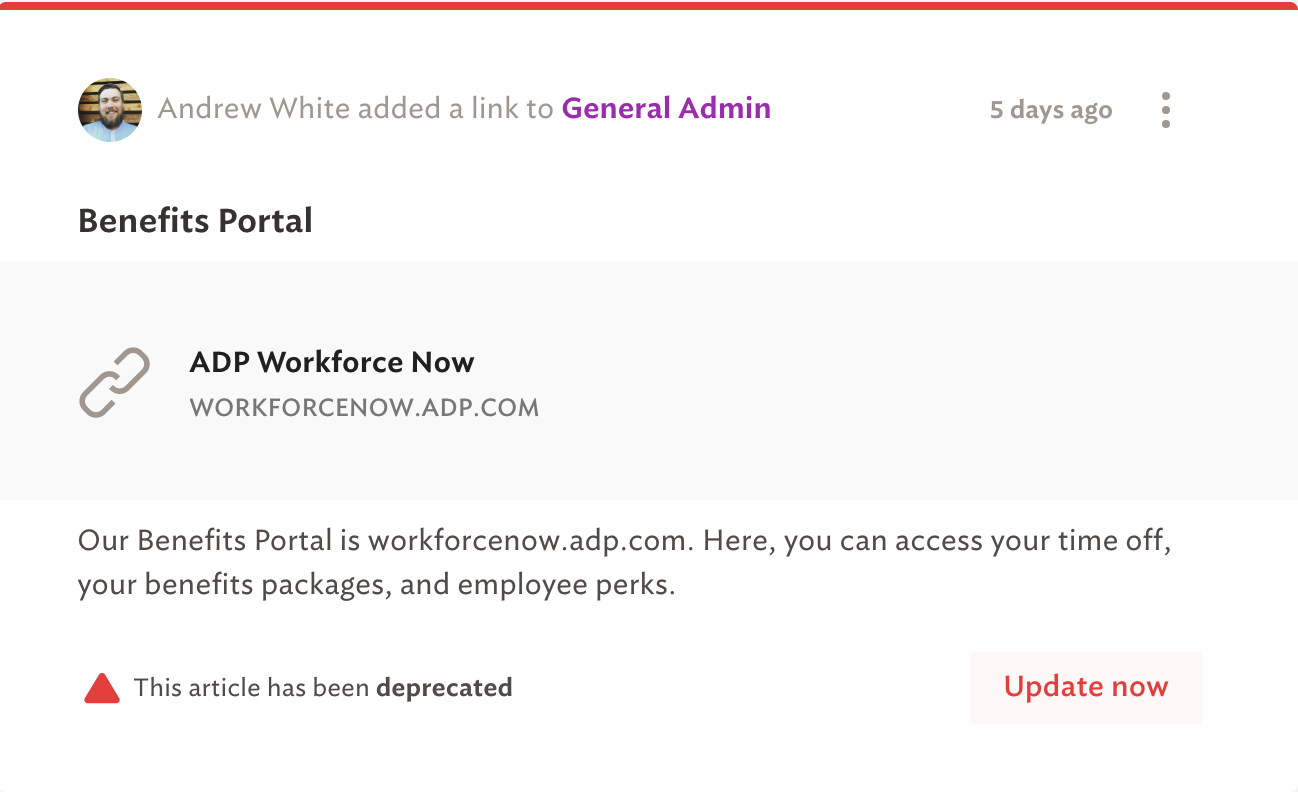 ---
---