Team schedules
With global and distributed teams across every organization, we understand the need for flexibility in setting up complex business hours. Team Schedules in atSpoke allow you to create multiple schedules, across time zones, and set availability expectations for employees.
Creating a Schedule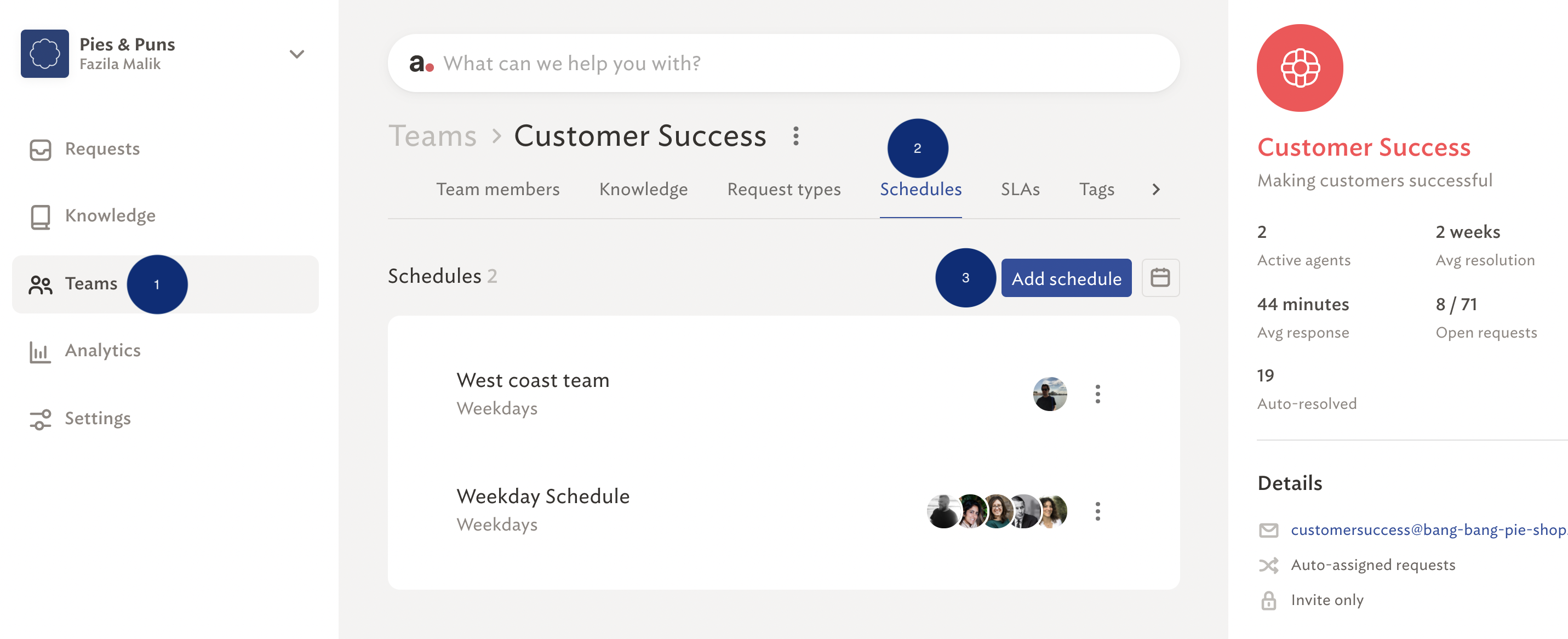 Navigate to the Teams tab
Click on Schedules in the top menu
Click Add Schedule
Only Team Admins will be able to create and manage schedules for its members
In the expanded view you will be able create a schedule with three main components.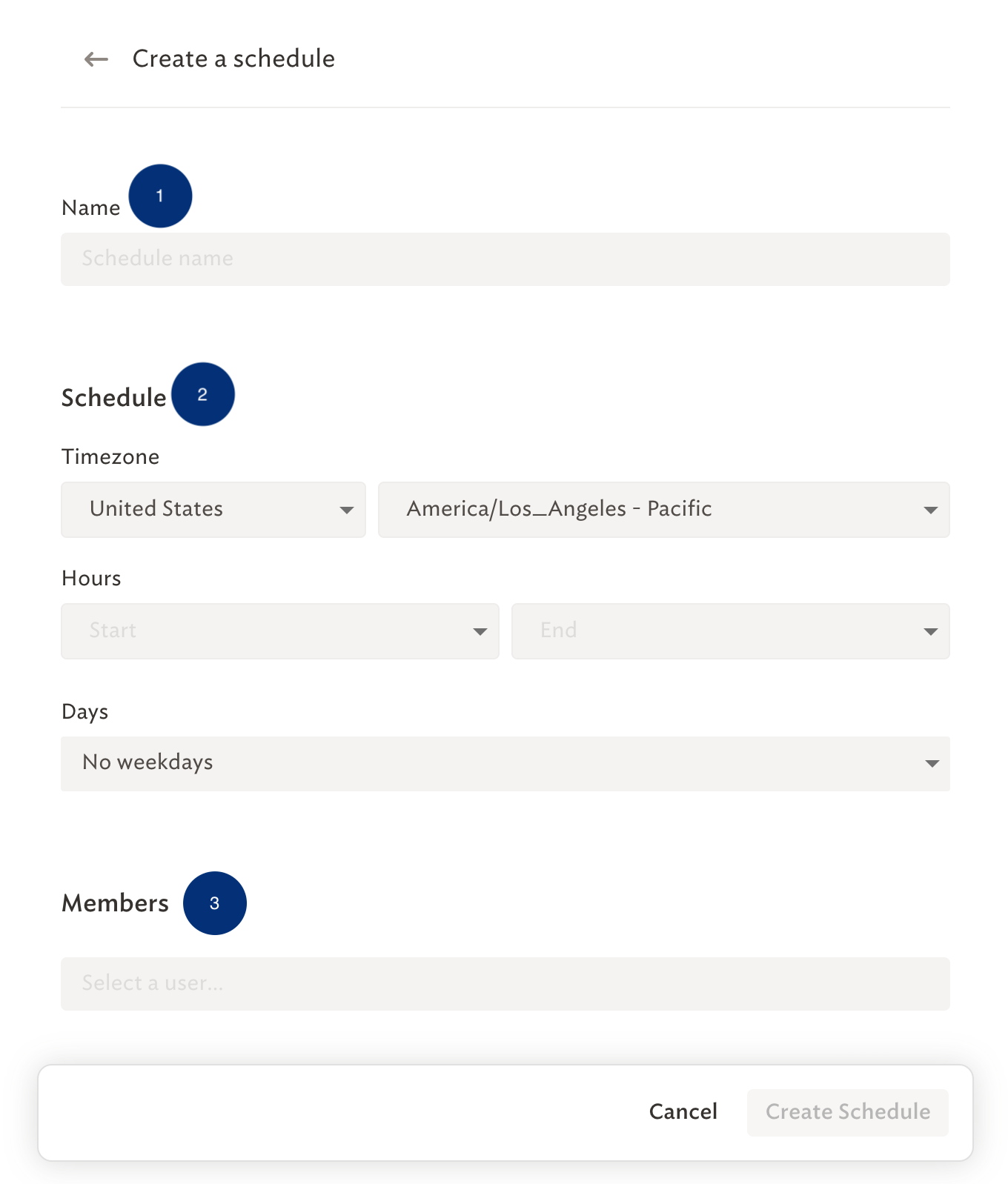 Name the Schedule (ie Weekday Schedule)
Use the downward carrots to select the timezone, hours of operation, and days of the week for the schedule.
Select members for the specific schedule. Note: When a team member is left out of the list of schedules created, they will be on 24x7 availability.
Click Create Schedule
Your schedule will now appear on the list.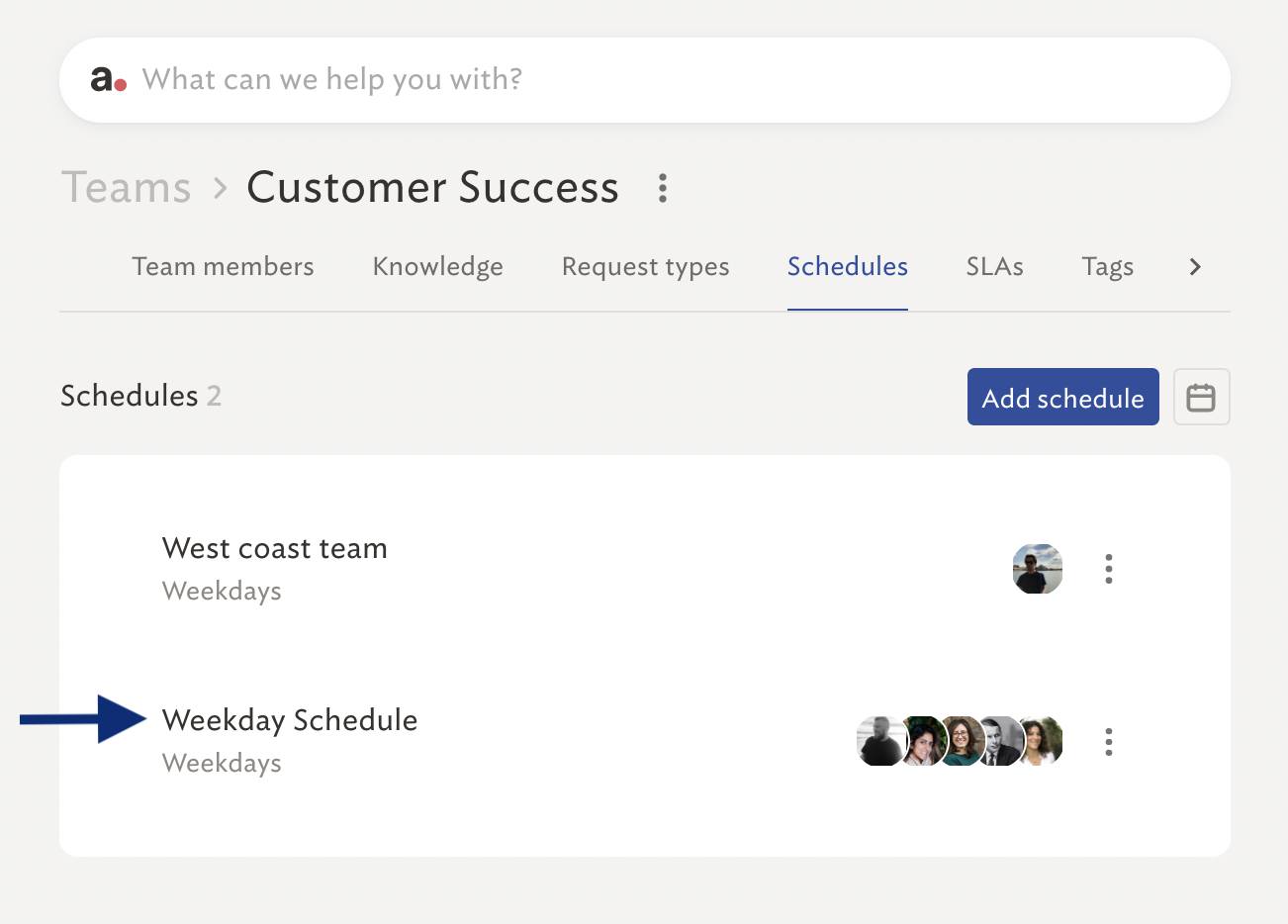 A team with no schedule will default to 24x7 availability.
Preview Schedules
With multiple schedules it can become complicated to understand availability of the entire team. To make things easier you can preview the schedule in a calendar format. Click on the calendar icon in the top right above the schedules.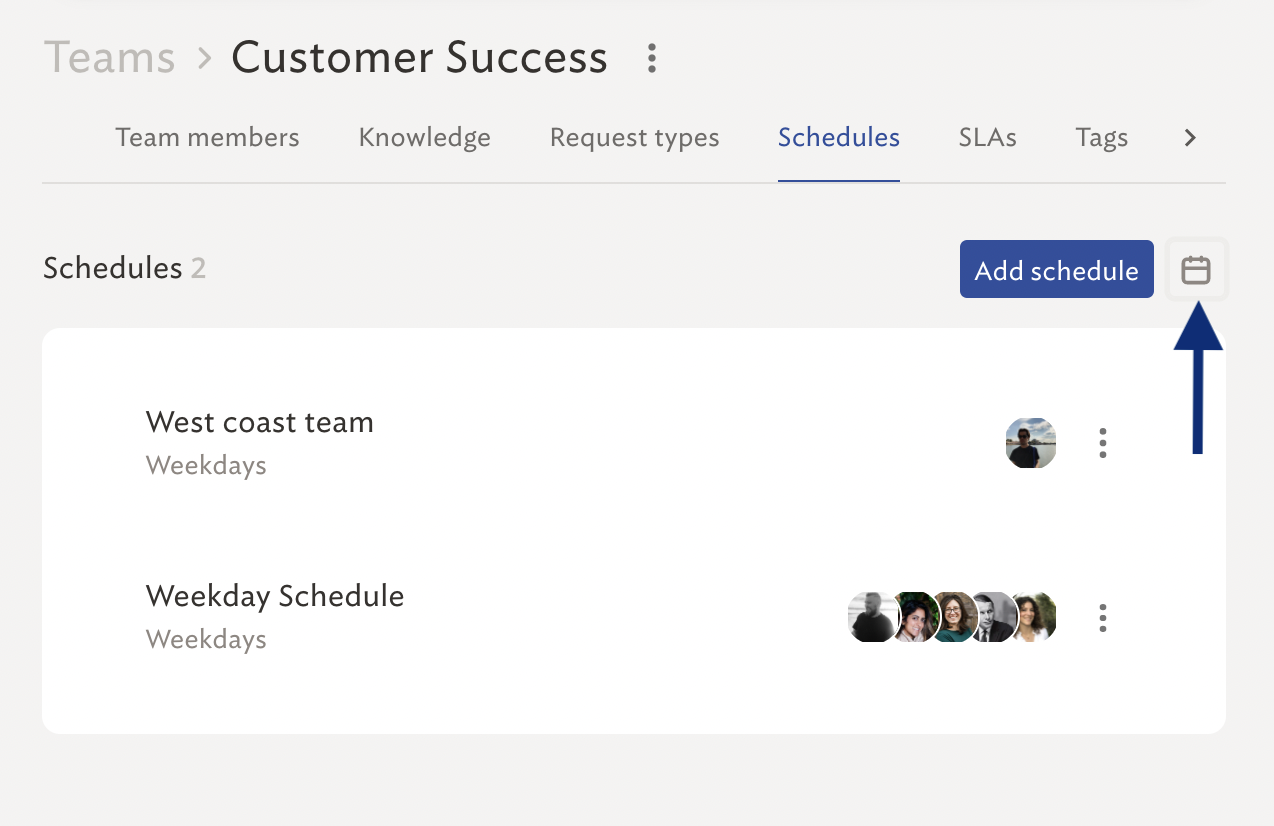 A modal will open to display the calendar view. The different schedules will be indicated by the different colors.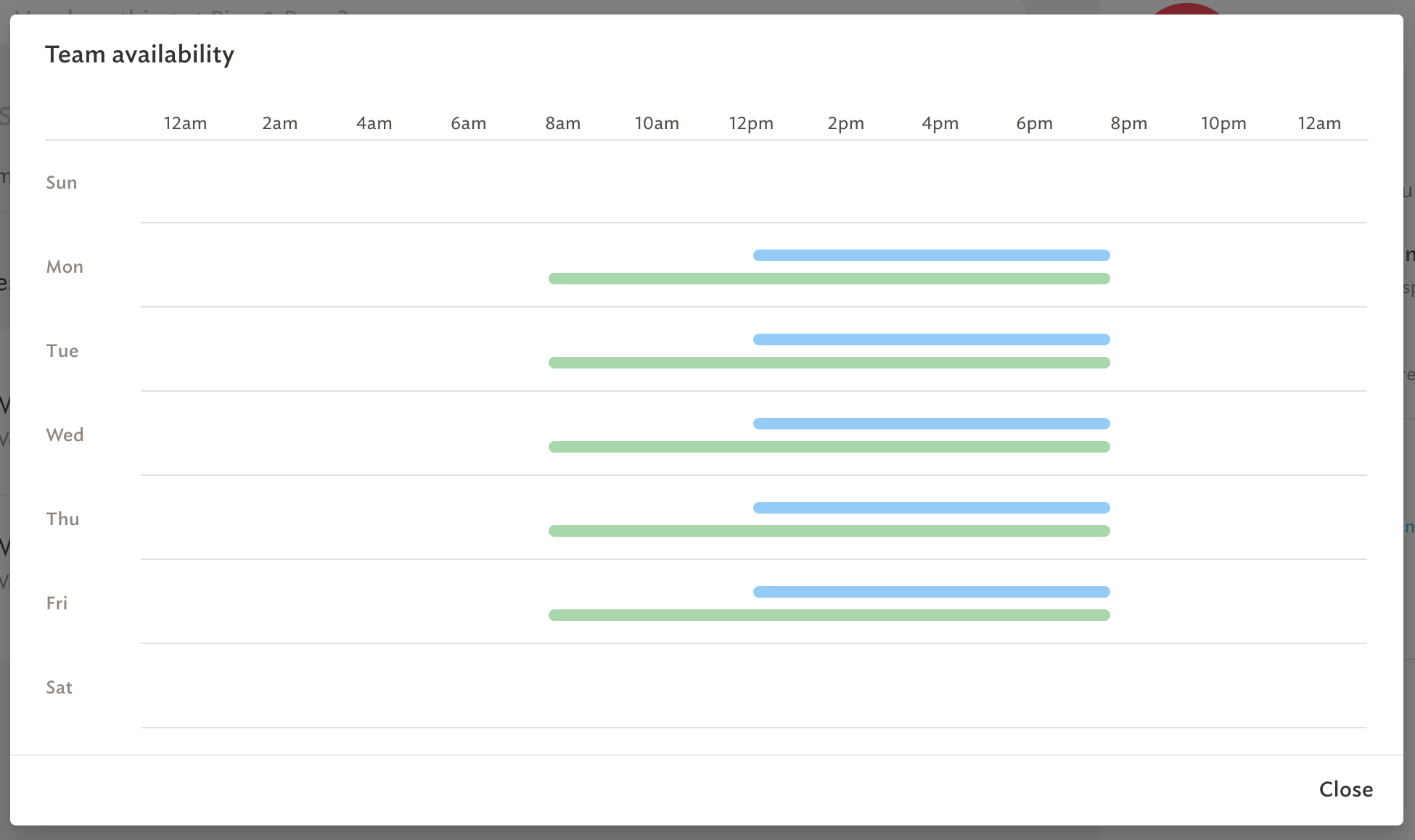 To view details on a specific color, hover on the color and the team name and hours will be displayed.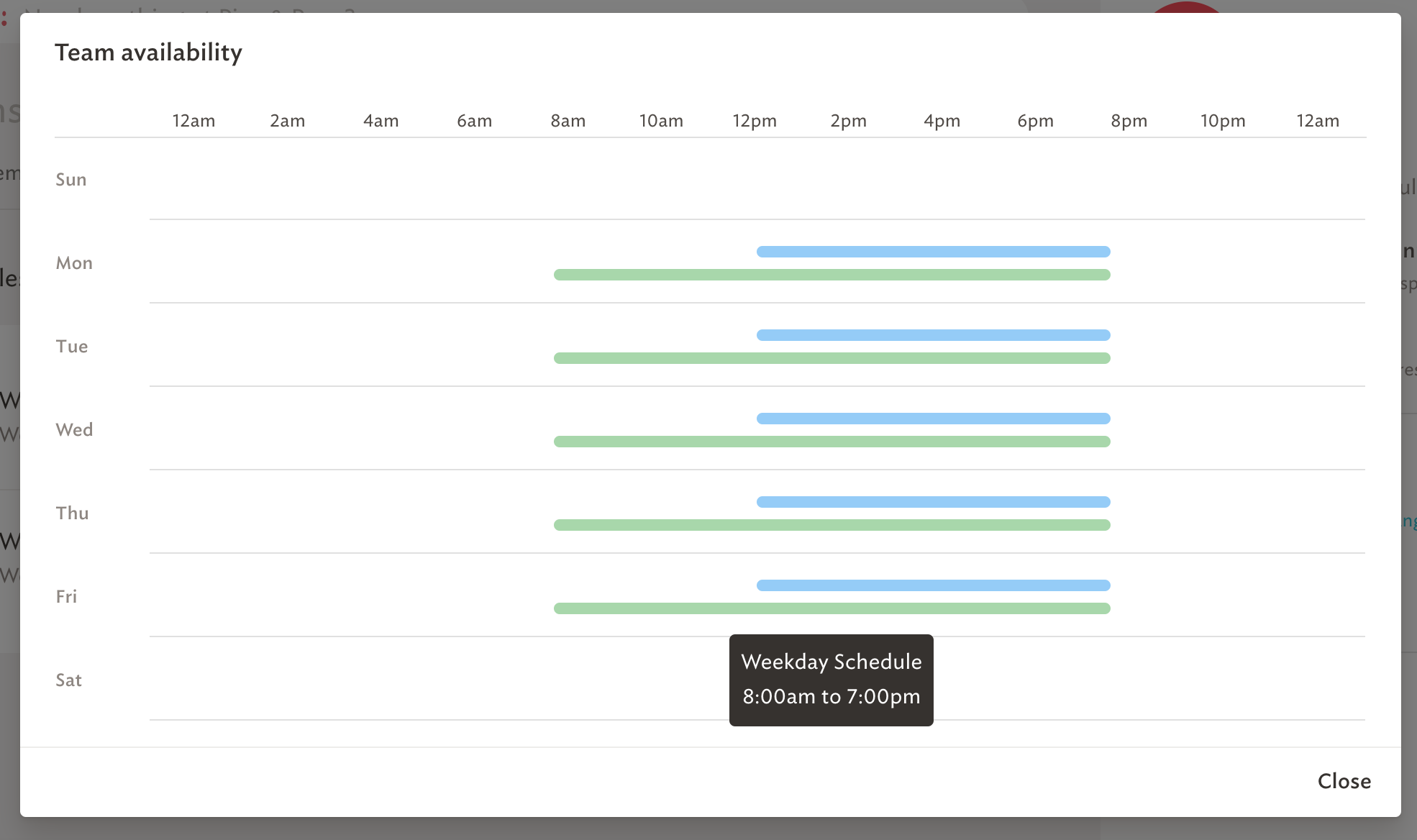 When setting SLAs your goals can be calculated within schedule availability or regardless of schedule availability.
---
---