Custom Lists
When handling a high volume of requests, filters can help you quickly access the requests you need. Custom lists are unique to each team member - from high priority issues to one-off tasks that need attention. Create up to 10 custom lists to help keep things organized while crushing requests.

List attributes
Custom lists can be created using a combination of request status and request filters. These can be used on their own, or in combination to create specific custom lists.
Request Status

All - All request statuses
Open - Only view open requests
Pending - Only view requests marked as pending
Done - Only view requests marked as done.
Request Filters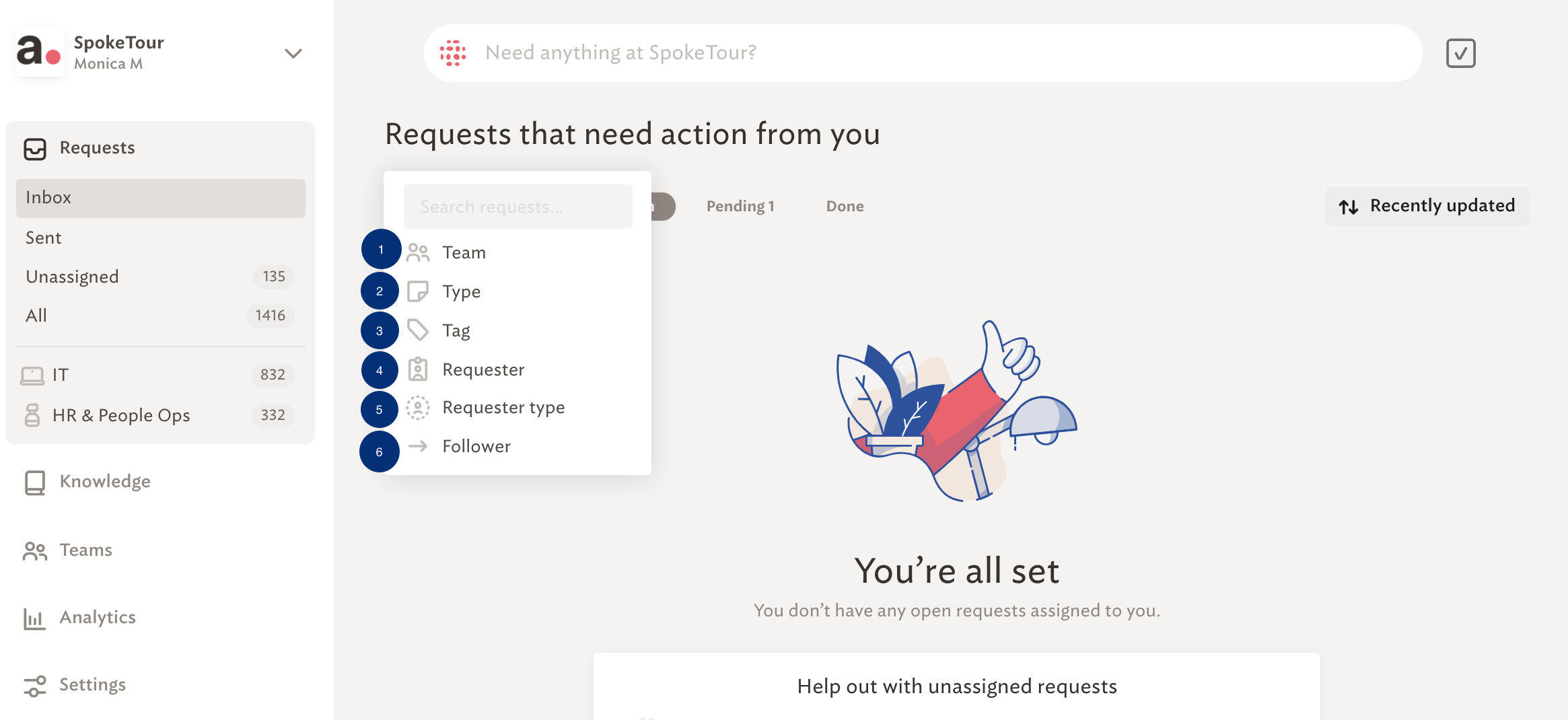 Team - choose to view only requests assigned to your team.
Request type - Choose to view requests of a specific type
Tag - Choose to view specific tags such as VIP or Urgent
Requester - Choose to view requests created by a specific user
Requester Type- Choose requesters who are removed, external, or blocked
Follower - Choose a specific user or users to view only the requests they are following

Saving a Custom List
Use the filters and statuses to create your custom view. Lists can be made from the "All" folder. Remember, filters can be applied individually or in combination to create the desired custom view.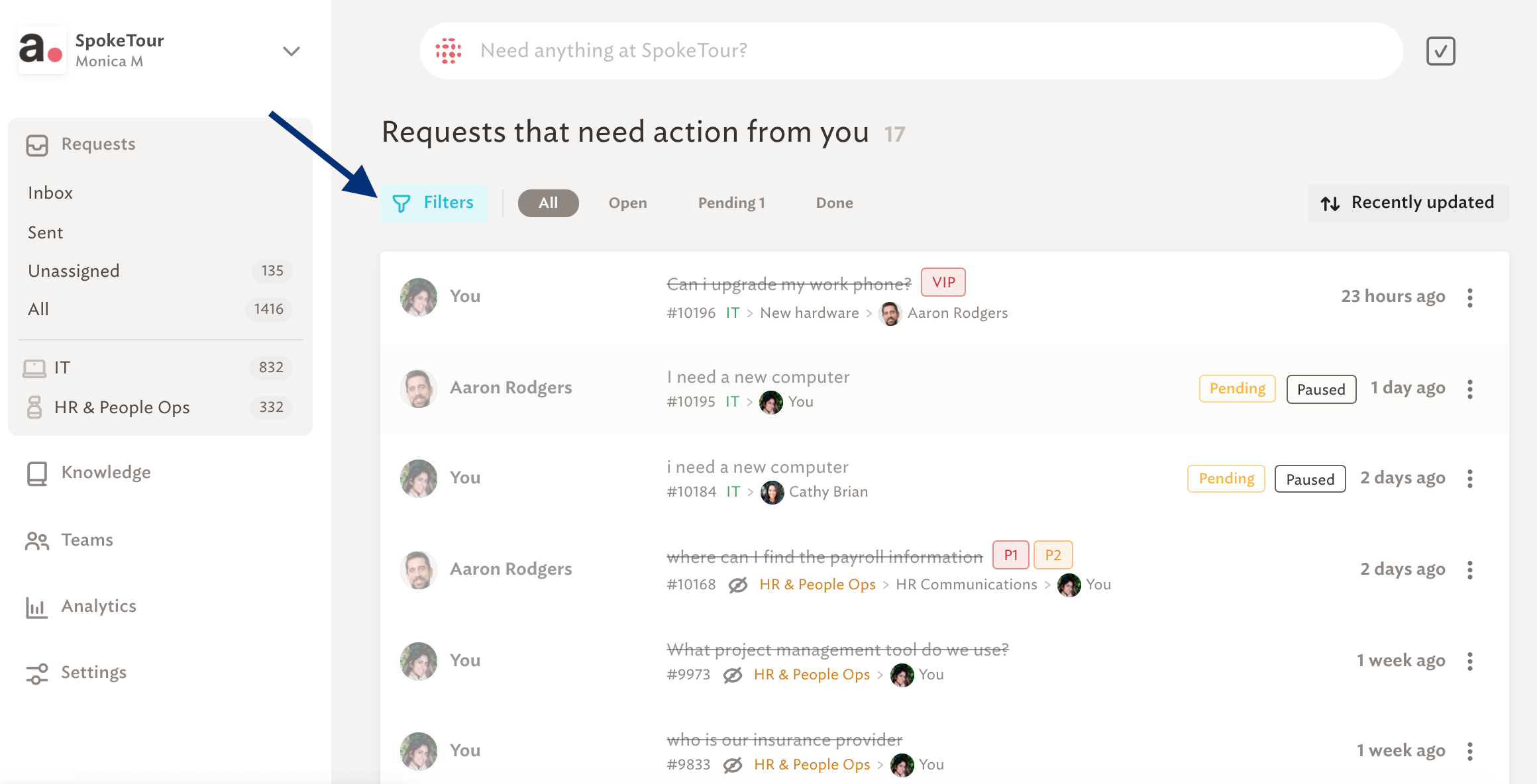 When a filter is selected in a given category it will be indicated by a blue dot to the right.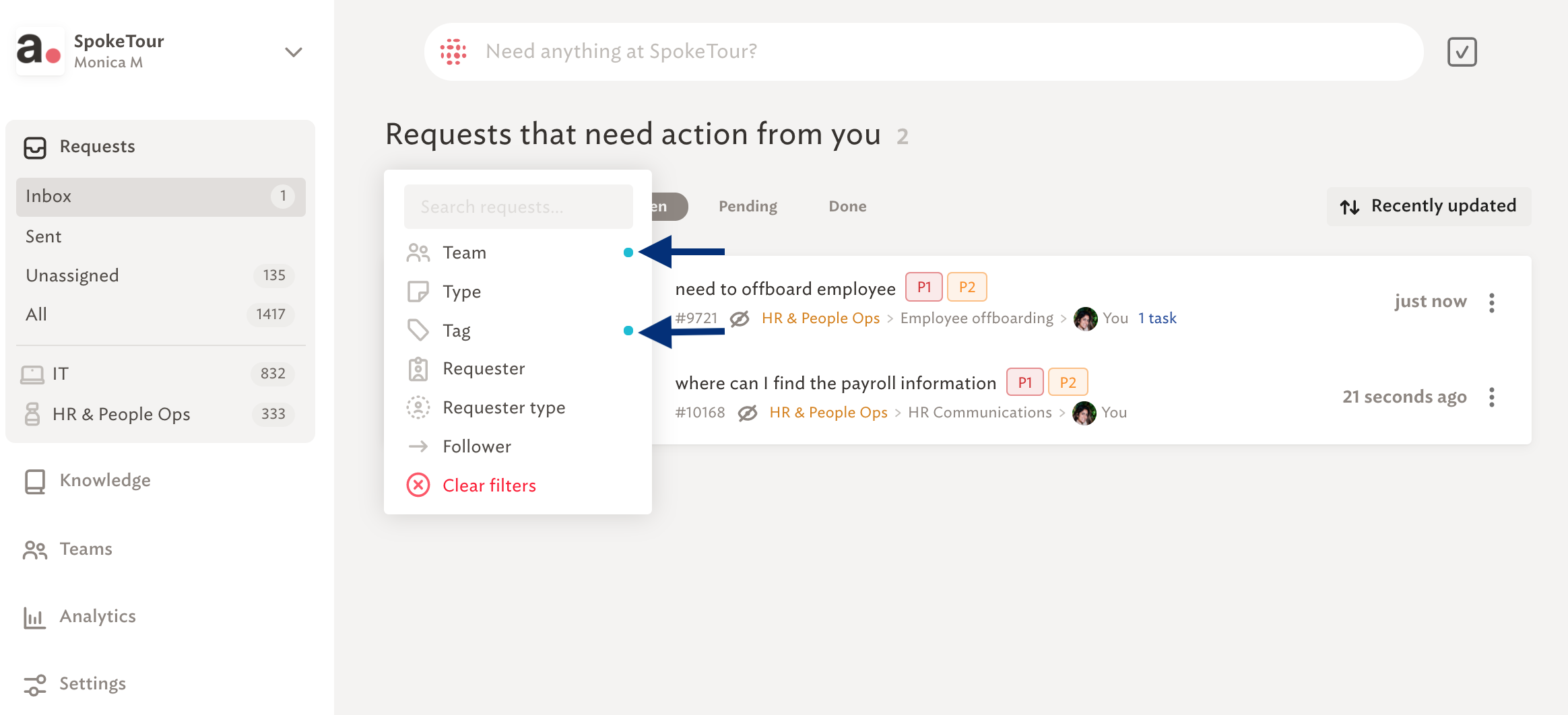 Once you have selected your preferred filters, a Save new list button will appear

Click Save new list and give your new list a name.

Press Save to save your new custom view. Once you have saved your new view, you will be able to access the custom list from the left navigation bar.


Removing a Custom list
To remove a custom list, first hover over the name on the left nav until you see three dots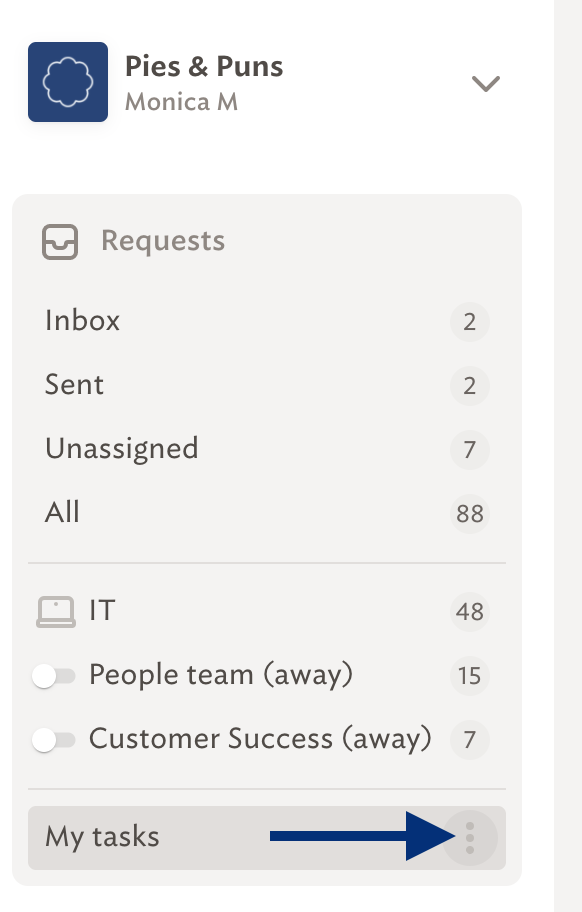 Click the three dots to reveal a dropdown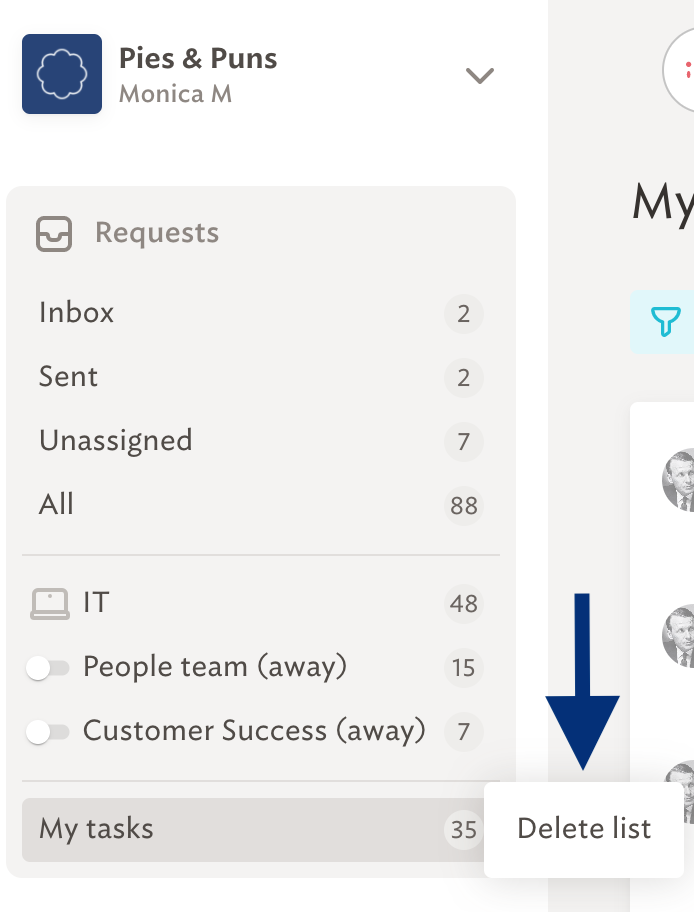 Choose delete to remove the custom list.
---
---