Guru integration
Guru is a content collaboration tool used to help teams share knowledge efficiently. With the atSpoke integration, you can access cards from Guru to atSpoke's knowledge base. atSpoke connects with Guru to access existing knowledge and index the information. With machine learning atSpoke is able to answer requests with Guru cards.
Setup
You'll need your Guru admin account email and Guru User API Token to complete the steps below.
Navigate to the Integrations tab from the Settings page
Click "Connect" on Guru
Enter the Guru admin account email with Guru User API Token
Click "Connect"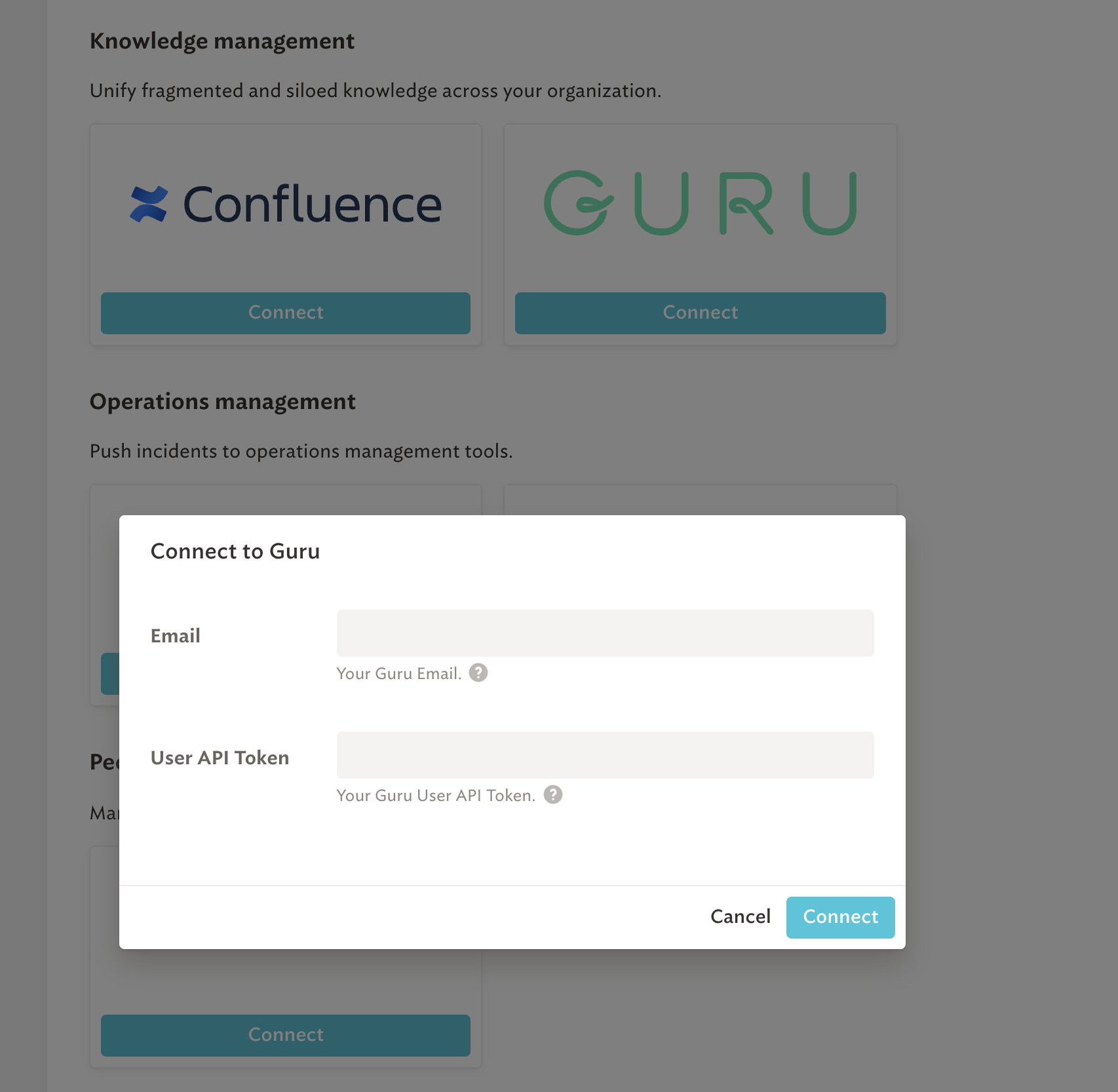 Import Guru Collection
Map an atSpoke team to a Guru Collection
Once you're satisfied with your mapping, click "Update connection"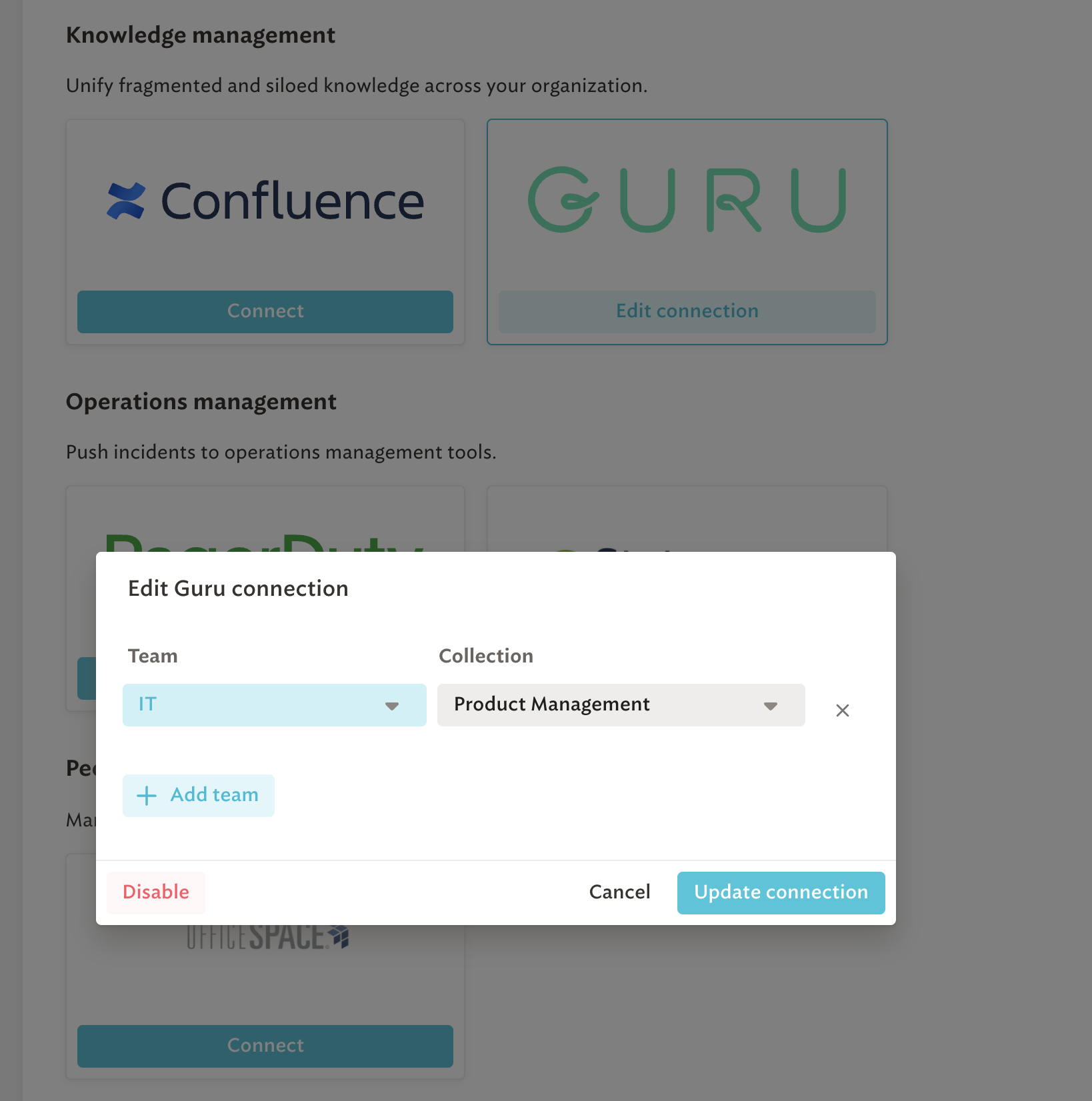 Import Guru Cards
Now that your Guru Collection has been mapped to an atSpoke team, head over to the Knowledge base to begin importing cards.
Hover over the plus (+) button and select the Guru logo
Select a collection and the cards you want to import
Cards must be mapped to an atSpoke team
Click import once you're satisfied with the Guru card mappings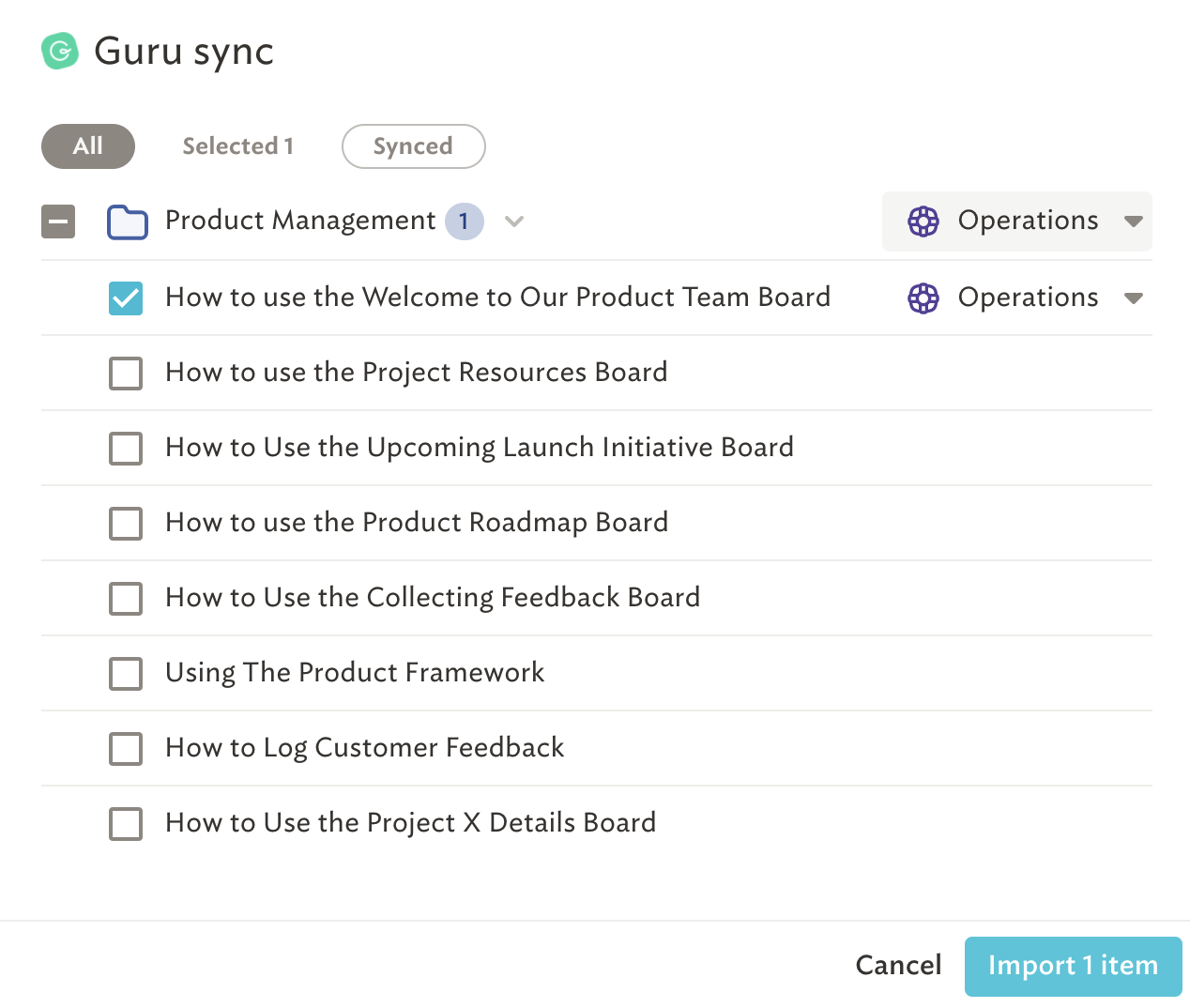 ---
---