What are the options for auto-assigning requests?
atSpoke is excited to offer expanded team assignments! Whether you are going out of office, or choosing a point person to field requests, atSpoke has you covered!

Under "Auto-assign", choose an assignment style.
Rotate through team members - requests are assigned to team members round-robin.
To a specific user - requests are always assigned to the selected user.

Expanded team assignments are available to our users on standard and plus plans.
Rotate through team members:
When auto-assign is turned on, each member of the team will be assigned requests round-robin.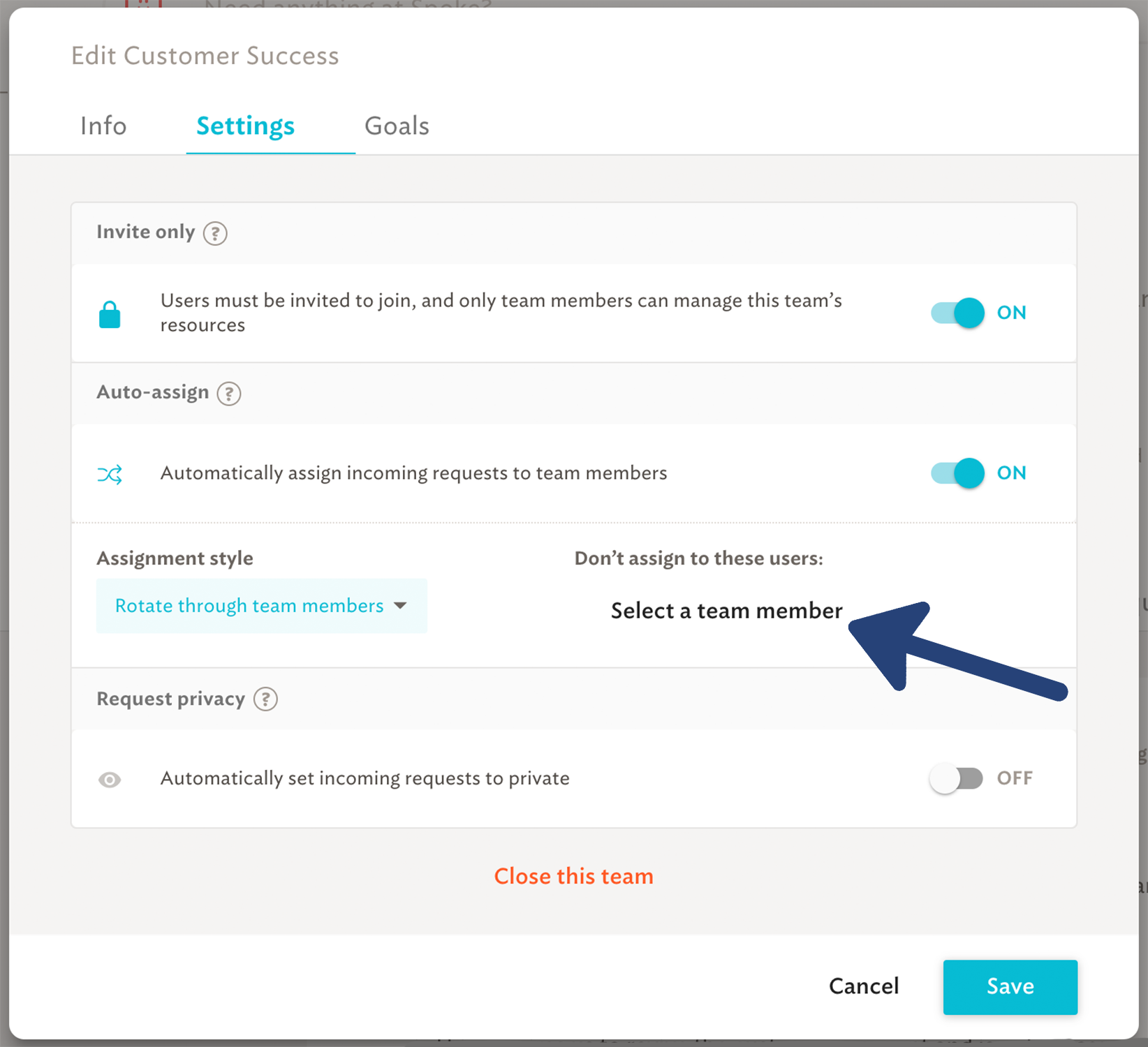 If a user is going on vacation, or typically doesn't field requests, use the option to exclude them.
Under "Don't assign to these users:" Click "Select a team member." This will open a dropdown to choose which team member(s) should not be assigned requests.

To always assign to one team member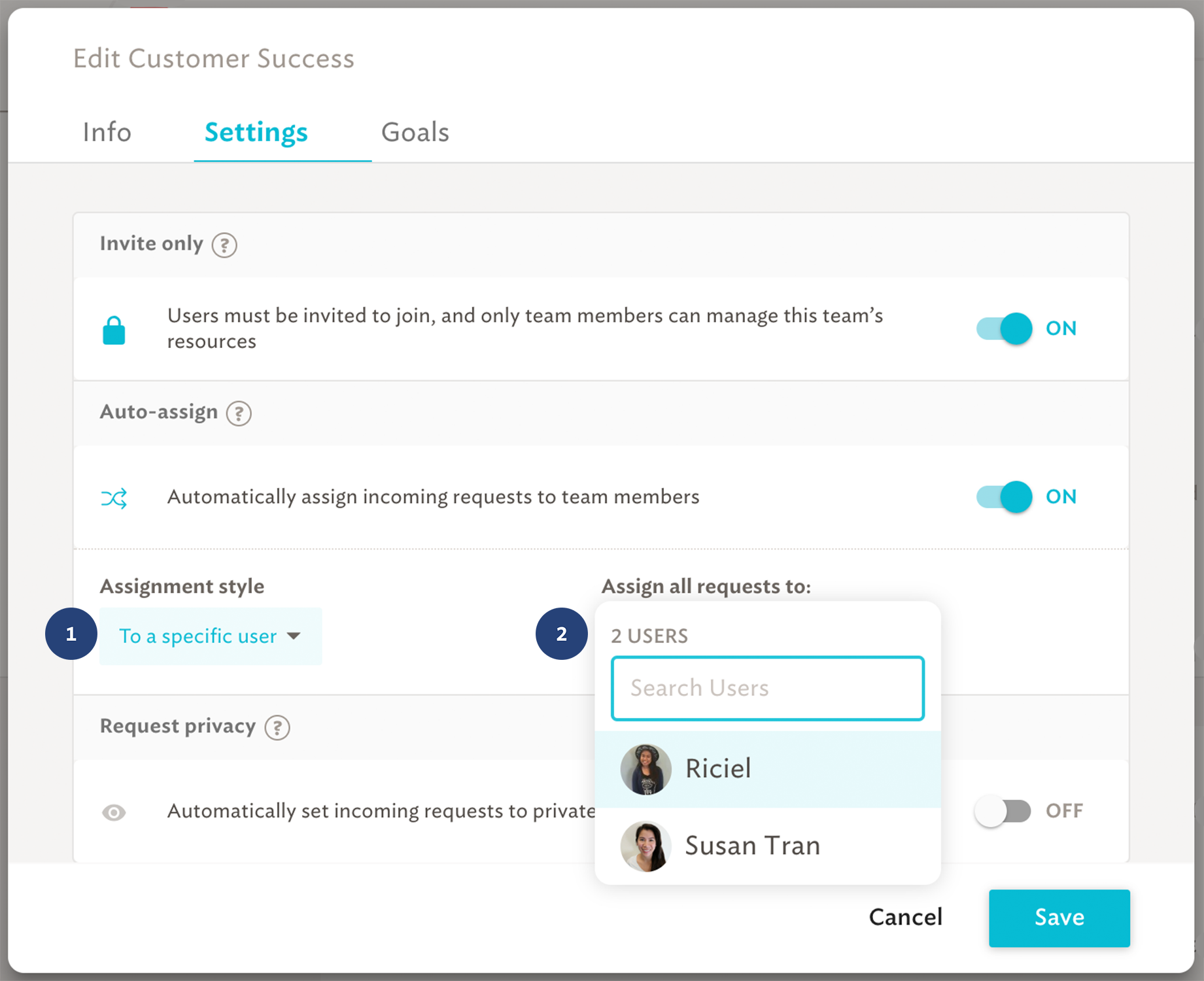 Under assignment style, select "To a specific user."
Select the user you'd like to triage all requests.
Please note: this dropdown will only show members of the team you are editing.
---
---