Navigating atSpoke
atSpoke is a modern service desk for all your internal support needs. To help you get familiar using atSpoke on your desktop we will walk you through some of the important components.
The dashboard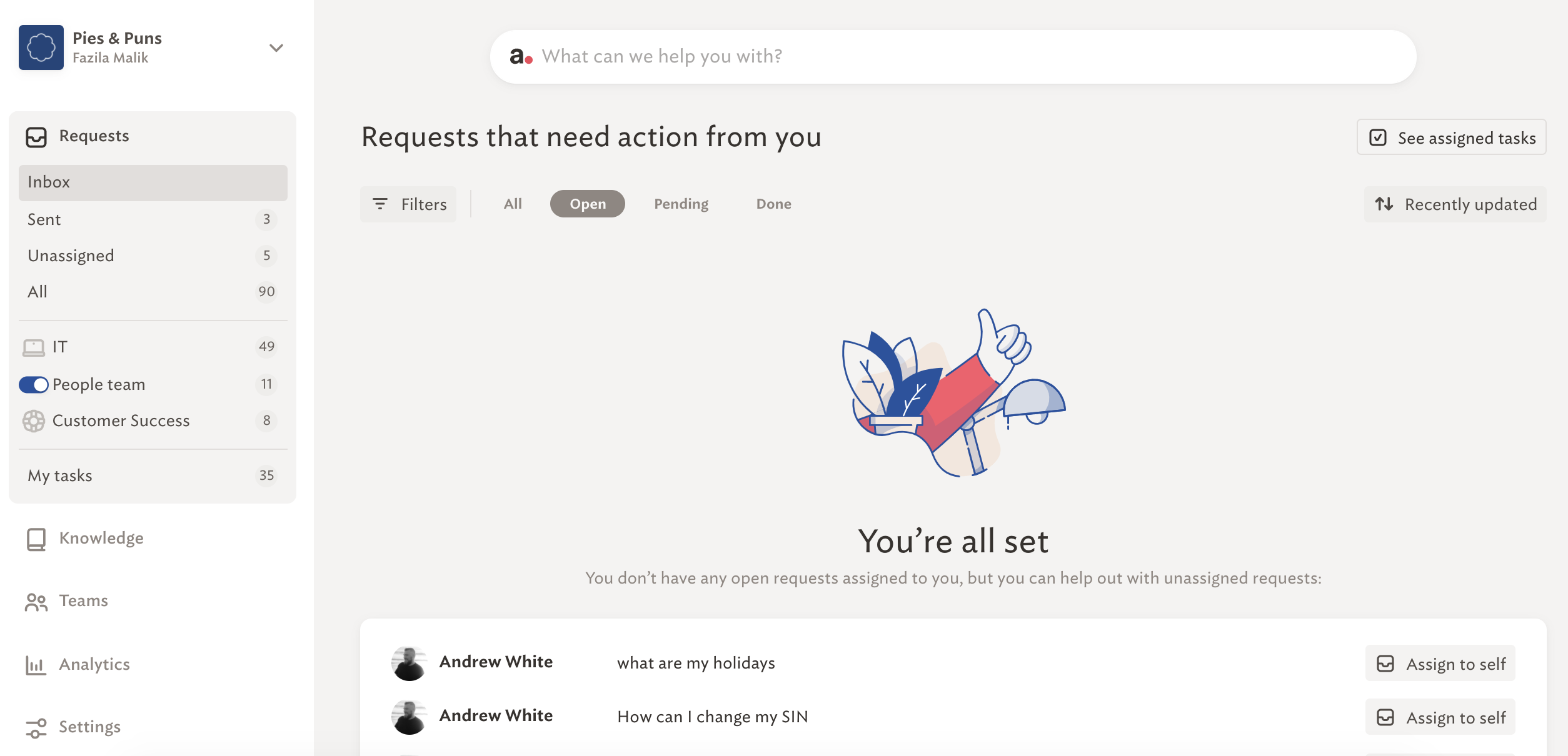 Requests
The Inbox holds all requests currently assigned to you.
The Sent folder holds all requests which you have created.
The Unassigned folder holds any requests which are not filed to an expert or to a team. This only shows to team members; requesters not on a team, won't have "unassigned."
The All folder holds all publicly visible requests.
Team Specific Folder (In this case HR) - You will see a folder for each team you're on. All requests assigned to your team will show here.
Private requests not assigned to your team will not be visible in the "all" tab.
Knowledge
Here you will find access to the content available in your company's knowledge base. Find more information in the knowledge base section.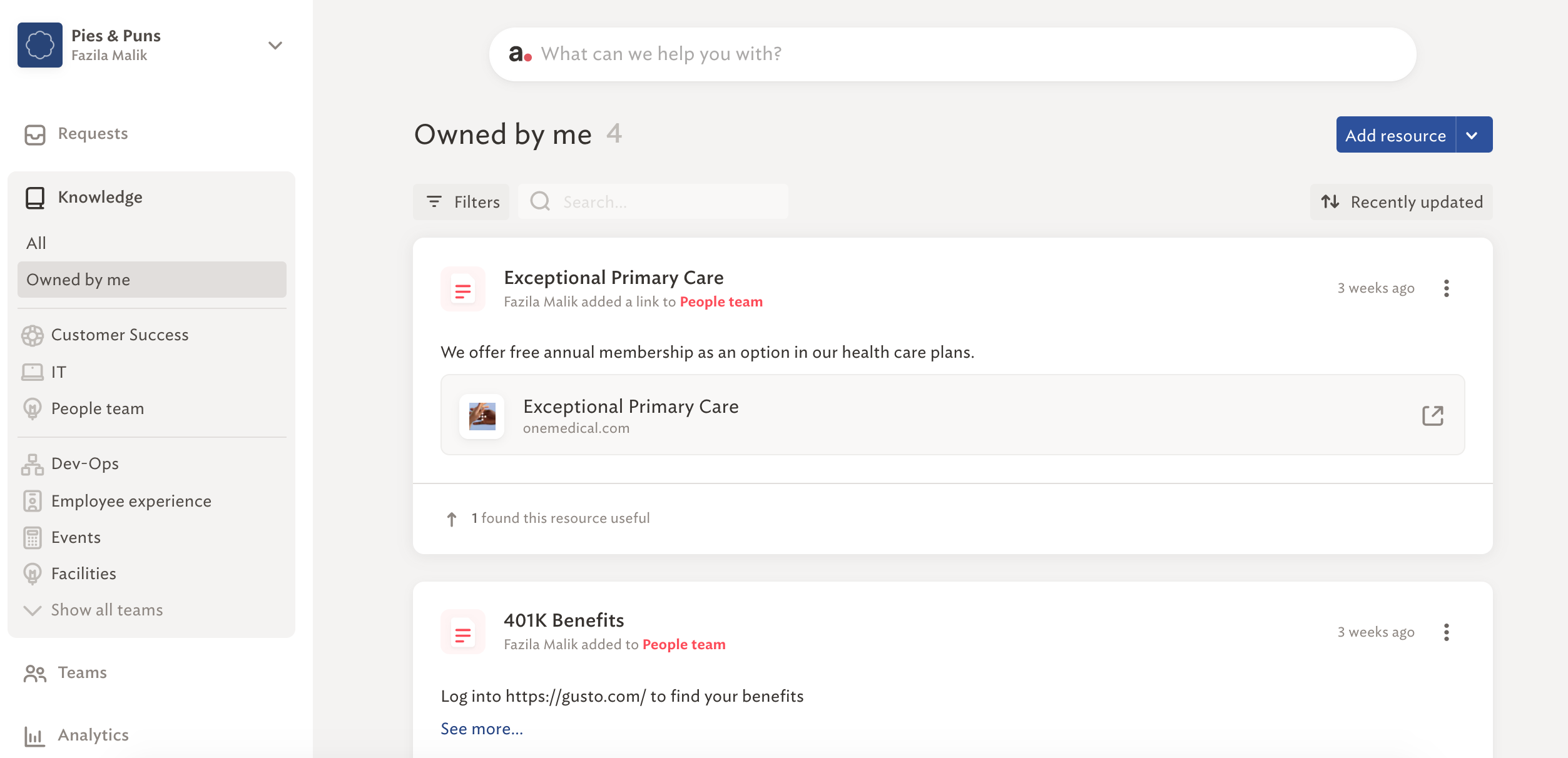 Teams
This tab will show you the teams that exist in your organization. The teams you will belong to will be listed first followed by the organzation's other teams. Find information on teams here.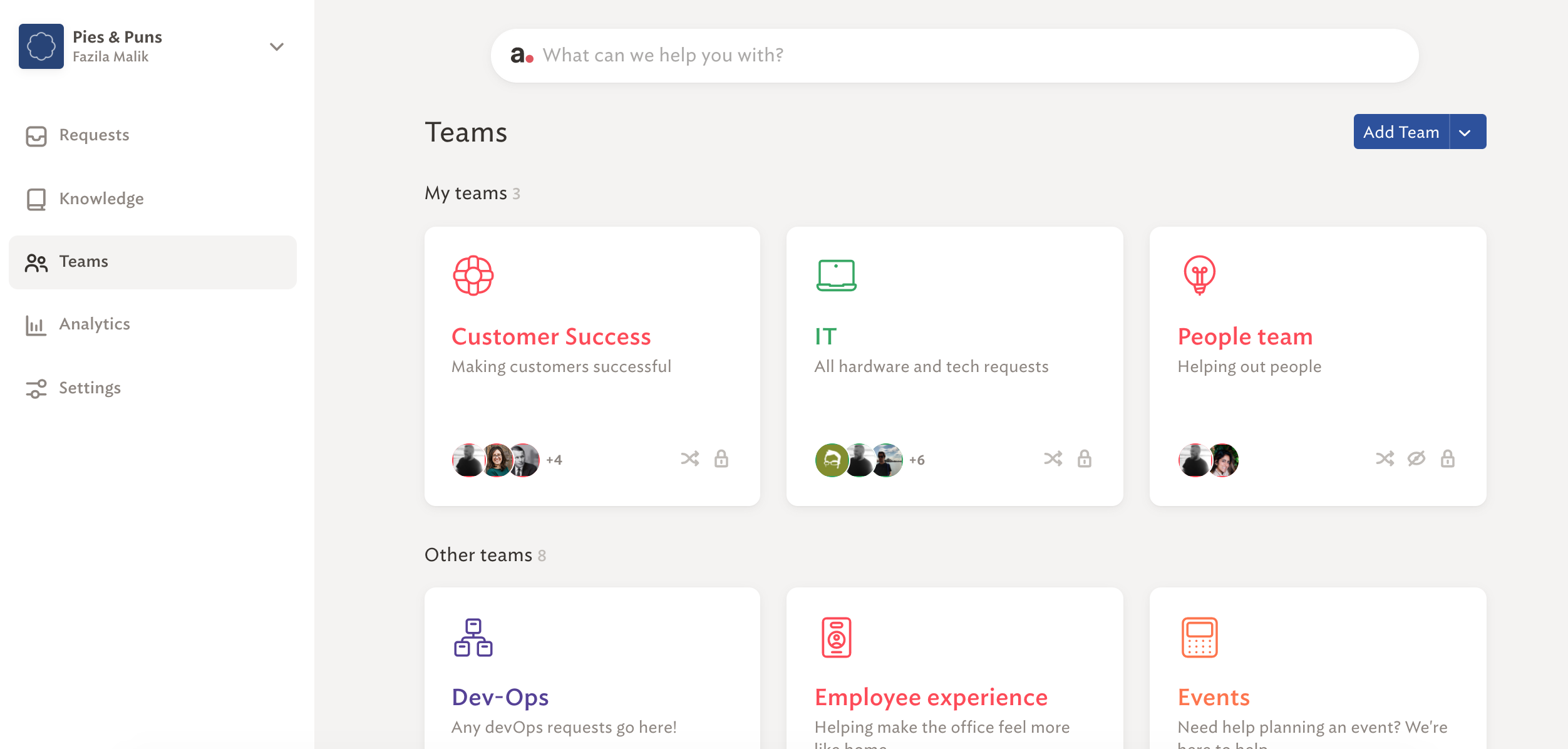 Analytics
Get deeper insights into your requests and knowledge metrics with the analytics dashboard.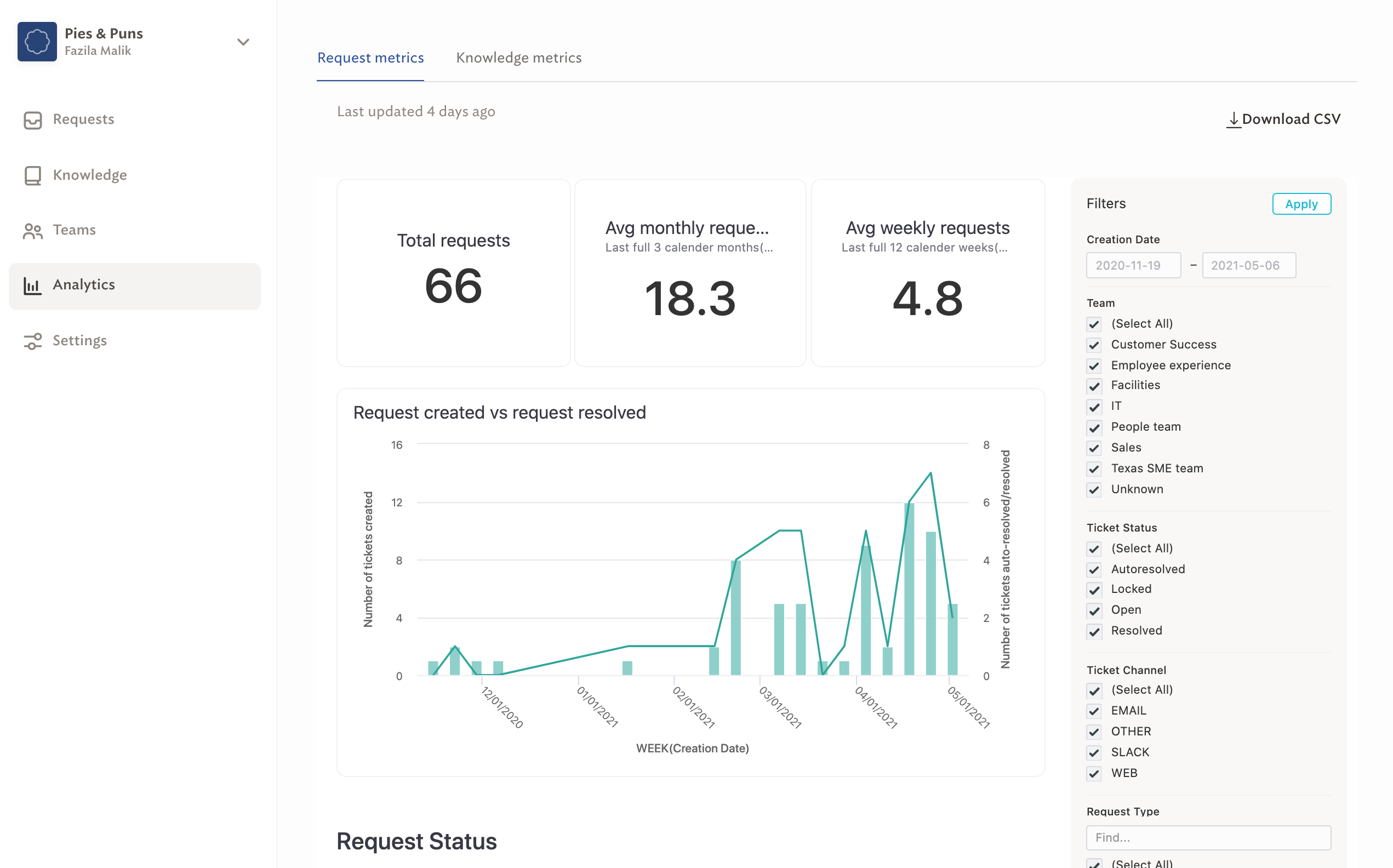 Settings
The Settings tab will give you access to general information about your atSpoke, information on users, account settings, integrations, advanced settings for requests, importing knowledge base files, and exporting reports.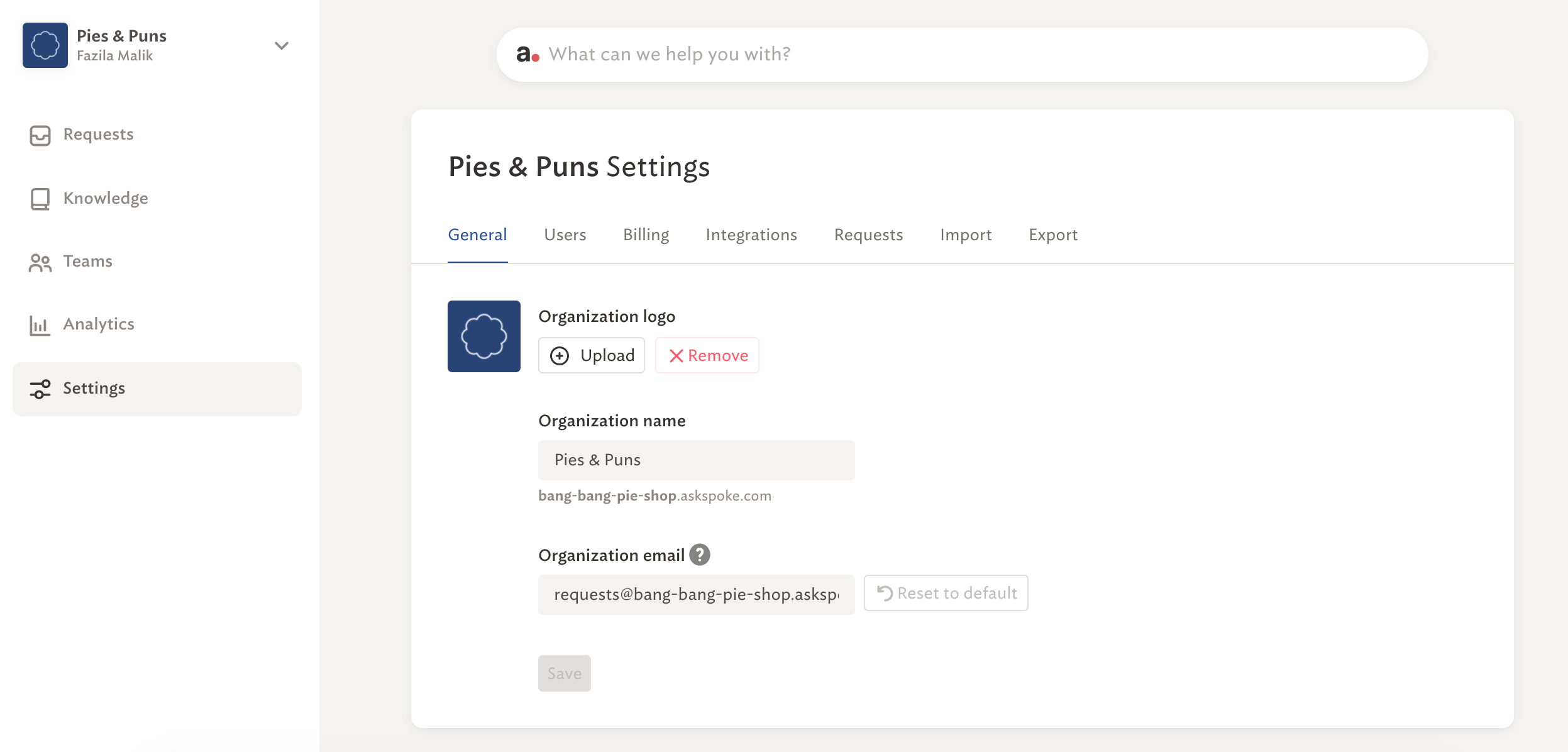 ---
---