Customize your atSpoke email address
atSpoke users on the Business and Enterprise Plan have the ability to customize the email address in the bottom left of the atSpoke web app. Follow the steps in this article to properly customize your email address.
Note: at this time, only the general email address can be customized.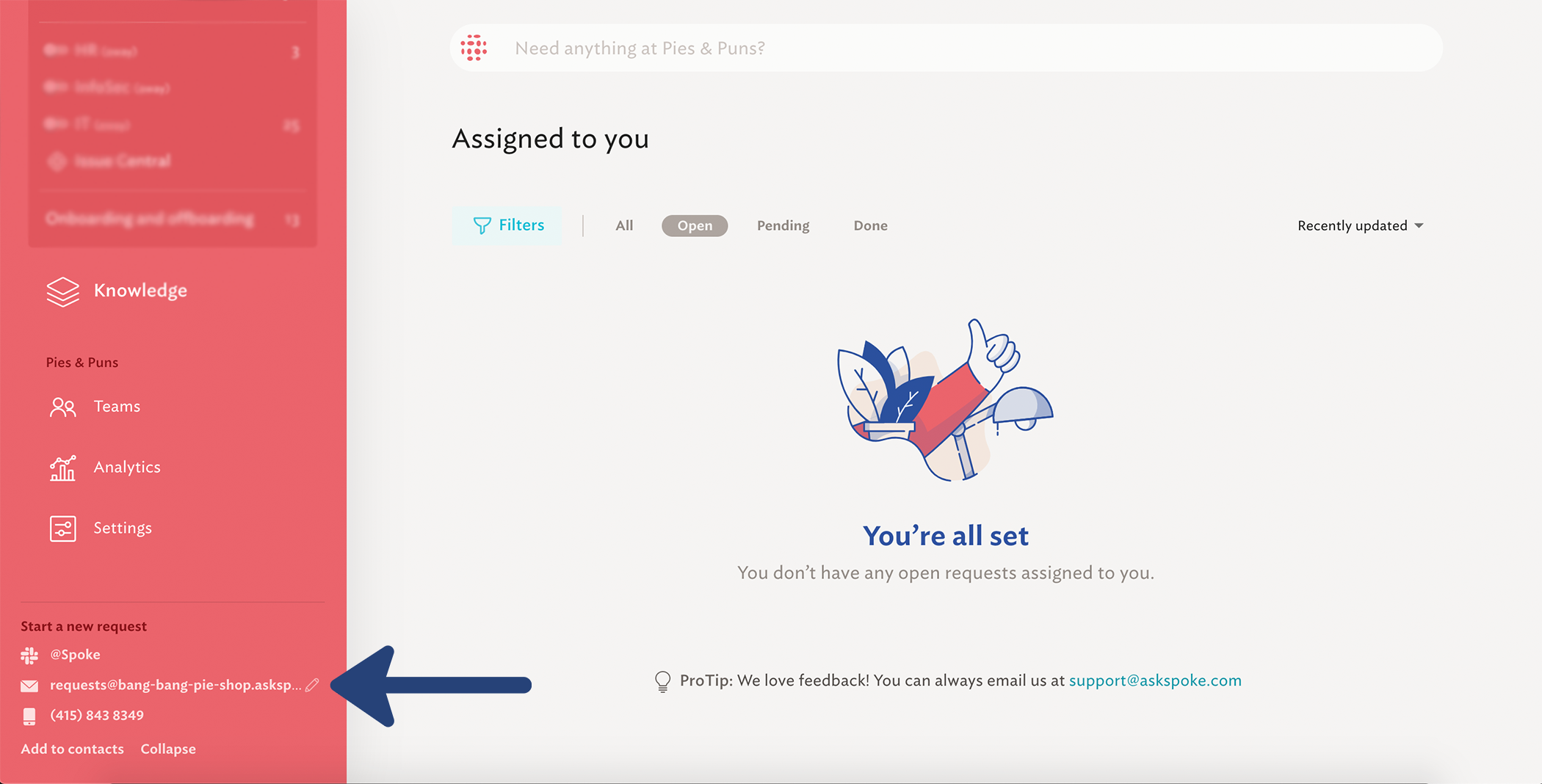 Set up Email forwarding

Gmail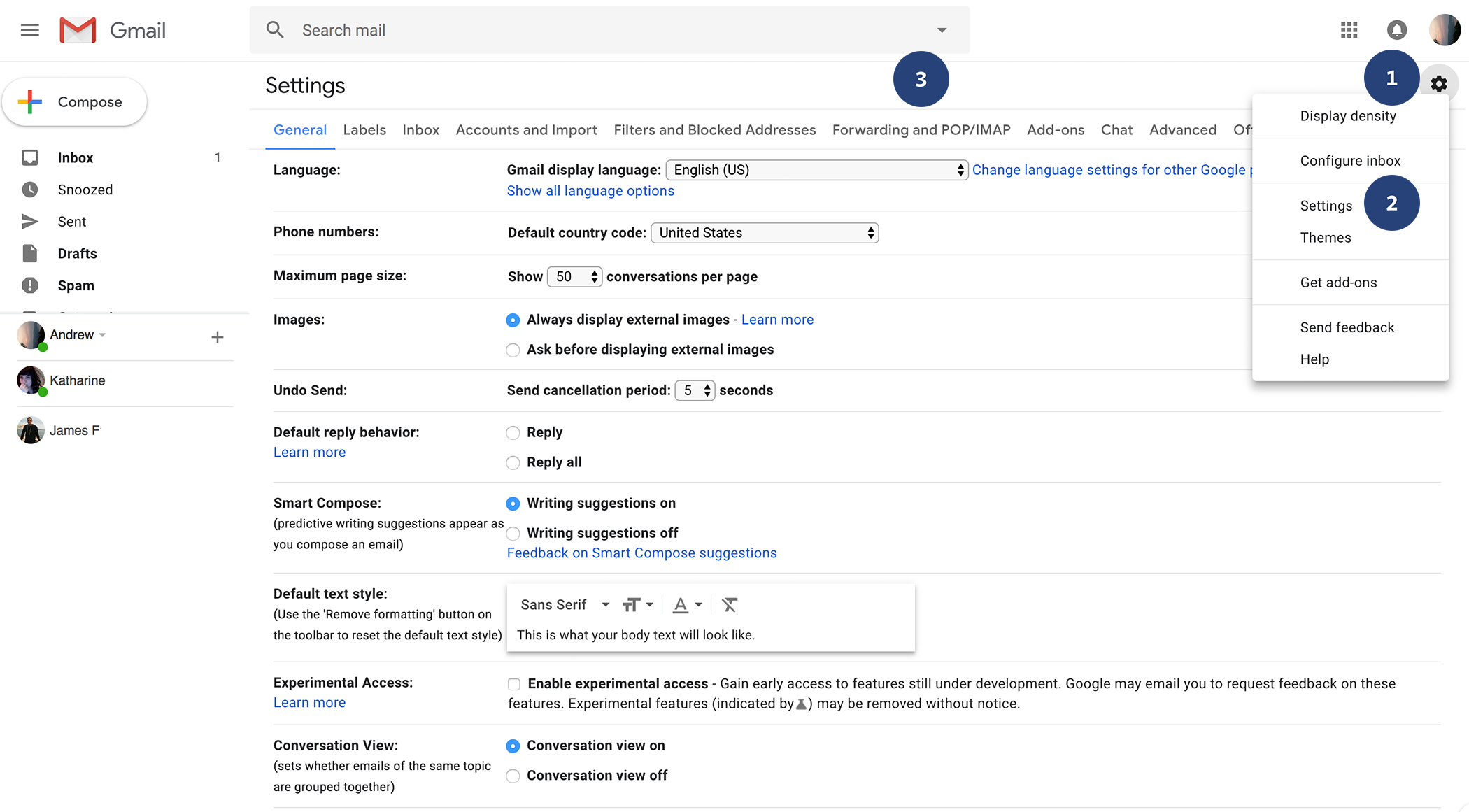 Navigate to the Gear Icon in the top right
From the dropdown, select Settings
On the resulting page, select Forwarding and POP/IMAP from the top bar
Add "--" above your email signature to prevent your signature from being added to requests.

Select Add a forwarding address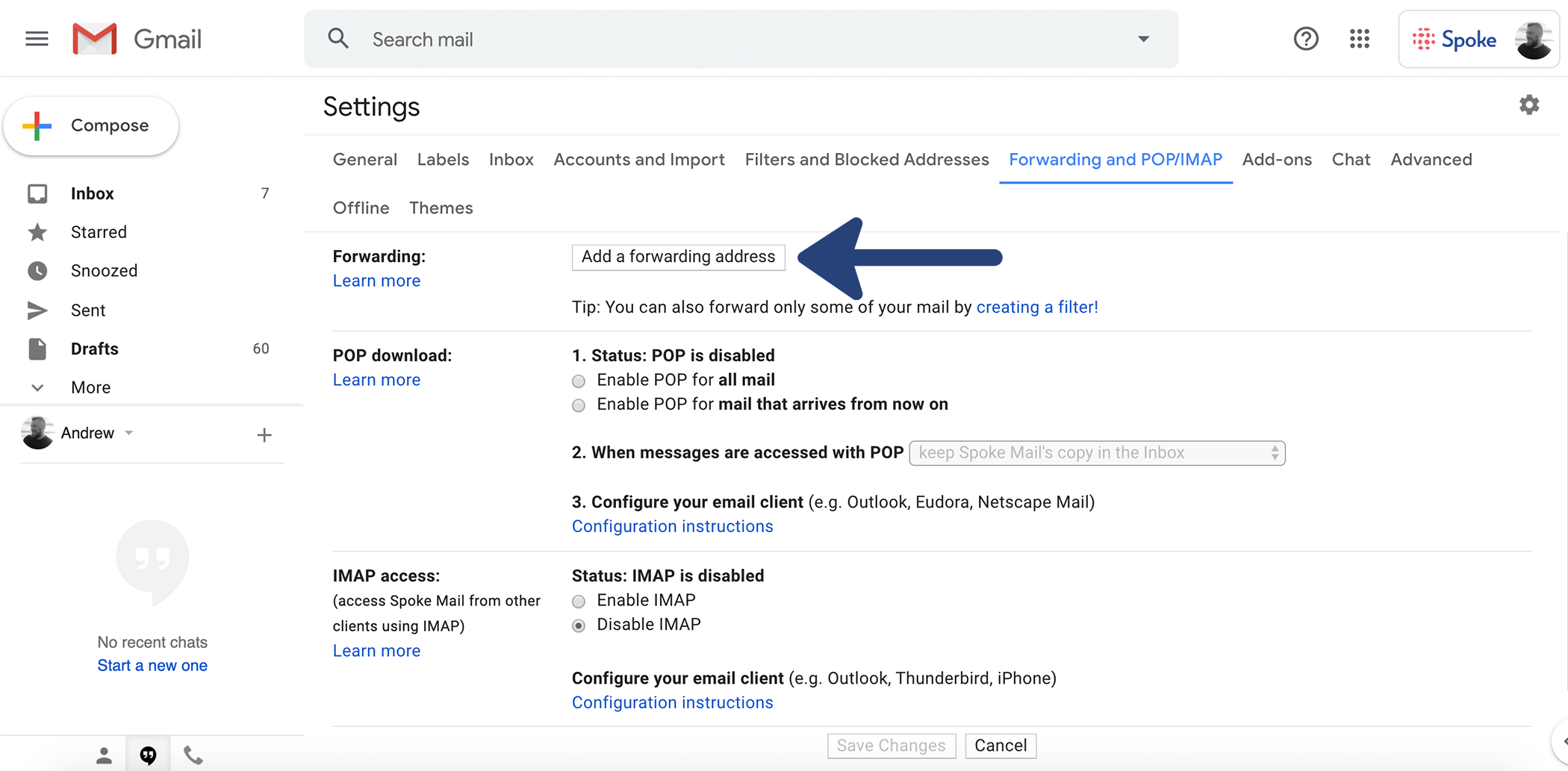 Enter the address to which you'd like to forward. Enter the atSpoke general email found in the bottom left of your atSpoke account.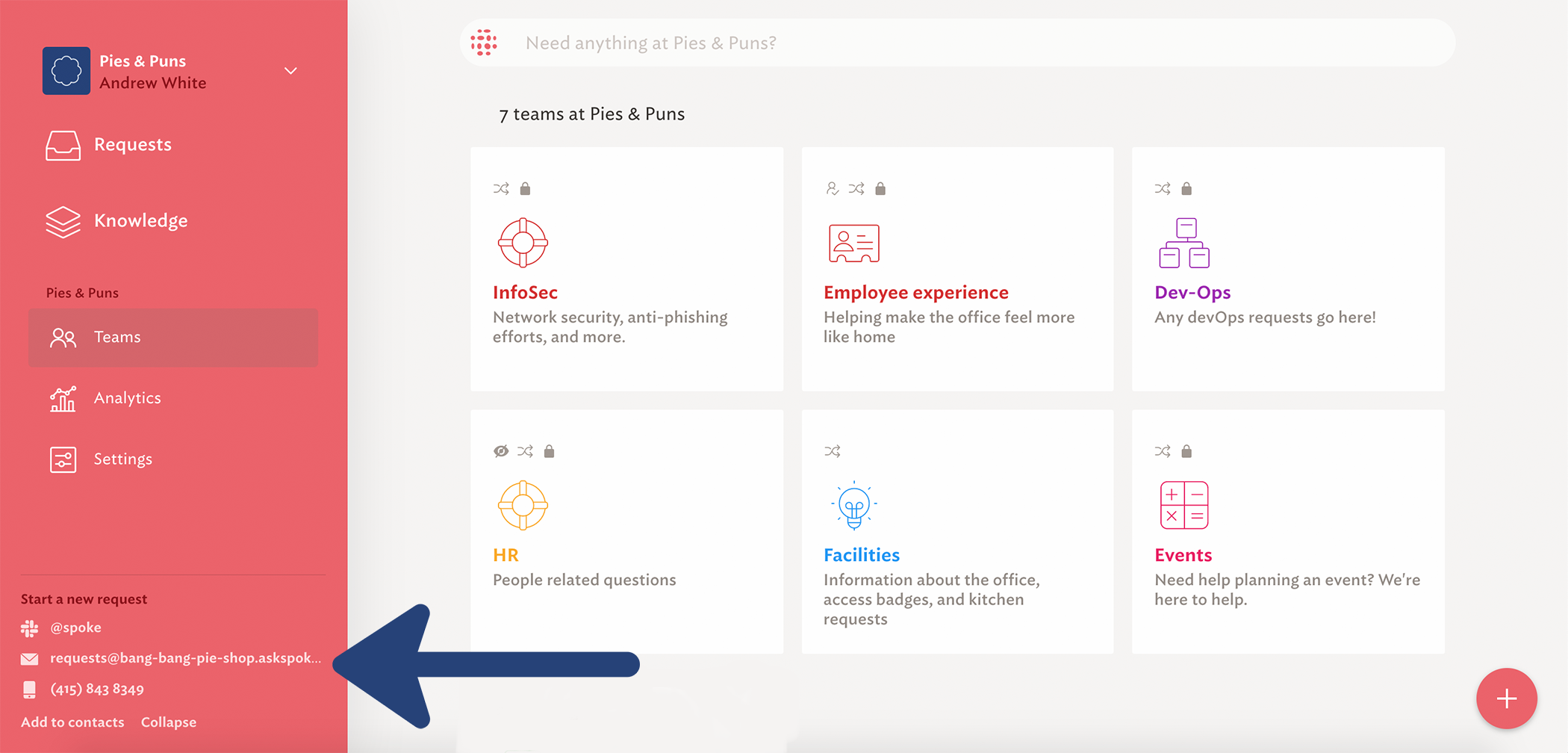 Once you've entered the preferred email address into Gmail, press next.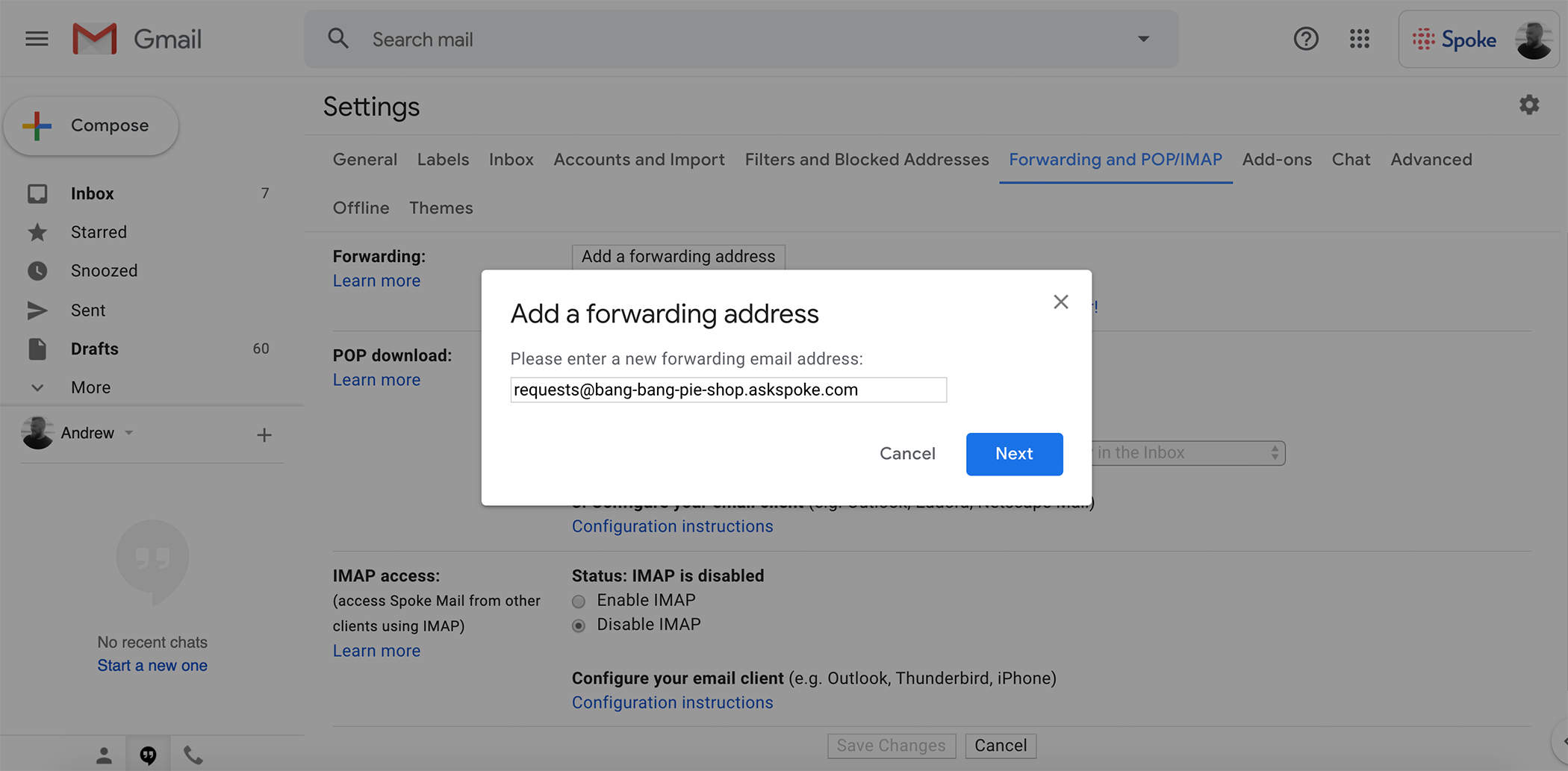 You will be prompted to confirm the forwarding address is correct.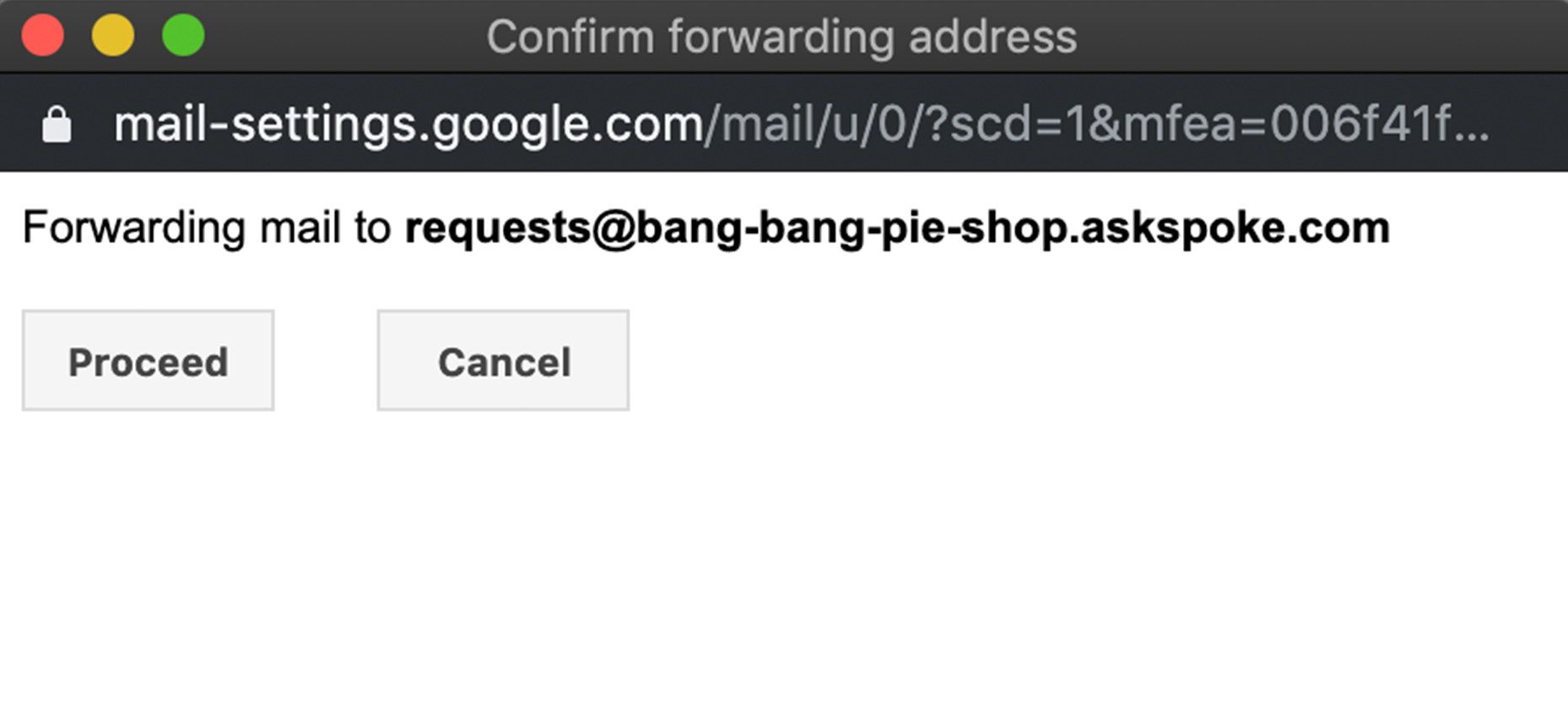 Confirm the email is entered correctly, and the preferred email for forwarding.
Filtering Gmail
If you work in a shared inbox, and only need to forward certain emails to atSpoke, create a filter to only forward those emails!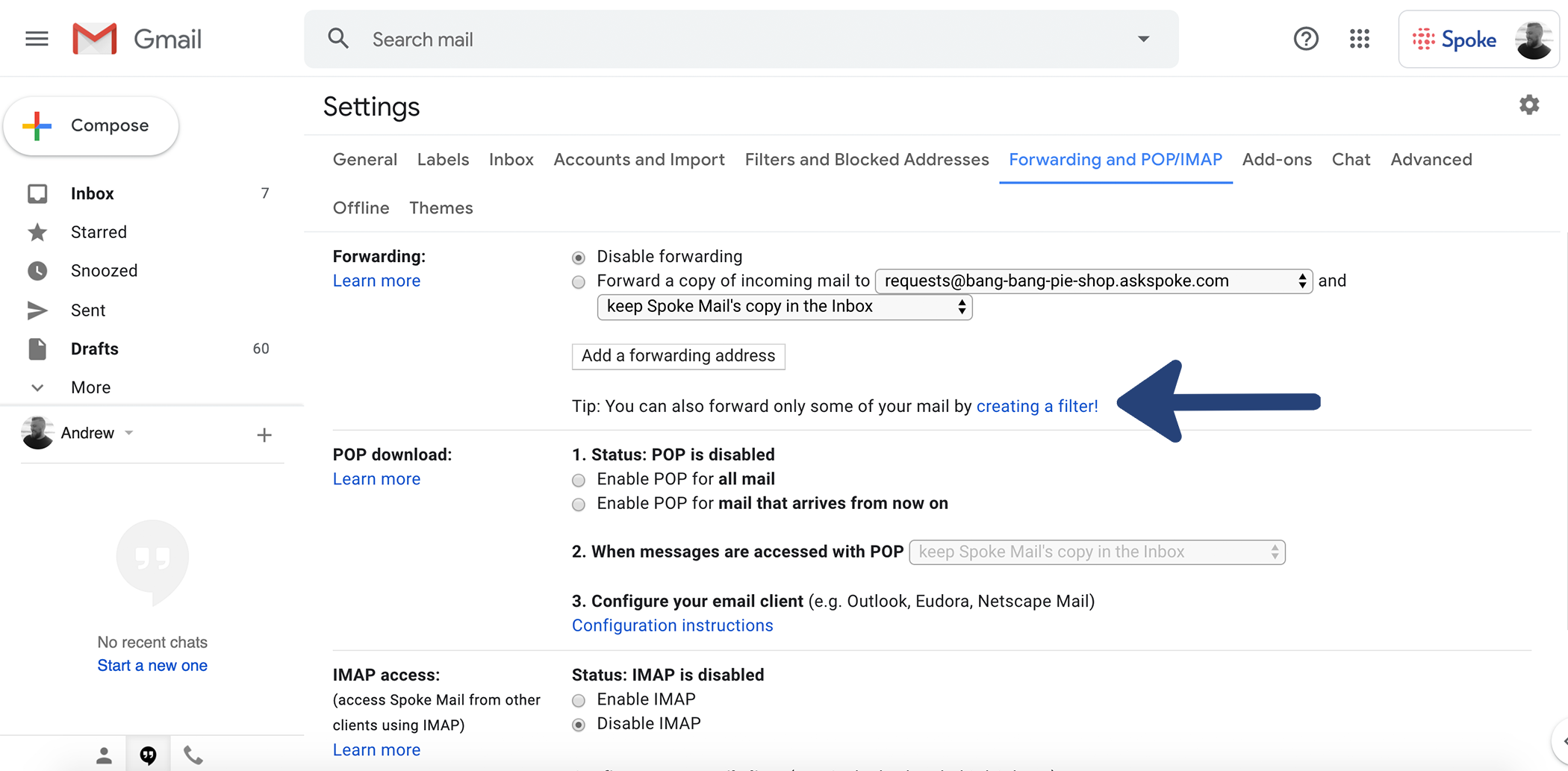 Once you click Creating a filter a filter, a dropdown will appear from the search bar.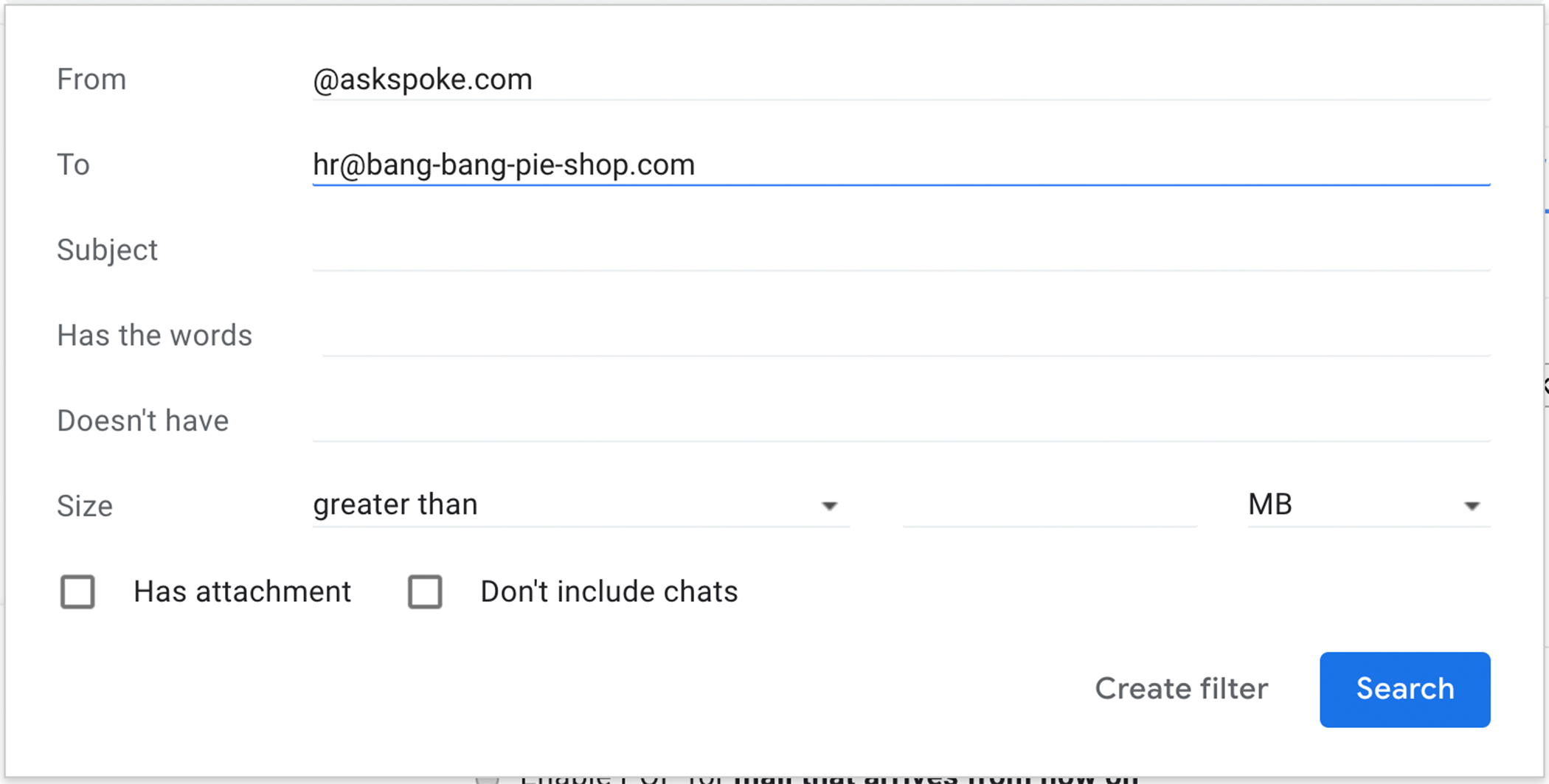 Create the filter using this screen. Enter the parameters you'd like to filter and press Create Filter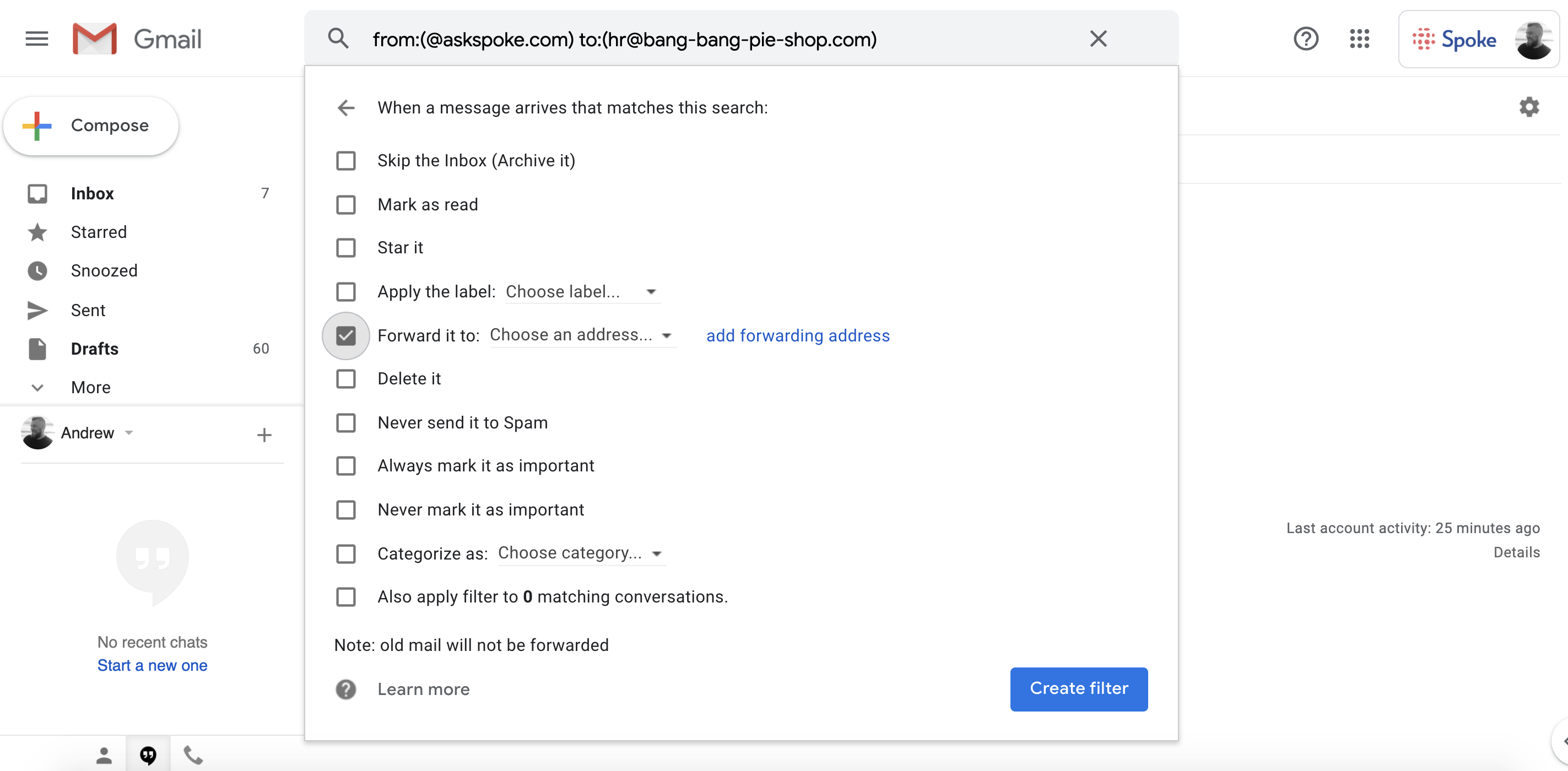 Once you have created your filter, choose what you'd like to do with it. Choose Forward it to then select the forwarding address which was added during the first step.

Outlook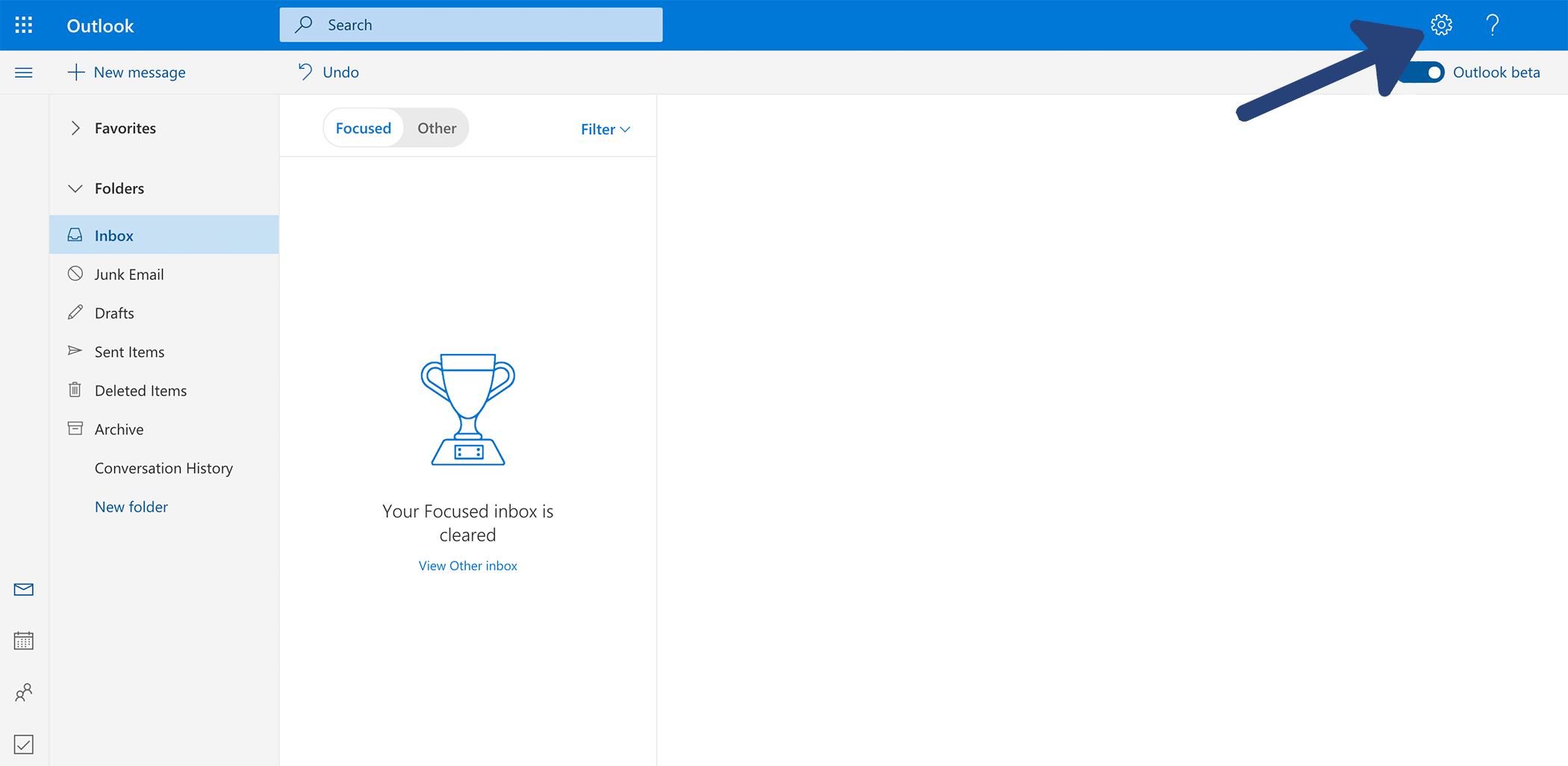 Click the Gear icon in the top right hand corner to reveal settings
Click Options or View more settings



Under Settings go to: Mail | Accounts | Forwarding
Under Start Forwarding enter the atSpoke general email from the bottom left of your atSpoke account.
Press Save
Editing the email address
If you have not set up forwarding, please return to step one and set up forwarding.
Once you have set up your email inbox to forward into your atSpoke email, You may update the email address in your atSpoke URL.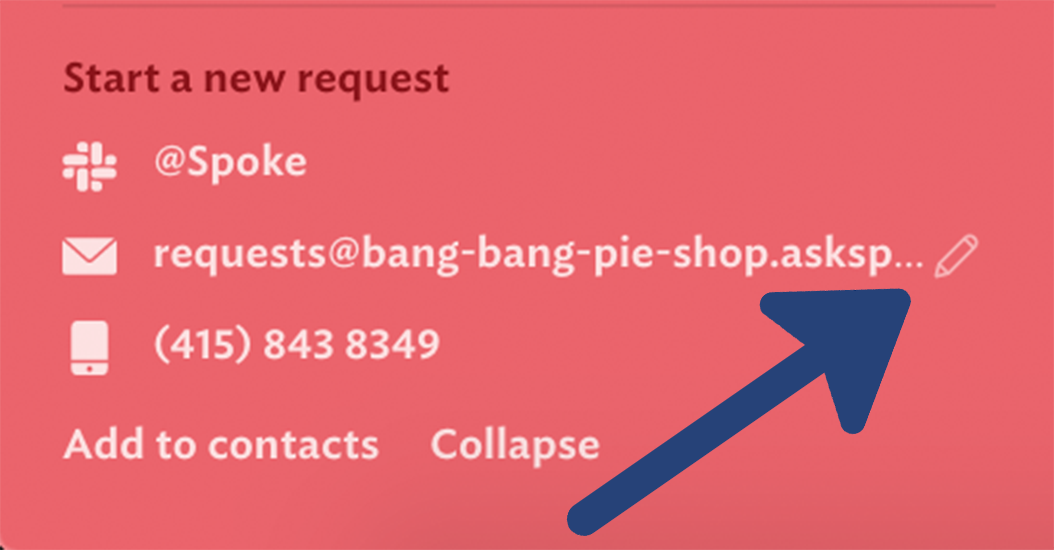 To do so, simply click the Pencil icon to the right of the email address.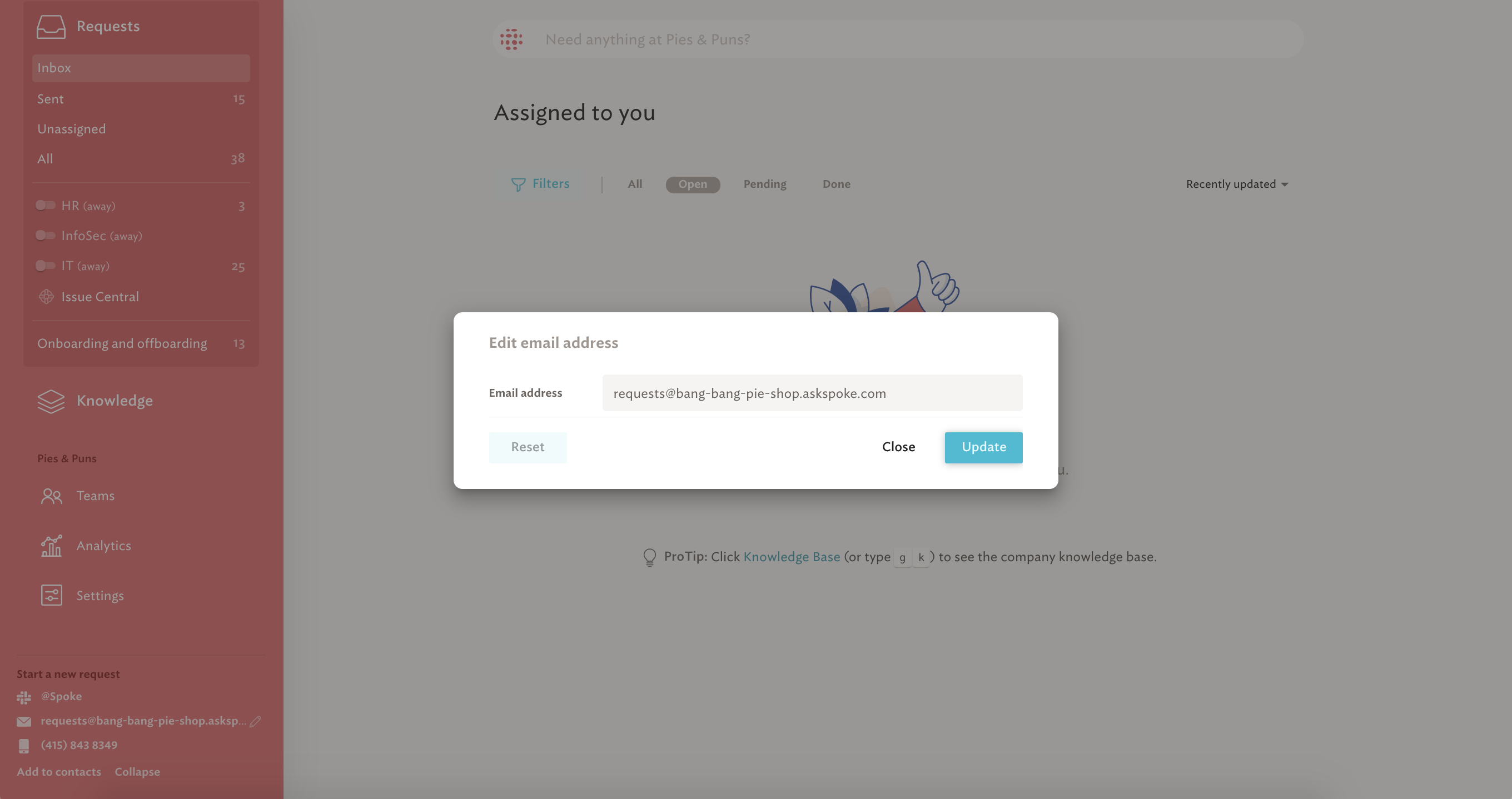 In the popup, click into the email address field and enter the email address you just set to forward into atSpoke.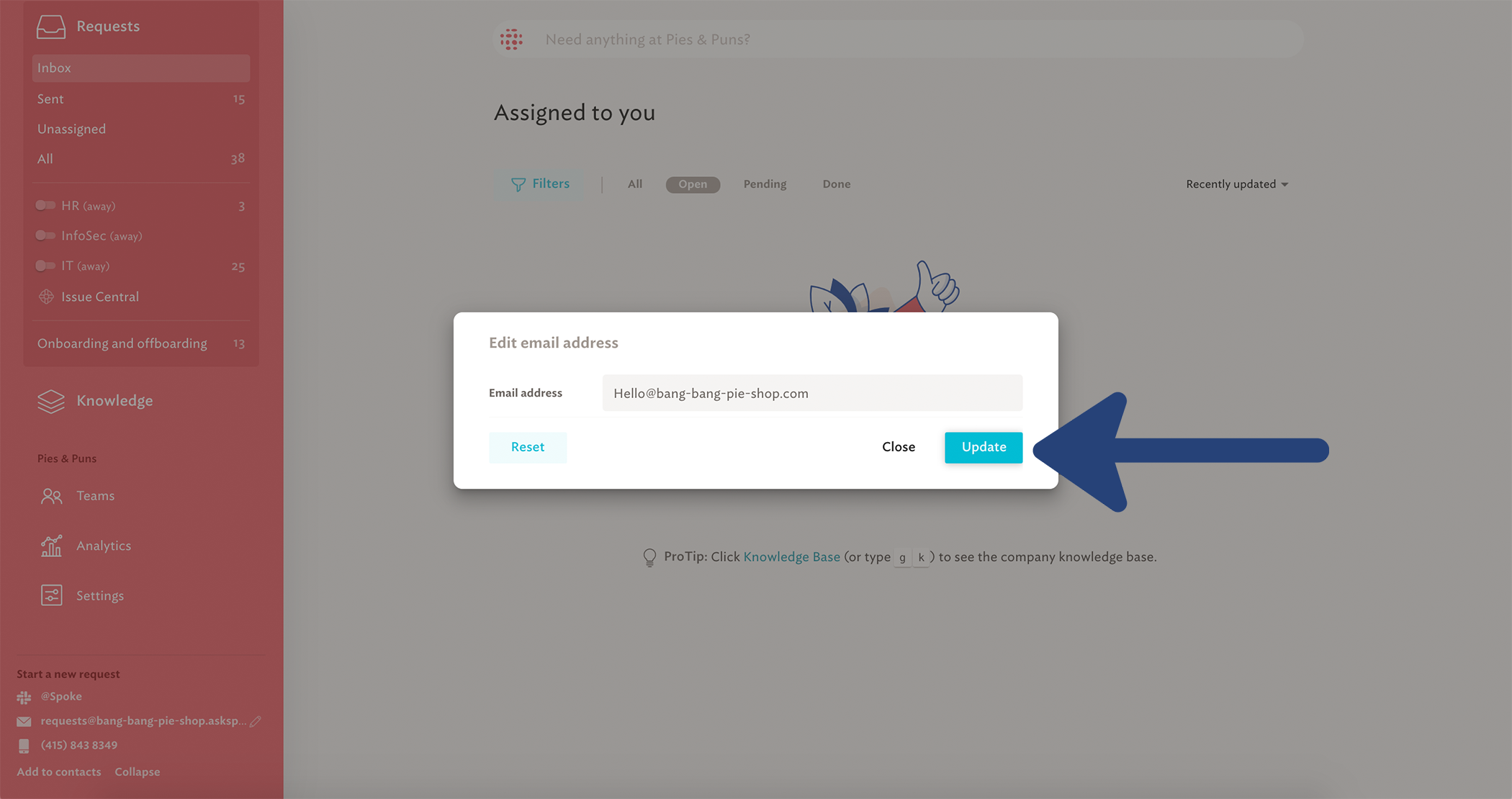 Press Update.
You have successfully customized your atSpoke general email address.
Resetting to default
To reset any changes you've made to the default atSpoke email address, choose the Pencil icon next to the address.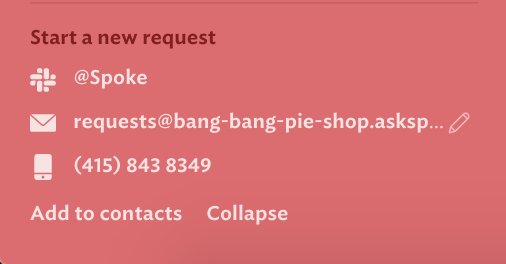 In the popup modal click Reset then Update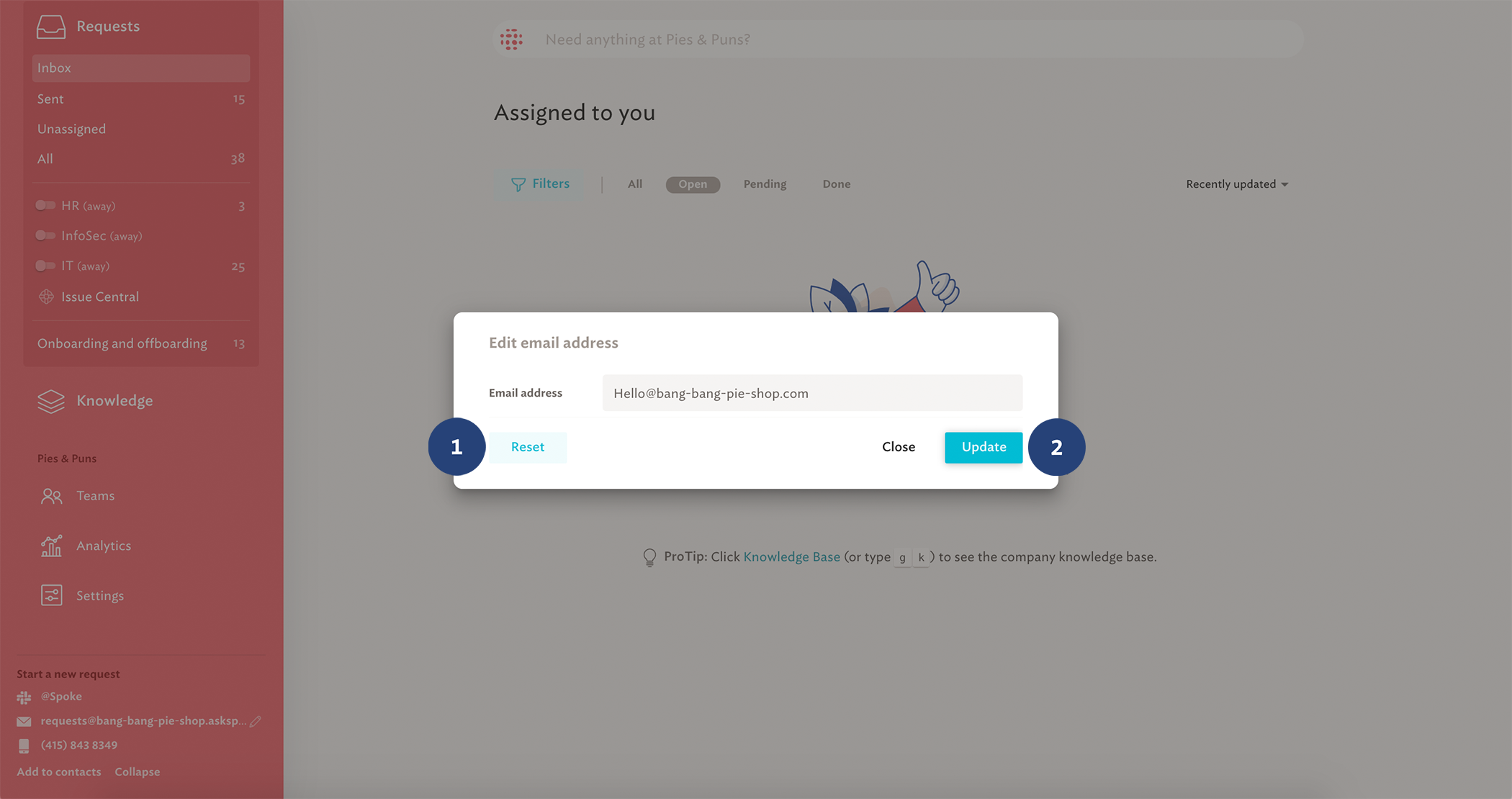 ---
---