Microsoft Teams: Create a Request
Handling tickets has never been faster! atSpoke allows you to create a request without ever leaving Microsoft Teams. Respond to tickets quickly and easily, by integrating atSpoke with Teams. If you haven't connected Teams yet, check out our setup guide first!

Begin by making sure @atSpoke is invited to the channel you're using to make requests.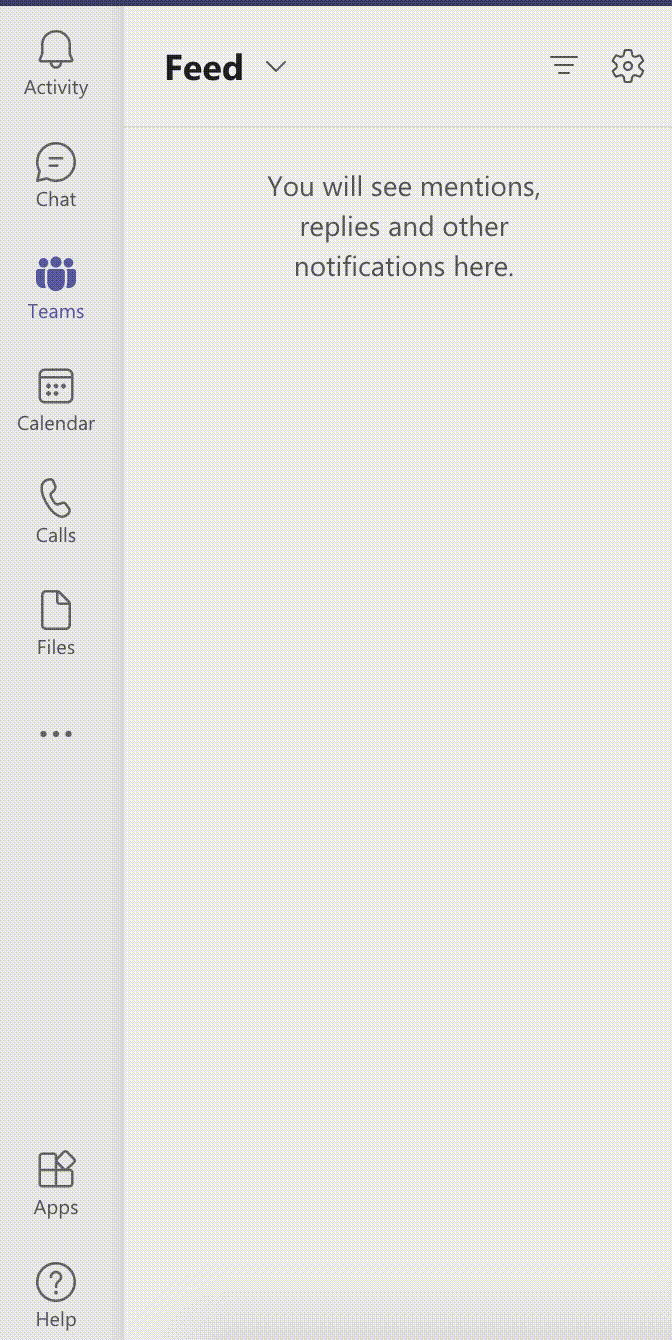 Once atSpoke is invited to the channel, you can @mention atSpoke as @atSpoke, just like tagging a coworker.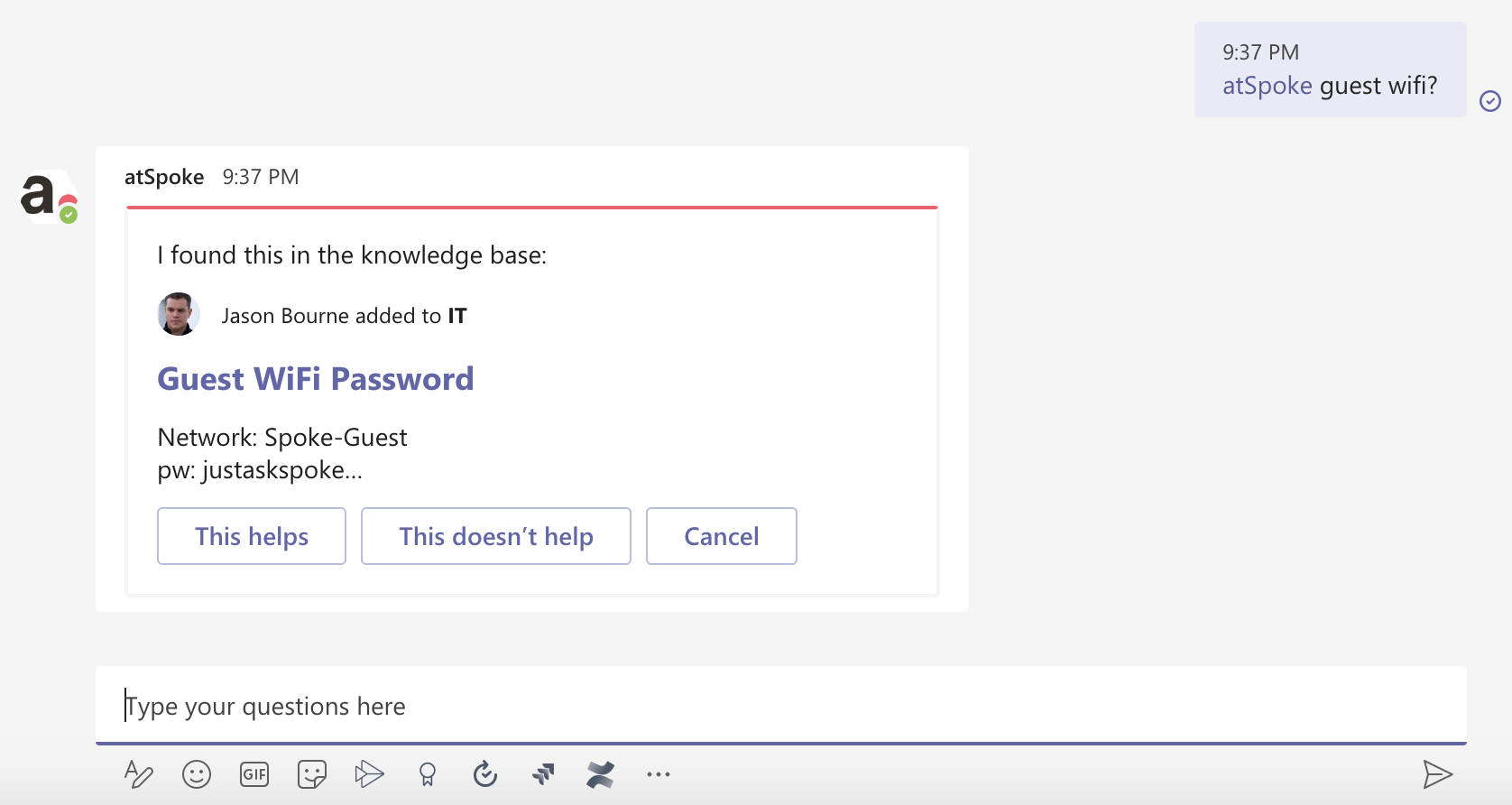 With all new requests, atSpoke will first search the knowledge base to see if there are resources ready to respond to your question. If so, the KB will be offered as a potential answer, and you'll be asked if the answer was helpful. (Make sure you tell atSpoke if this helps, or doesn't)

Creating a request
If atSpoke doesn't contain a knowledge base resource that can help, you will be asked if atSpoke should find a human to help. Once you have selected Yes, file a new request. atSpoke will answer the request in chat. This allows you to be notified for each update that is made to the request.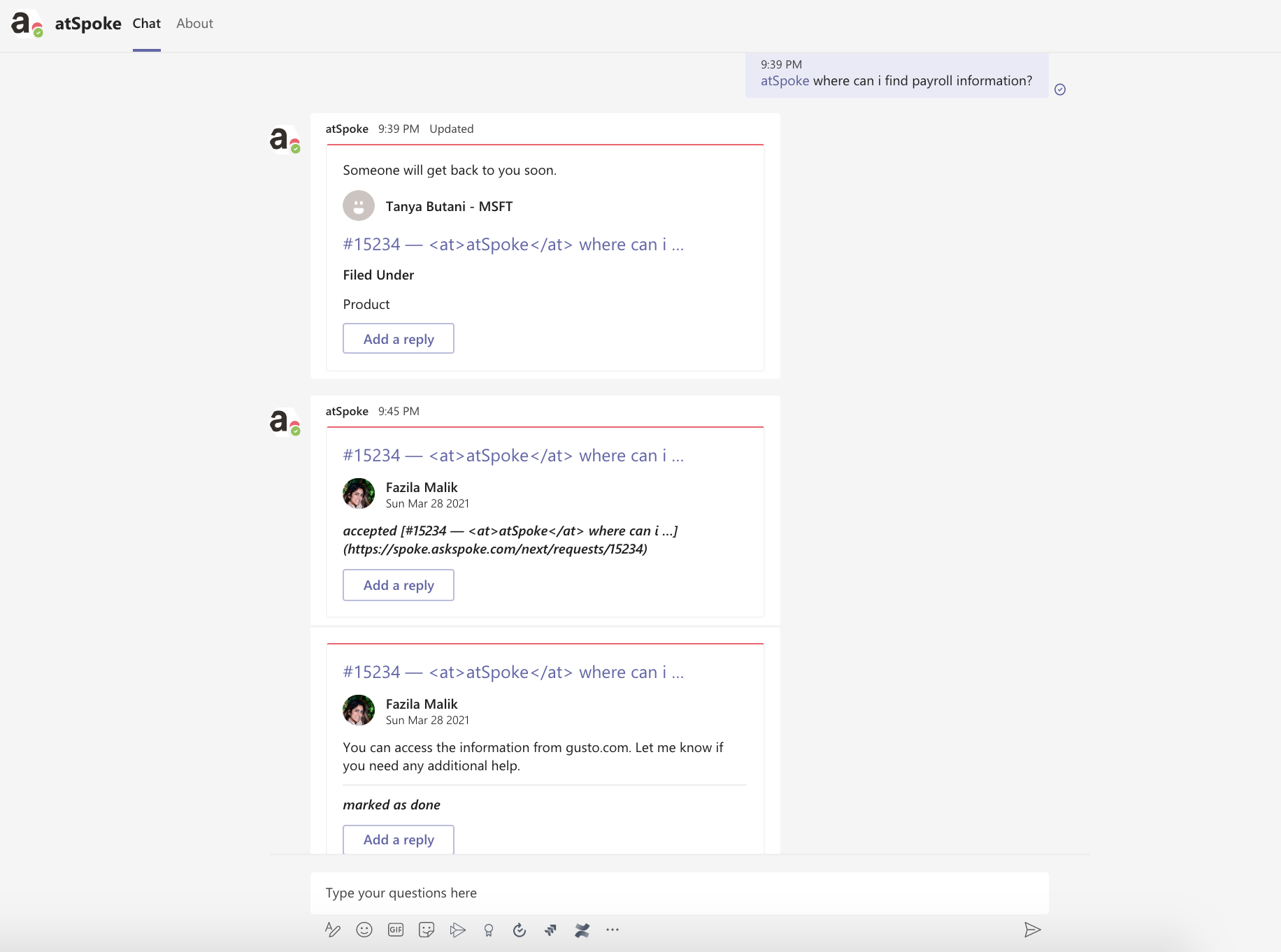 From the chat you can view updates on your request.
You can always click the link at the top of the thread to open the request in the web app. Notice that updates appear in both Teams and the atSpoke web app.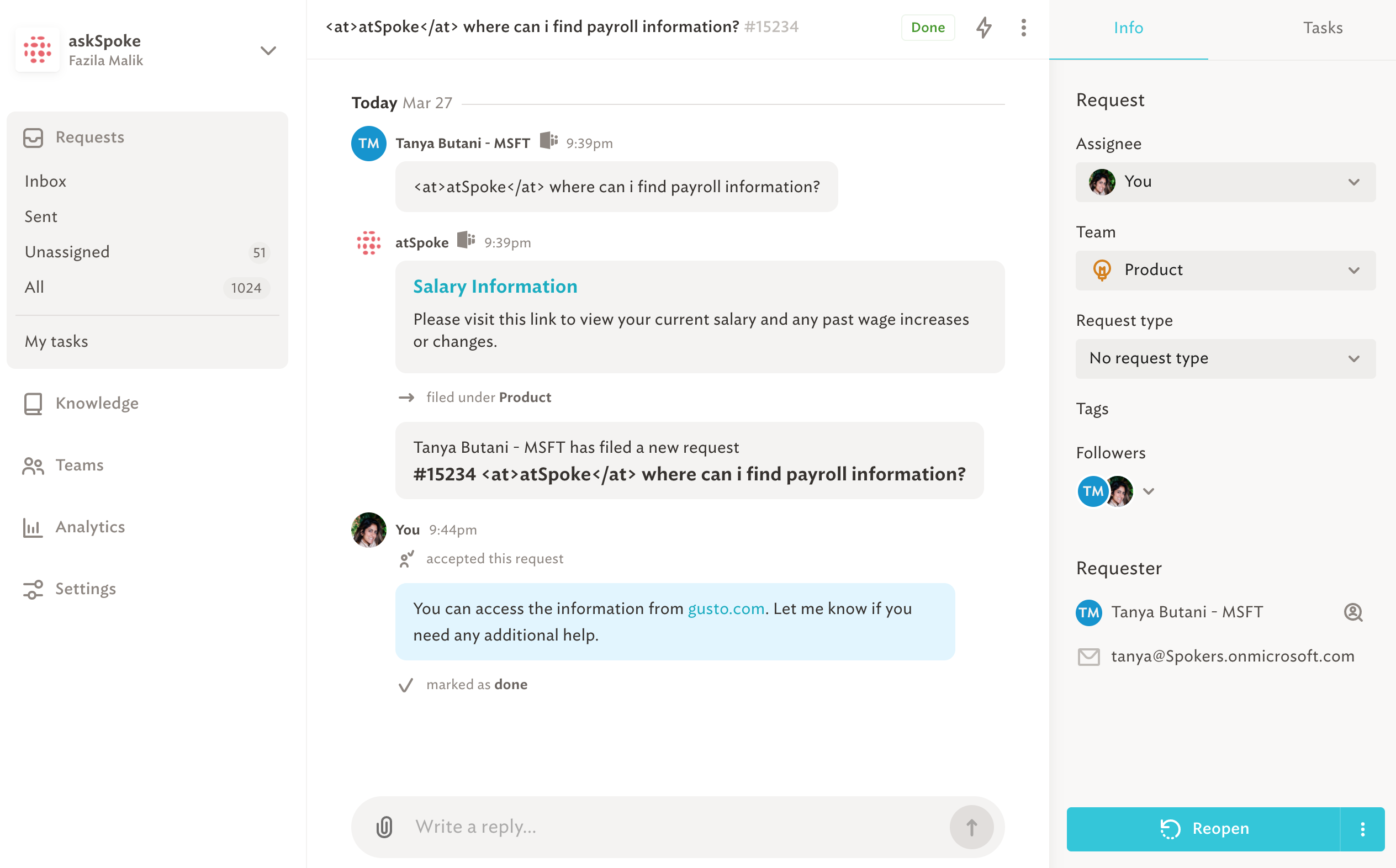 Please note: you will need to navigate to the web app to complete:
Team Triage tasks (assigning, reassigning, changing team, etc)
Respond to requests using knowledge base resources
Create knowledge base resources
Mark the request as done

FAQ

Can I turn off notifications?
Settings can be changed for all requests in the "My Profile" section of your account. More information can be found here.
If your organization heavily uses Slack, it recommended that you leave Slack thread notifications turned on.

---
---