Flag resources for review
Knowledge is dynamic, and consistently changing in today's world. Use atSpoke to make sure your KB is always current!
Below you will find our Best Practices for Knowledge management

Flag items for review:
Encourage your staff to use our 'Flag for review' button in atSpoke. This feature will give you a view into what KB's are falling out of date. For Example, if you change benefits providers, and forget to update the KB resource, end users can let you know, by selecting 'flag item for review' and entering a reason .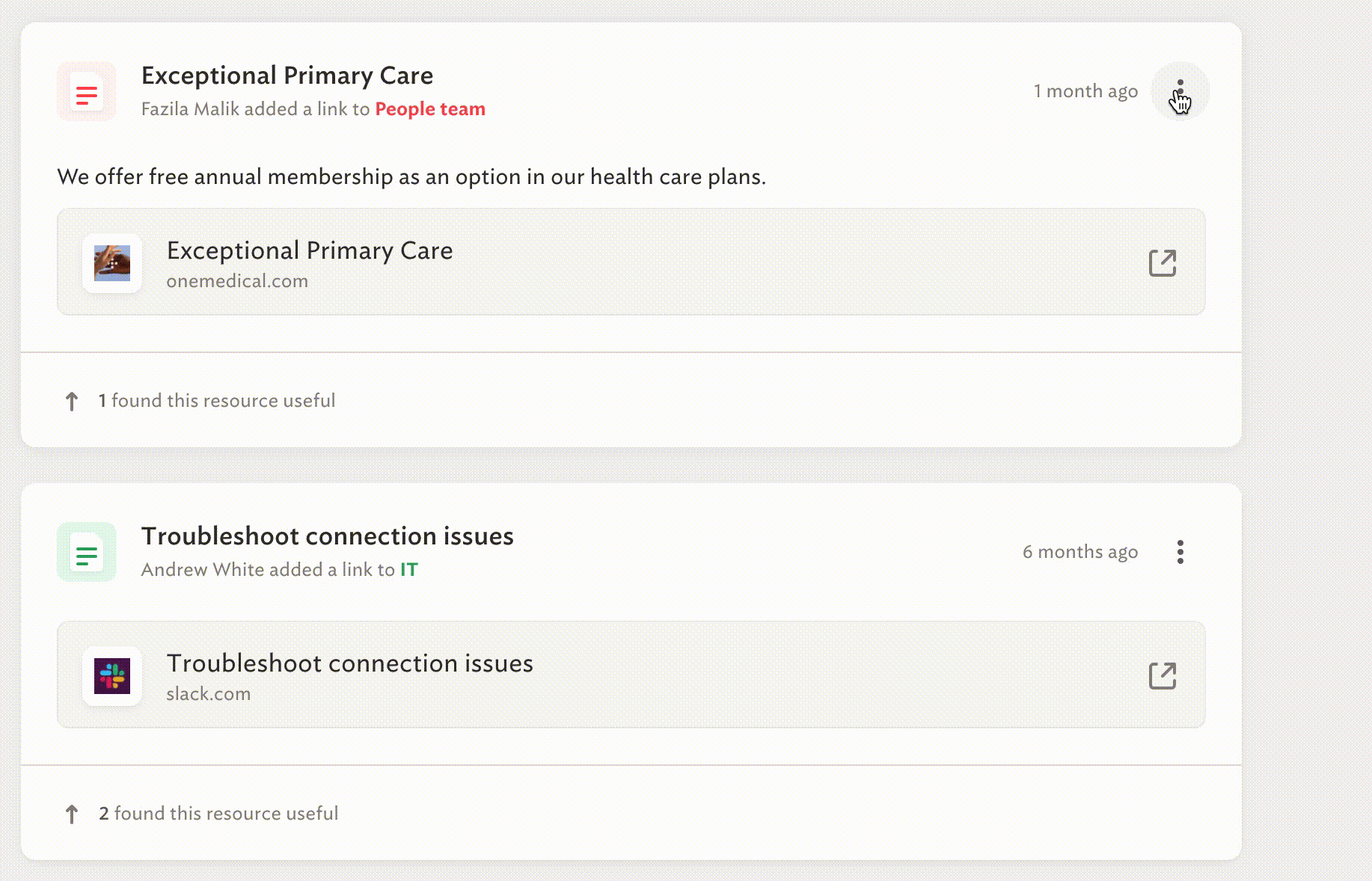 To view all items flagged for review:
Navigate to the knowledge base tab
Select the filter button, a dropdown menu will appear.
Select Status, another menu will appear, select Flagged.

When users flag a resource as needing review, it goes through two stages.
If one user marks the item for review, the resource will show a yellow flag that the item likely needs review.
If a second user marks the same item for review, the resource will show a red flag and the resource will be deprecated. atSpoke will not use this resource again until it has been reviewed and updated.
Use the Review resource button to quickly fix it.


Set review dates:
When creating knowledge resources, make sure to create review dates.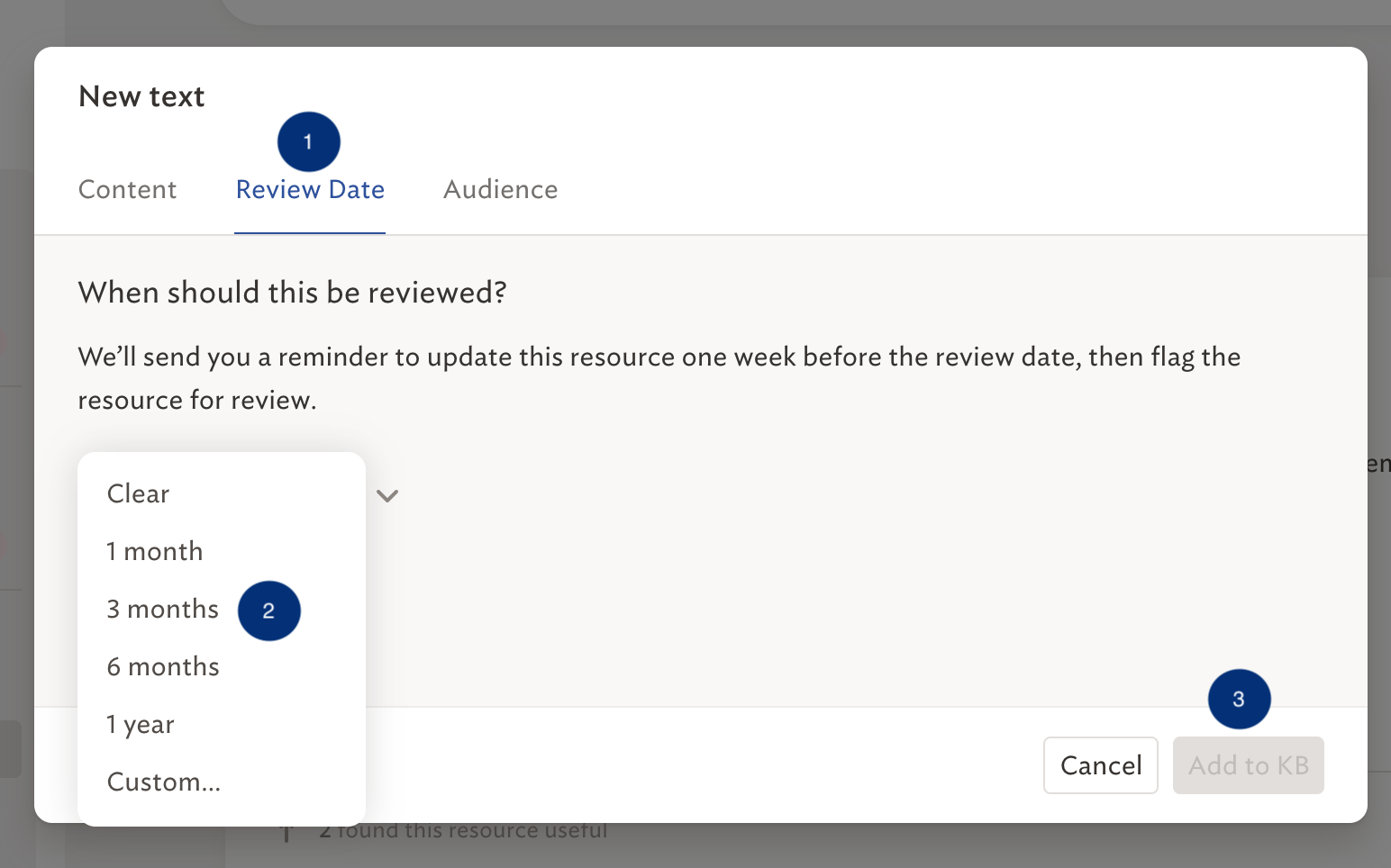 Select the "review date" menu from the top bar
Choose a length of time before this article is up for review
select "Add to KB"
One week before the review date, atSpoke will email the author of the resource, stating that it's time for review. Once the review date has passed, the knowledge resource will be marked as needing review.

---
---