SCIM integration with Gsuite
Once you've enabled SAML for your organization, your next step is to set up automatic user provisioning. This allows you to authorize, create, modify, and delete users from the Gsuite admin panel.
Log into atSpoke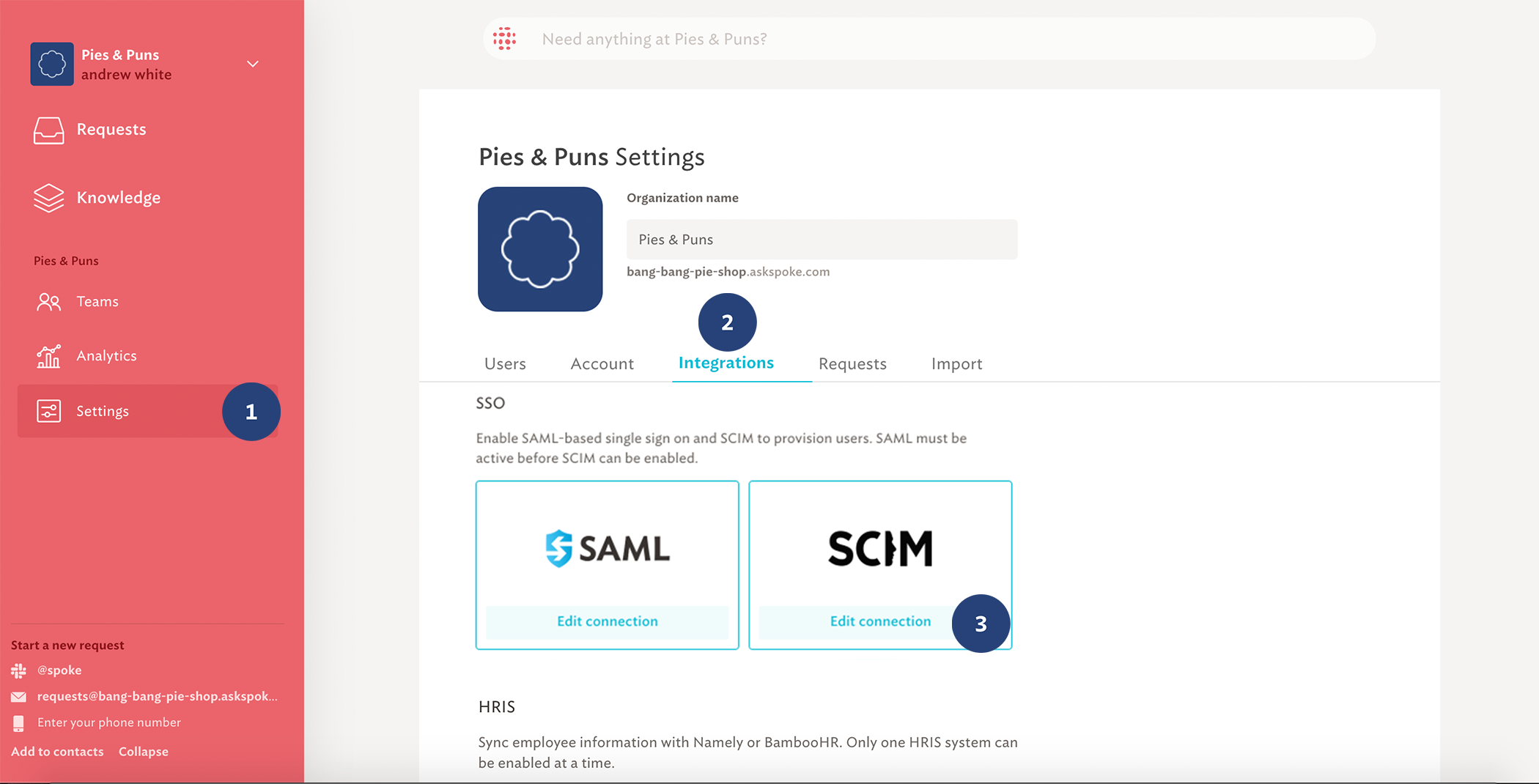 Navigate to Settings.
Click the Integrations Tab tab.
On the SCIM card choose Edit Connection

In the resulting modal click Enable SCIM

Generate the API Token and save a copy to the clipboard
Log into Gsuite admin console
Make sure you are logged in as an administrator to complete this portion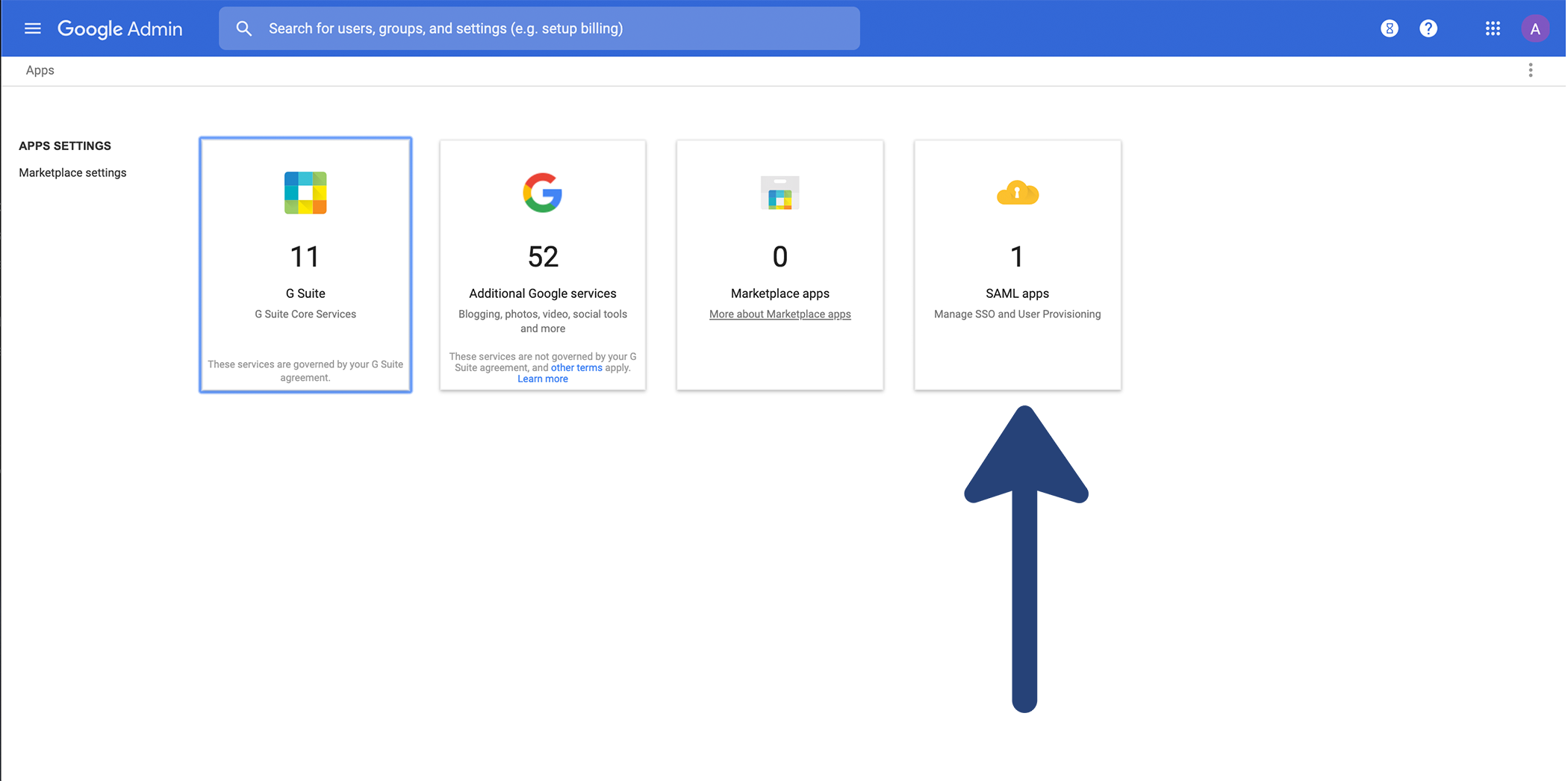 From the Admin console Home page, go to Apps > SAML Apps. to open the atSpoke application.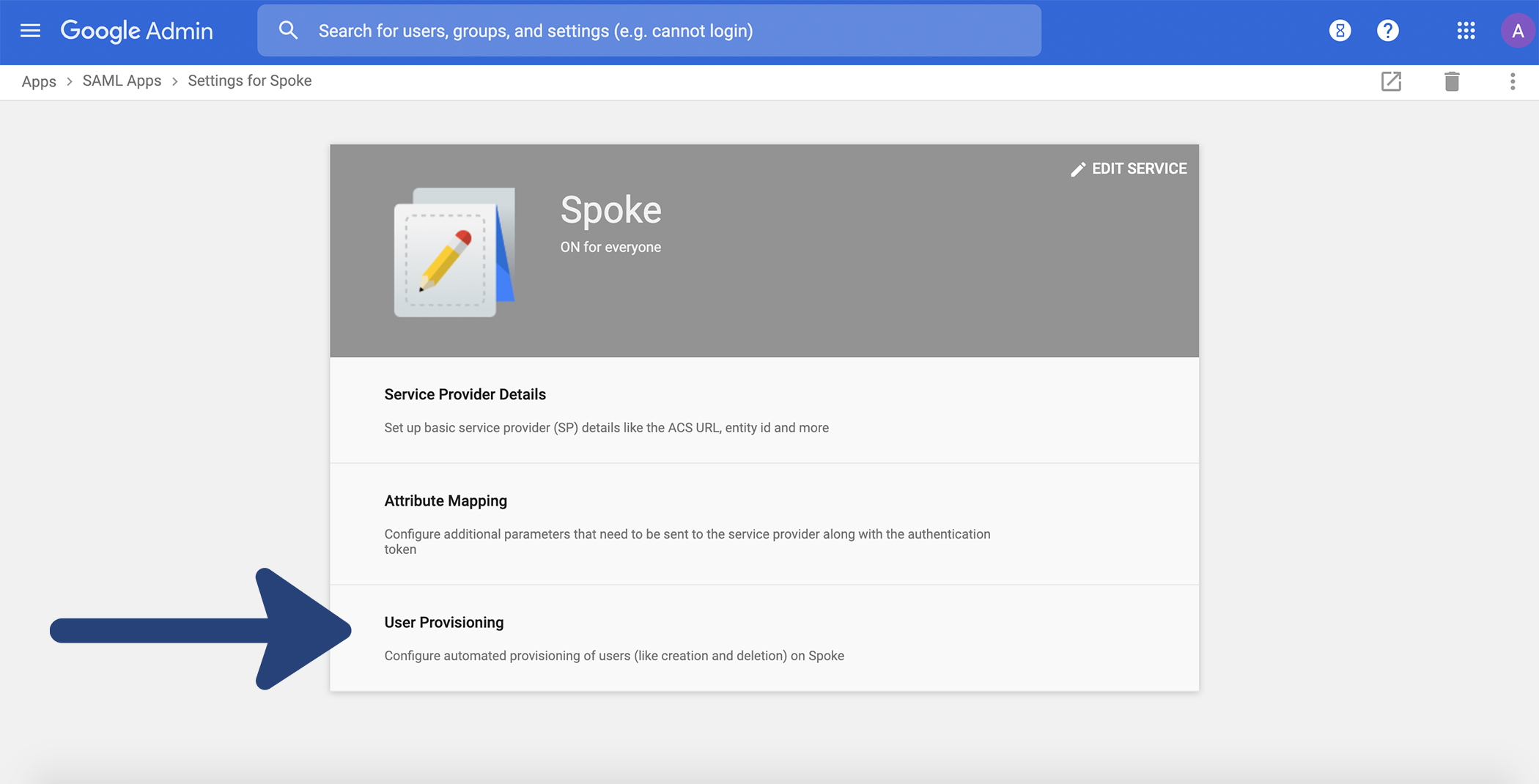 Select the User provisioning section.In this section, click Set up user provisioning.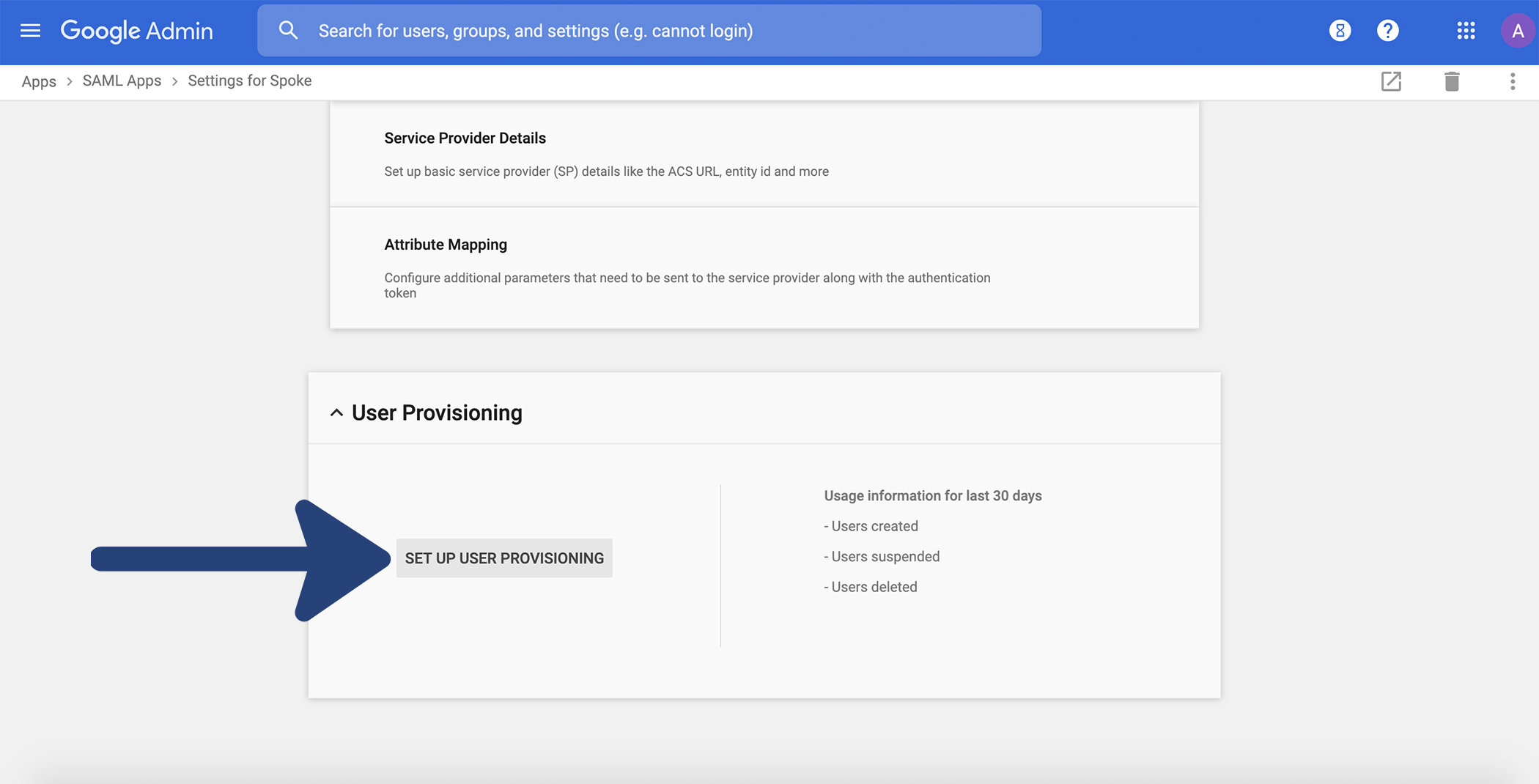 In the text field within the Authorize dialog box, paste the API token you created in atSpoke. Click Next.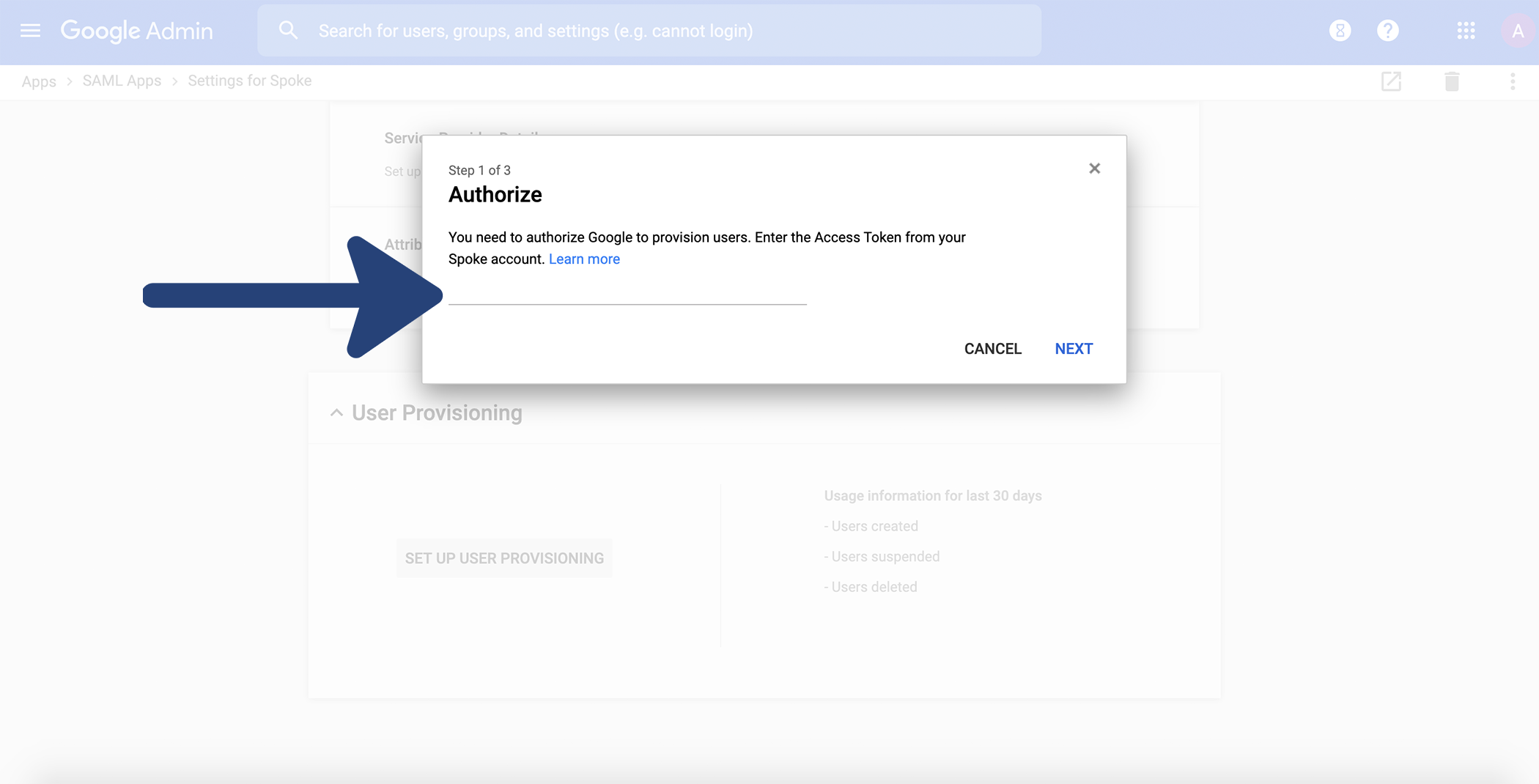 In the Map attributes dialog box: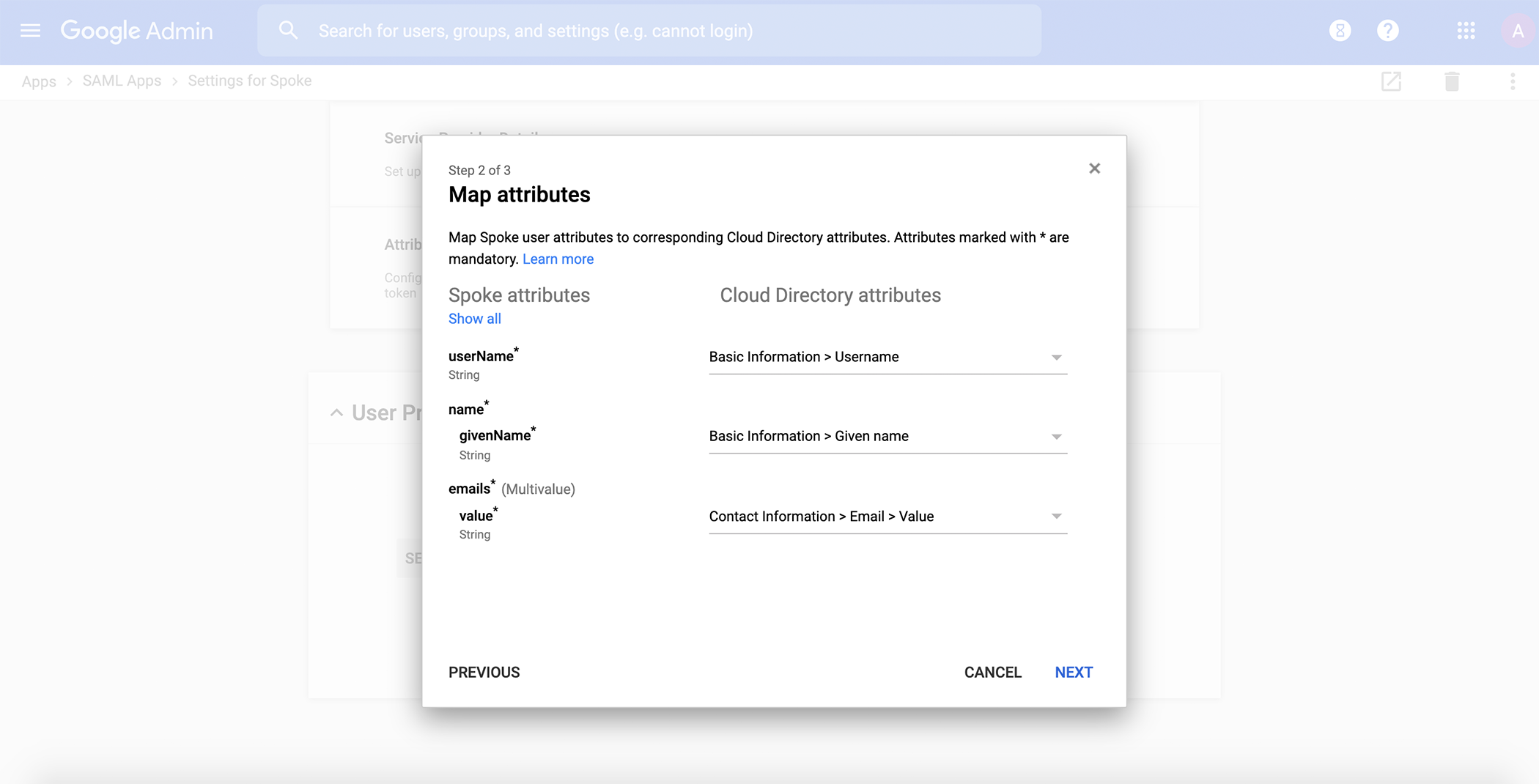 Next to the selected cloud directory attribute, click 

 to map to the corresponding atSpoke attribute. 
Attributes marked with (*) are required. Click Next when you have mapped all the attributes.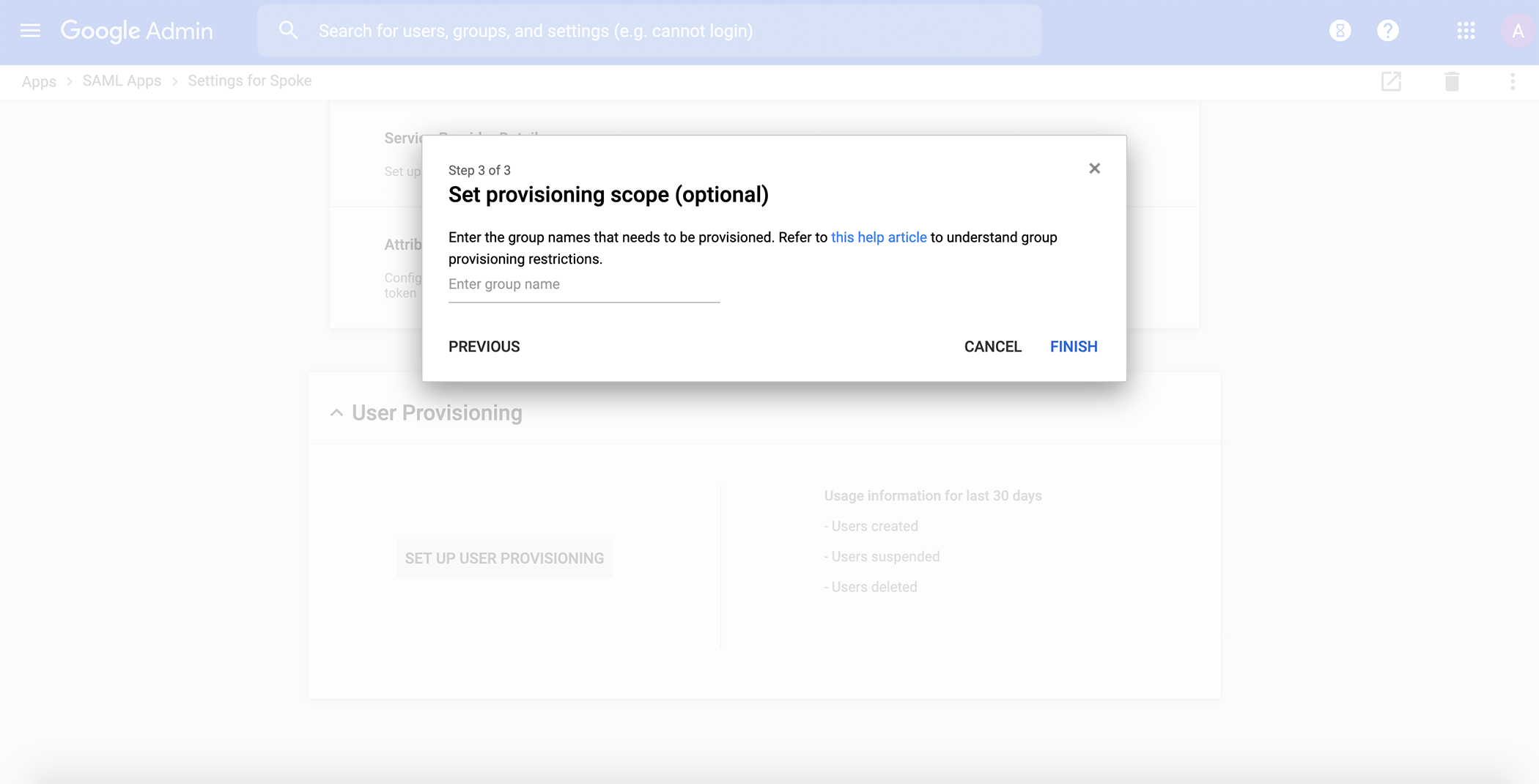 (Optional) In the Set provisioning scope dialog box, add a group to restrict provisioning to members of groups you define:
Click the underscore and start entering your group name.A list of available groups appears. Selecting one adds it and opens another underscore to use to add another.If necessary, add more groups and choose a scope. 
To remove any group you added, click  next to it.
Once you're done, click Finish.
Review the information in the Provisioning summary dialog box, then click OK.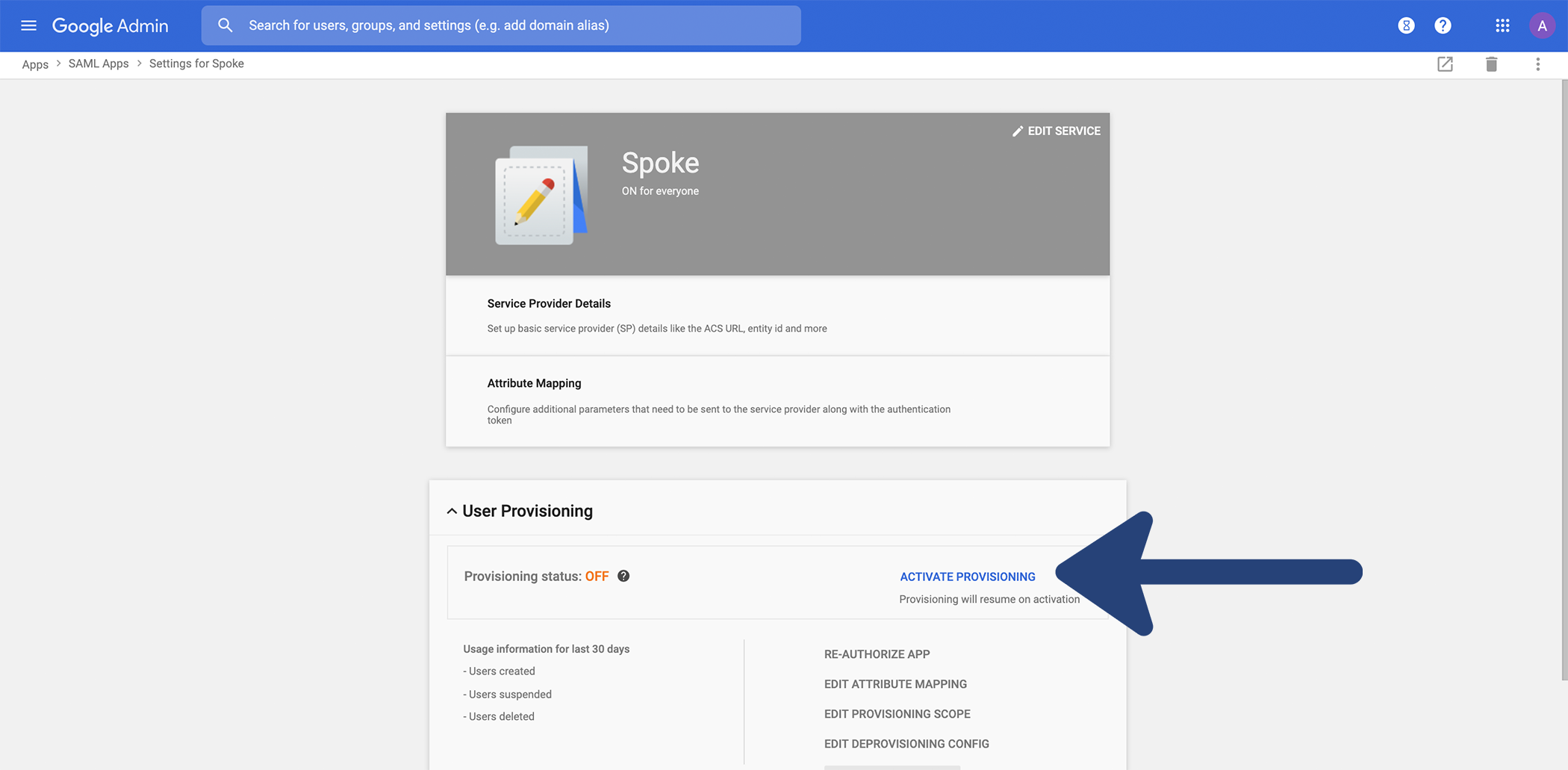 Click the Activate Provisioning button: 
Set the app to On for everyone or On for some organizations. 
If the app is set to Off, this choice is grayed out.
Reload the page, then click Activate provisioning. ​
In the confirmation dialog box, click Activate.
SCIM can be used to update the following attributes
Display name
Job title
Email
Joined teams
Manager name
Manager email
Employee Type
Location
Department
Start Date
---
---