Workday manual CSV import
It's always easier to give the right answer when you have context on who you're helping. atSpoke allows you to manually import user attributes using a CSV from your HRIS.

Exporting from Workday
Begin by creating a custom report using the Workday report writer. We currently support the following fields
Display name
Job title
Email
Manager name
Manager email
Location
Department
Start Date
atSpoke uses auto detection to map the fields from your CSV to the fields supported in atSpoke. Several Report Data Sources (RDS) in Workday contain these supported fields. You will also have the option to map the fields manually once you've selected your CSV.
Review and download your export, then edit the spreadsheet by removing any fields you don't want imported to atSpoke.

Users tab import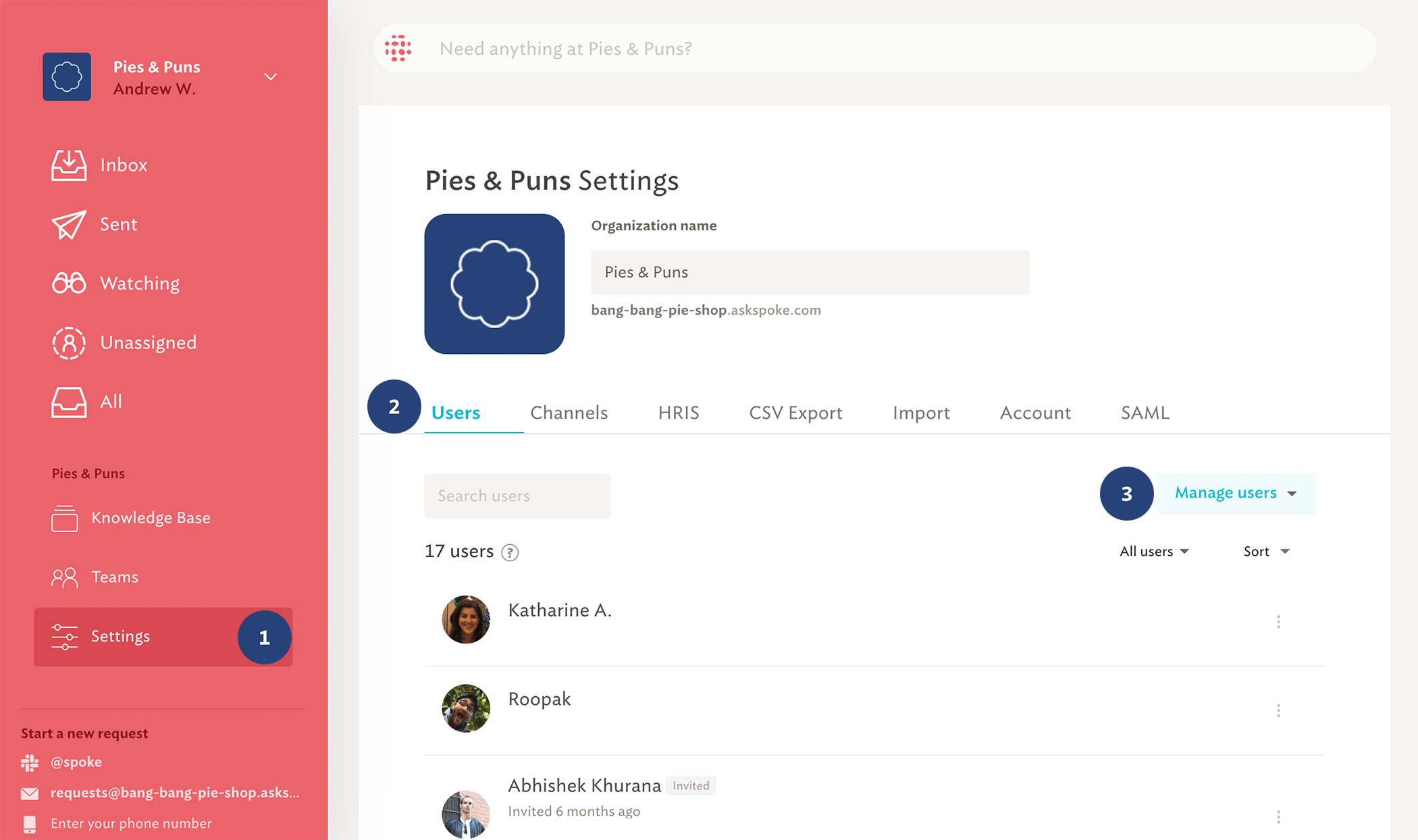 Navigate to "Settings"
Select "Users"
Select "Manage Users"
From the dropdown, choose "Import from CSV"
Importing from the users menu is available to users on all plans.
Drag and drop your CSV file into the modal or click "Upload a CSV file"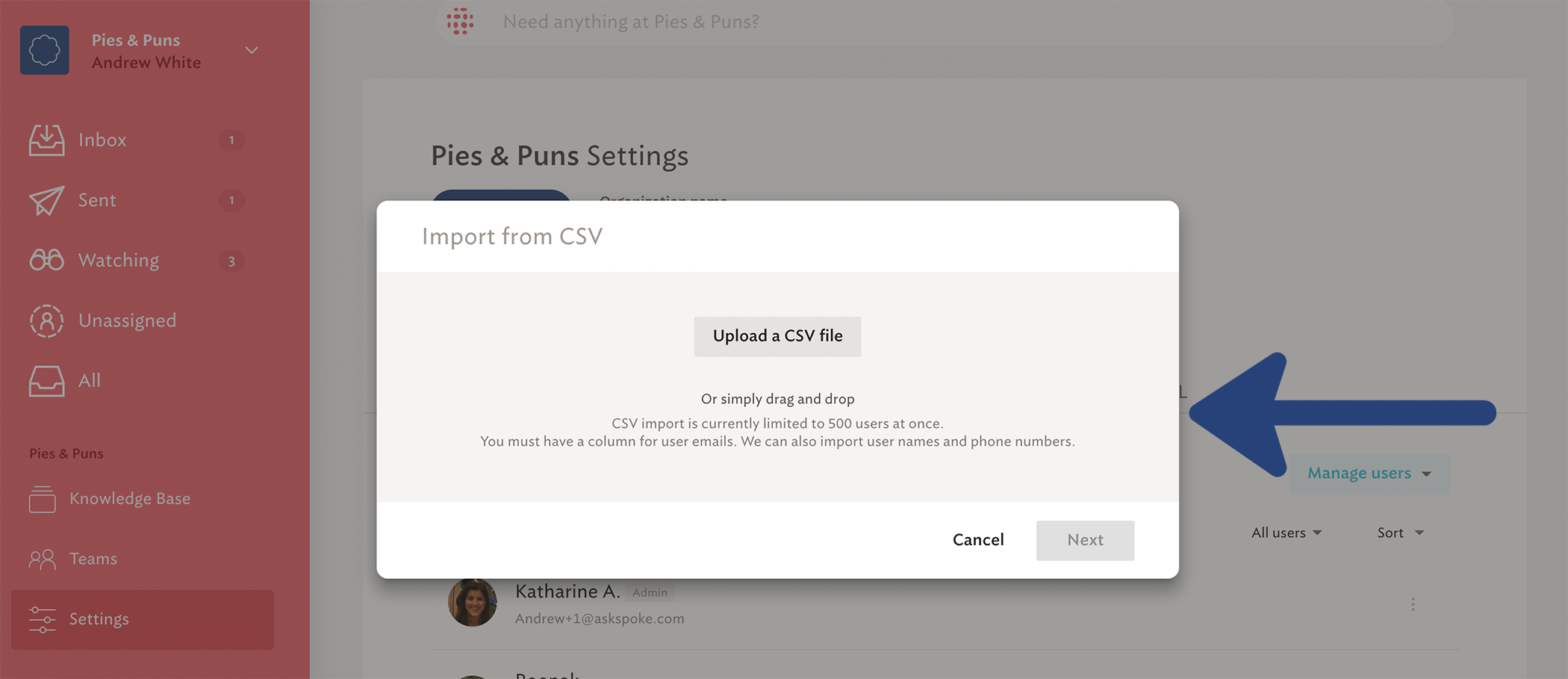 Field mapping
On the next screen, choose the mapping you prefer. In the bottom left, click the box next to "Invite new users" to add users to your atSpoke account while making the import. Then select "Import Users"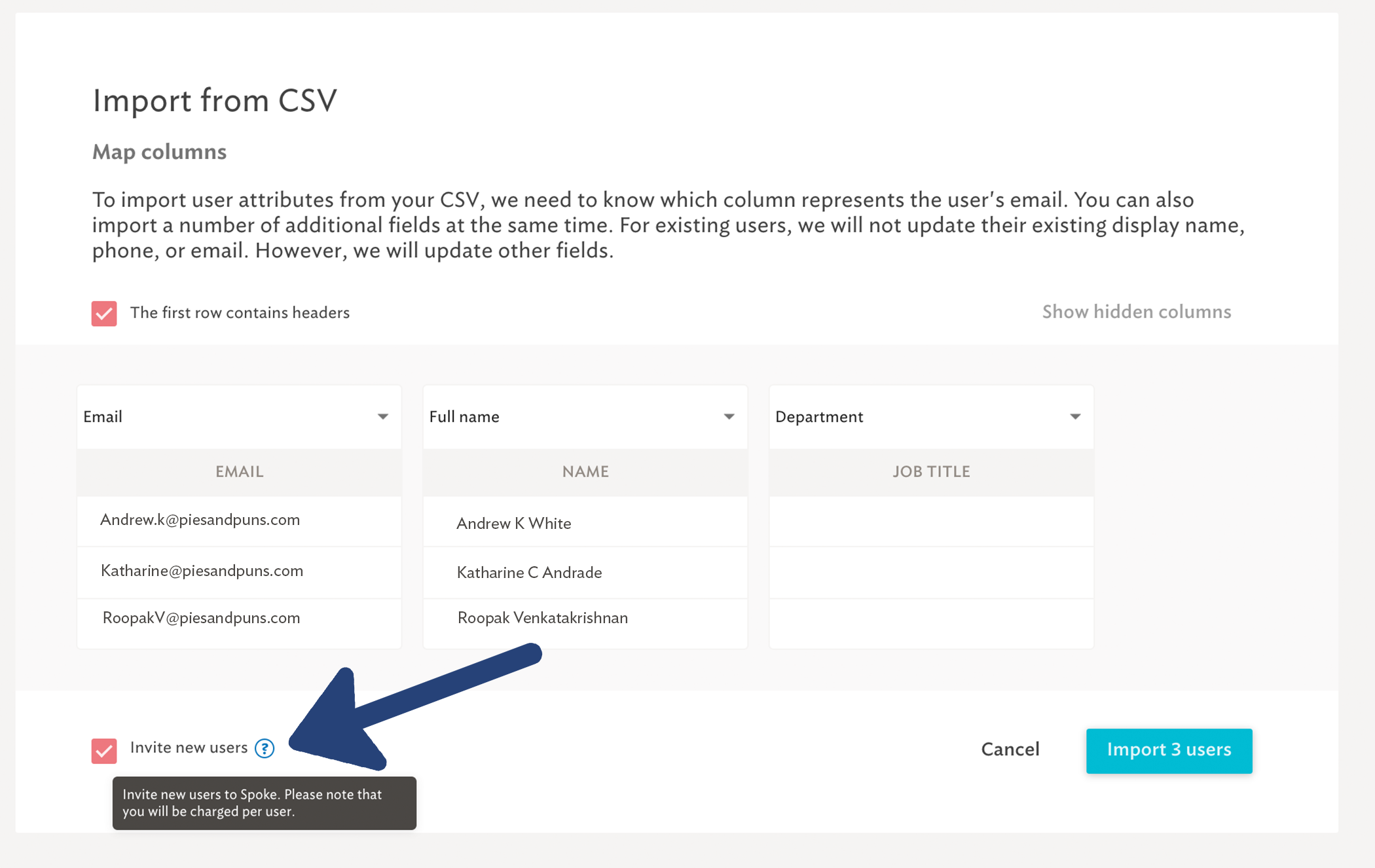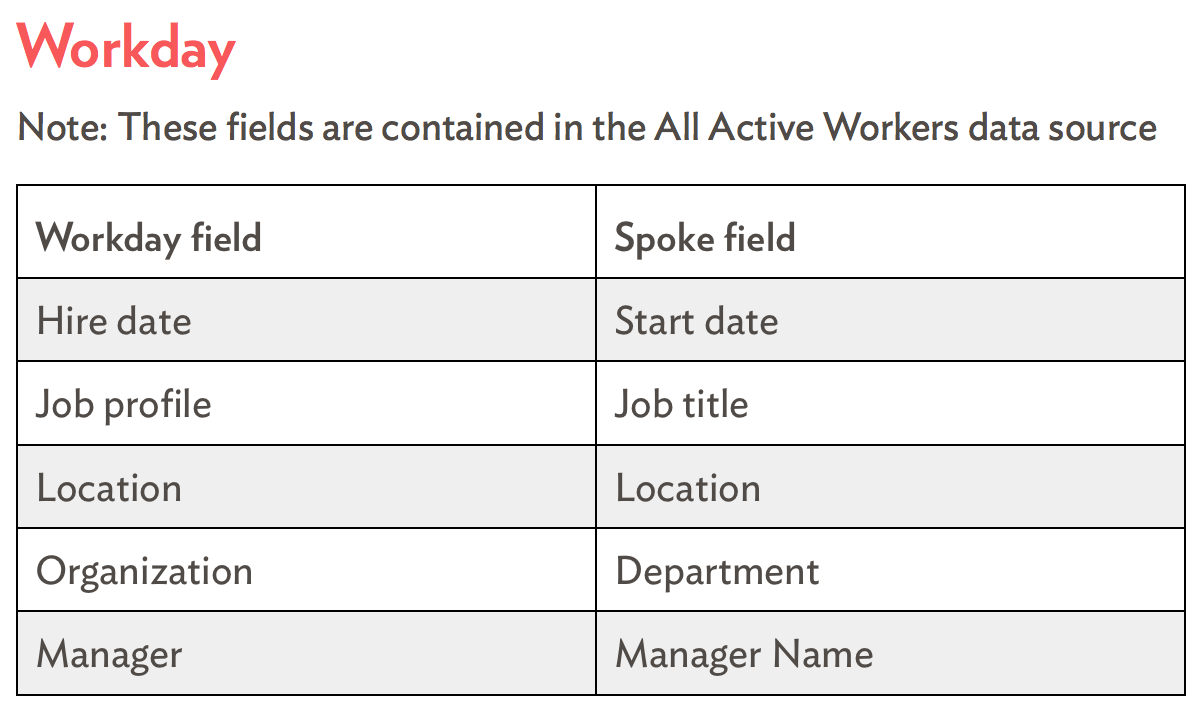 ---
---