Zoom integration
Zoom is a cloud platform for video and audio conferencing and chat. With atSpoke, you can trigger actions in Zoom from within a request or task to help reduce context switching and streamline your workflow.
Access to the Zoom integration is only available to users the Plus Plan
Permissions required for Setup
For more information, visit Zoom help site.

Setup
Navigate to Settings
Choose the Integrations menu
Scroll to the Video Conferencing section and click Connect on the Zoom tile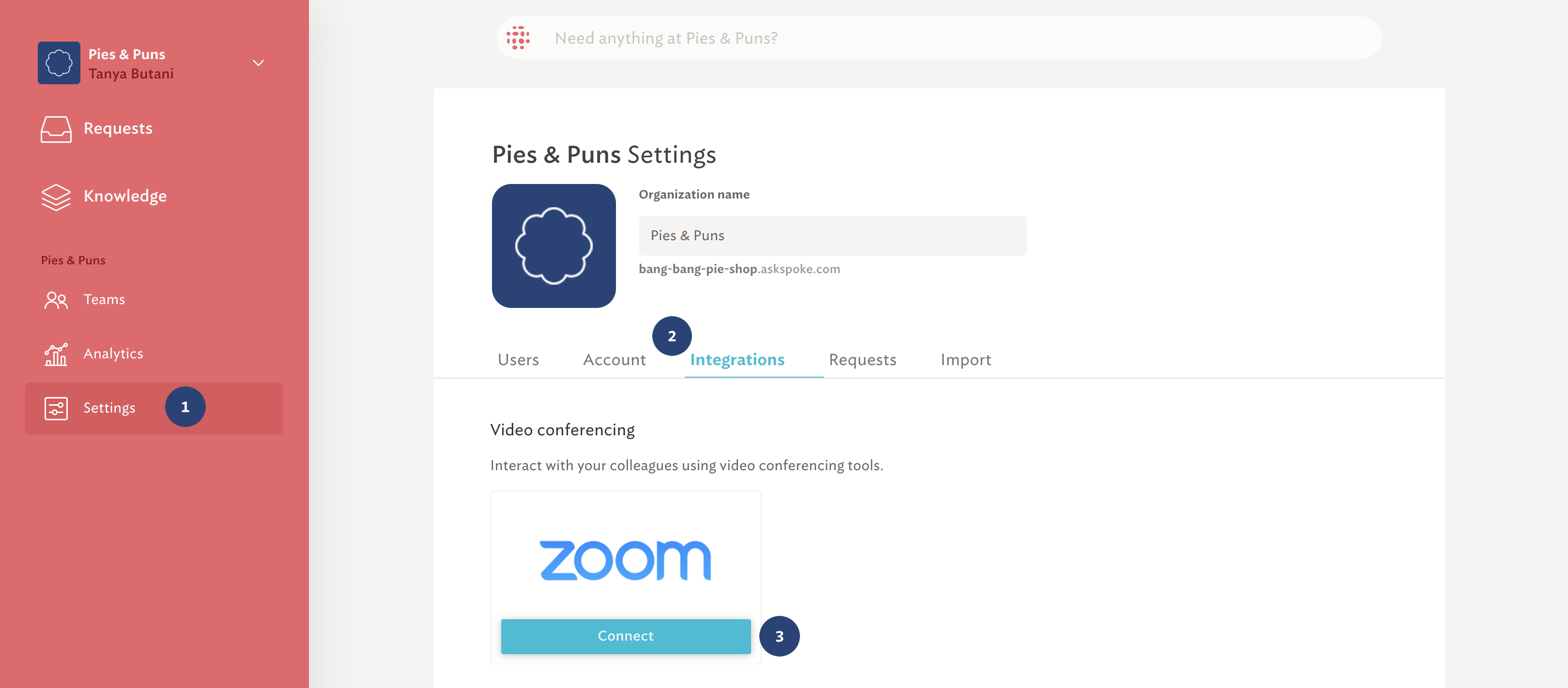 Only Admins can view, enable, configure, edit, and disable Integrations
Connection is established via OAuth. You'll be redirected to Zoom to log in and grant access to atSpoke to make changes
Once authorized, you'll need to select at least one atSpoke team. The teams selected can start Zoom meetings from any request filed under this team.
Once enabled, Admins can either disable or edit the connection to add or remove atSpoke teams directly from the Integrations tab under Settings. 
Creating a task in atSpoke
Begin by opening the request you'd like to start a Zoom meeting from:
Choose the Bolt icon in the upper right
Select Zoom
Click Start meeting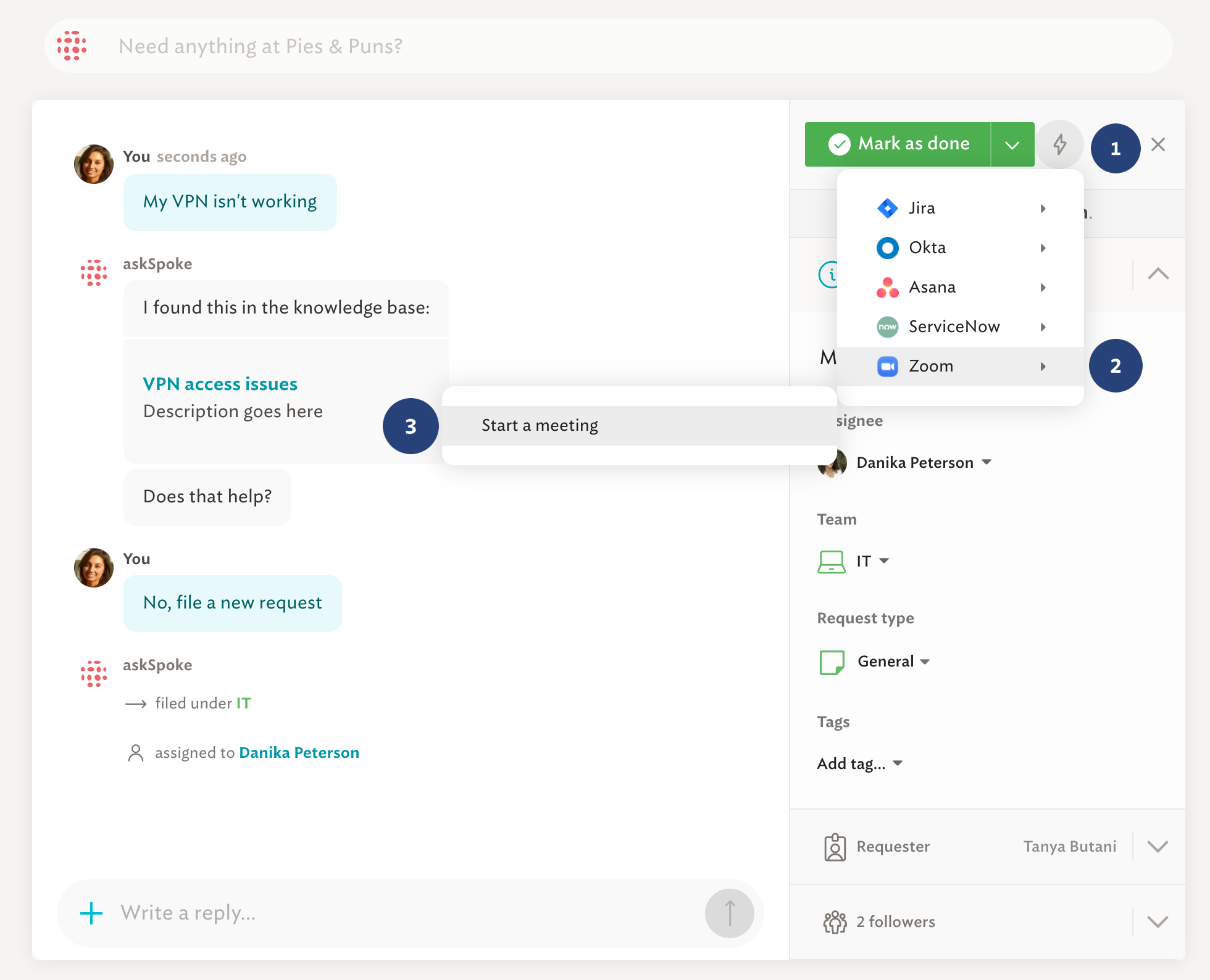 The Requester field will be pre-populated with requester's email address
The Meeting Topic field will be pre-populated with the request's subject line
Click Start to get and begin the Zoom meeting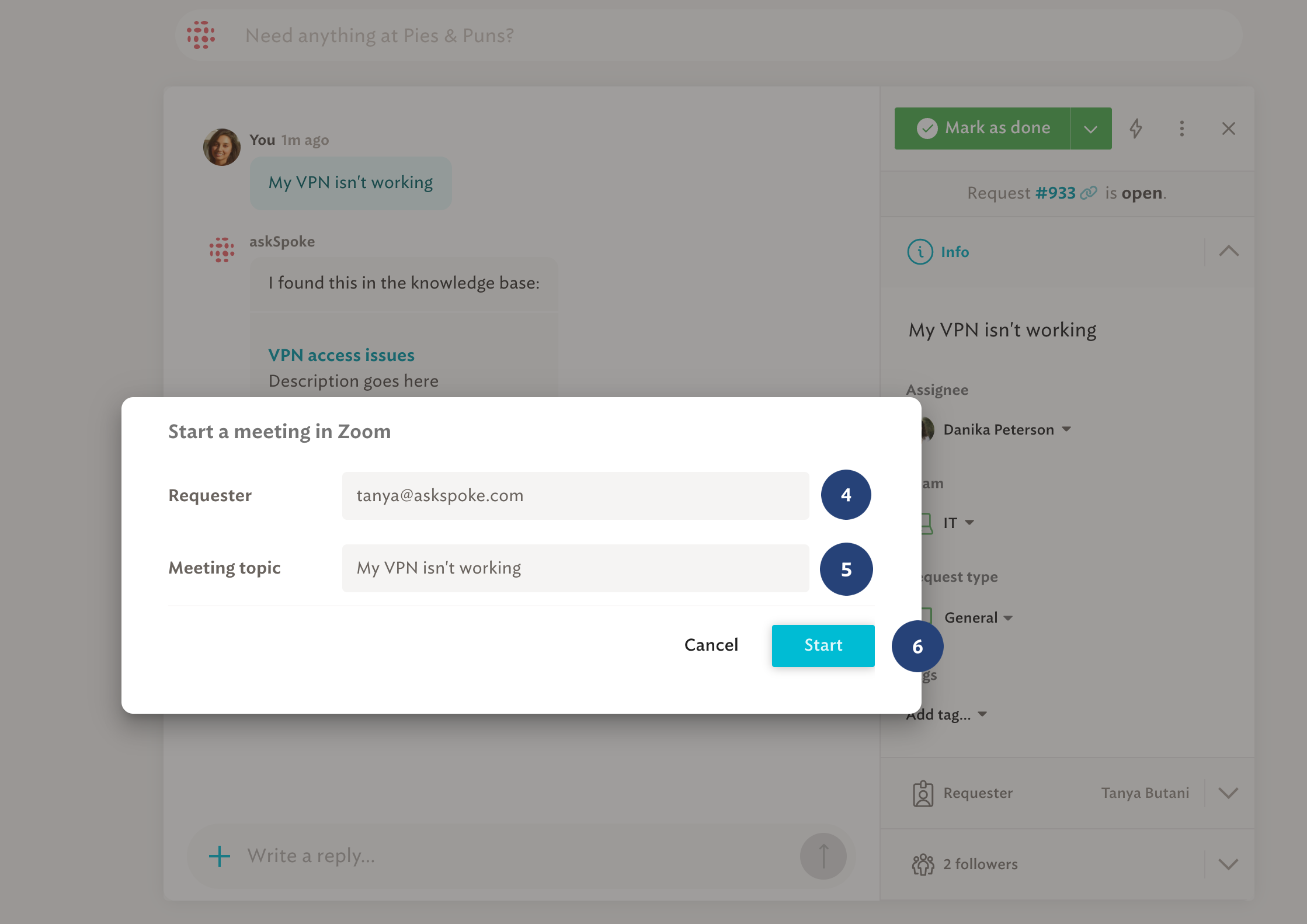 You will see the Zoom meeting which you created at the bottom of the request. Click on the link to launch the meeting in Zoom.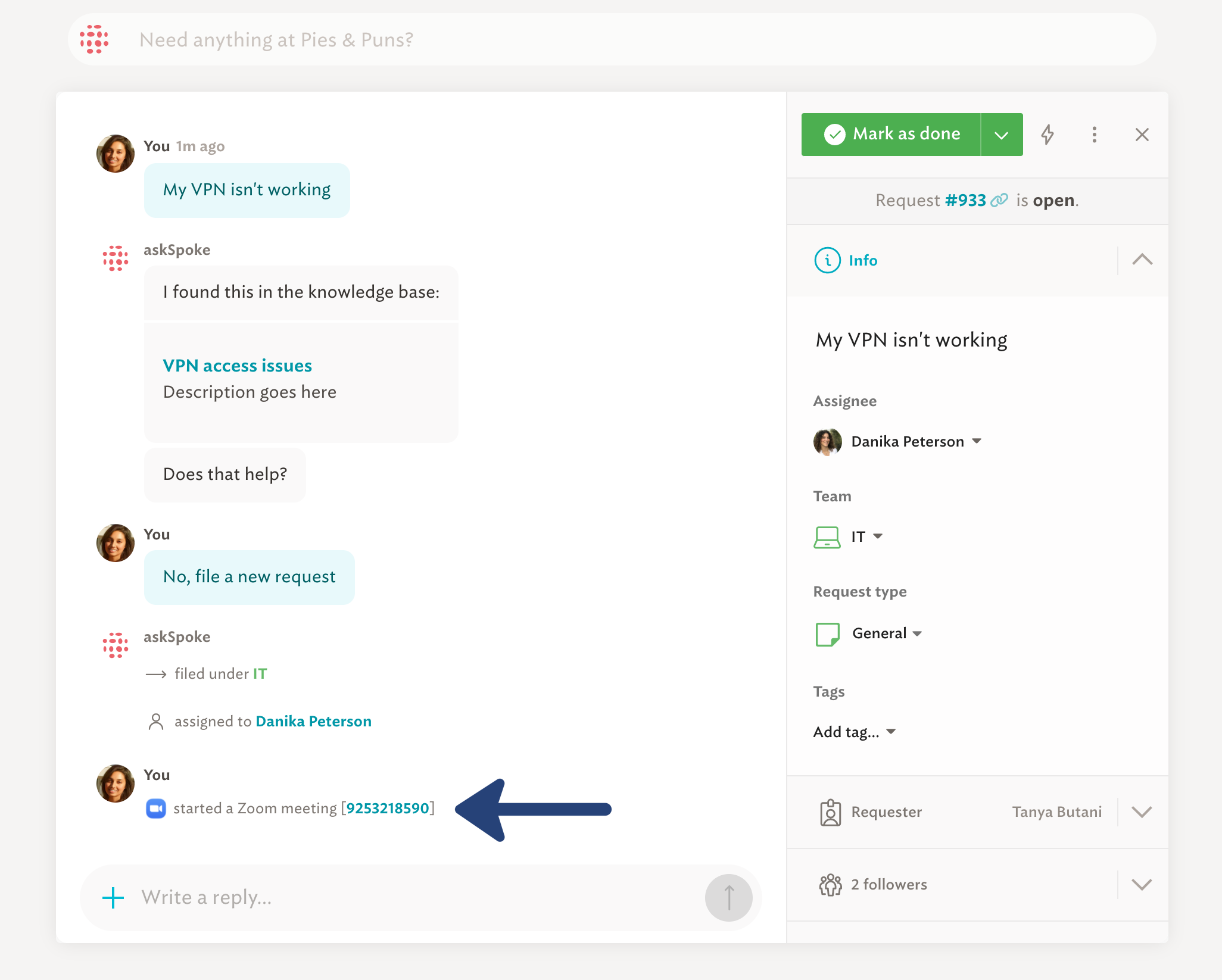 Uninstalling the atSpoke Add-on
Login to your Zoom Account and navigate to the Zoom App Marketplace
Click Manage > Installed Apps or search for the atSpoke app
Click the atSpoke app
Click Uninstall
To remove the Zoom integration in atSpoke navigate to Settings > Find the Zoom Integration > click Edit Connection > then click Disable
---
---