Search and Filters
Search
In addition to filtering requests, the filters button also reveals a search bar. Use this field to search the requests. This search indexes the request title, and words in the request.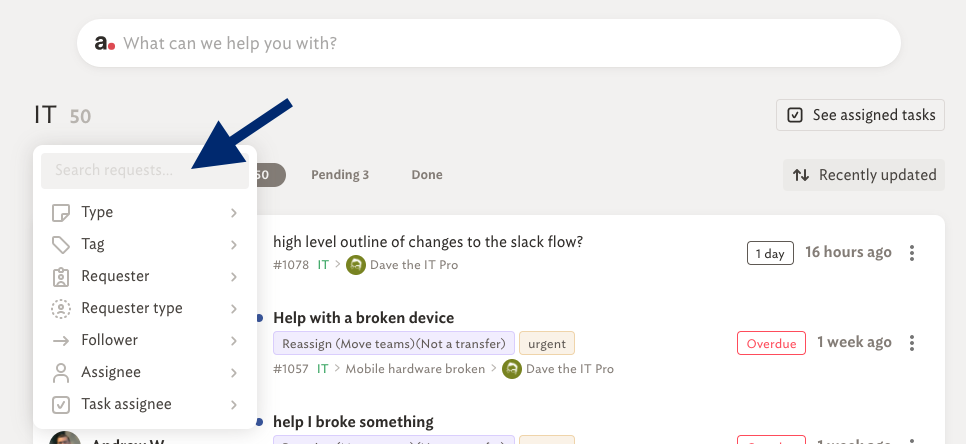 Request filters
When receiving a high volume of requests, you may need to filter to find what you need. Choose to view requests by status, or click the filter button to reveal new filters

All - All request statuses
Open - Only view open requests
Pending - Only view requests marked as pending
Done - Only view requests marked as done.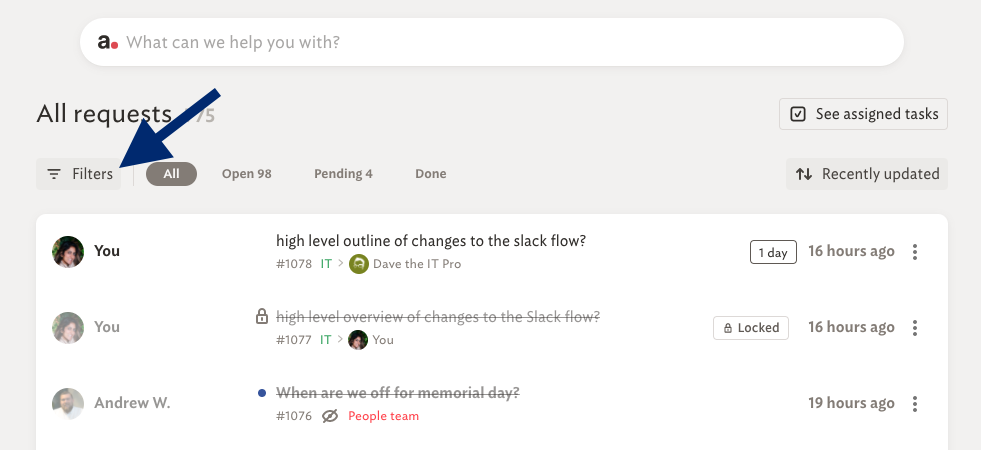 To filter requests based on other attributes, choose the Filters button and select the filters you'd like to apply.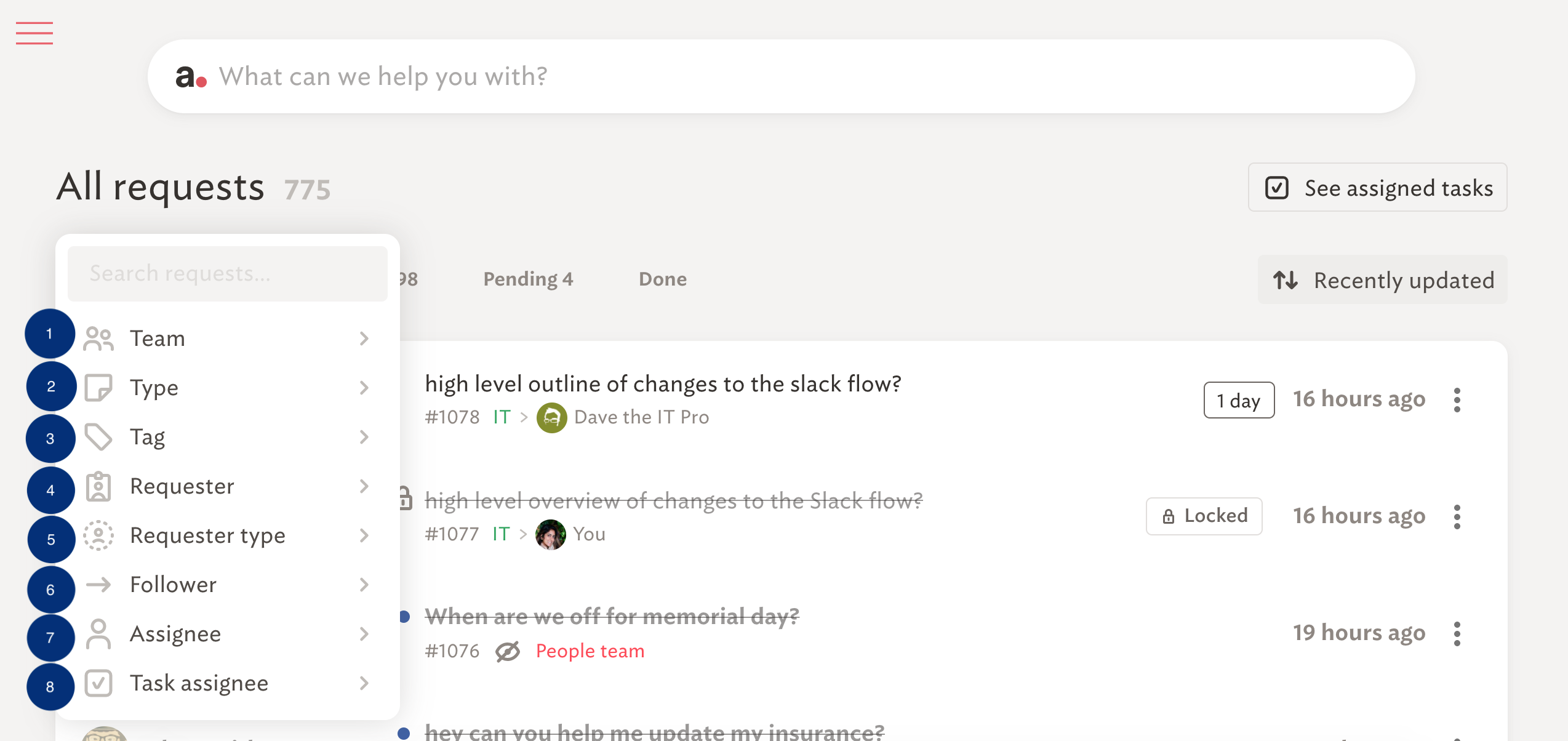 Team - choose to view only requests assigned to your team.
Type - Choose to view requests of a specific request type
Tag - Choose to view specific tags such as VIP or Urgent
Requester - Choose to view requests created by a specific user
Requester type - Choose the type of requester, Removed, External, or Blocked
Follower - Choose a specific user or users to view only the requests they are following
Assignee - Only view requests assigned to a specific expert
Task Assignee - View requests with Tasks assigned to a specific team member.

Custom filter views
Once you have selected the filters to get the view you'd like, you can choose "Save new list" and name the view to be used again.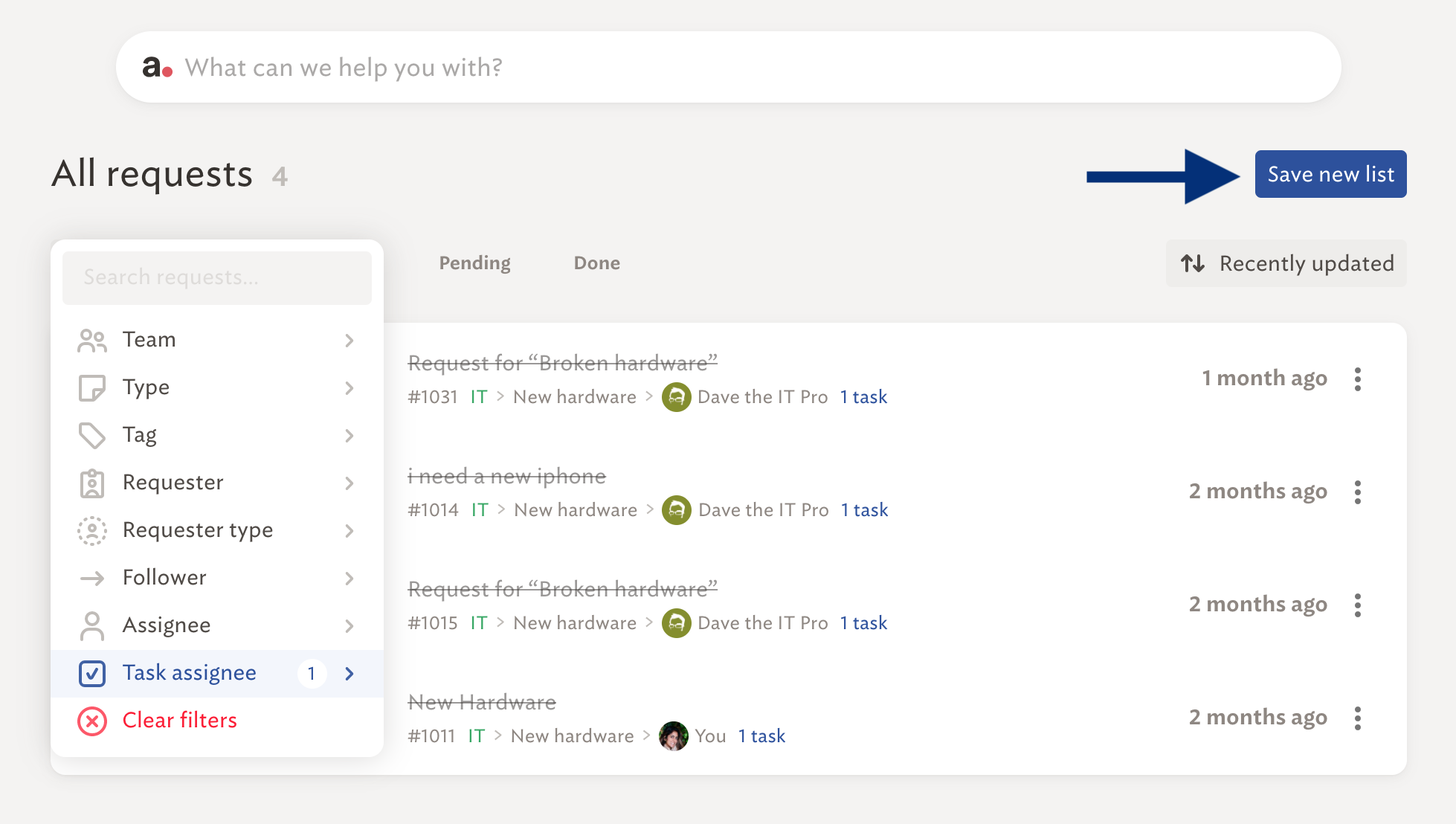 Once you have saved a view, it can be accessed beneath the team folder in the left navigation. Notice "My Tasks" which has been saved to show any task that is assigned to me.

---
---