Azure Active Directory integration
Azure Active Directory (Azure AD) is Microsoft's identity and access management solution. With atSpoke you can now trigger actions in Azure AD from within an atSpoke request.
Access to the Azure AD integration is available on the Team, Business, and Enterprise plans.
Setup:
Navigate to Settings
Choose the Integrations menu
Scroll to Access & Device management section
On the Google Workspace tile, click Connect
Connection is established by signing into your Microsoft account.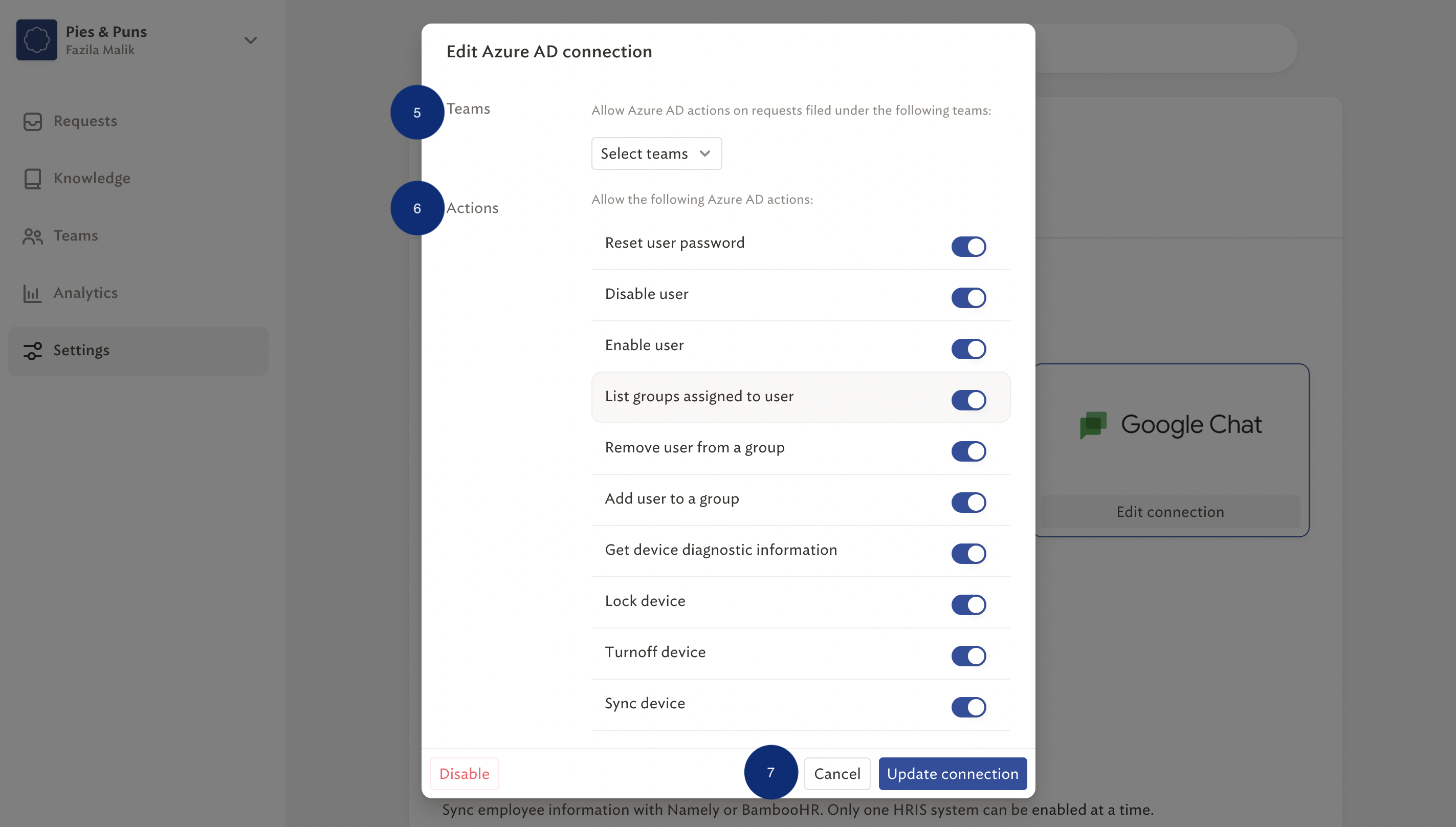 Once authorized, you can select which atSpoke teams to allow Azure AD actions on requests.
Select which Azure AD actions to allow
Select Update Connection. Once enabled, Admins can either disable or edit the connection to add or remove atSpoke teams or edit actions directly from the Integrations tab under Settings. 
Only Admins can view, enable, configure, edit, and disable Integrations
Creating an action task in atSpoke
To trigger actions in Azure AD, click on the Bolt icon in the request sidebar, then choose Azure AD.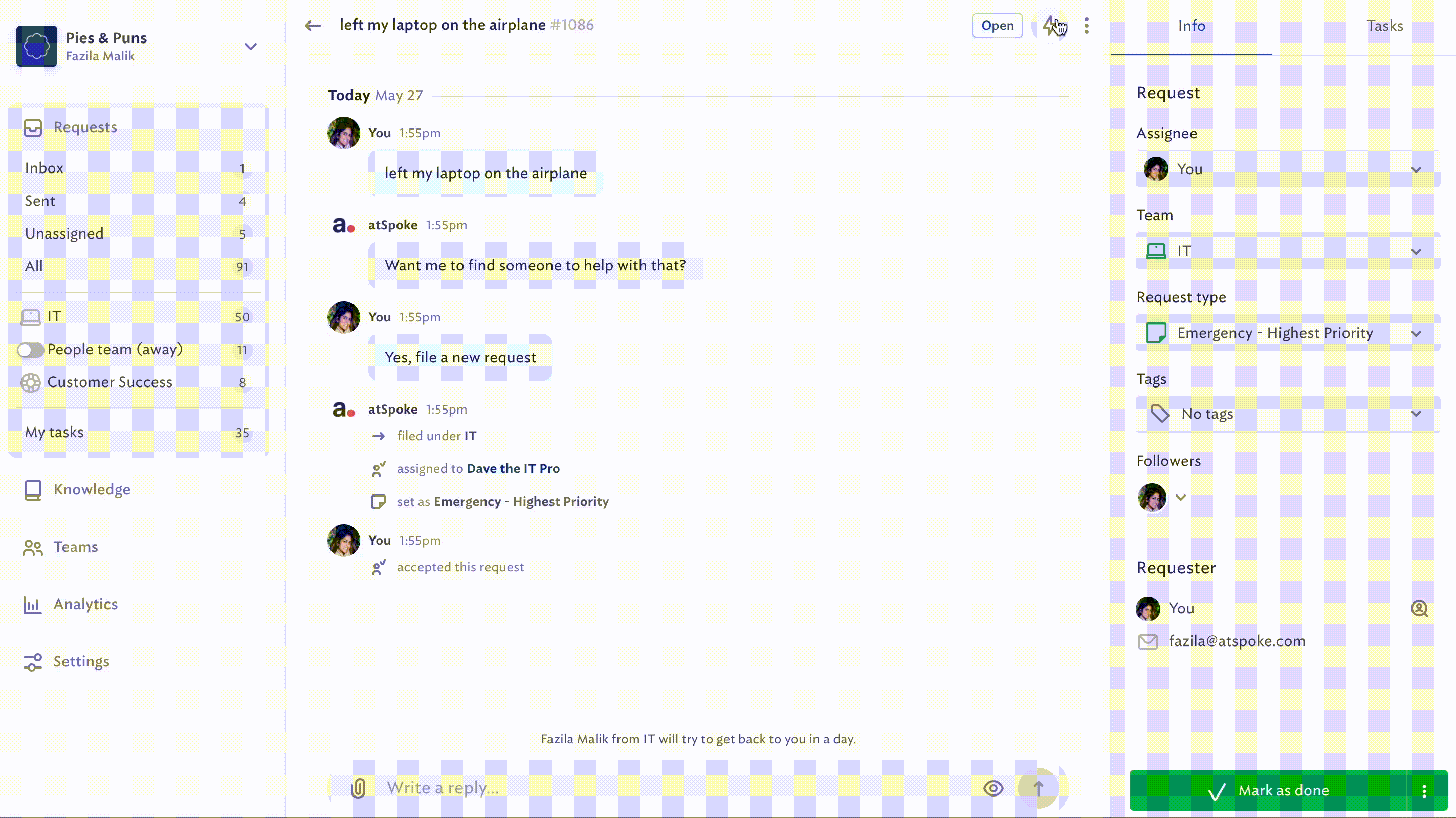 Any admin or team member who can view a request will be able to trigger an action in Azure AD off of the request. The Requester will not be able to trigger Azure AD actions or view the actions menu on the atSpoke requests.
Once an Azure AD action is triggered on an atSpoke request, a message update will be added to the request panel.
Example
Here's an example of using Azure AD actions to disable a user using atSpoke.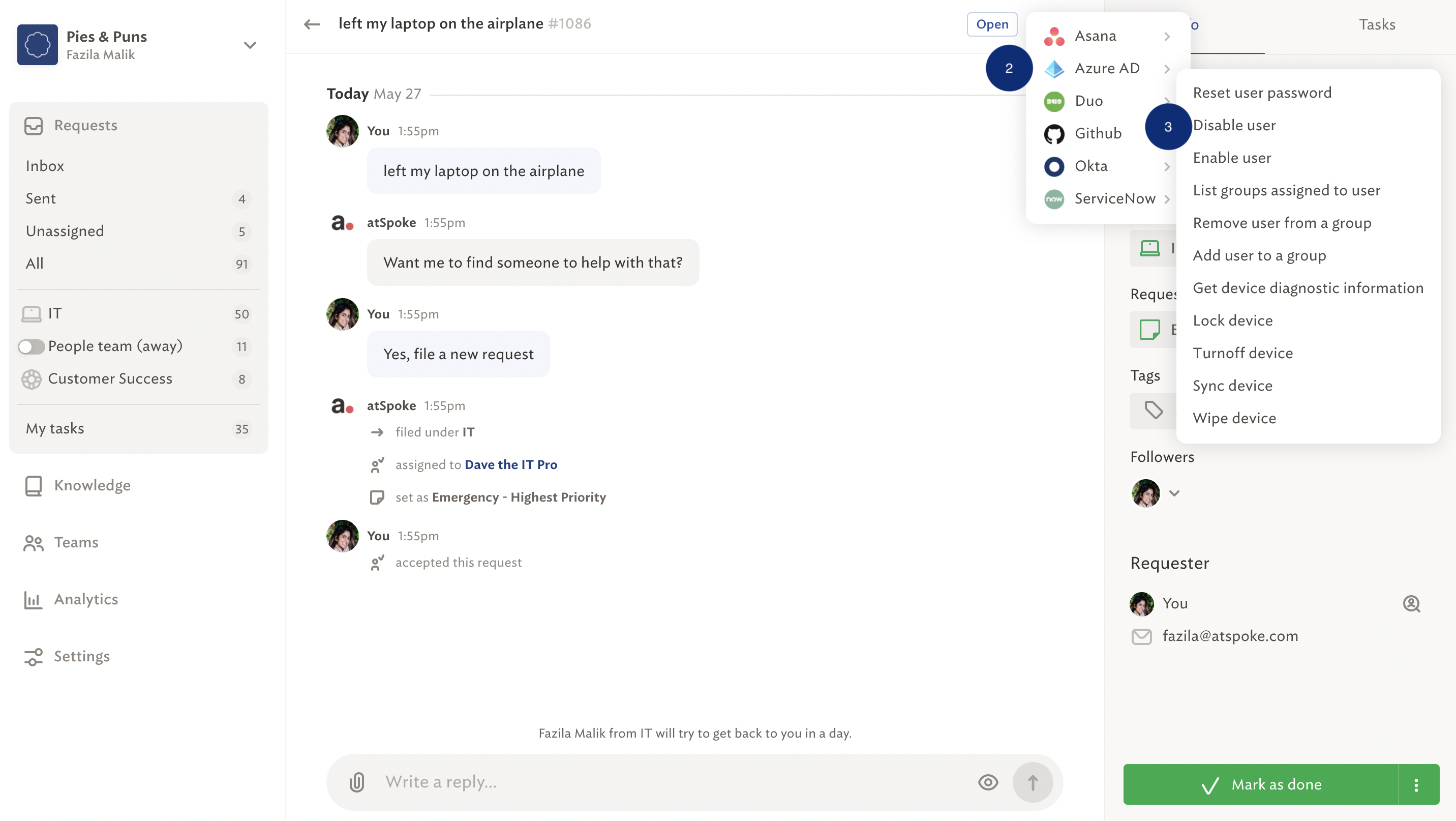 Click the Bolt Icon in the top right of the request
Choose Azure AD
Click Disable user
Confirm the email address
Select Disable
A message will be displayed on the atSpoke request confirming the user was disabled.
---
---