Import from CSV
Inviting all your employees has never been easier! Simply upload a .csv file of all your team member's emails to give them access to atSpoke.

Before you begin:
Only admin users will be able to import users via .CSV
atSpoke supports up to 500 users per import. Have more people? Contact us at

 

support@askspoke.com.

Steps to import users from .CSV:

Navigate to Settings
Select Users
Click Manage Users

 

and choose Import CSV
Upload this CSV template with your preferred fields completed
Display name
Job title
Email
Manager name
Manager email
Location
Department
Start Date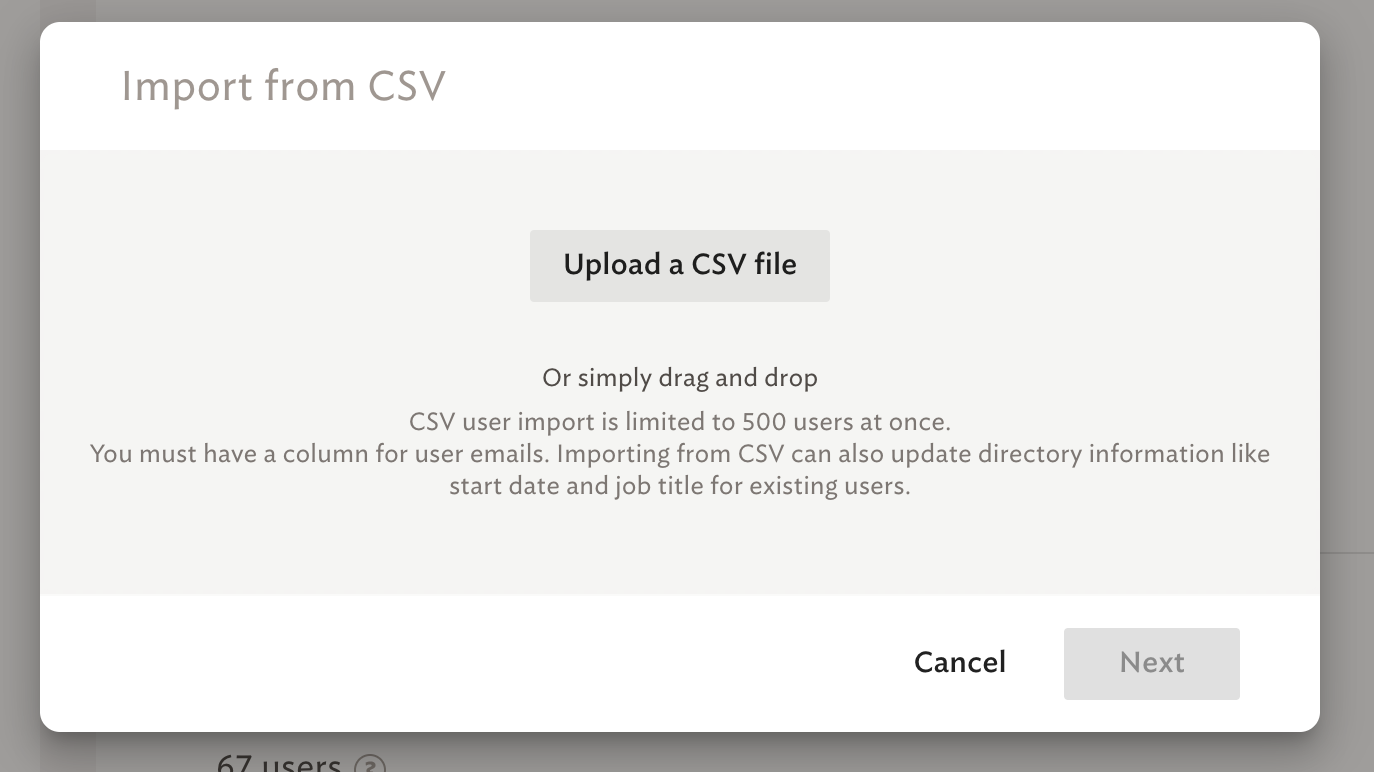 Edit your column mappings or if you're ready, click Import # Users.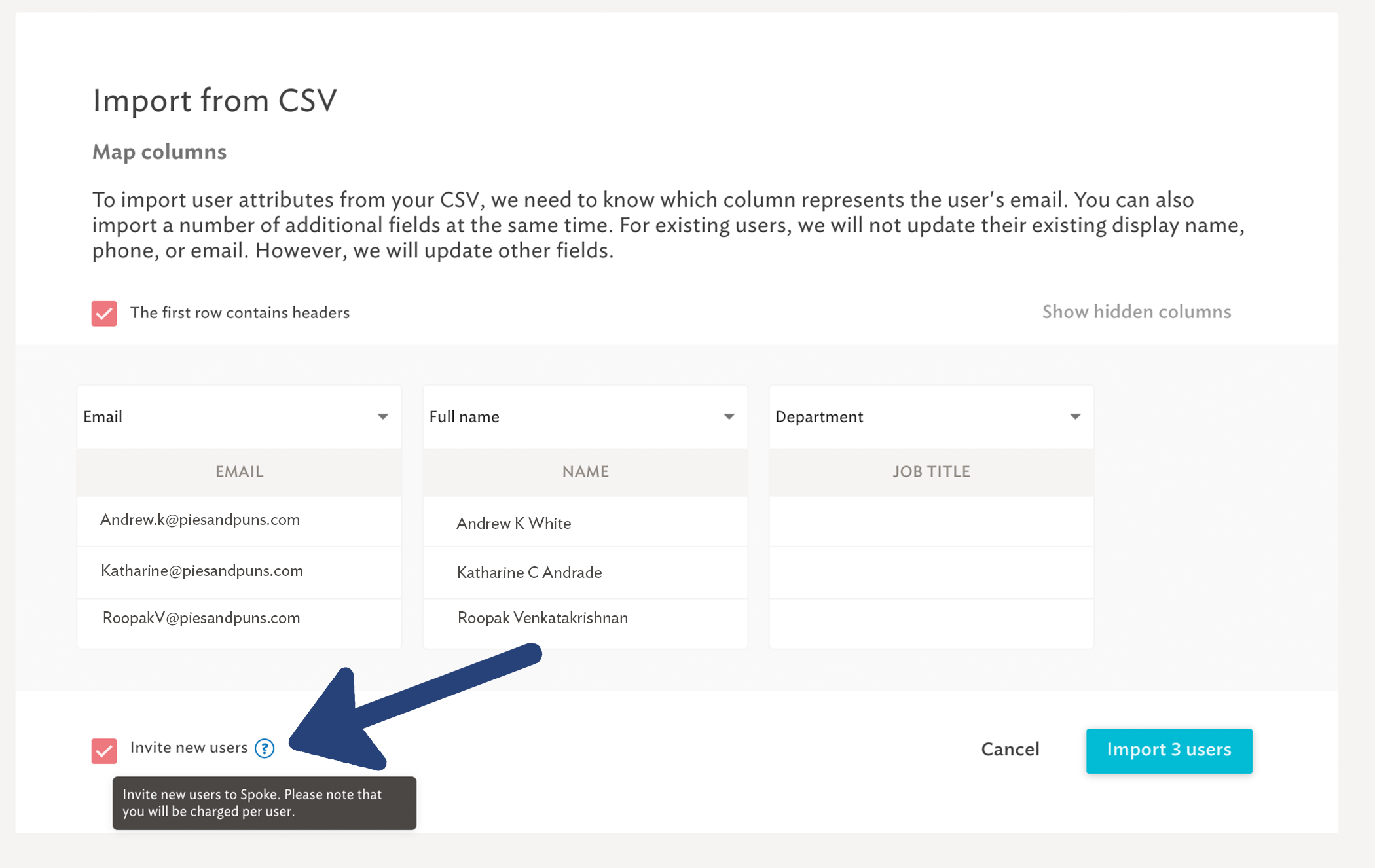 If these are new users, make sure to select the toggle in the bottom left, so they all receive invitations.
Importing can take up to 30 seconds; please do not close the window until it is finished. When you are done, you will be redirected to the users page with a message saying "Successfully imported X new users."

CSV tips
Make sure that row 1 of your CSV is the header row
Make sure that there are no spaces on either side of the email.
Use

 

hide this column

 

to not include a field found in your .csv file

CSV troubleshooting
Check that you do not have any blank rows
Incorrect email formatting will be highlighted in red and will not be imported. 
---
---