Hardware replacement & repair with request types
Repairing and replacing devices can be a pain. Create a request form to gather all the information you need, allowing you to solve requests more efficiently. Cut down on back and forth with users, and solve requests with the first touch!
A user requests a new iphone in the web app. Because there is a request type for "New hardware" atSpoke applies the form when it detects a new device request.

From this screen, the team and request type can be changed by selecting the colored drop down, and all of the questions are immediately available for the user to complete.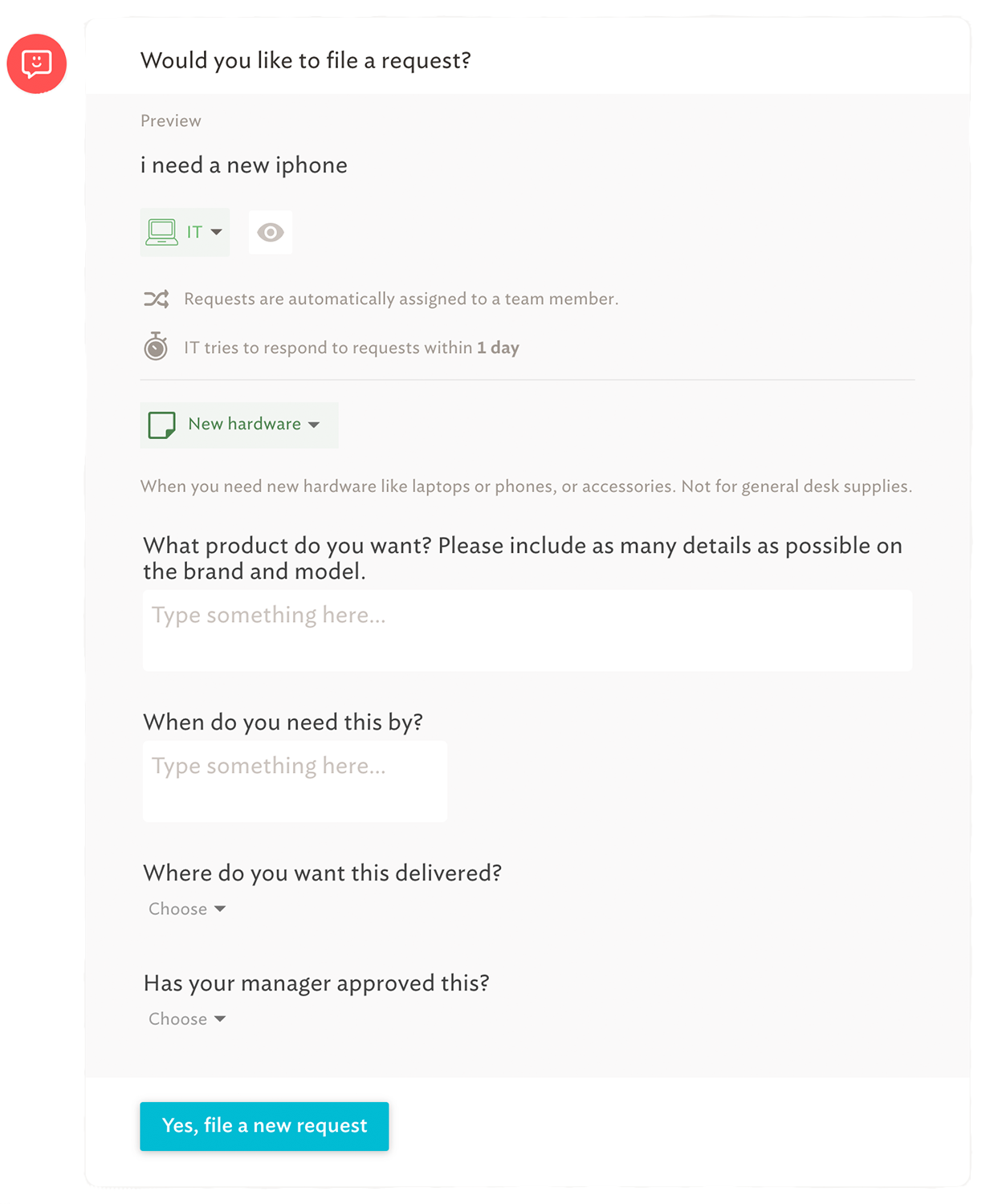 Click the eye icon if you prefer to keep this request private.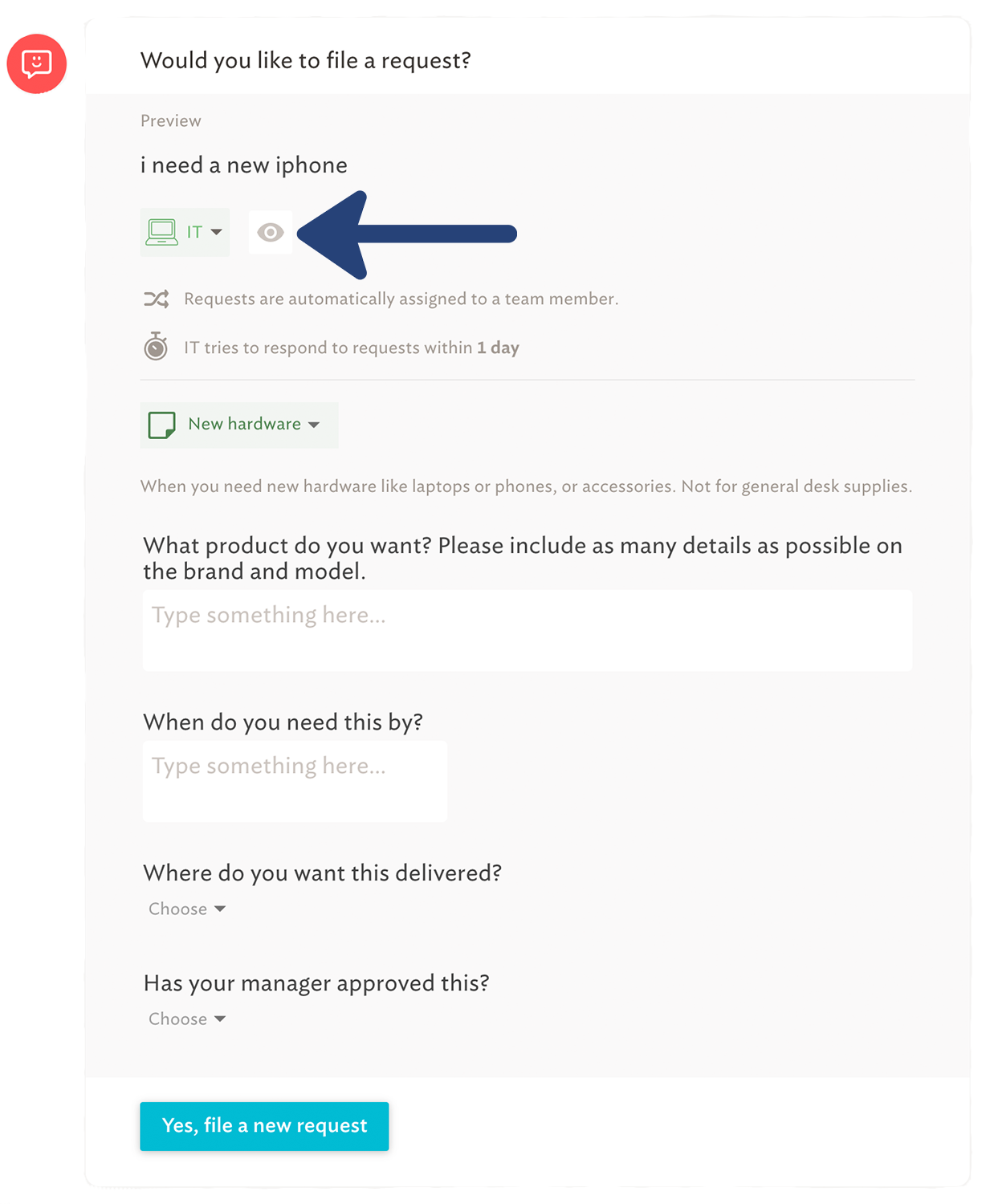 Fill in the remaining questions, and select "Yes, file a new request."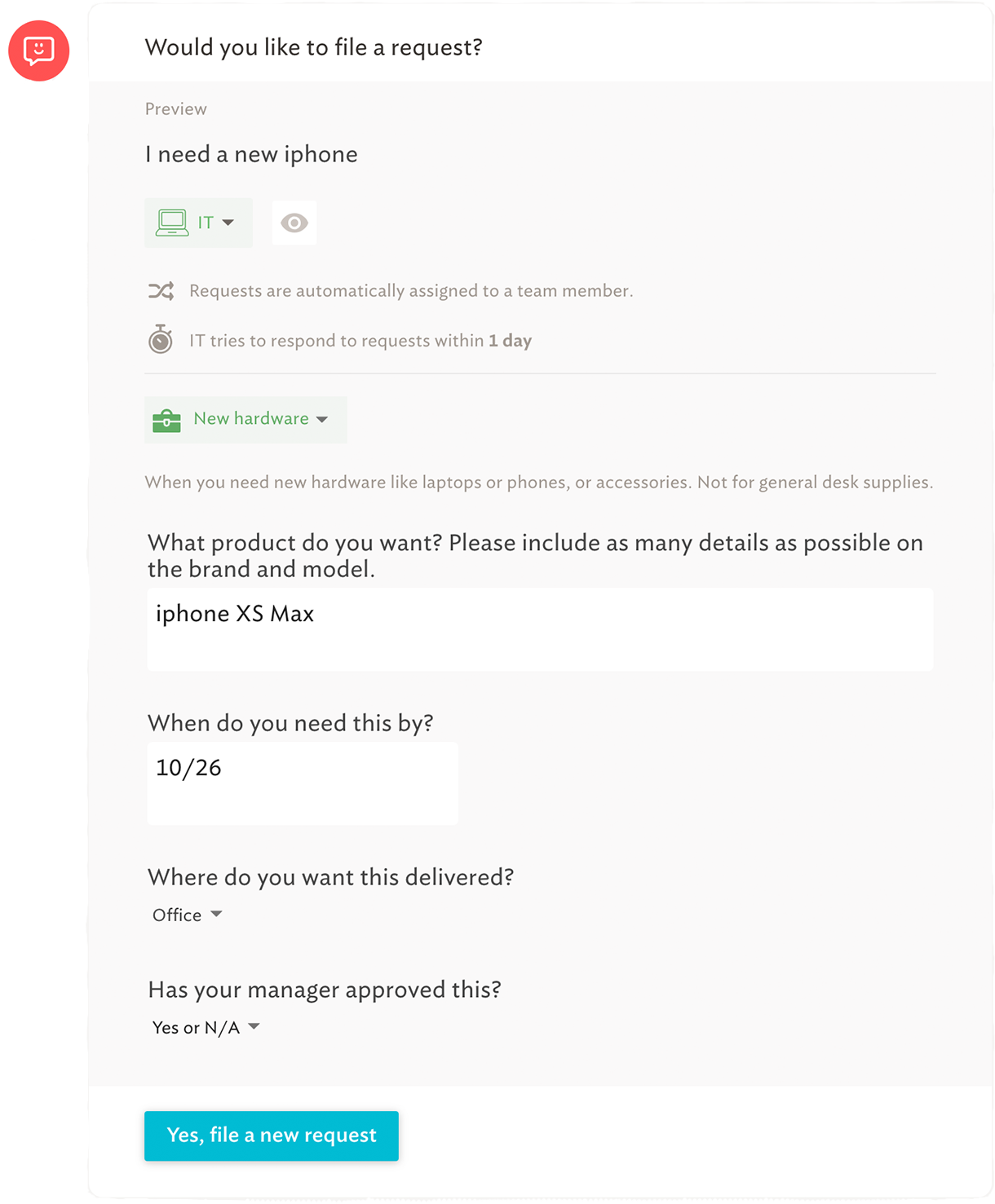 This opens the expanded request view. Any answers that were given during the request creation are shown on the right pane. Now you have all the information needed to issue a replacement device.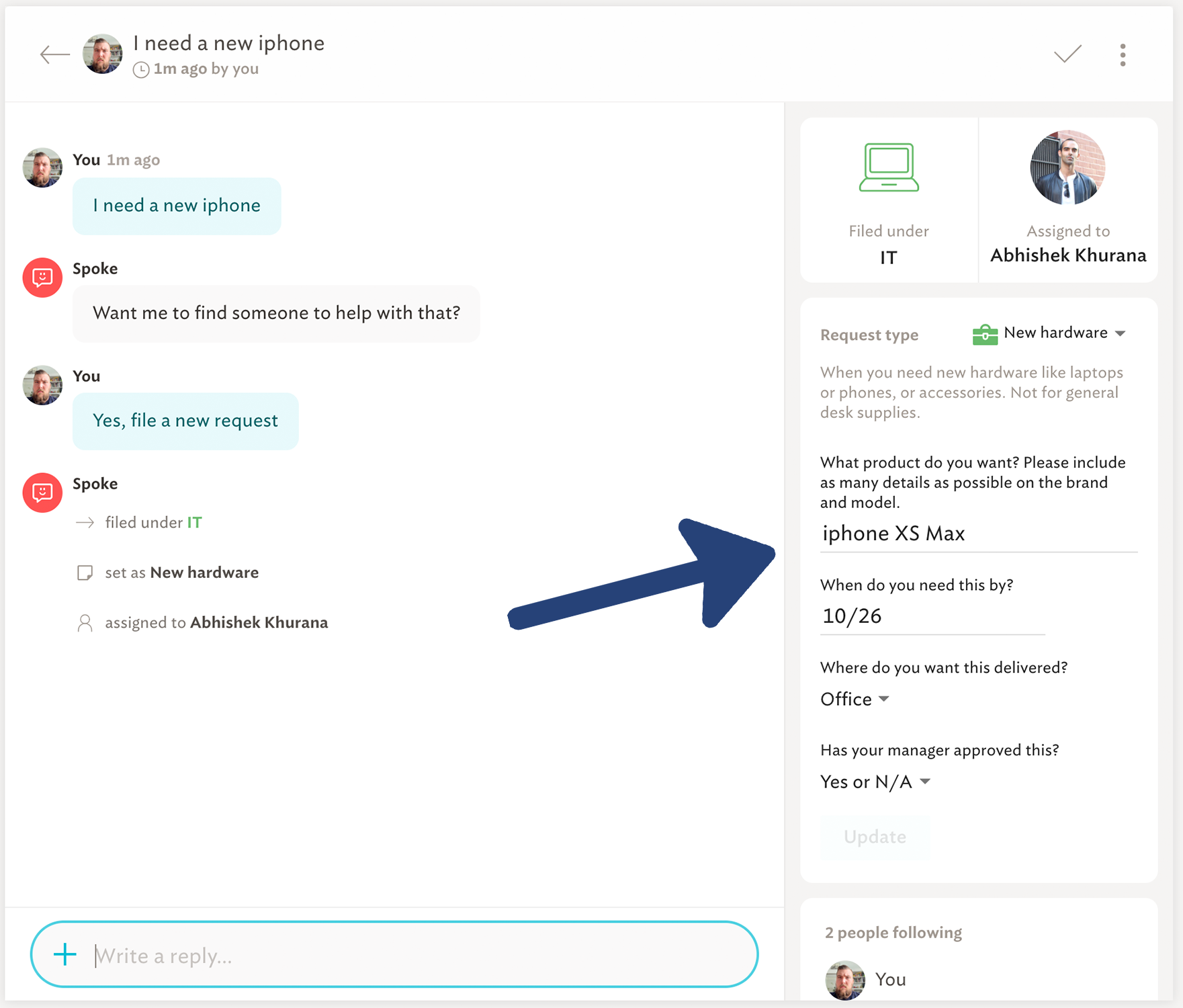 If you want to confirm manager approval, you can always @mention the manager in your reply to add them to the list of followers.
---
---