Using forms
With request types, atSpoke can understand what's being asked, and route users to the correct form so you have all the information you need to solve the request with one touch. Check out our setup article for more information.

How does it work?
If I need a new company iphone, I request it through atSpoke.

Because the IT team has created a request type for "New hardware requests" atSpoke prompts the required information before the request is even submitted.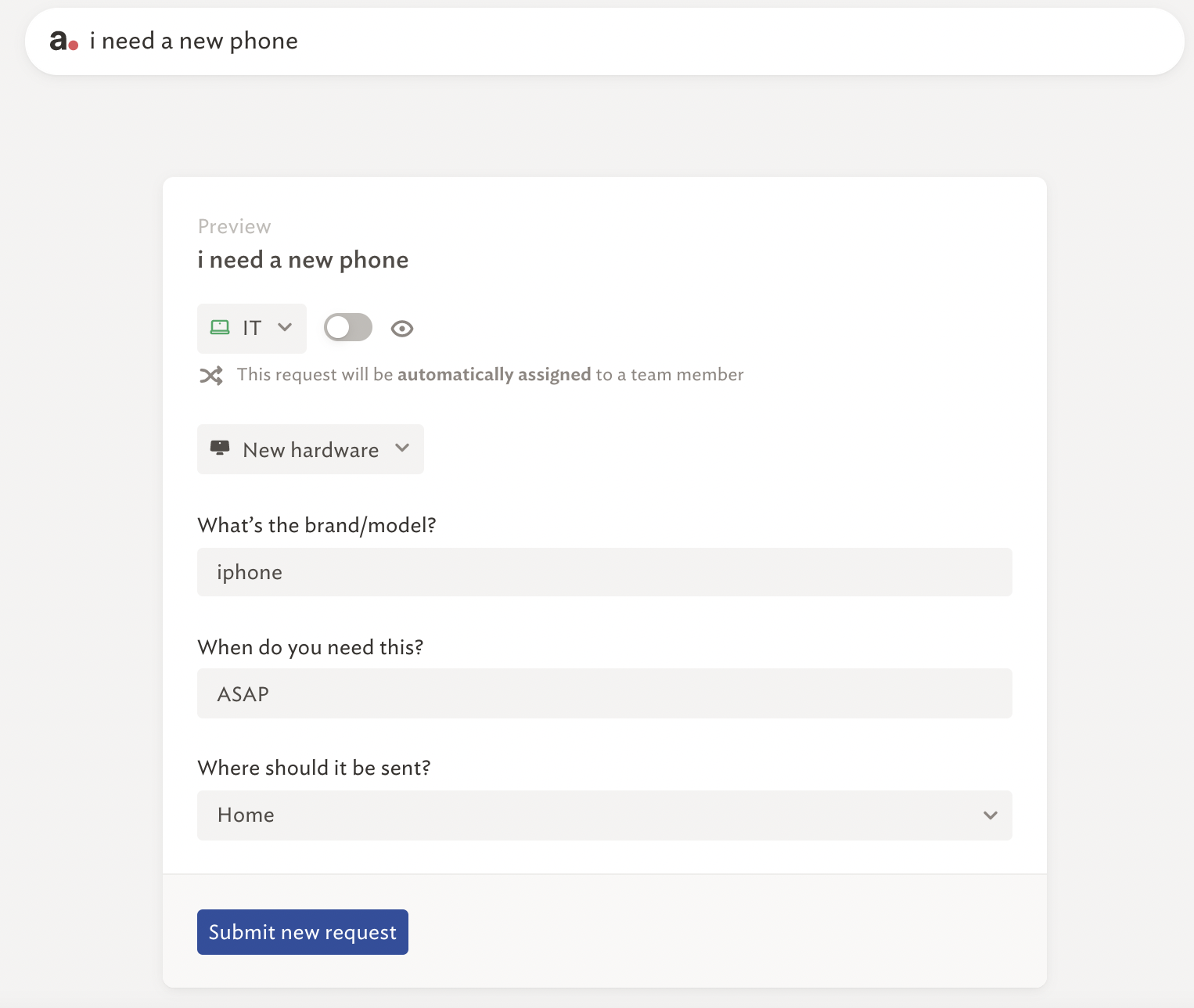 From this screen, the team and request type can be changed by selecting the colored dropdown.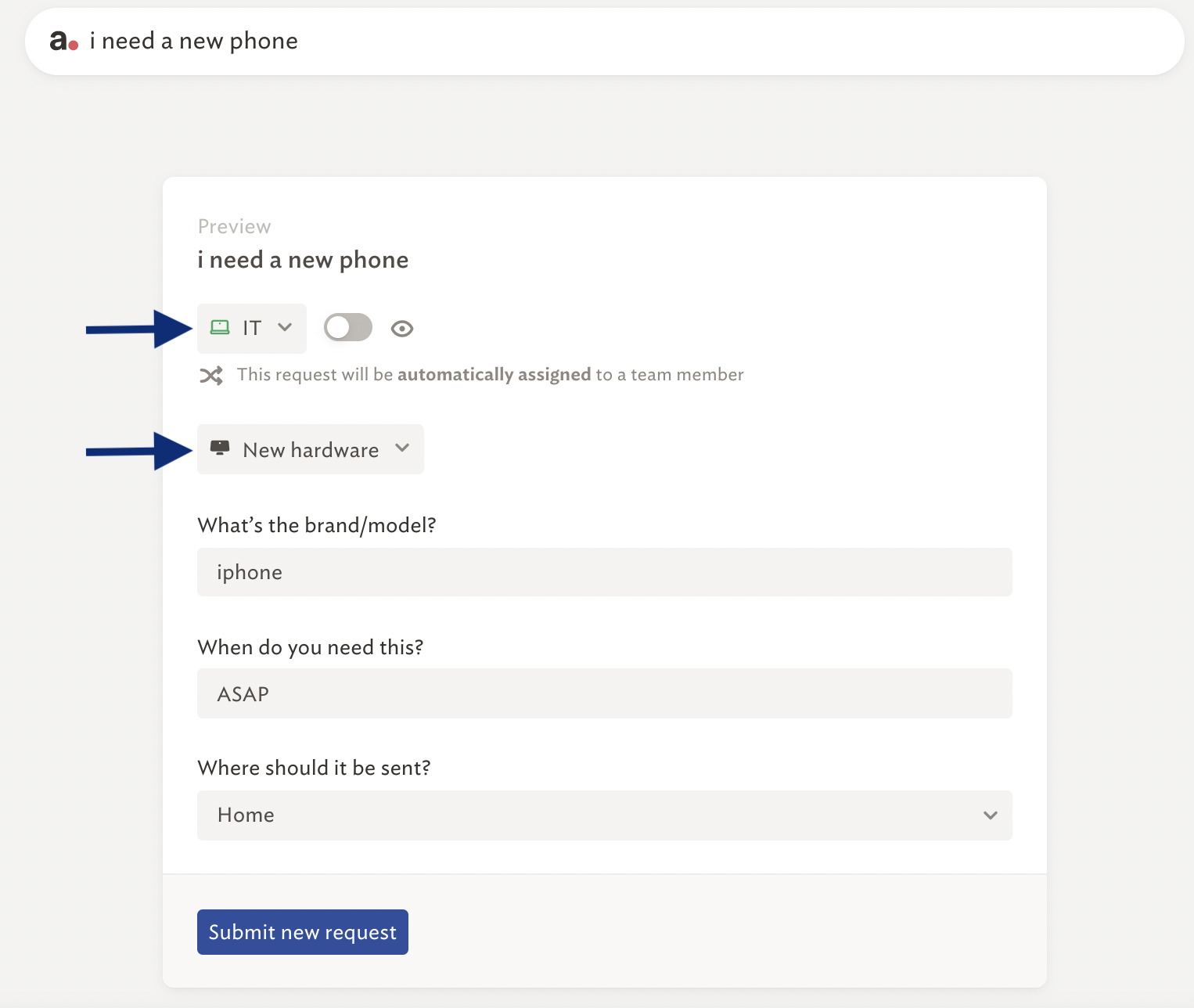 If the request is a private one, click the toggle next to the "eye" icon to flag the request as private.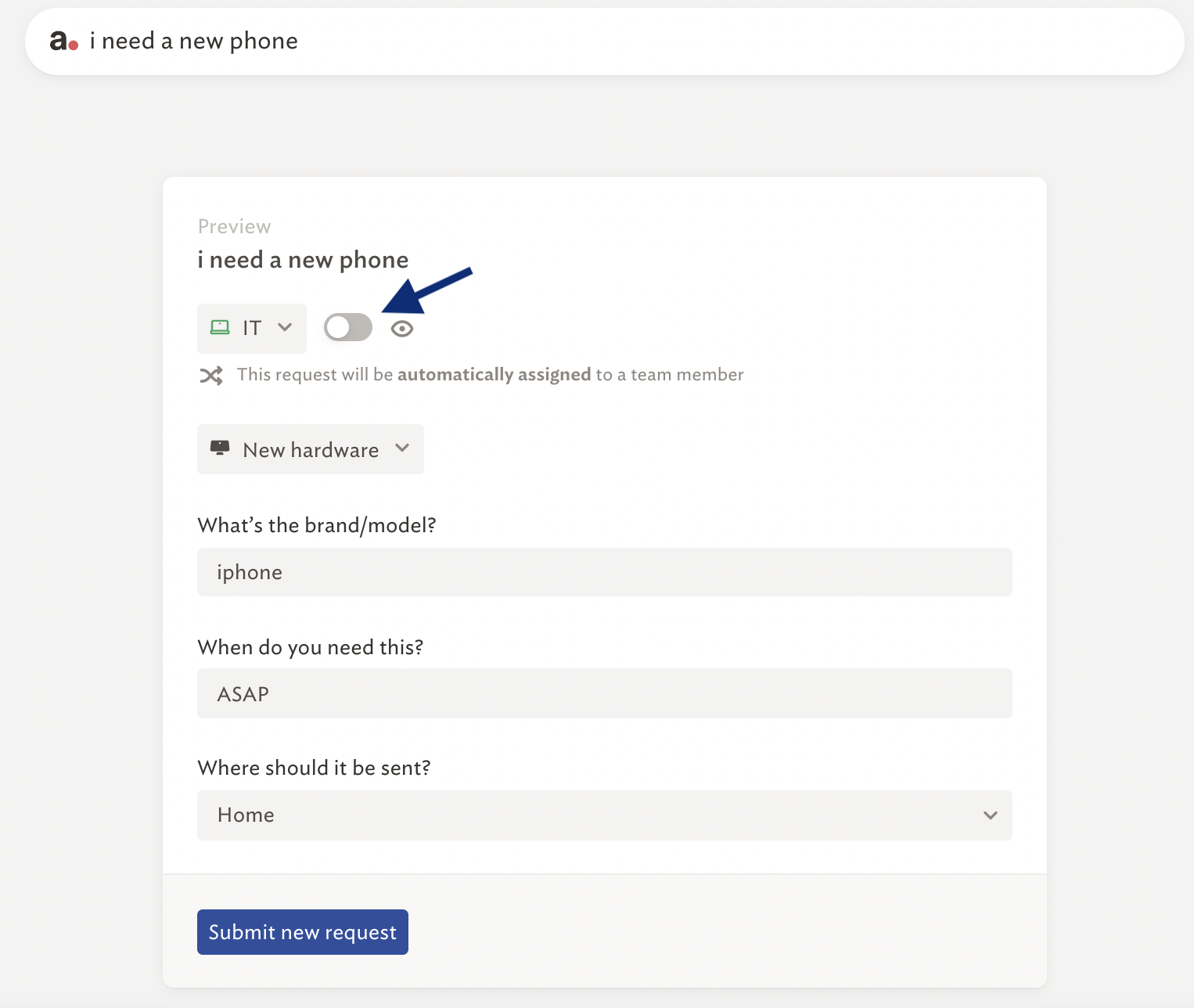 Fill in the remaining questions, and select "Submit new request"

Request types via Slack
To use request types in Slack, @atSpoke or DM atSpoke as you would normally. If atSpoke detects this is a question that can be answered using a form, the form will be listed under "Type" in Slack.

If there isn't a request type available, or the desired request type is different select Make Changes.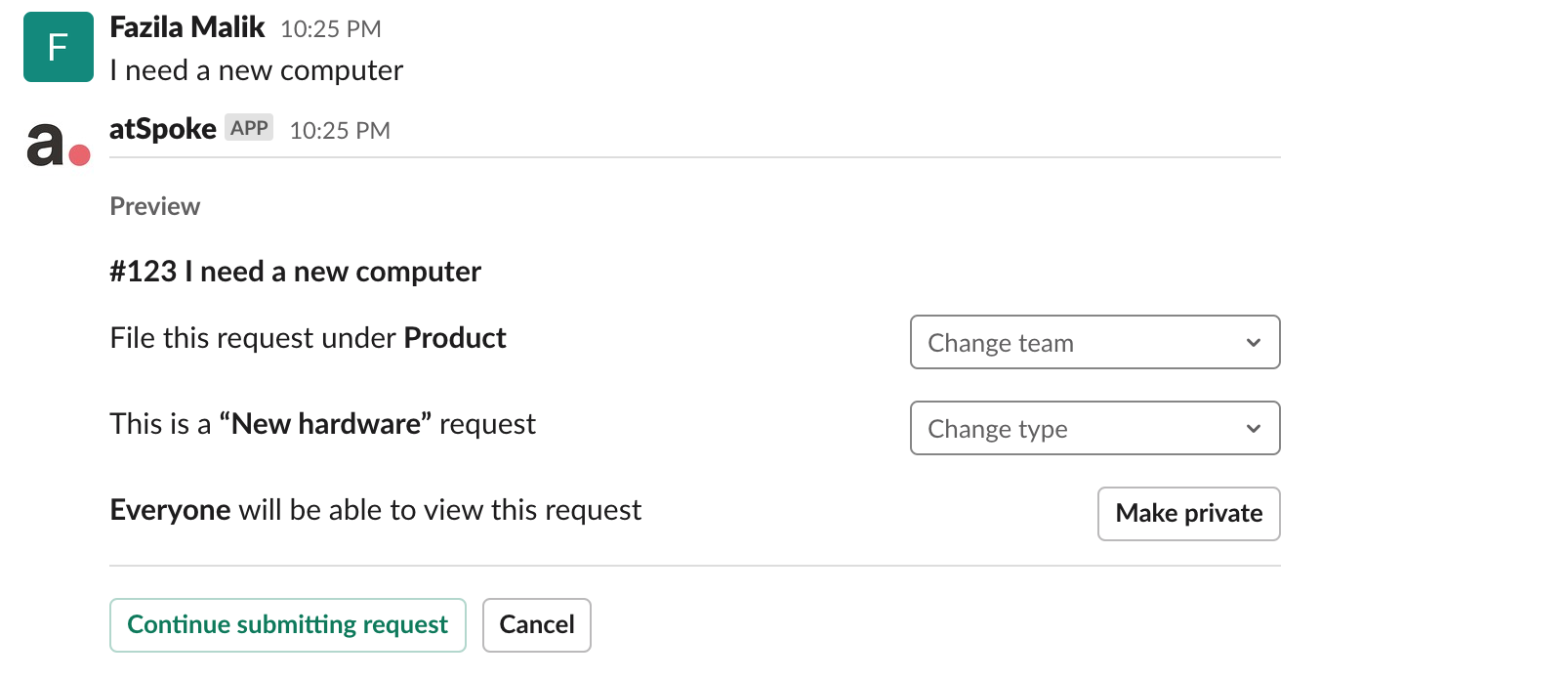 Once you have changed details of your request, Press "Continue Submitting Request."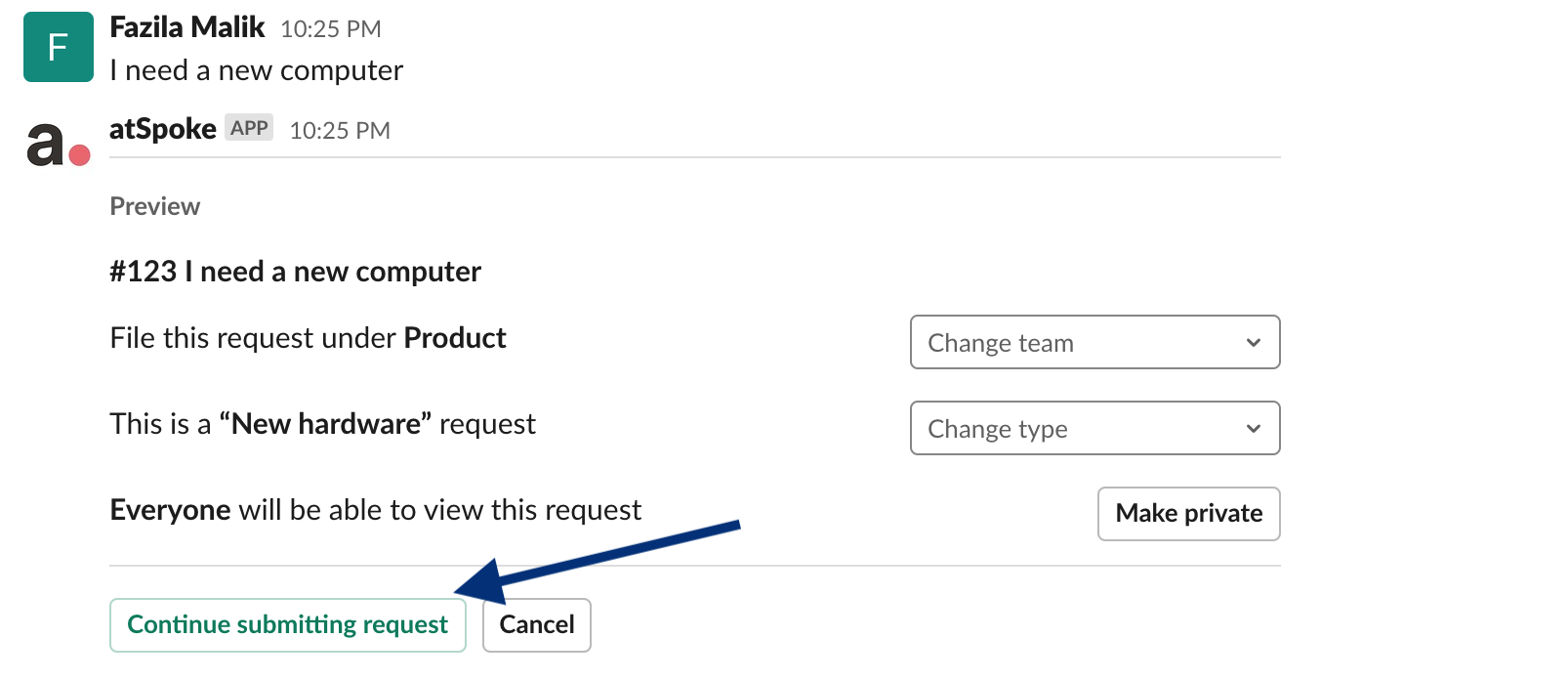 If there are outstanding questions, a modal will appear. Enter details in Slack.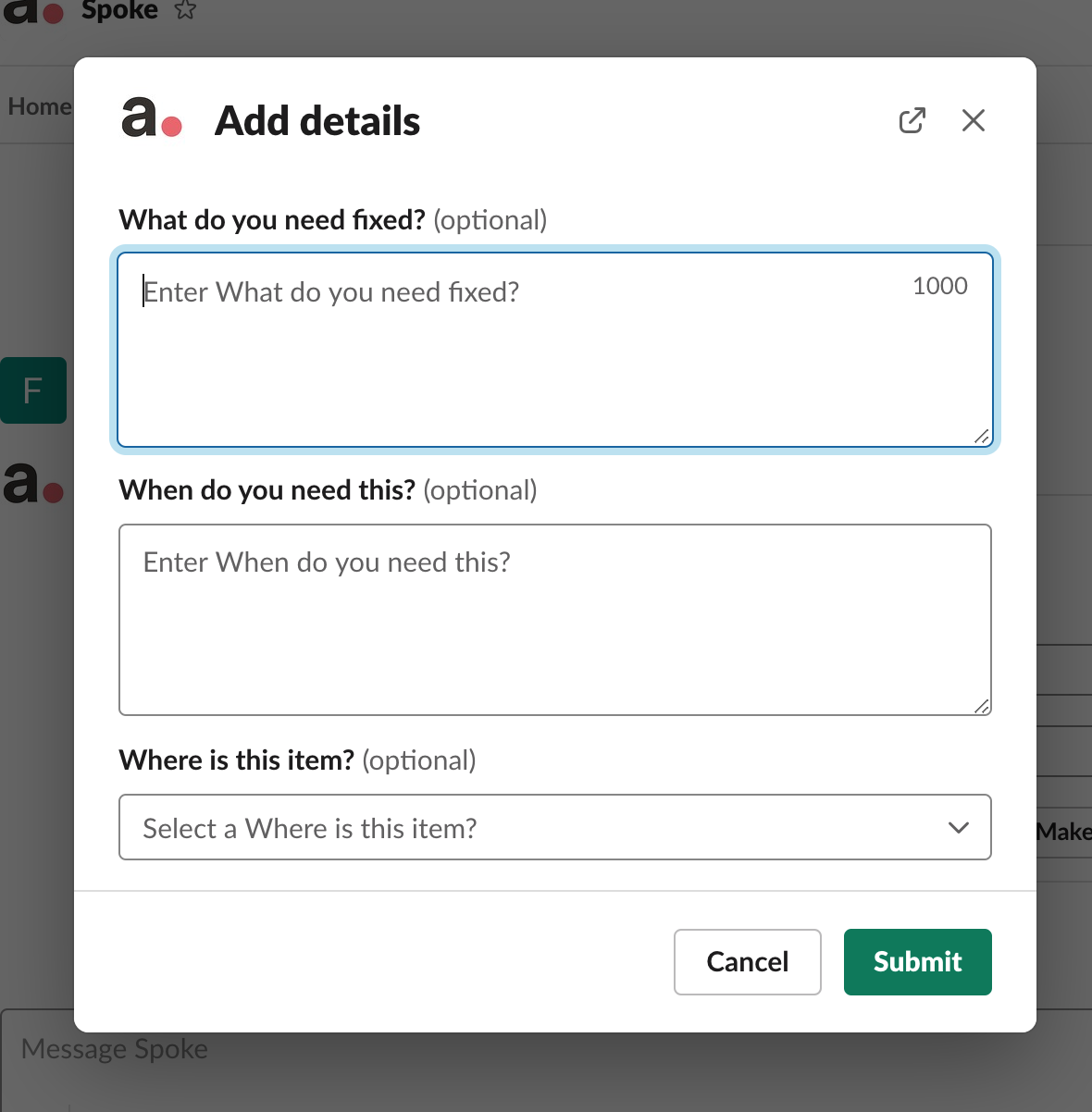 When complete you will find the details of your request.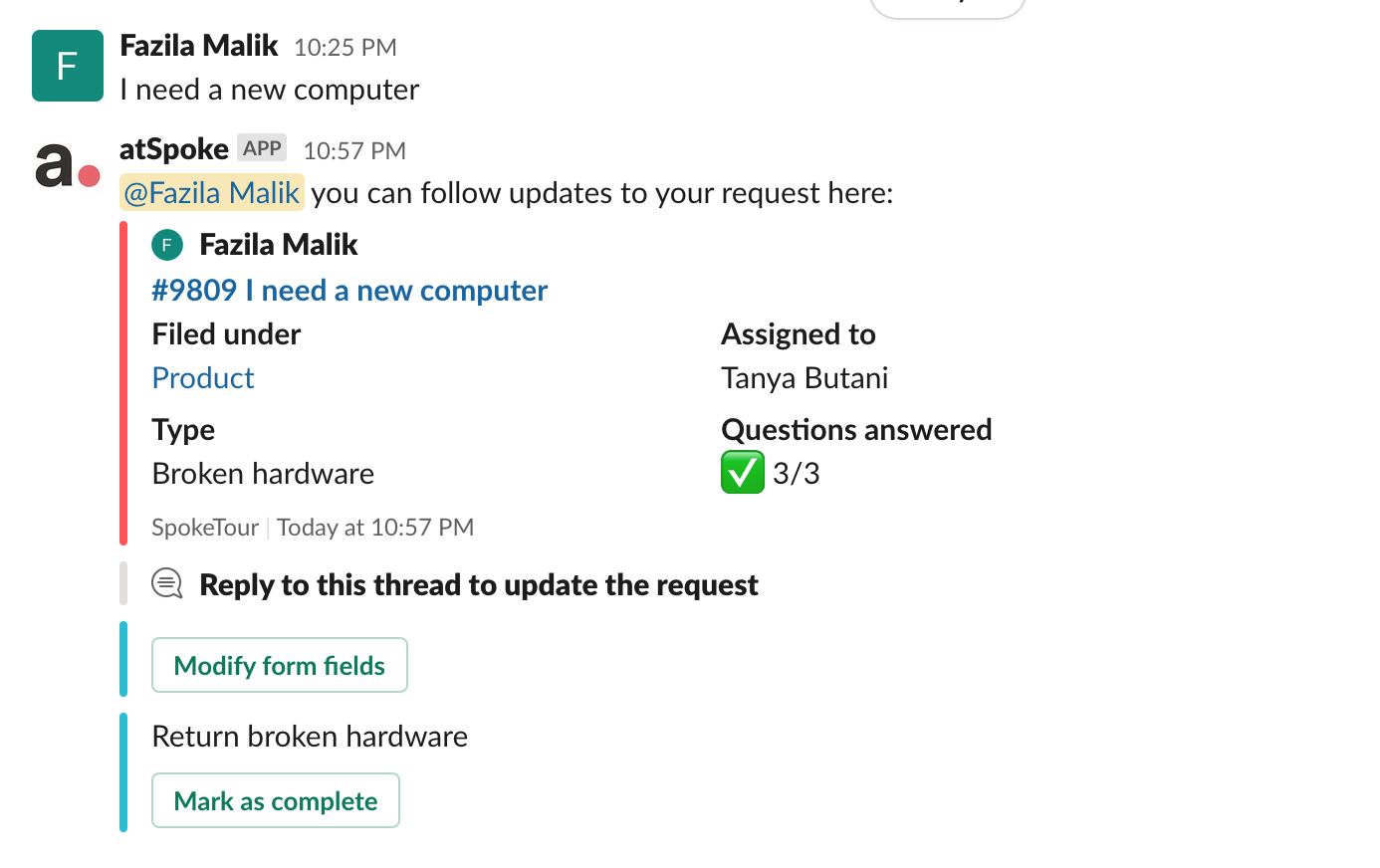 File a request type from the teams page
Navigate to "Teams" then Select the team that will handle your request.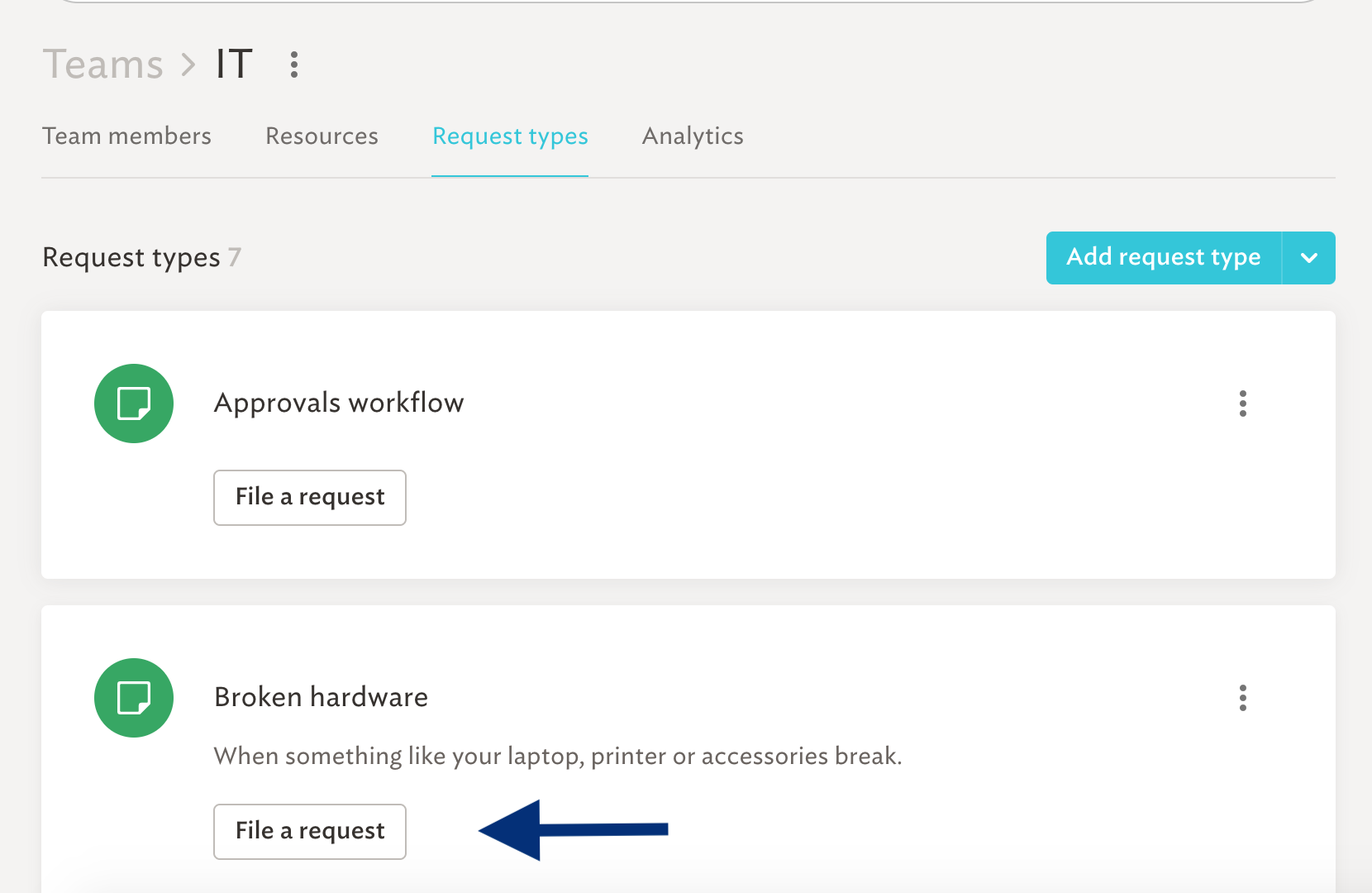 Under the "Request types" heading, you can review all request types for your team. File a request by choosing "File a request" under the required request type.
This will open the expanded request view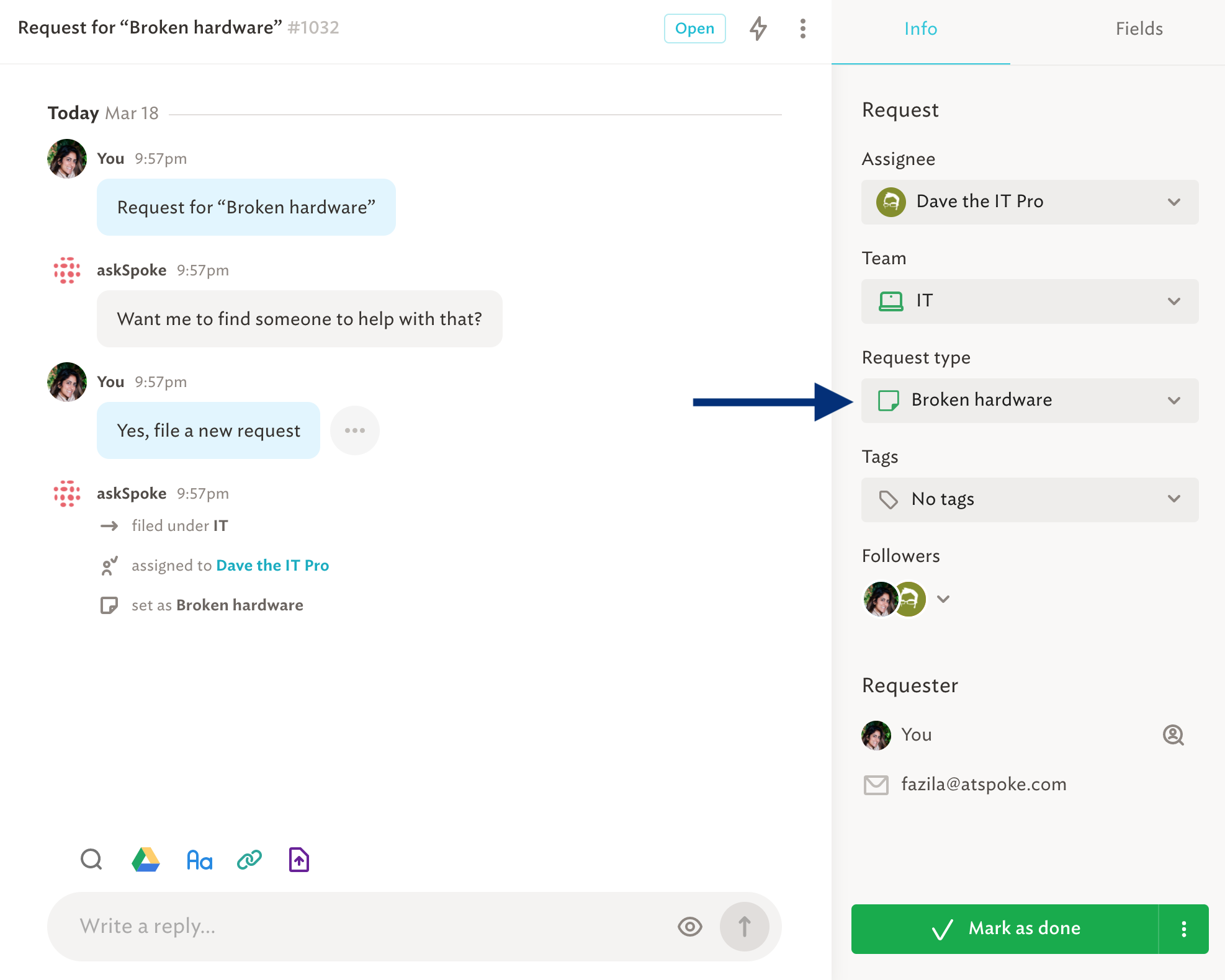 The request type will be on the right side of the request panel.
Choosing the dropdown next to the request type allows you to change the request type.
In the Questions tab, complete unanswered items and select "Update"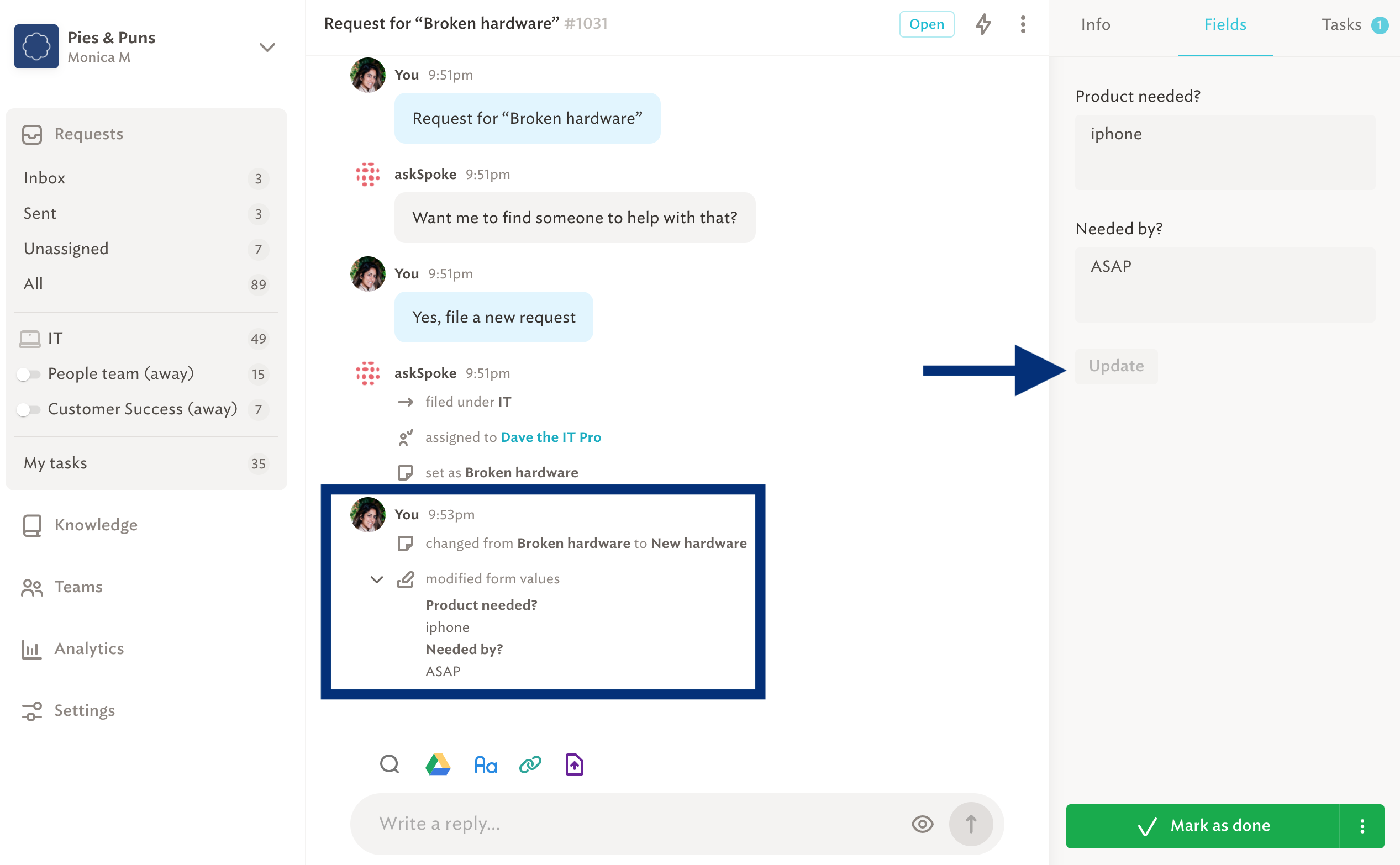 Once you have updated form values, atSpoke will update the request so that the IT team can review the request, and reply.

Request types via email:
Use the email address in the bottom left of your atSpoke URL to create a request via email. Any time a form is attached to your request, you will see an email, showing there are some new questions that need your attention.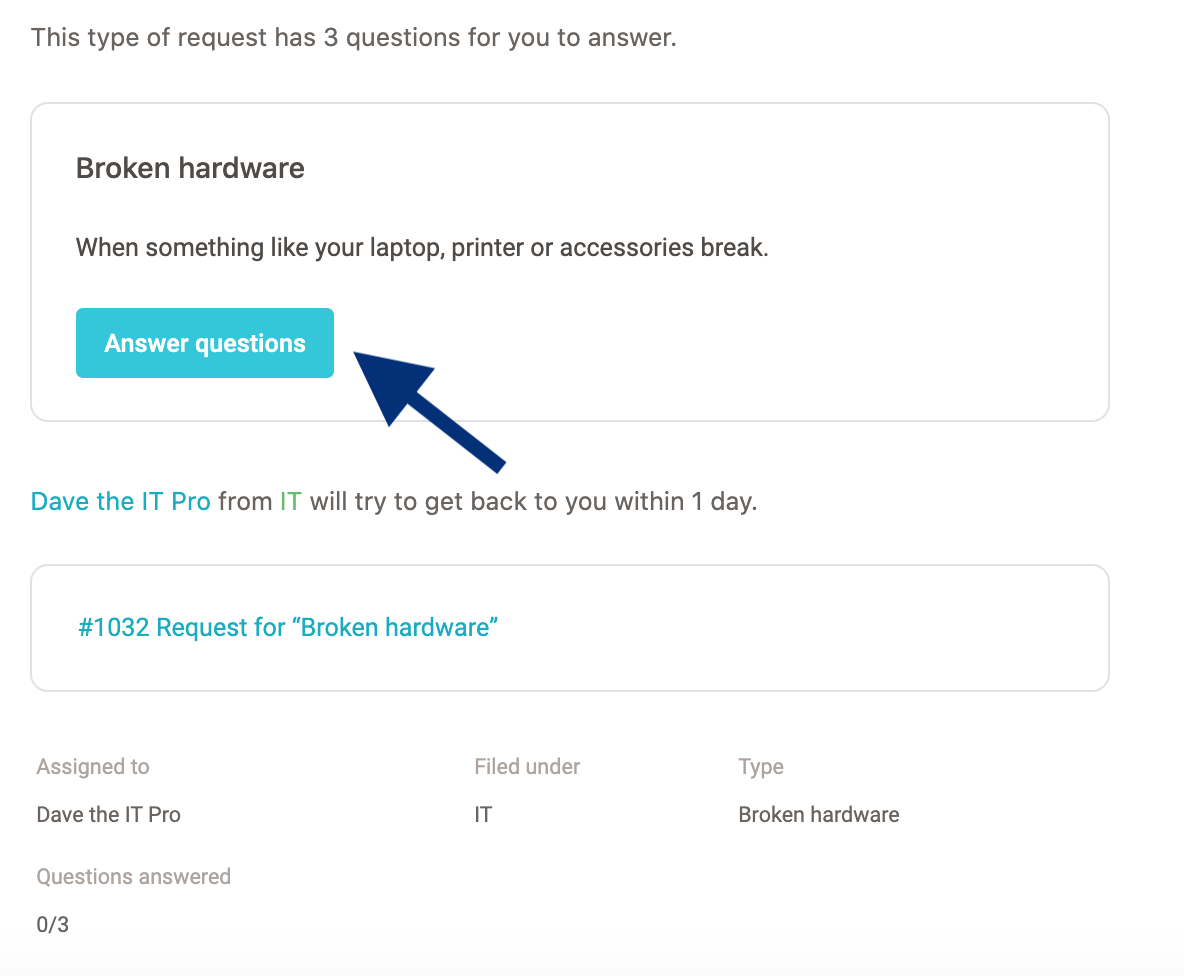 Select "Answer Questions" to open the expanded request view.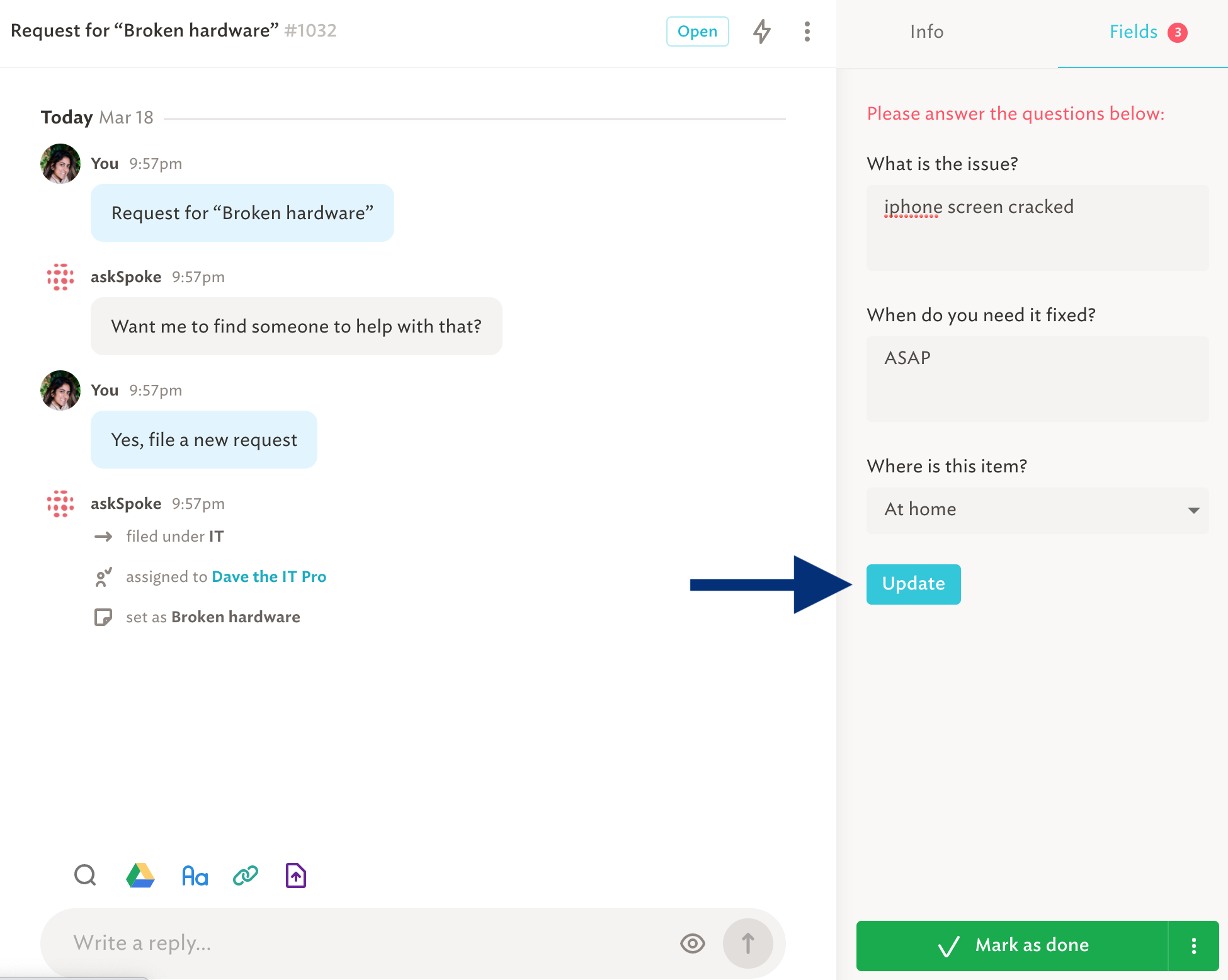 In the expanded request view, the right pane will show which form fields need to be completed. Fill in the form fields and press "Update."
Once you have modified form values, the values will copy to the center pane of the request. If you want to hide this information, simply click the downward arrow to the left of "Modified form values"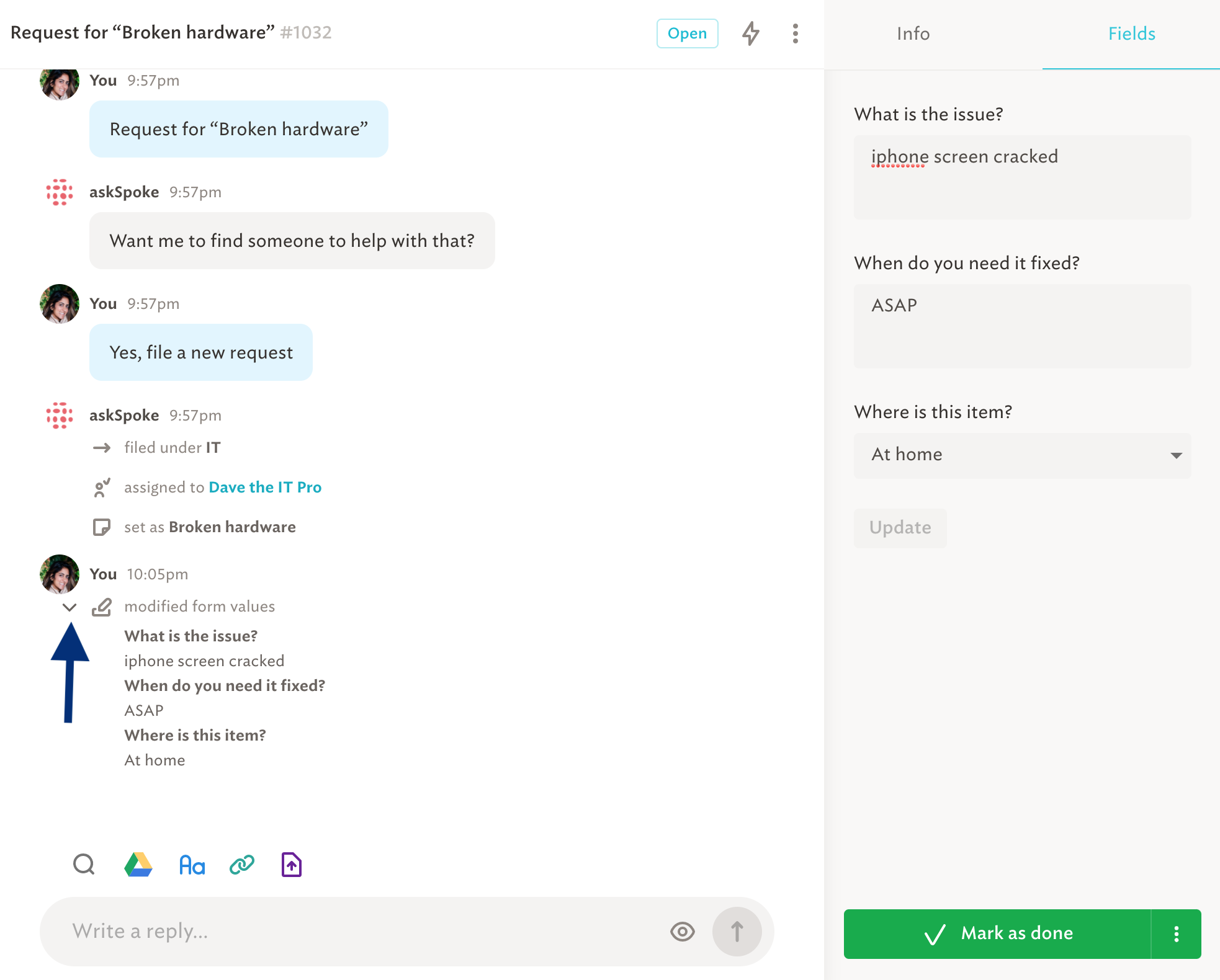 ---
---