Jira integration
Some engineering or infosec teams prefer to track issues in Jira. Integrate atSpoke with Jira to push requests directly to teams working in Jira. No more context switching, or juggling multiple logins!
Setup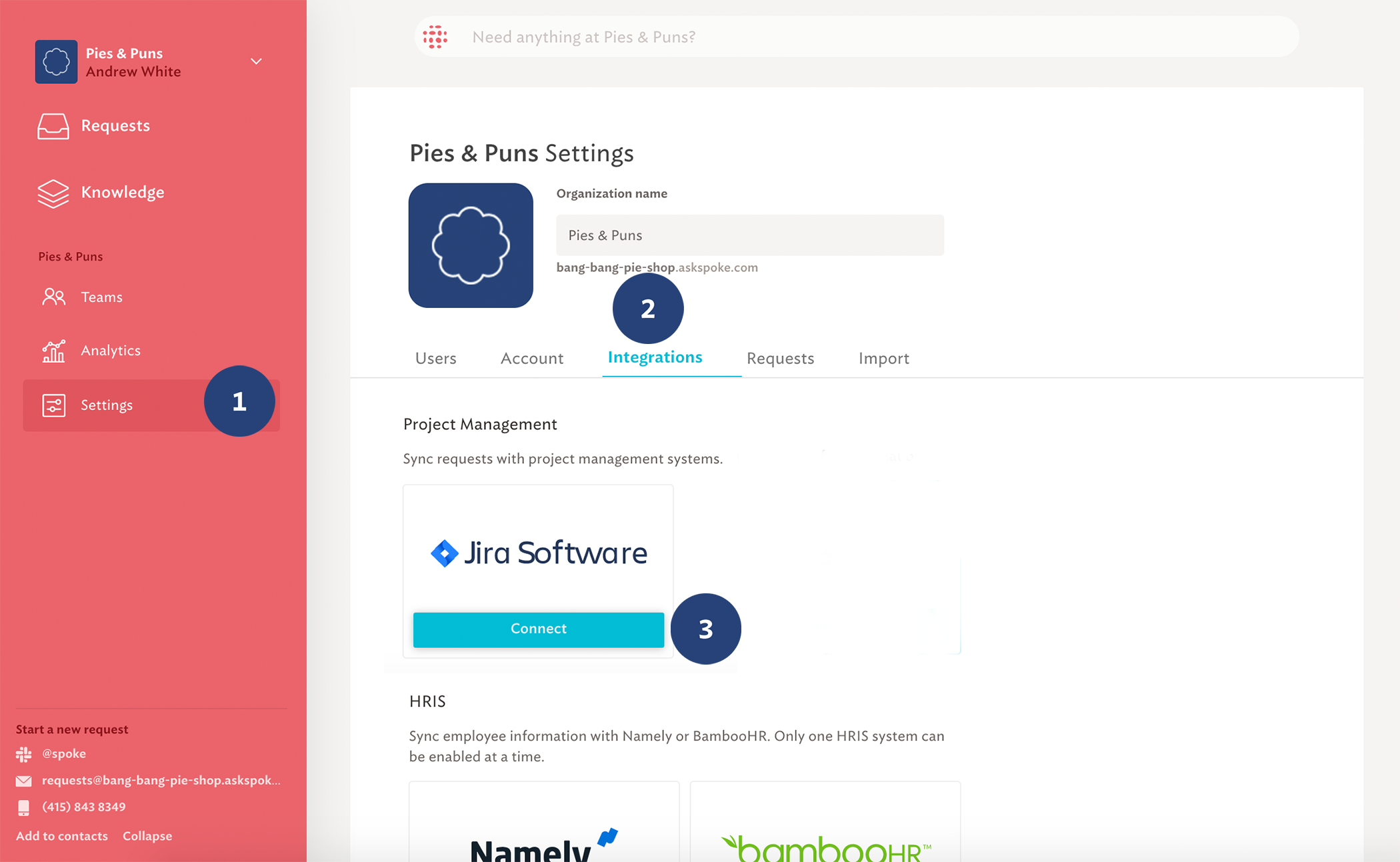 Only Admins can view, enable, configure, edit, and disable Integrations
Navigate to Settings
Select the Integrations tab
Scroll through the menu to find the Project management section, then choose Jira Software.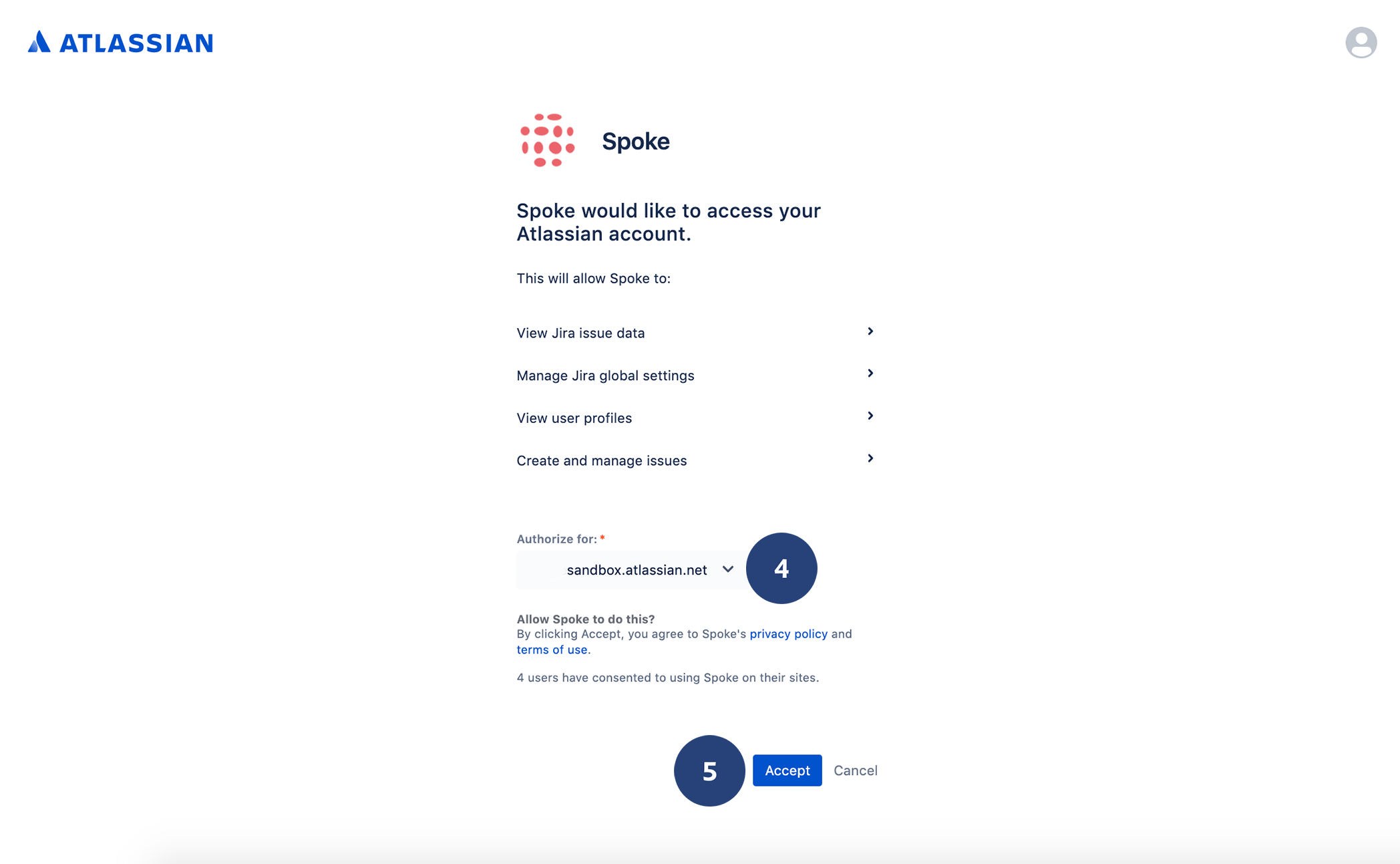 On the resulting screen, select the correct Jira project from the dropdown.
Then click Accept to allow atSpoke to access your Jira instance.

In the modal, select which teams should be able to push requests to Jira
Then select the Jira project where you would like atSpoke to push requests
From the dropdown, select your preferred Jira issue type, then select Update Connection
Sending requests to Jira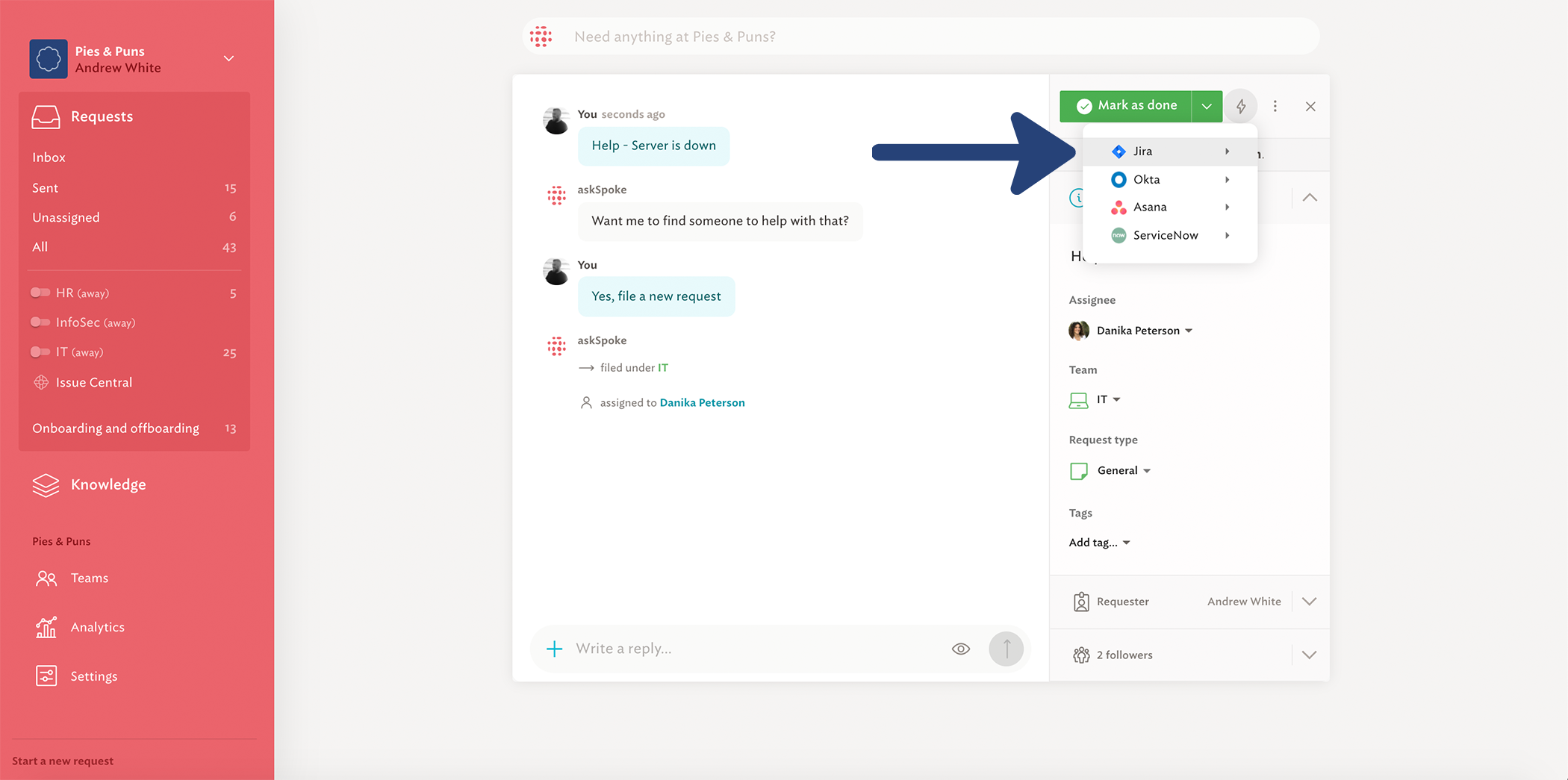 From the expanded request view, choose the Bolt icon next to the Done button
Select Create Issue in Jira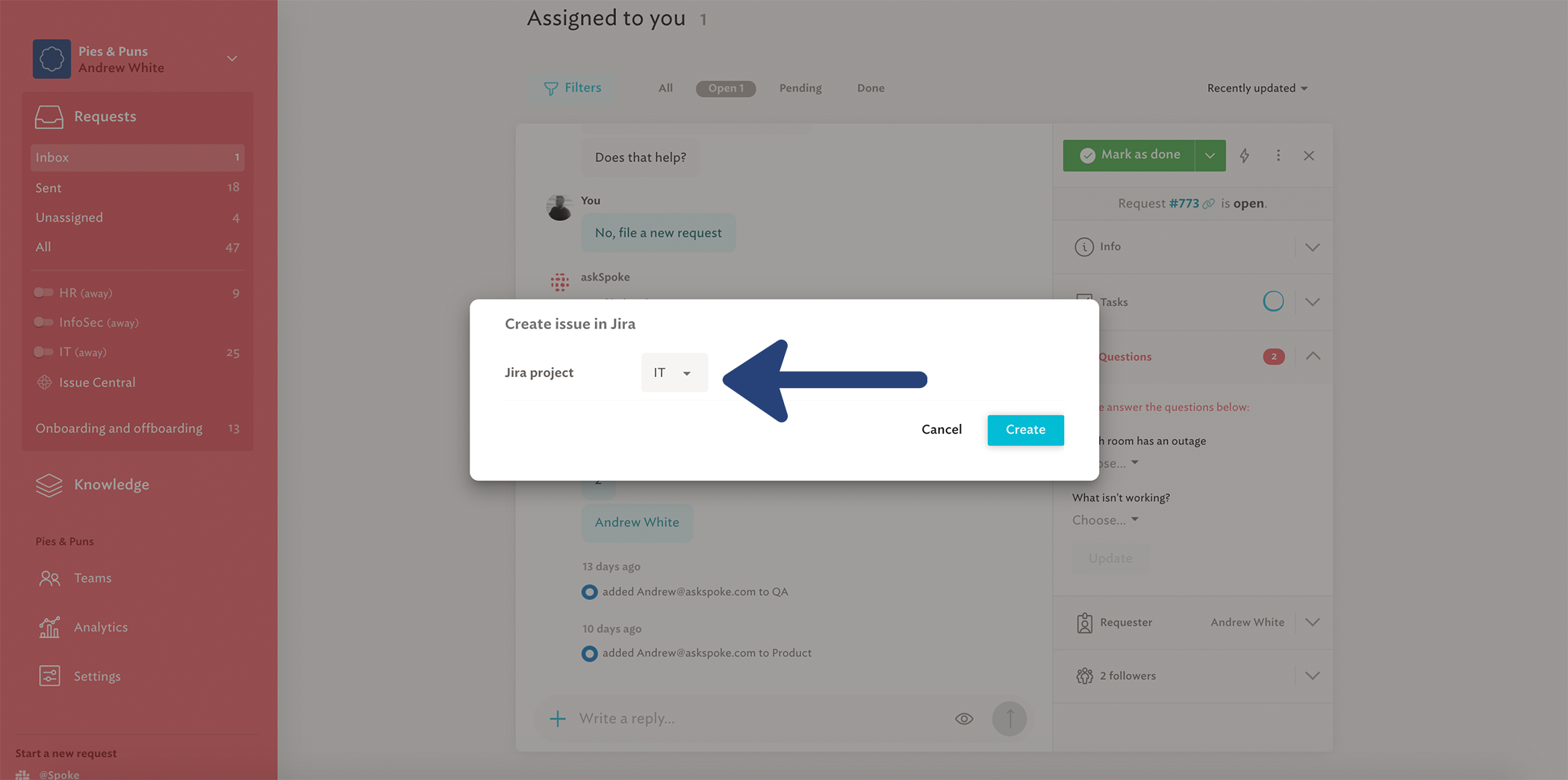 Next you will be given the opportunity to reselect the Jira project to which you are pushing. Make your selection and push Create.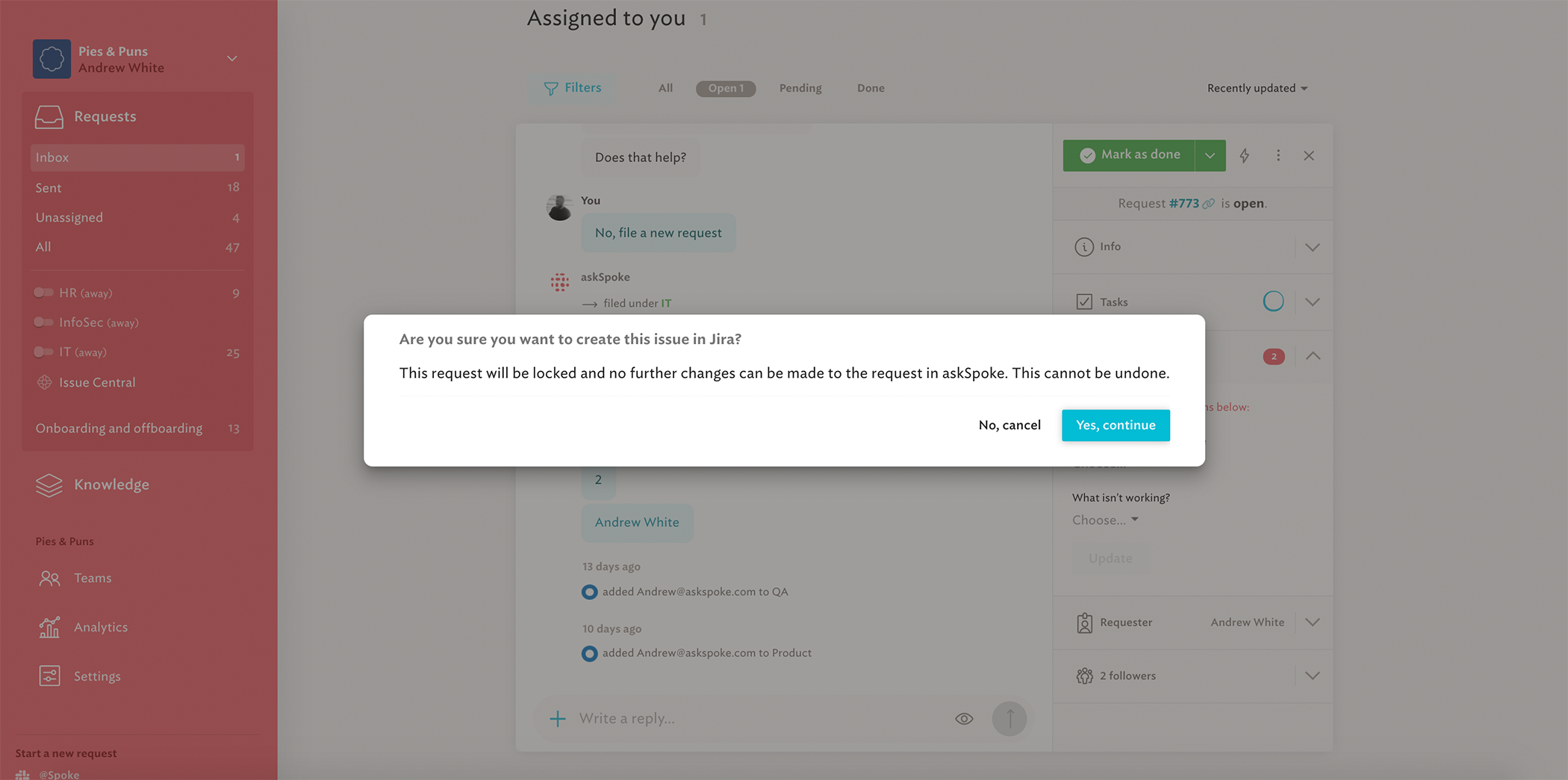 Confirm your selection. When a request is pushed from atSpoke to Jira, it is locked in atSpoke.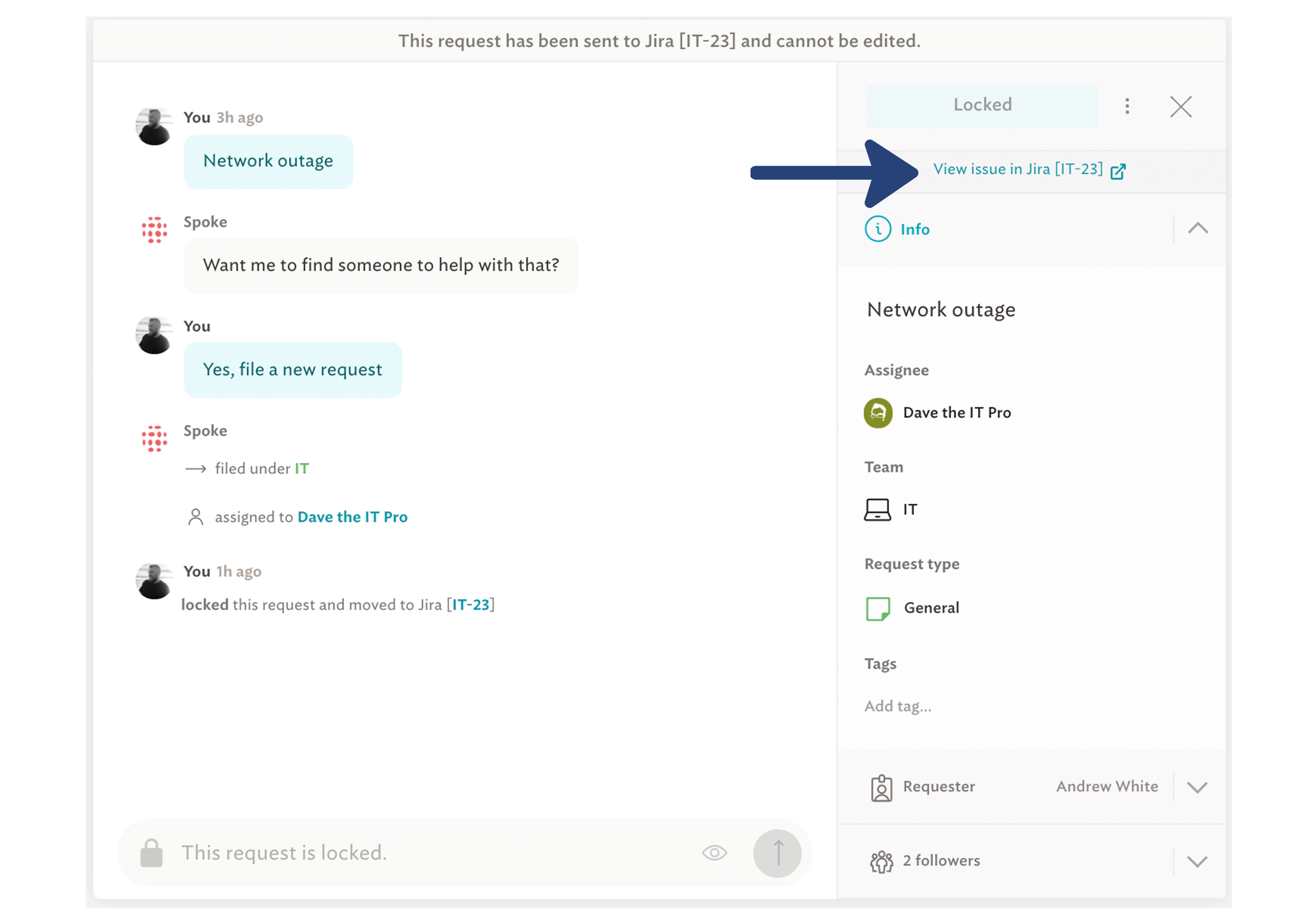 Click the link to navigate to Jira and view your issue.
---
---