Team details view
To open up the team details view, navigate to the Teams menu, and select a specific team.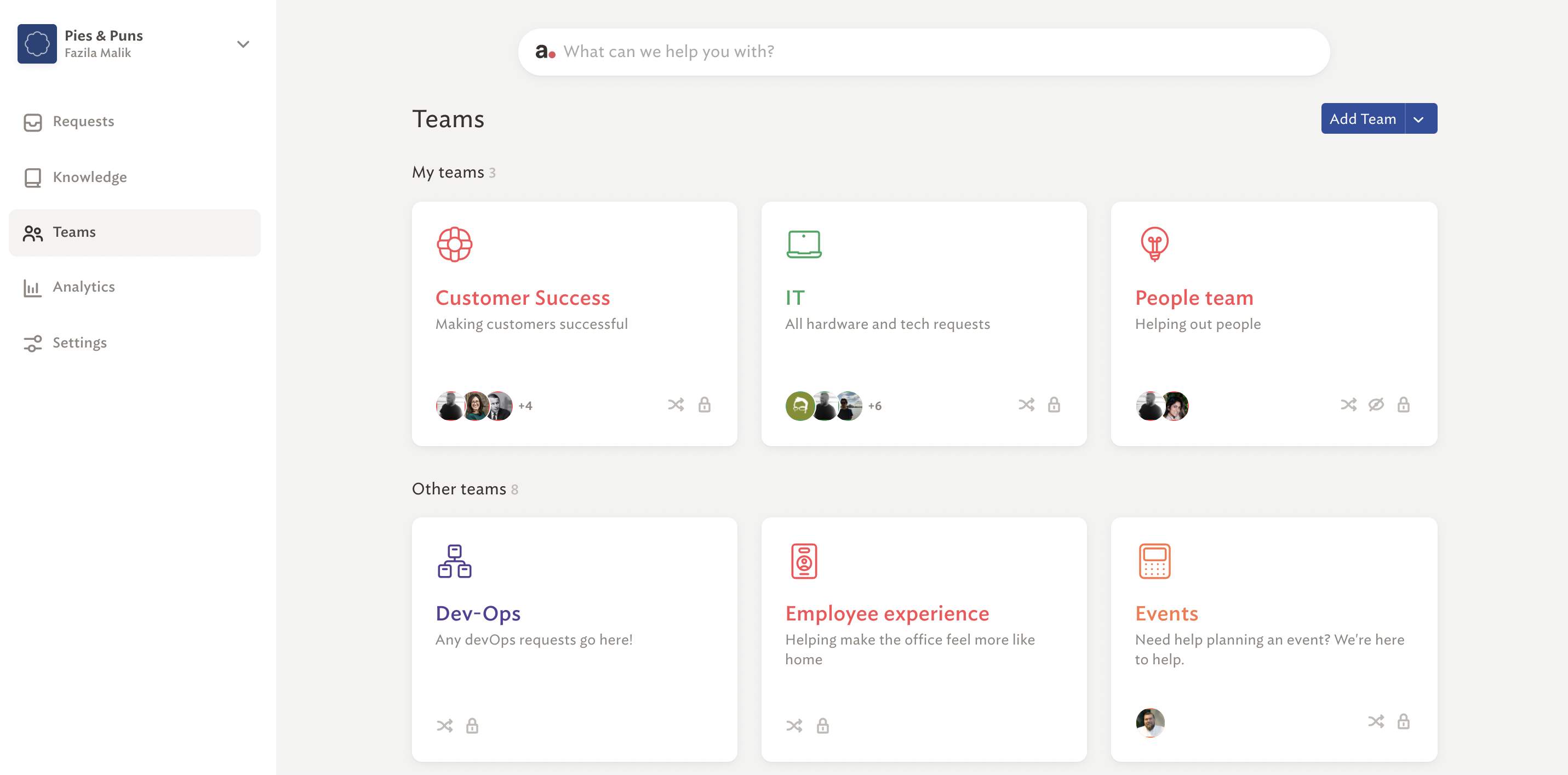 Each team has its own email address that users can use to contact the team directly if necessary. This email is generated by atSpoke and shown in the team details view.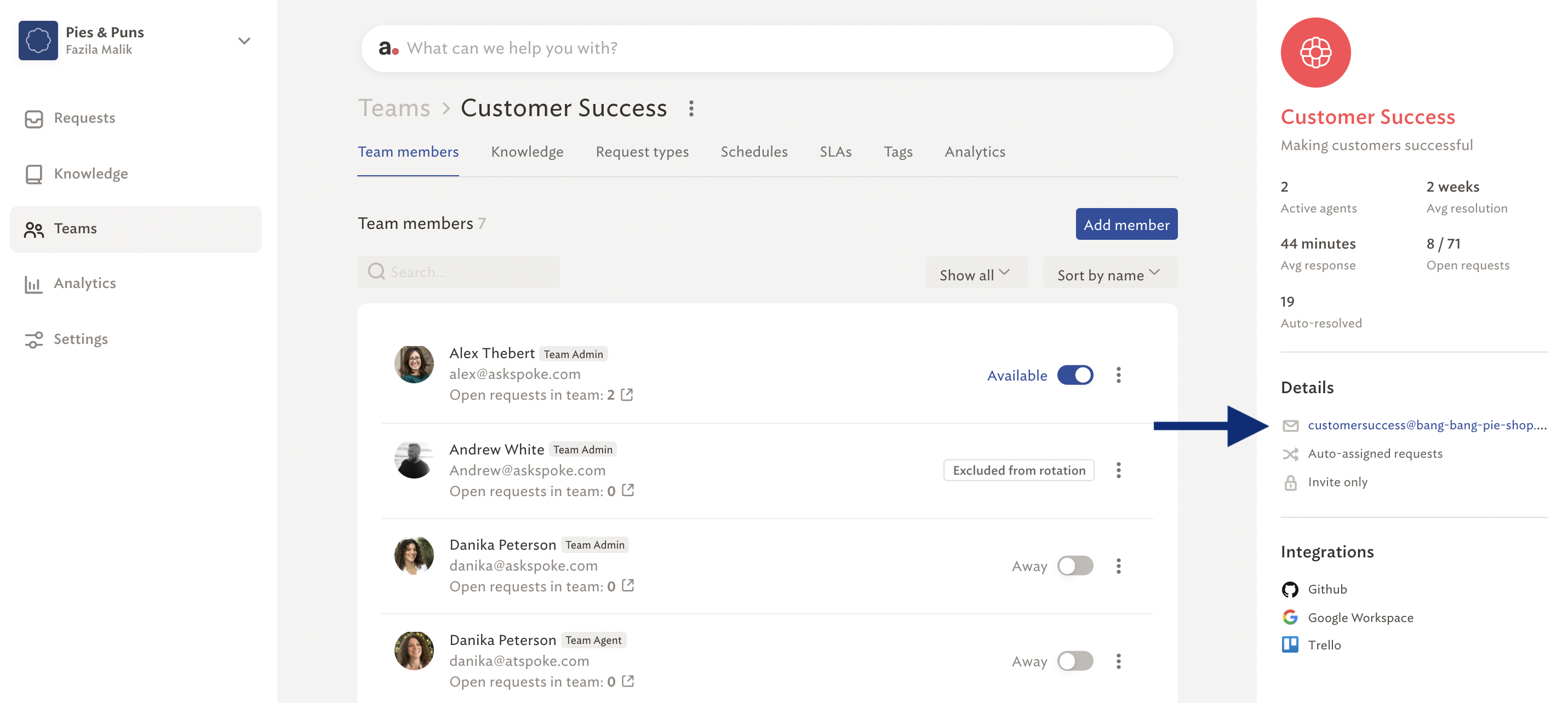 In the right sidebar above the e-mail address, you will see statistics for this team.
Here are the metrics you can review:
Average resolution: the average amount of time it takes this team to resolve a request from start to finish. 
Average response: the average amount of time it takes this team to respond to a request or additional comments on a request. 
Open requests: how many tickets are currently open vs. how many the team has closed. On the left is what's open, the right has what's been completed.
Auto-resolved: how many requests were solved with KB resources, so nobody needed to respond to the request in the first place. 

Below this you will see icons that explain how this team handles requests.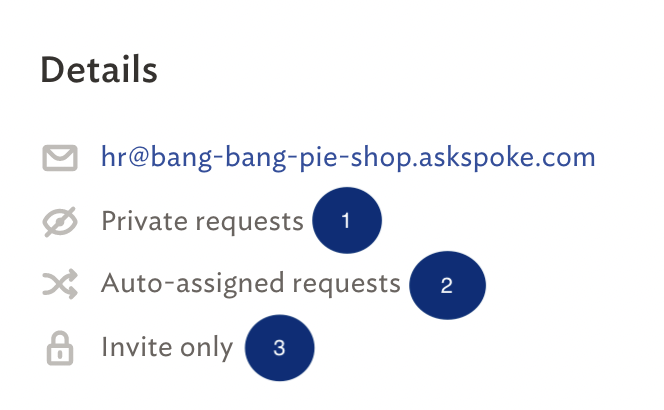 Private requests: Only the team working on the request, and the person who created the request are able to view requests assigned to this team.
Auto-assigned requests: This means that the request will automatically be assigned to an expert.
Invite only: Users cannot join this team without an invitation from the team member or an admin.
The bottom of the team details view shows integrations this team uses.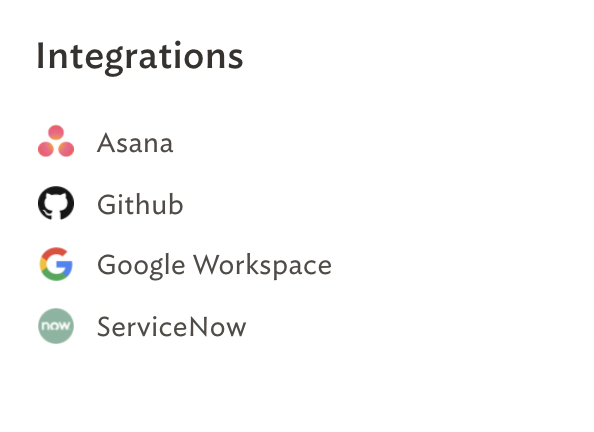 ---
---