How to create a knowledge base resource
Your knowledge base is where you can store answers to all those common questions so your users can find them easily using atSpoke.

We find that the best way to create knowledge resources is from the request panel. Adding resources when answering requests makes knowledge management a part of your workflow, rather than an additional task.
From the request panel
(The best way)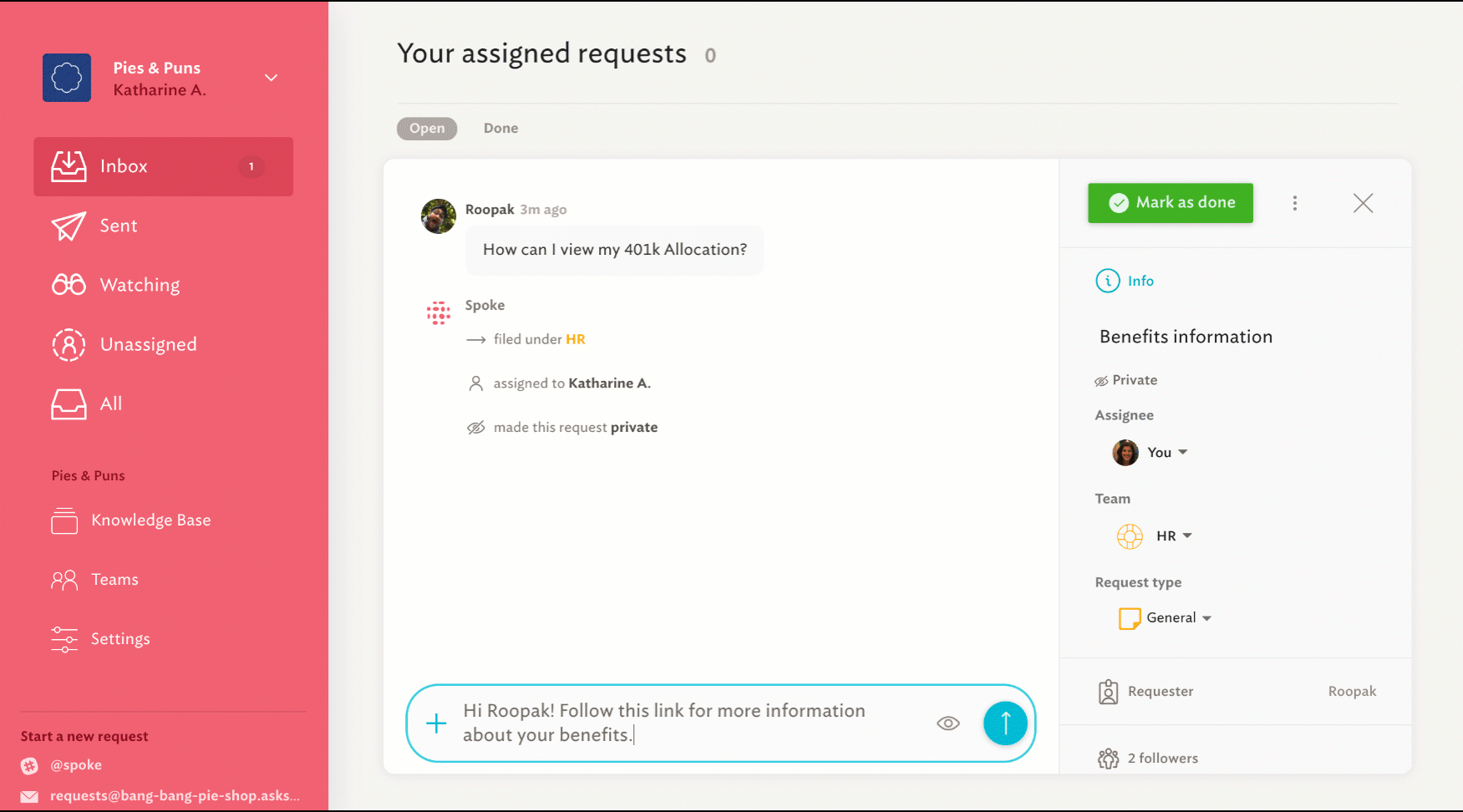 Beside "Write a reply", click on the "+" button.
Choose to add a Google Drive item, File, Link, or Text. Click Search KB if you know the answer already exists.
Enter your answer and make sure to add keywords.
Turn on Automate this reply. (This adds the information to the knowledge base for future use)
Click Add.
On your keyboard, press "enter" to send the answer to your request.
Click the checkmark on the upper right to close the request.
Learn why this is the best way

From the Knowledge Base
(Another way)
To start building a KB resource, go to your KB and click the "+" sign on the lower right.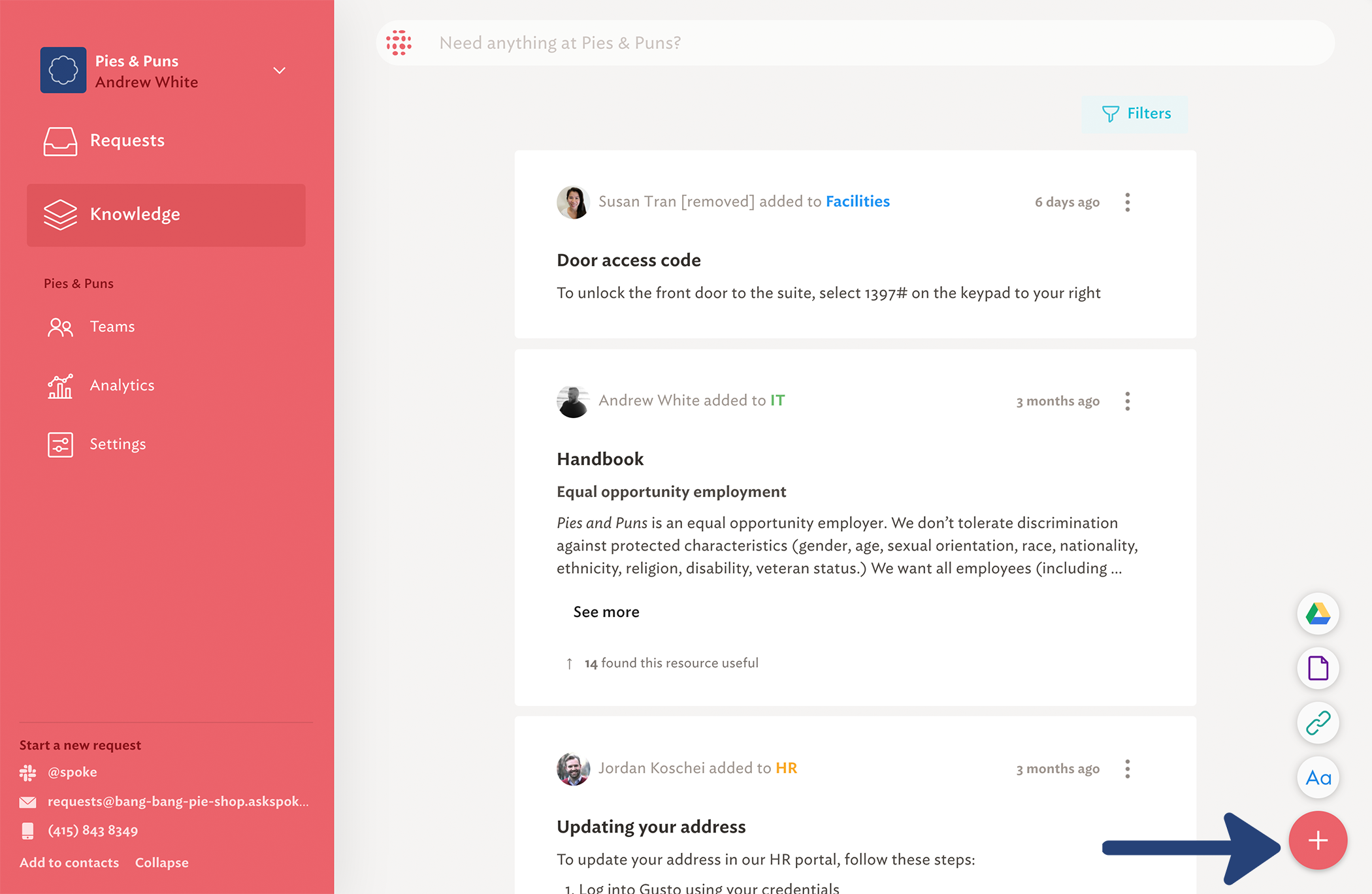 You have four options for which type of KB you'll create: a Google drive resource, file, link or text.
File all KB resources under the relevant team to teach atSpoke how to best respond to requests.
---
---