Private requests
Sometimes teams handle sensitive information. For requests you don't want the whole company to see, make it private!  Create a request using Slack or the web app to keep things private.

Private Slack requests
Because this is a private request, DM @atSpoke, so your request isn't seen by the whole channel.

Before selecting Continuing submitting request button use the Make changes button. This button allows you to change the request details, including who can see the request.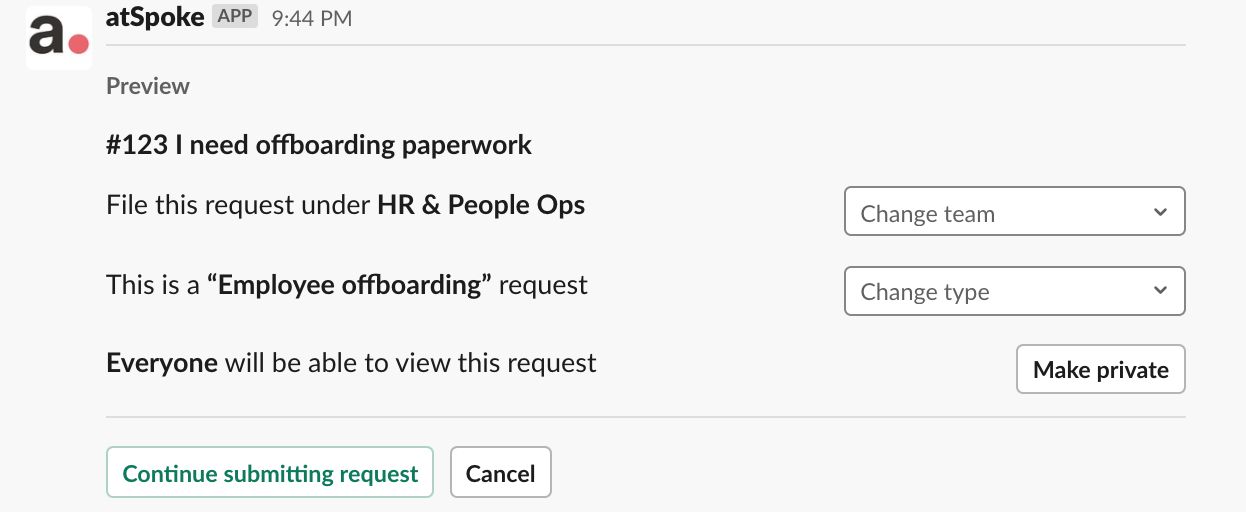 If you'd like to make the request private, choose Make Private before clicking File request.

Private web requests
Use the top request bar to create your request. atSpoke will ask if you'd like to create a request.

Before selecting "Yes, file a new request" click the eyeball icon to make the request private.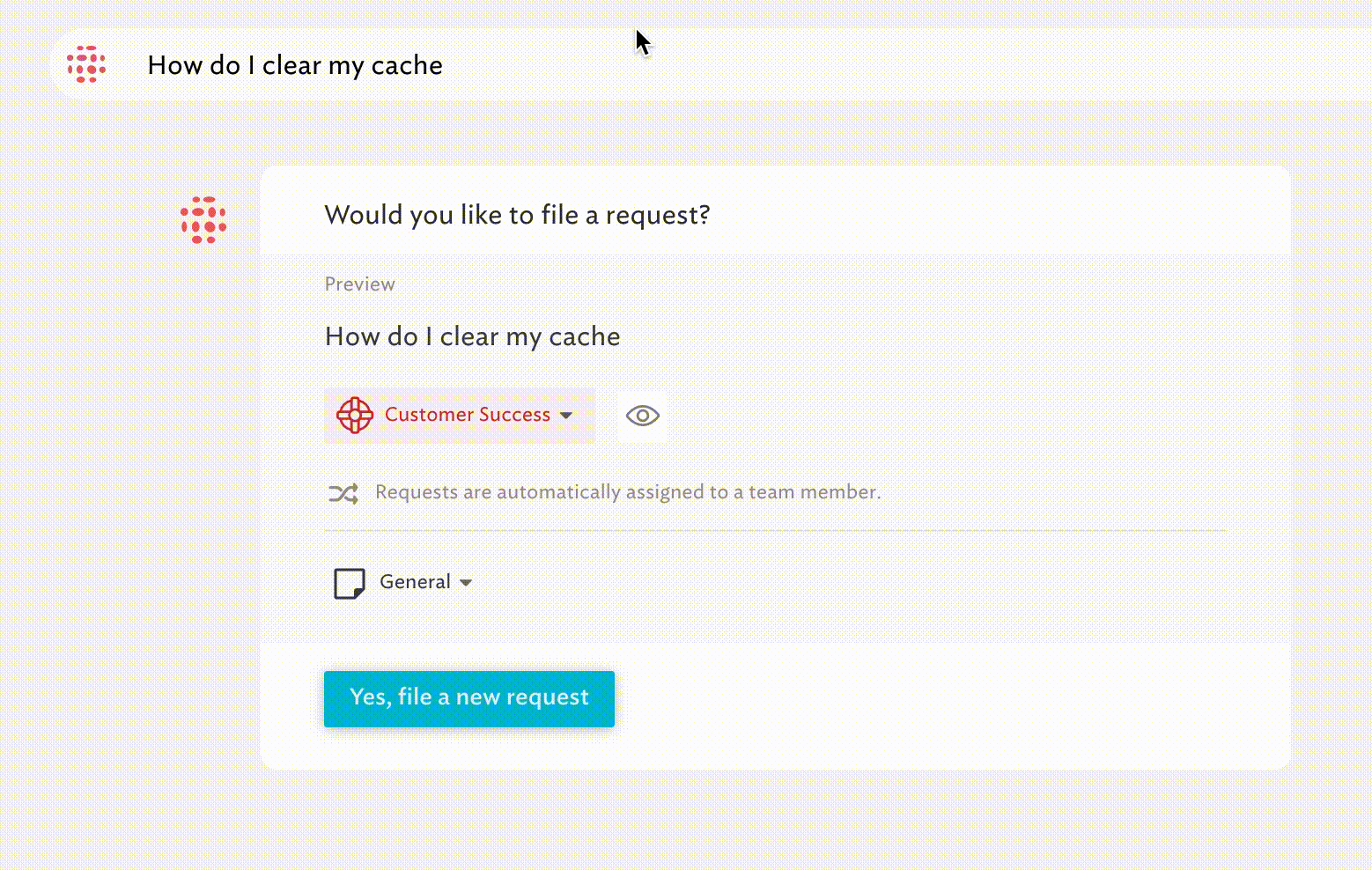 atSpoke shows information for the team handling your request.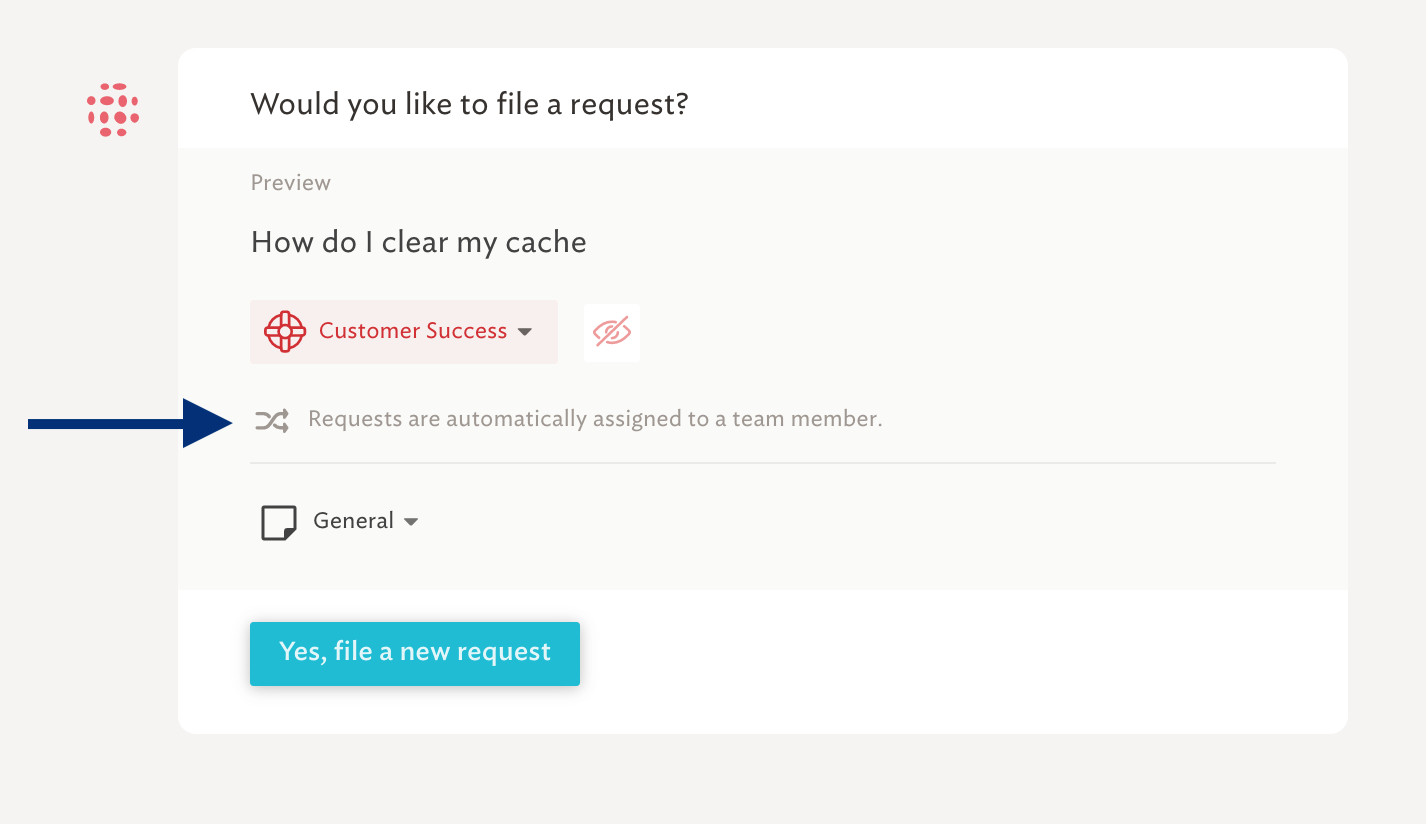 If the request is marked as private, it is only visible to the team to which its assigned. If the request is not assigned to a team, it will be visible until assigned to a team.

Emailing private requests
To find the team specific email, navigate to "Teams" on the left. Next, choose the team you'd like to contact.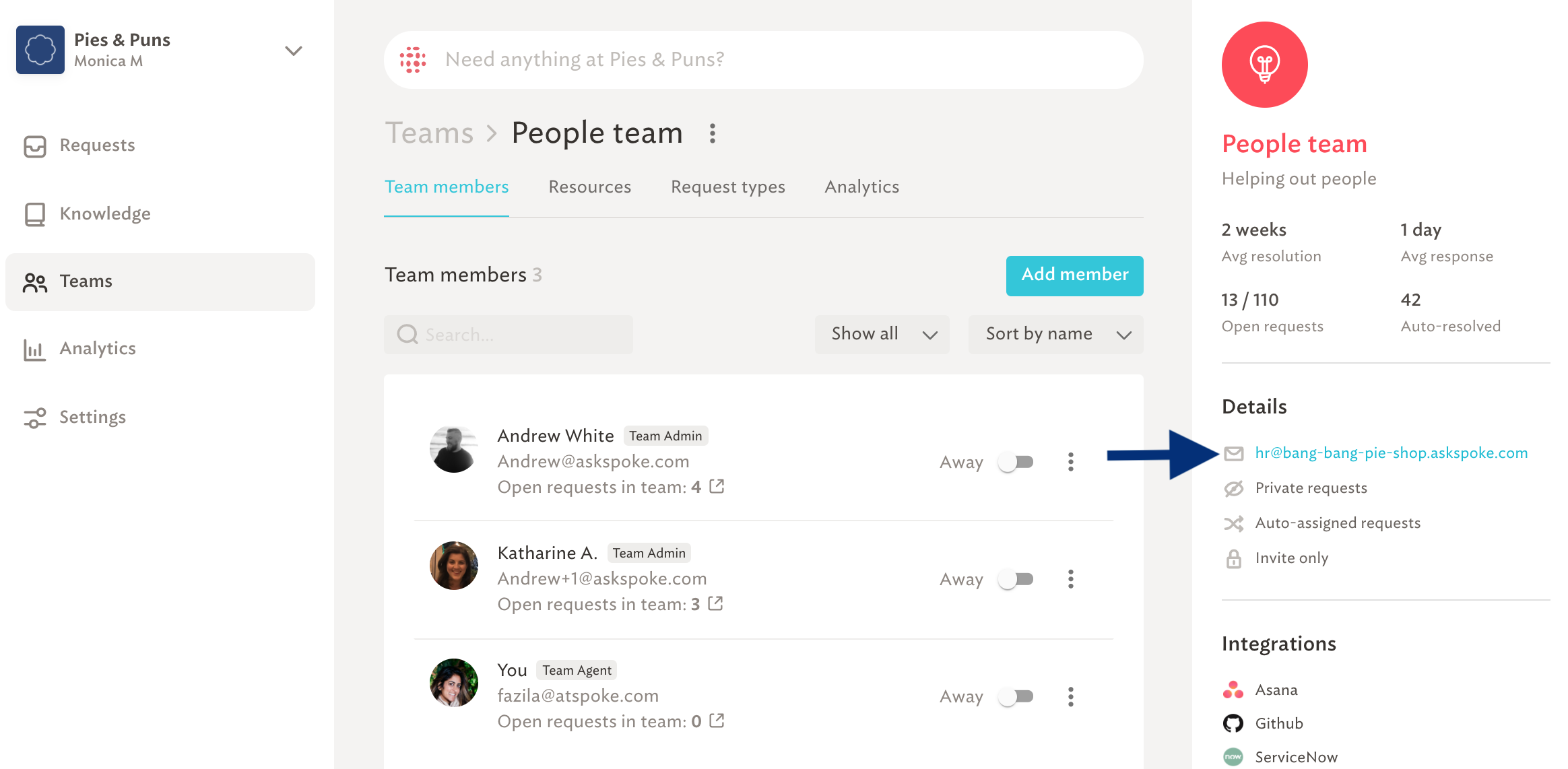 On the team details page, you will see an email address specific to that team. Use this email to directly create requests for this team.
Notice the icons to the left of the email address. These tell you the settings of the team. If the team isn't a private team, consider using the App to make sure the request stays private.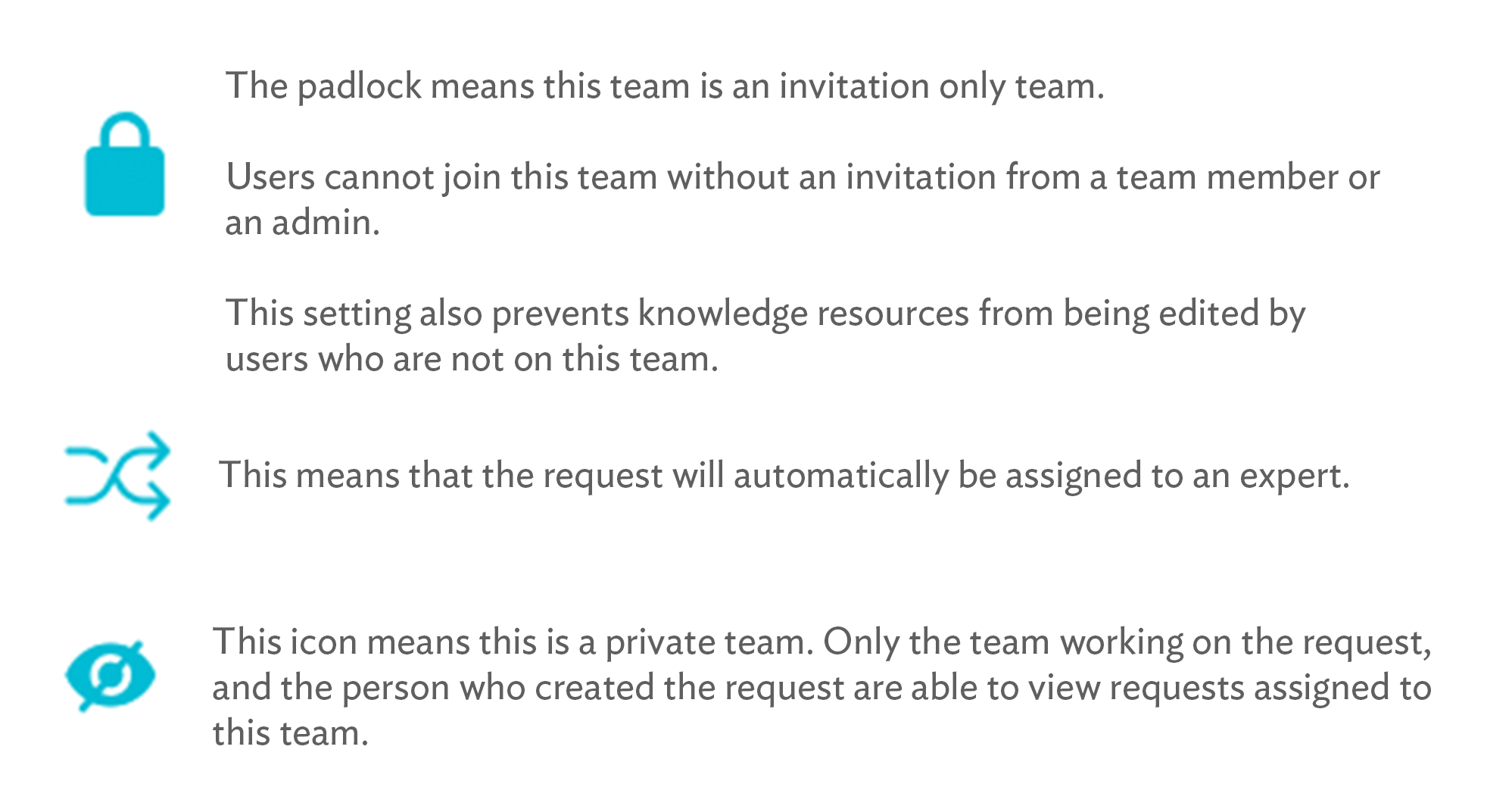 ---
---