Connect your channels
atSpoke works best when users can ask for help in multiple channels. First connect the channels you work in the most, then train atSpoke a bit more using your new channels.
atSpoke can be used in multiple channels:
In atSpoke, navigate to Settings > Channels to view all channels that can currently be connected.

atSpoke ❤️ Slack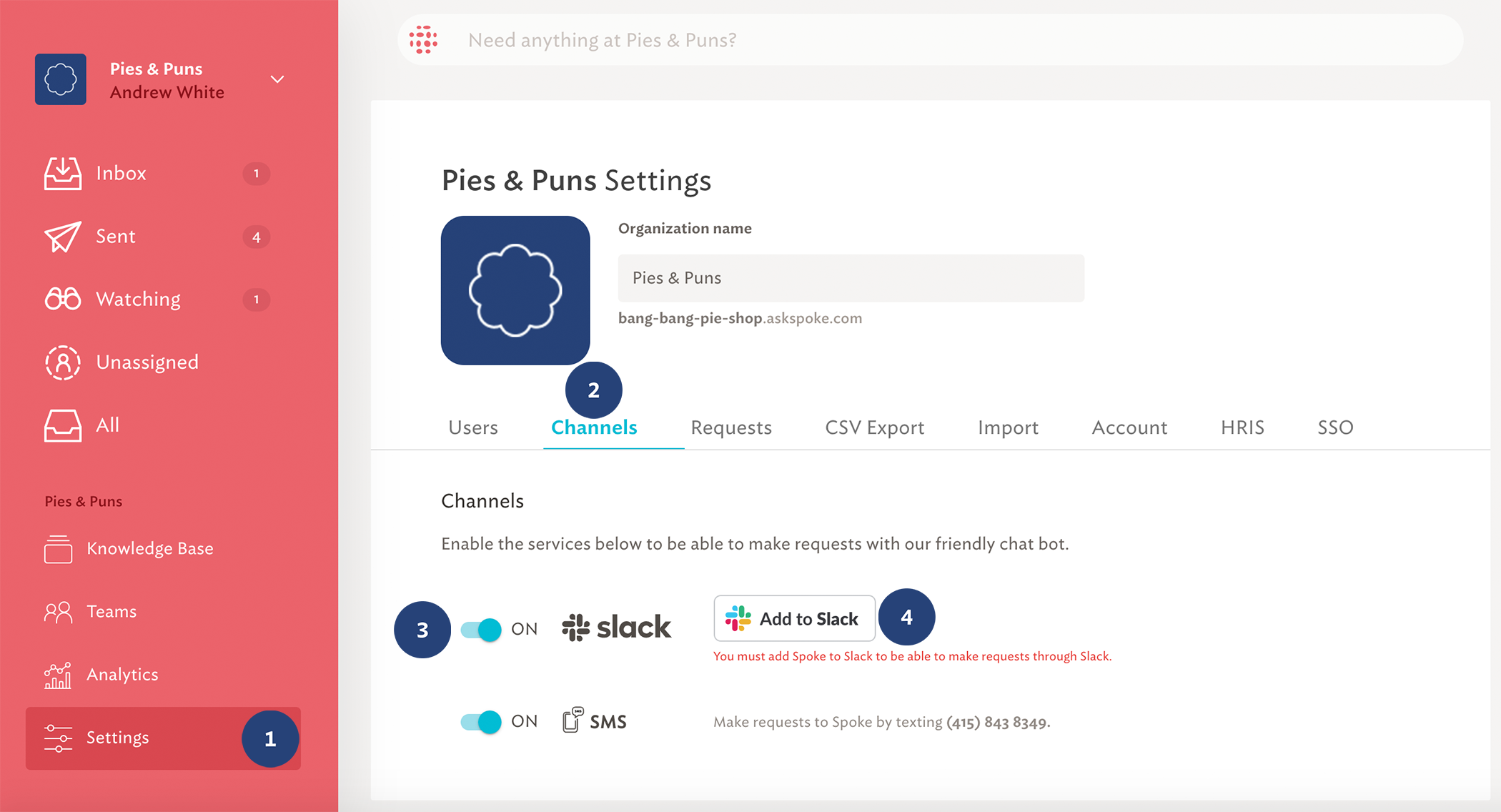 To integrate Slack for your team
Navigate to atSpoke settings 
Select Channels
Turn the Slack toggle to on
Click Add to Slack

atSpoke will connect with Slack and you will be asked to authorize the connection.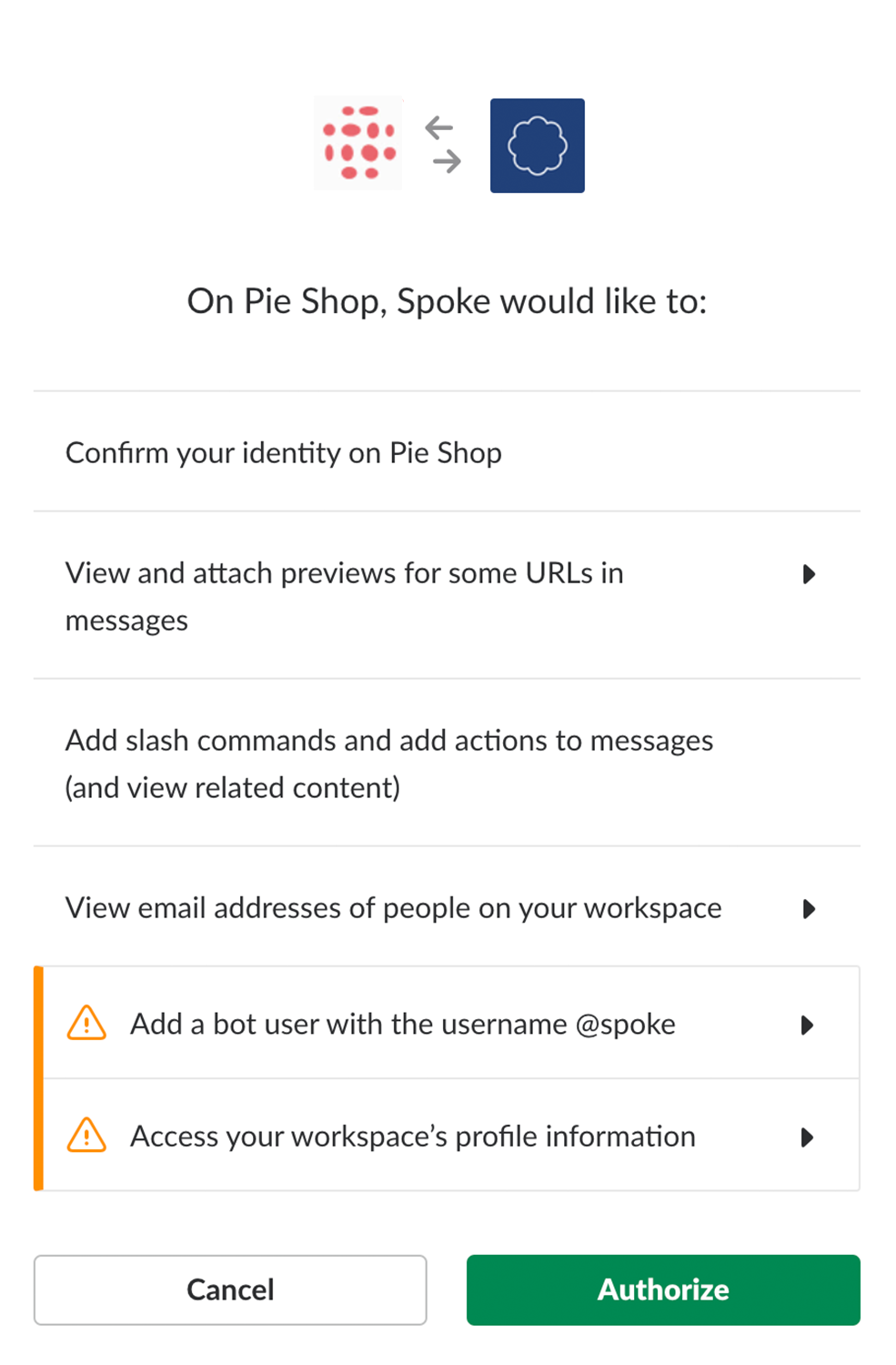 Coach atSpoke using Slack 
Once you have authorized atSpoke's connection to Slack, it's time to make sure it works! 
Add @atSpoke to any public channel used by your team
DM @atSpoke the questions you asked earlier
If atSpoke is confident in the answer, you will receive a relevant knowledge base resource in reply. Asking the same questions from different channels helps atSpoke learn, and become more confident in answering for you! 
If atSpoke doesn't reply with an answer, never fear! Navigate back to the web interface and answer these questions again.  This helps atSpoke's machine learning each time. 

Email atSpoke 
atSpoke's general e-mail address is in the lower left of your atSpoke dashboard.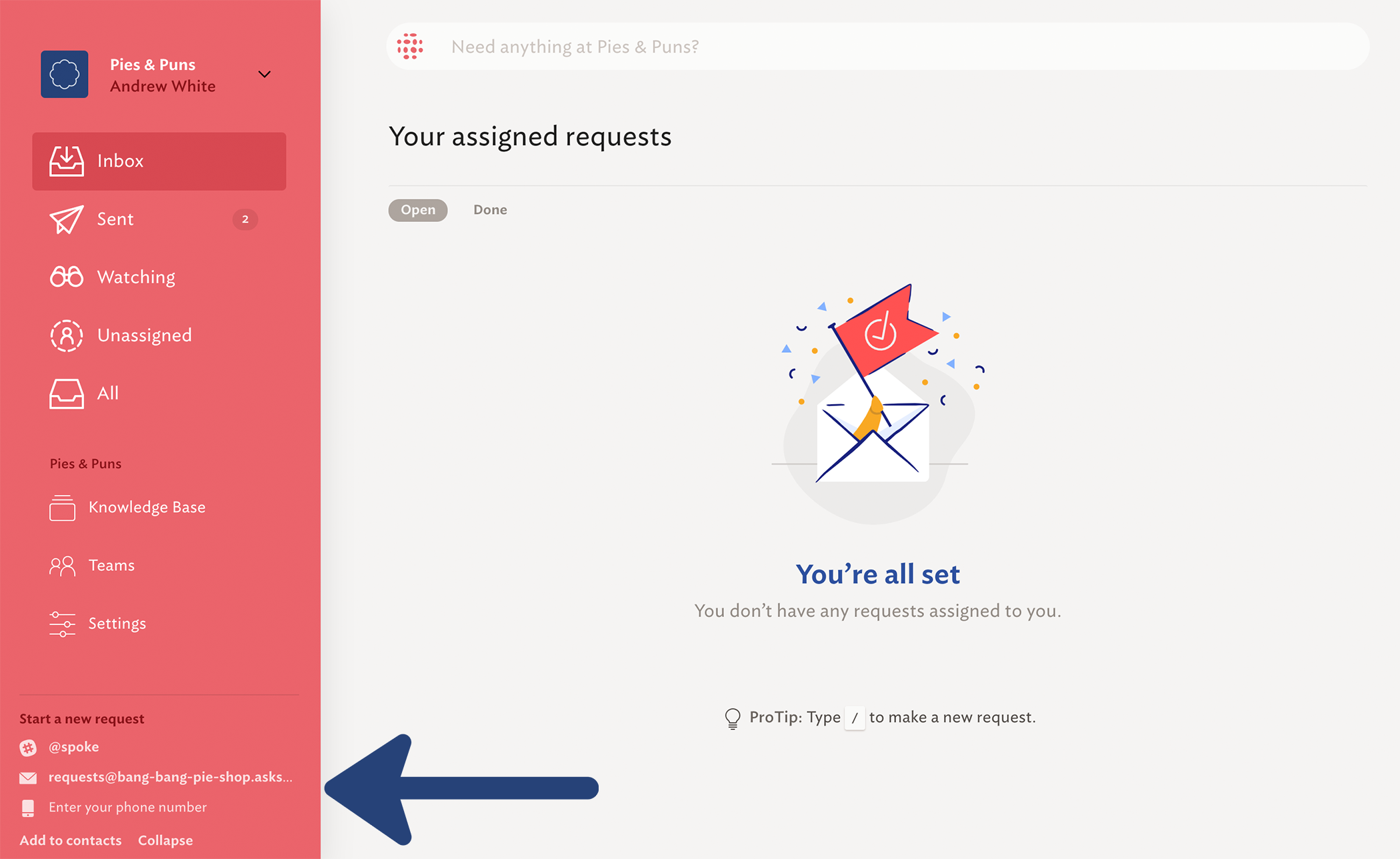 Sending an email to this address is like creating a general request. atSpoke will auto-assign the request to the team who can help.
If you know which team you'd like to send your request to, navigate to "Teams" and choose the team you'd like to email. You will find the team specific email in the team details view.

Starting a request over email is the same as starting one on the web with atSpoke. 
The platform will search for existing knowledge base resources that can answer, and if nothing is available, atSpoke will assign the ticket to a team.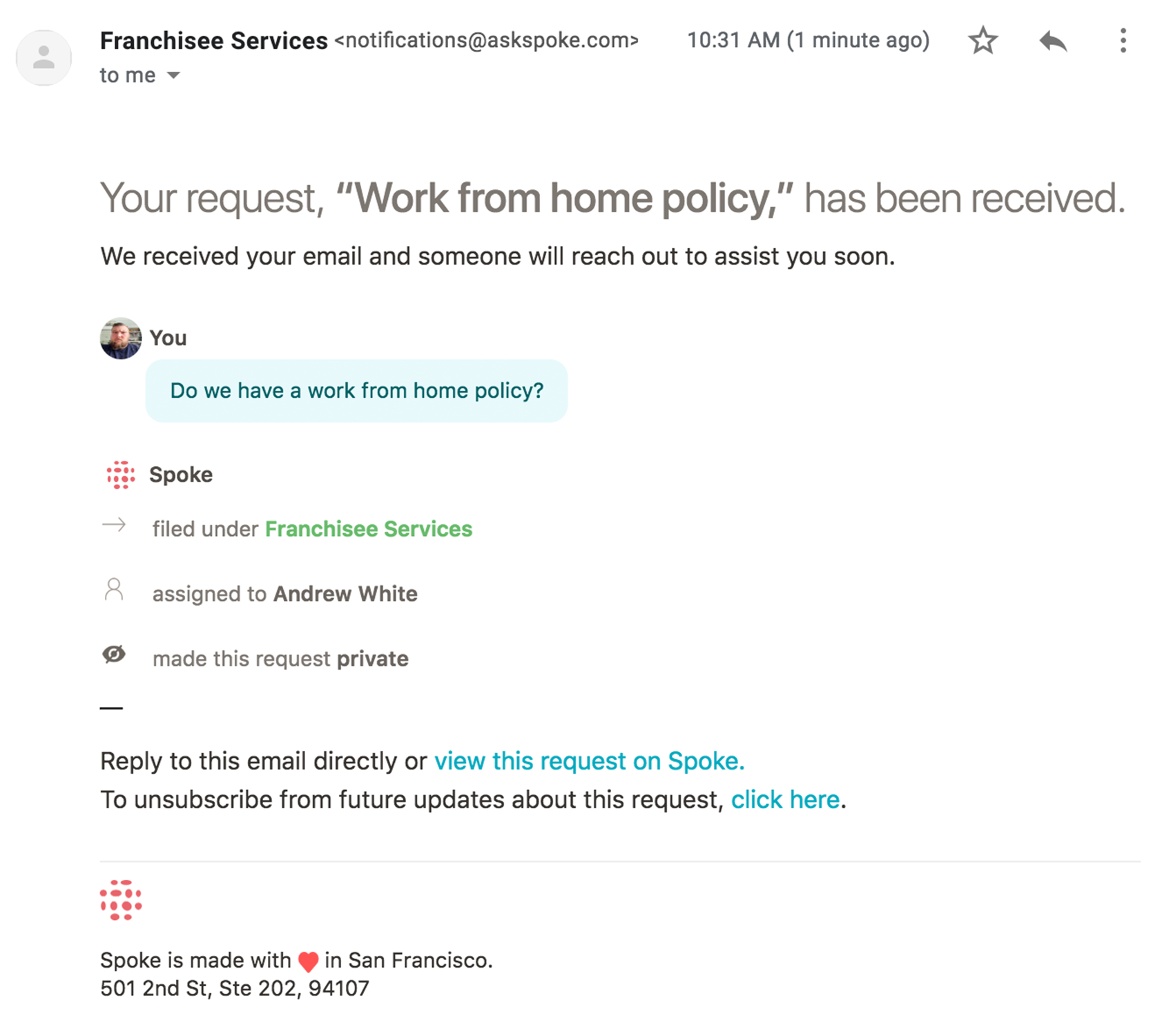 When atSpoke responds with a resource, be sure to let atSpoke know if its answer was helpful or not. Your reply helps atSpoke to learn how to respond to requests. If the answer wasn't helpful, atSpoke will get your request to the right person for a resolution.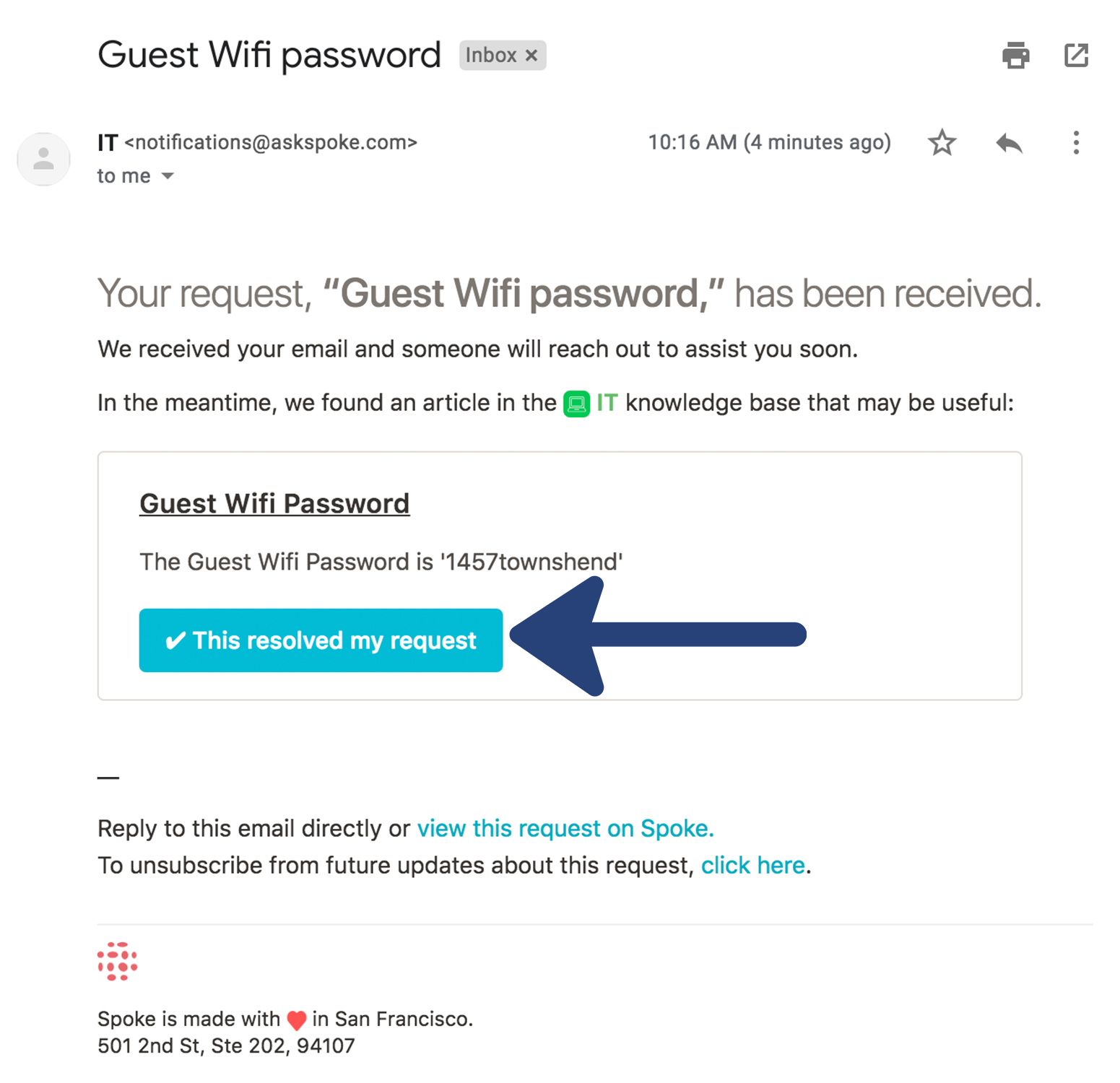 To help atSpoke read your question clearly, add a "--" above your email signature. This helps atSpoke understand which part of your email is the request.

SMS atSpoke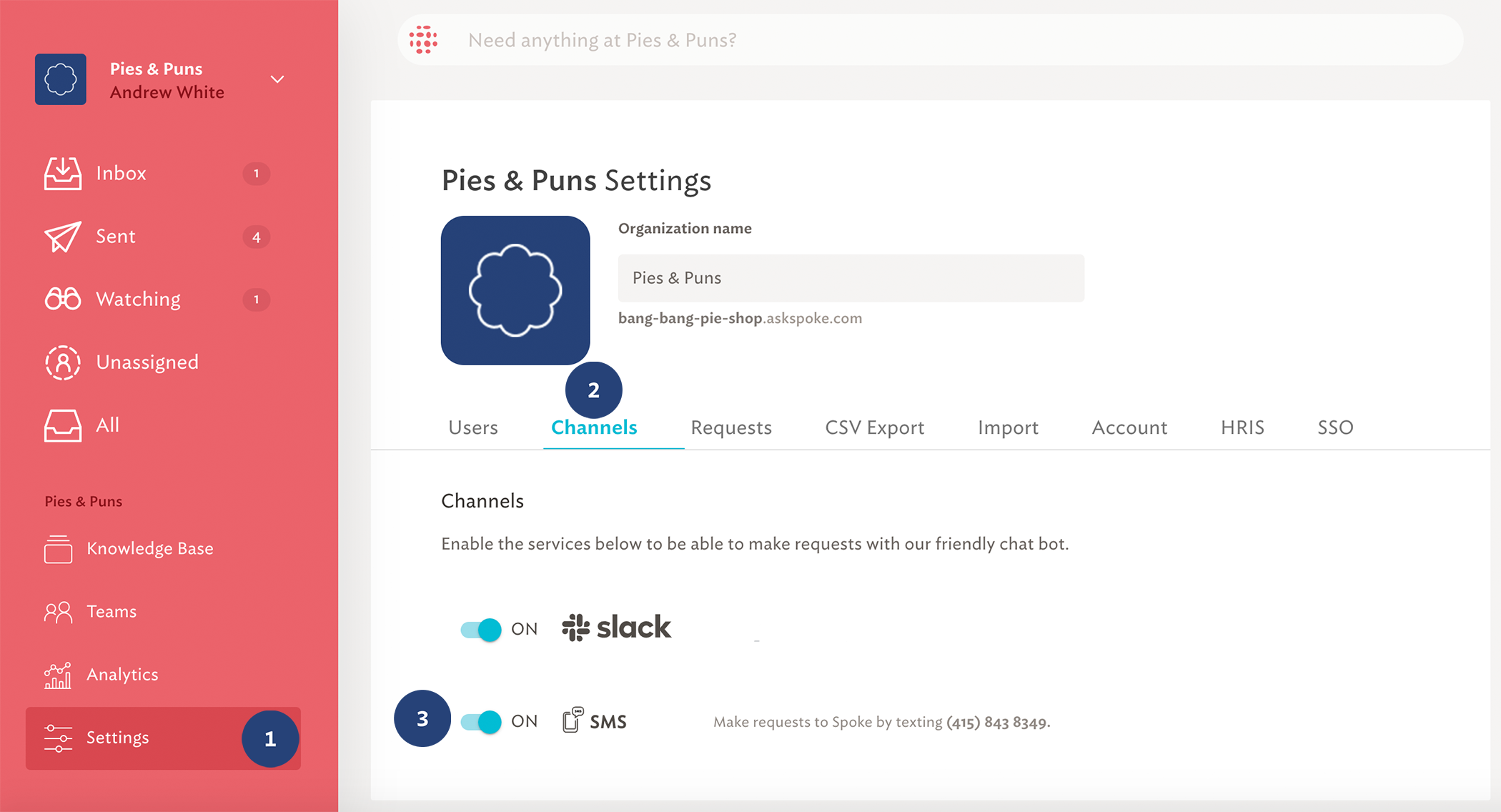 Navigate to Settings
Select the Channels tab
Turn SMS on
Once you click Save settings, atSpoke will generate a text-only number to contact your atSpoke account. The number will be immediately visible to you and anyone else who logs in.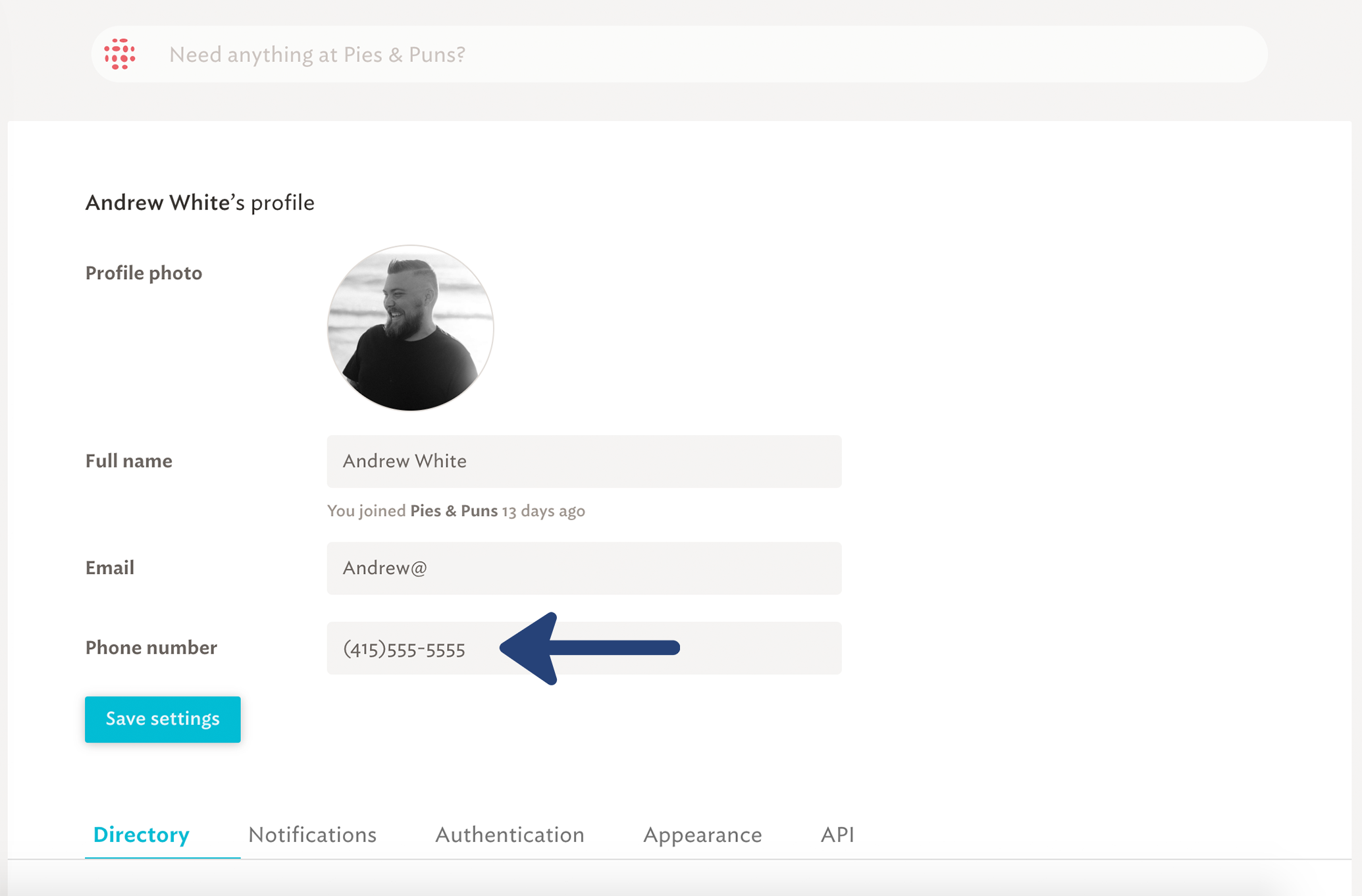 You will also need to make sure that your users have phone numbers saved within their atSpoke user profiles. This allows atSpoke to confirm which users are able to access your company information.
This is all your number is used for; atSpoke won't be calling you when we're lonely or to sell you socks at dinner time.

Once these steps are completed, simply send a text to the SMS number and voila! atSpoke will respond with more information almost immediately via text.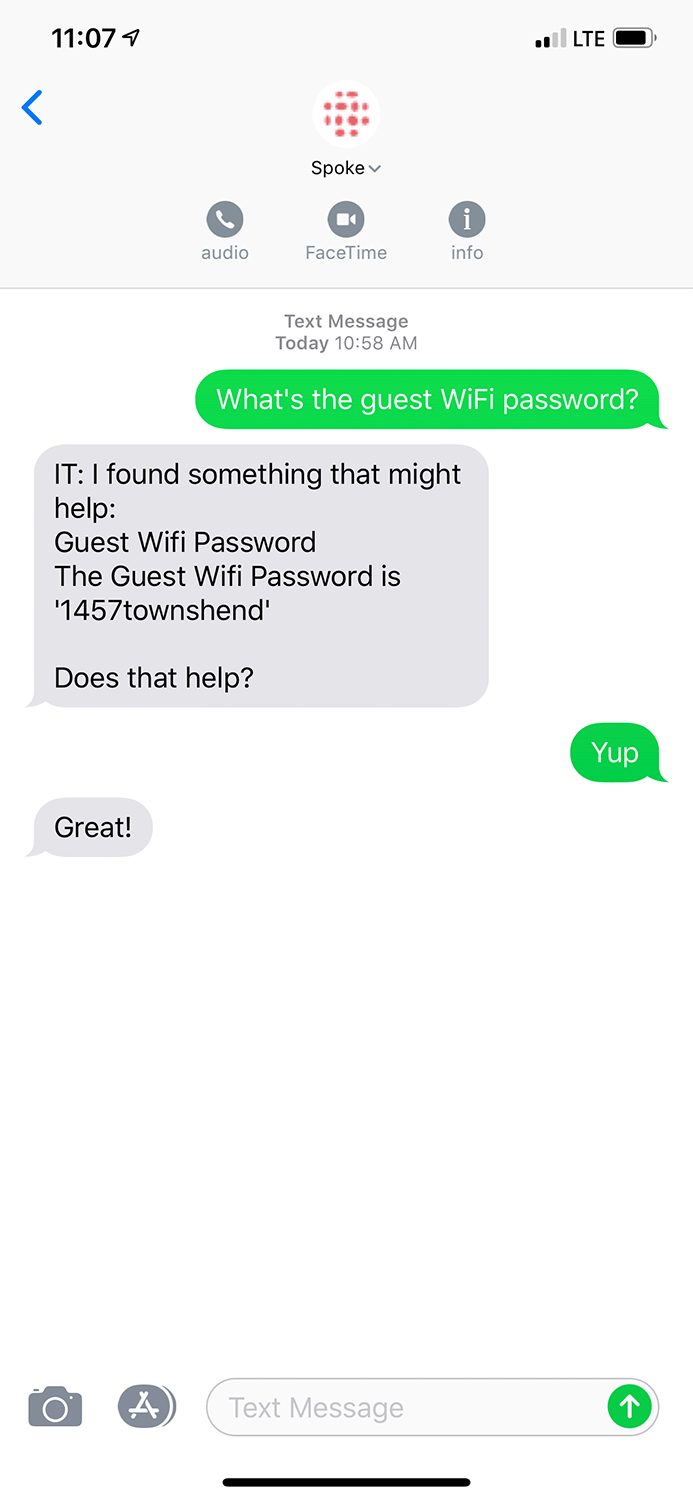 Respond to atSpoke directly or log into the platform to reply to the request.


---
---