Private notes
Whether passing a project from team to team, or adding context to a request, sometimes you need to leave notes for your team in private.
atSpoke is excited to offer private notes to users on our standard and plus plans! Communicate privately with members of your team, and send updates to the requester when you're ready.

Who can see private notes?
Members of the team assigned to the request
Author of the note
People @ mentioned in a private note will be able to see the note where they are mentioned, and reply privately
If you need approval from a manager on another team, @mention them in a private note. They will be able to see the the private note where they're mentioned, and reply privately.
Who can leave private notes?
Members of the team assigned to the request
Users mentioned on a note

Using Private Notes
First, insure the request is assigned to a team. Requests not assigned to a team won't show the option to leave private notes.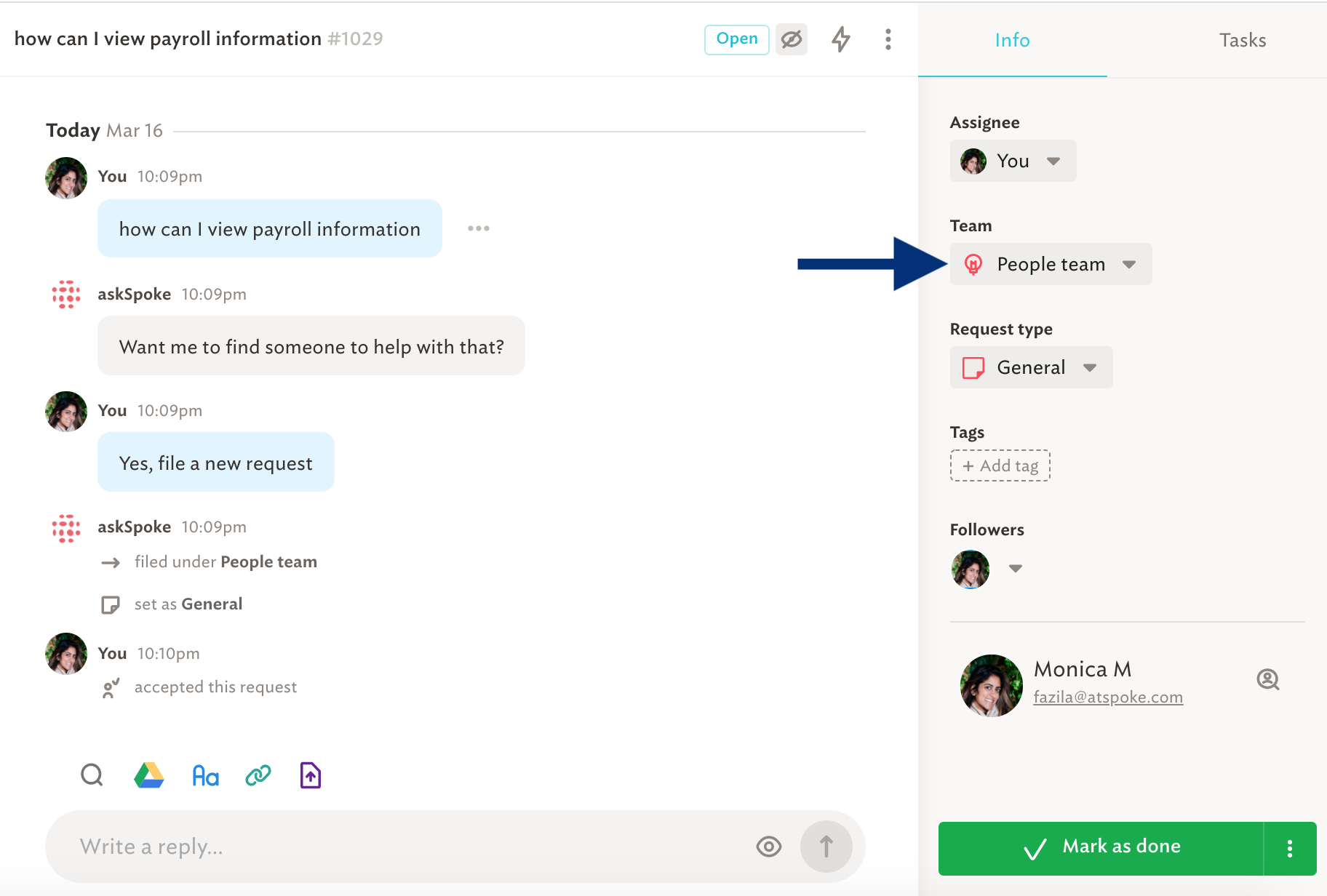 To begin, click the eye to the right of the bottom reply bar.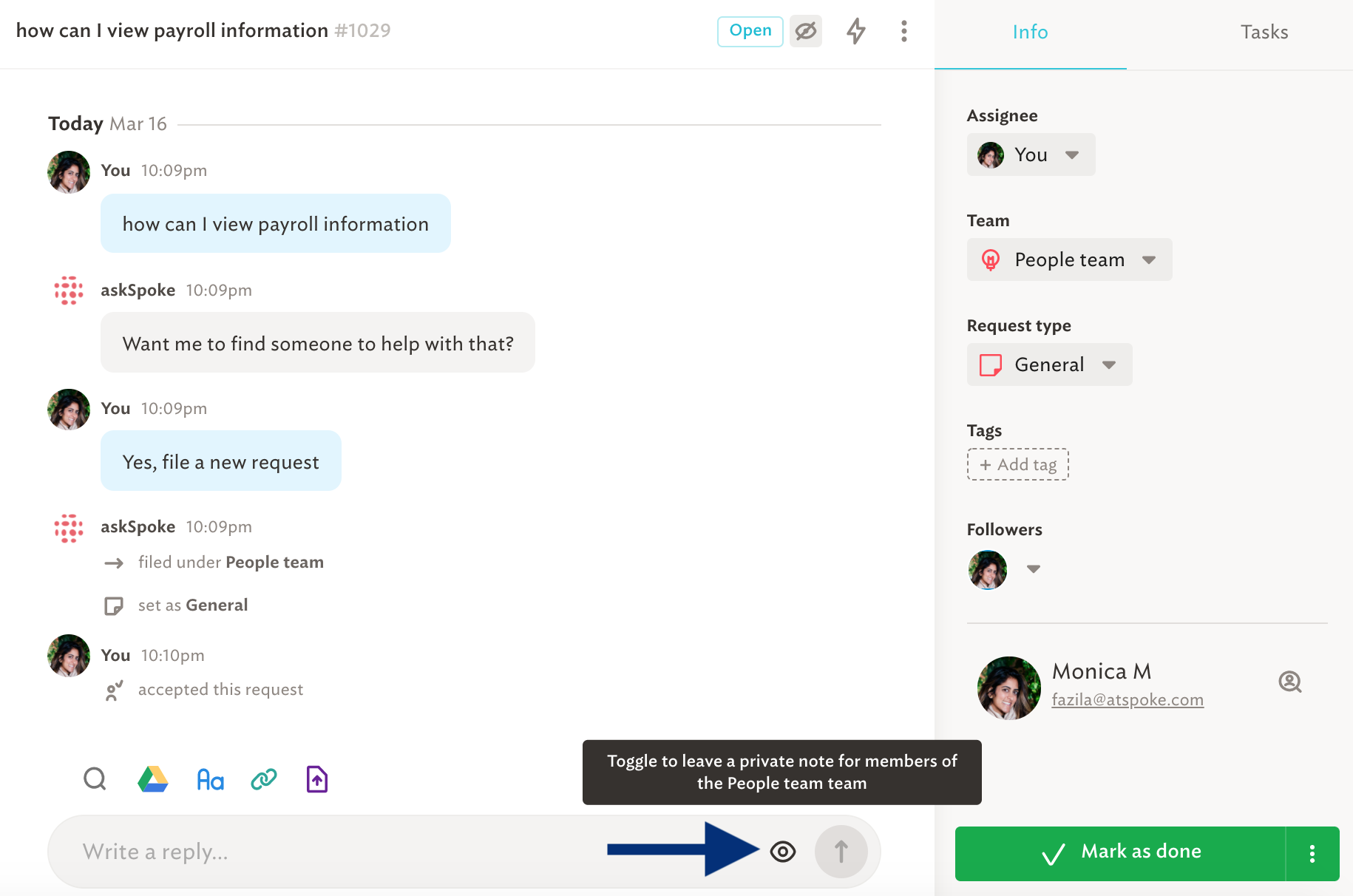 You'll see the reply bar change to match the color of your team icon. Now you can leave a private note.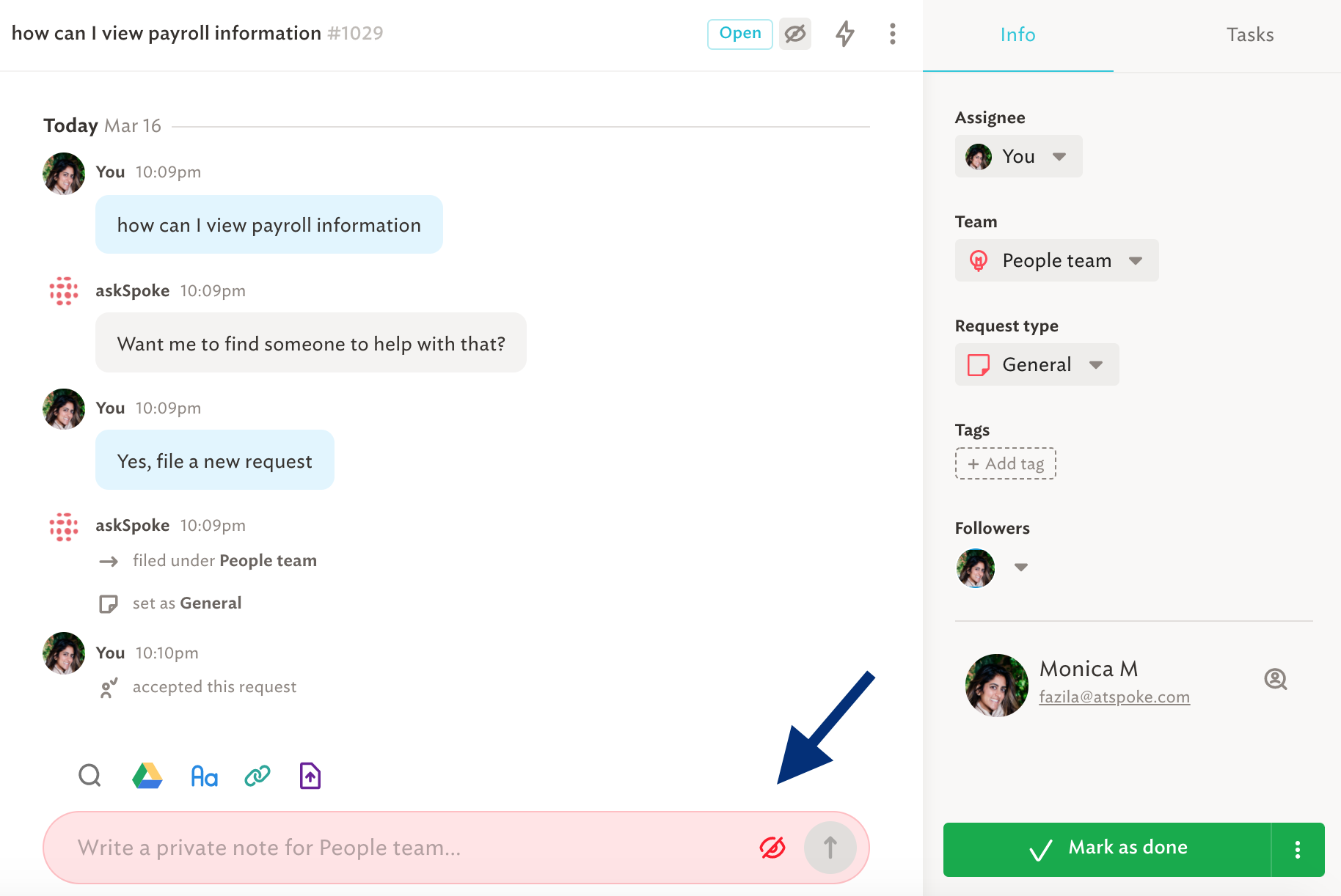 This note is visible to any member of the People team.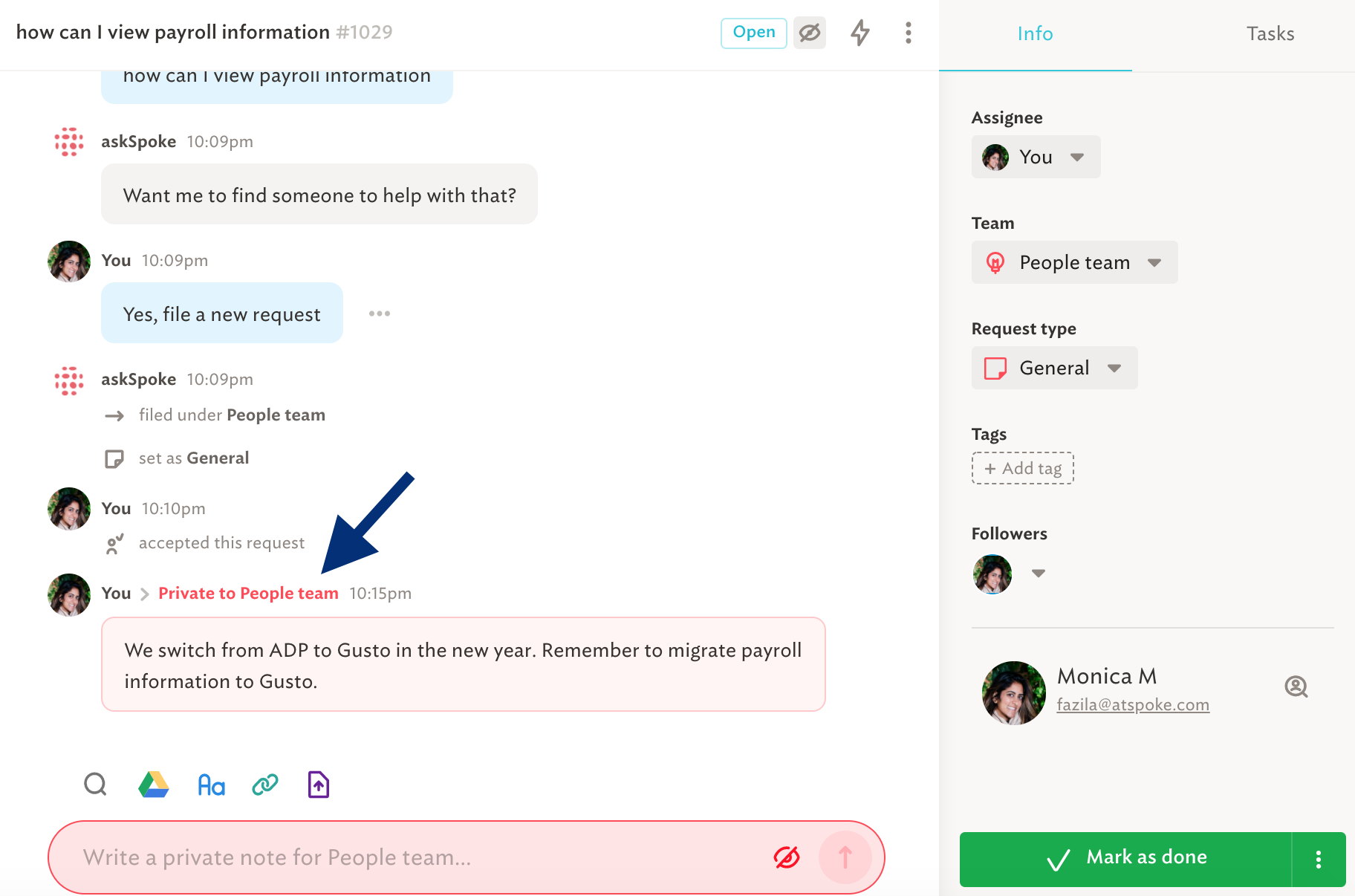 Notice the different color of the private notes. When replying to the requester, the message will send with a light blue background.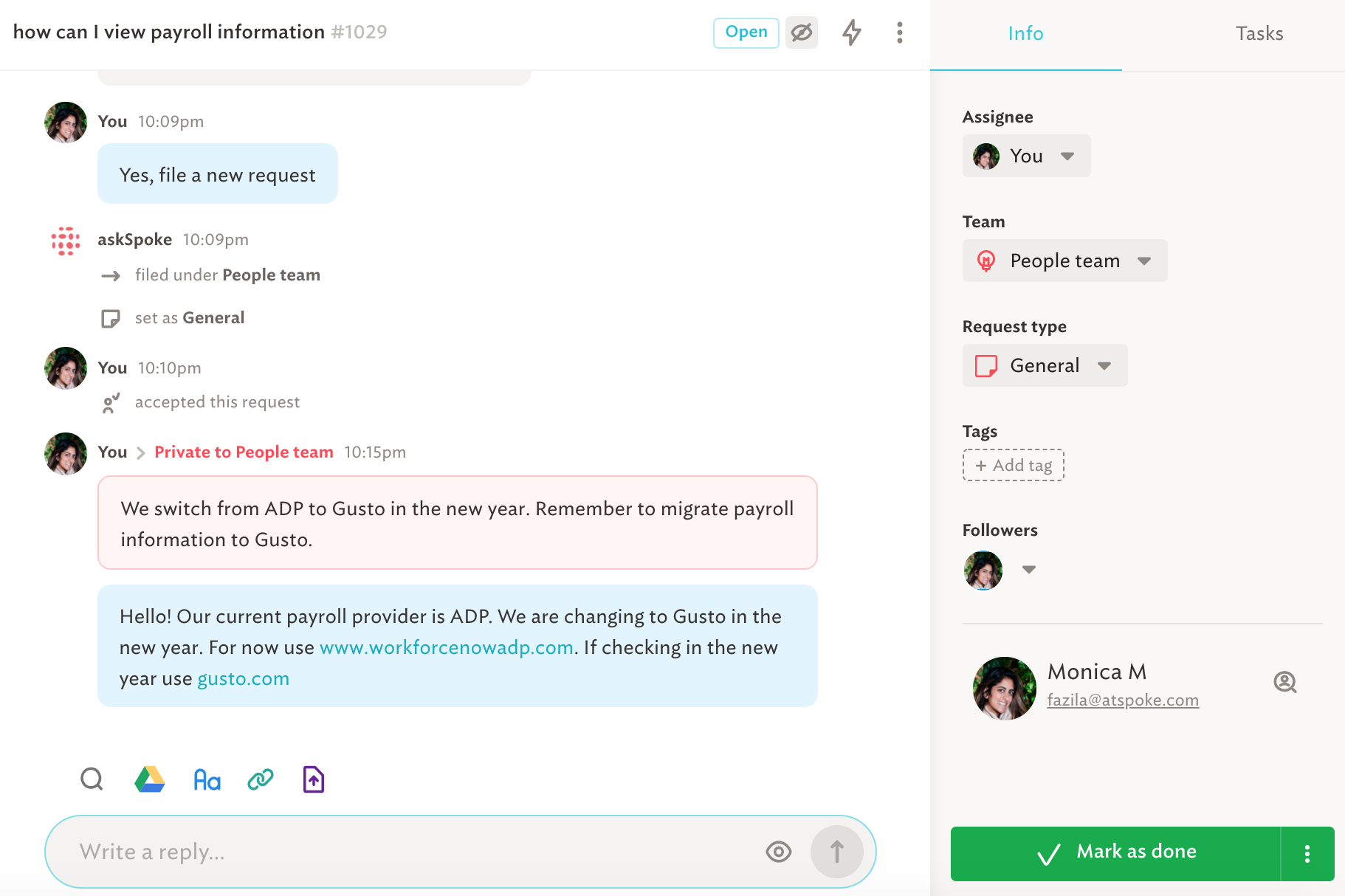 Can other teams see my notes?
Other teams cannot see your private notes. If a request is transferred to a new team, the new team will not be able to see any existing notes, unless they have been @mentioned.
Administrators can only see private notes if they are a member of the team that made the private note.
How do I know if a message is a private note over Slack?
In the thread the message will say Name of Sender (Visible to members of IT Team)
Can I make private notes over Slack or Microsoft Teams?
Private notes can be sent from Slack by prefixing the note with #p. Leaving private notes are not supported in Microsoft Teams at this time. A private note will be highlighted in the team color in the web app.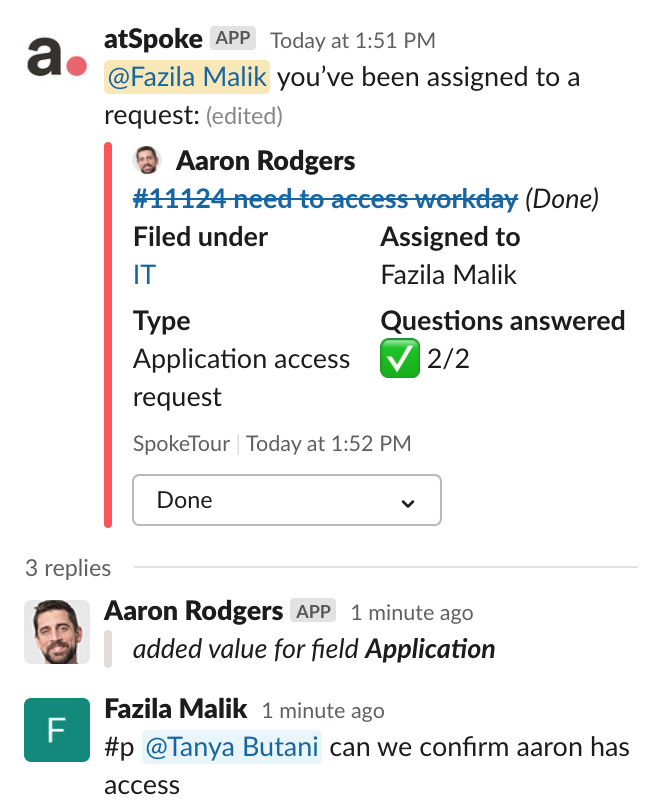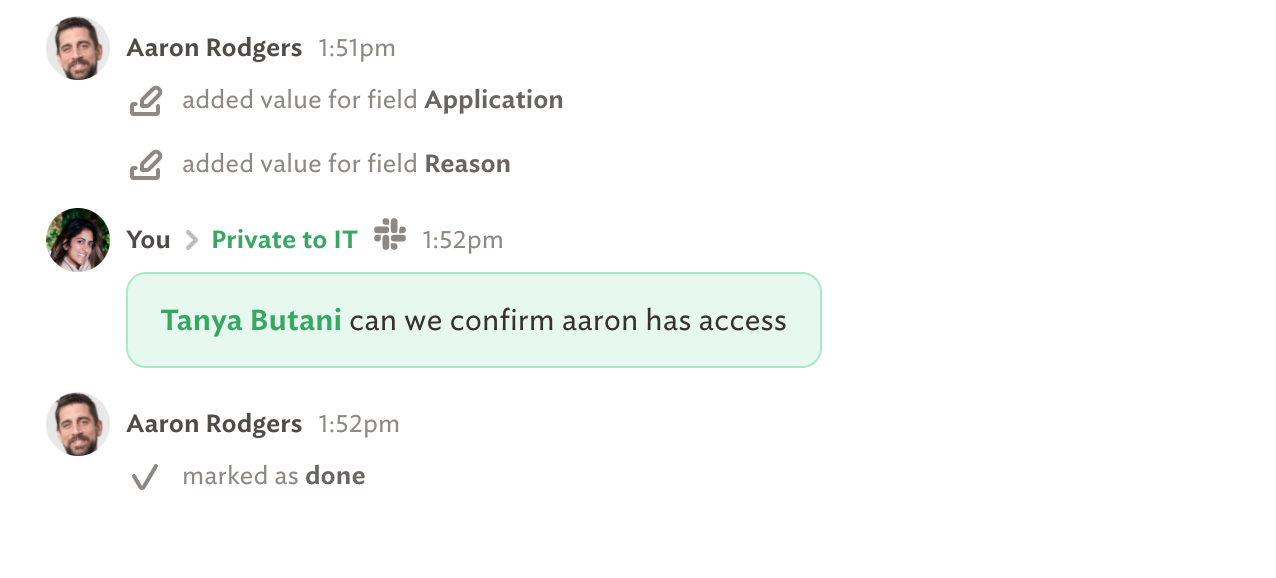 ---
---