Integrating with Zapier
Setting up your Zapier account is quick and easy. Learn how to connect atSpoke and Zapier to save hours (maybe even days) of your time! Zapier support is available to atSpoke users on our Standard and Plus plans.

Supported triggers
New request - Triggers a Zap each time a new request is created.
New resource - Triggers a Zap each time a new Knowledge resource is created.
Supported actions
File Request - files a new request
Update Request - updates an existing request
Create Resource - Creates a new resource in the knowledge base
Invite User - Invites a new user to your atSpoke organization (this may affect your atSpoke invoice)
Supported searches
Find a user by Email - search for a user by their email address
If you're looking to do something more complex, check out our API documentation!

How to get started
In Zapier, search for atSpoke. After selecting atSpoke, you will be prompted to connect your account.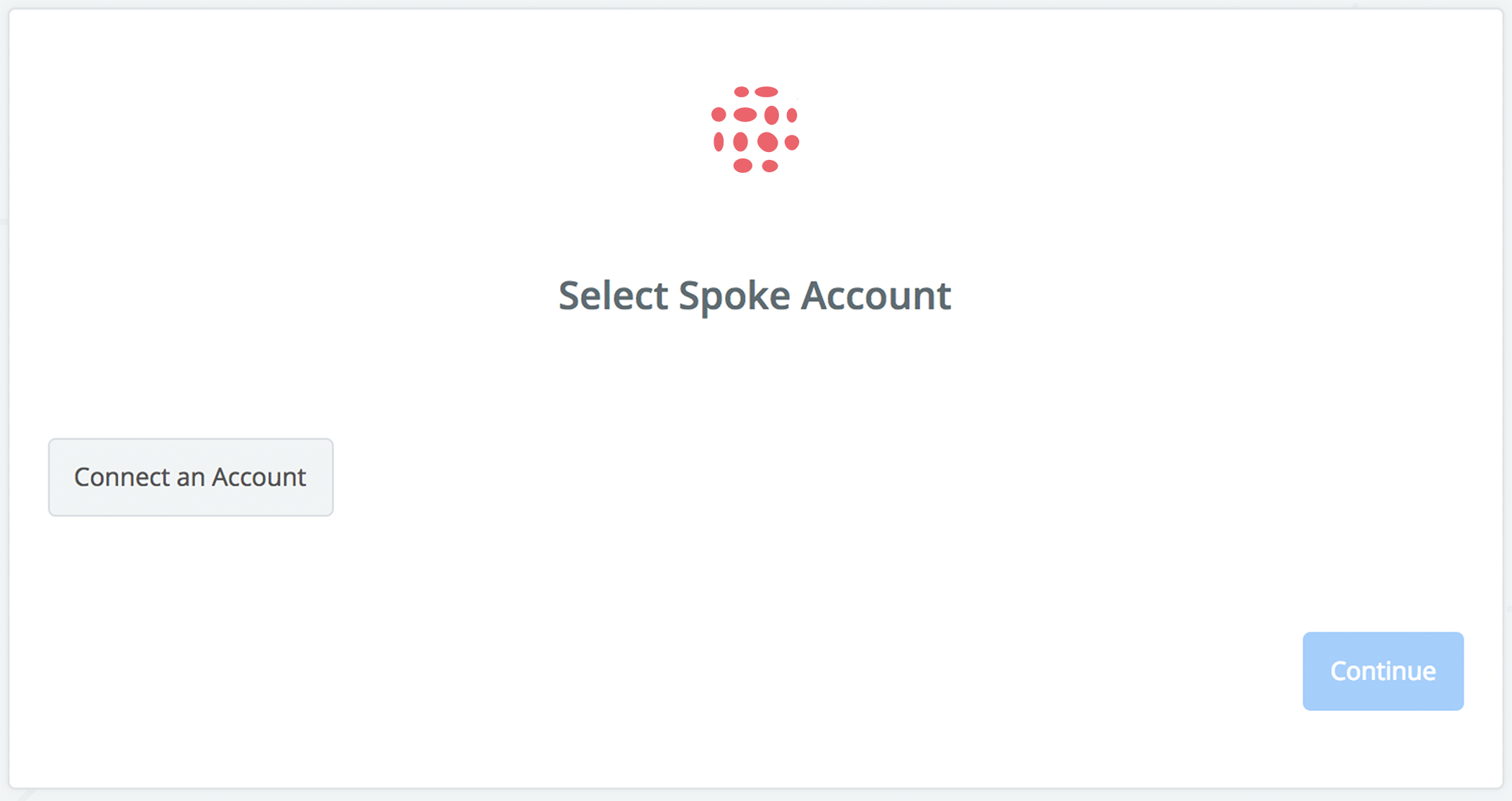 You should then get a popup window asking for an API key from atSpoke. This is a unique key that can be generated in atSpoke.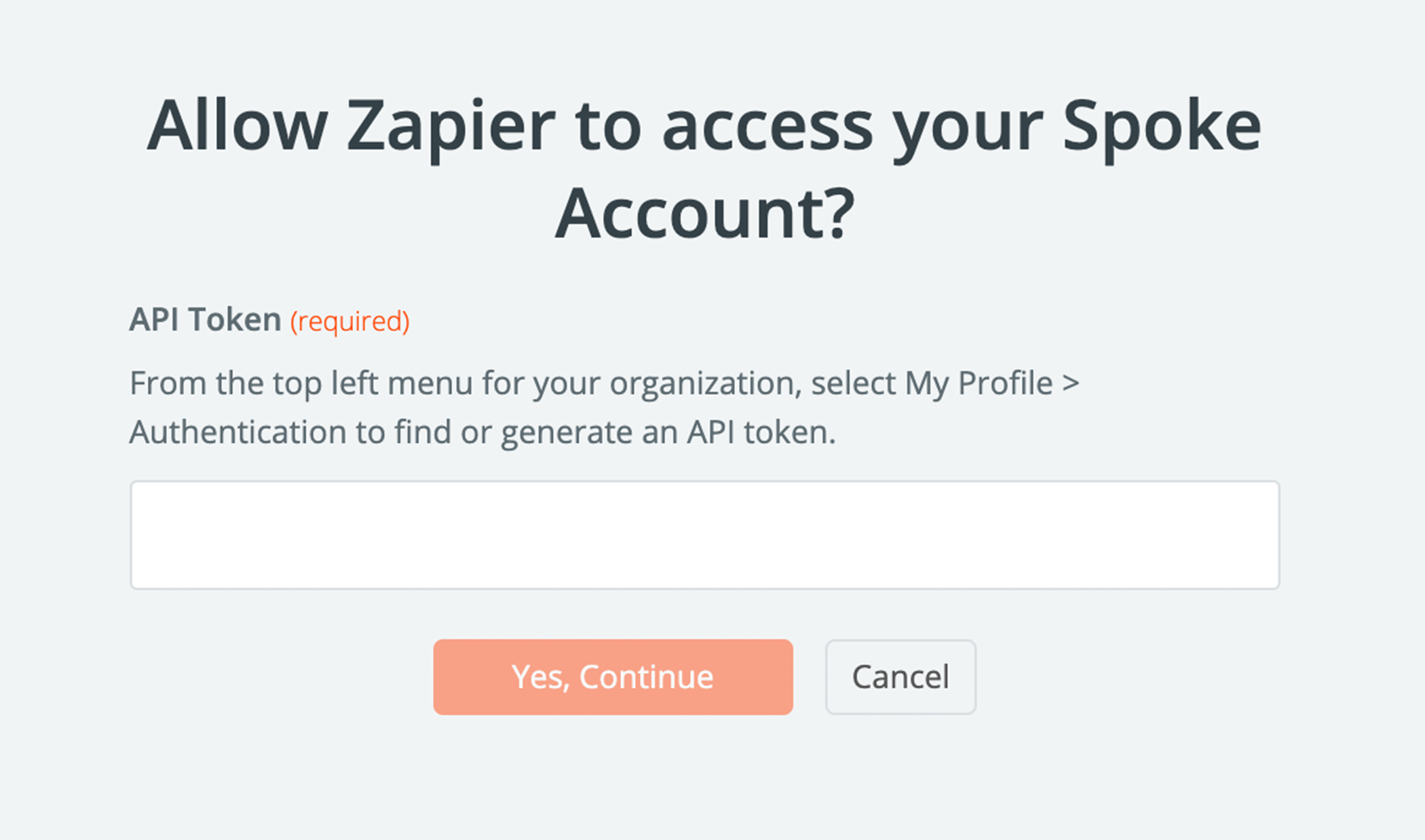 Finding the API key
Select "My Profile"
On the profile page select "Authentication"
select "Generate a token"
Generate an API key and copy it to your clipboard. You will paste this API token into the popup from Zapier.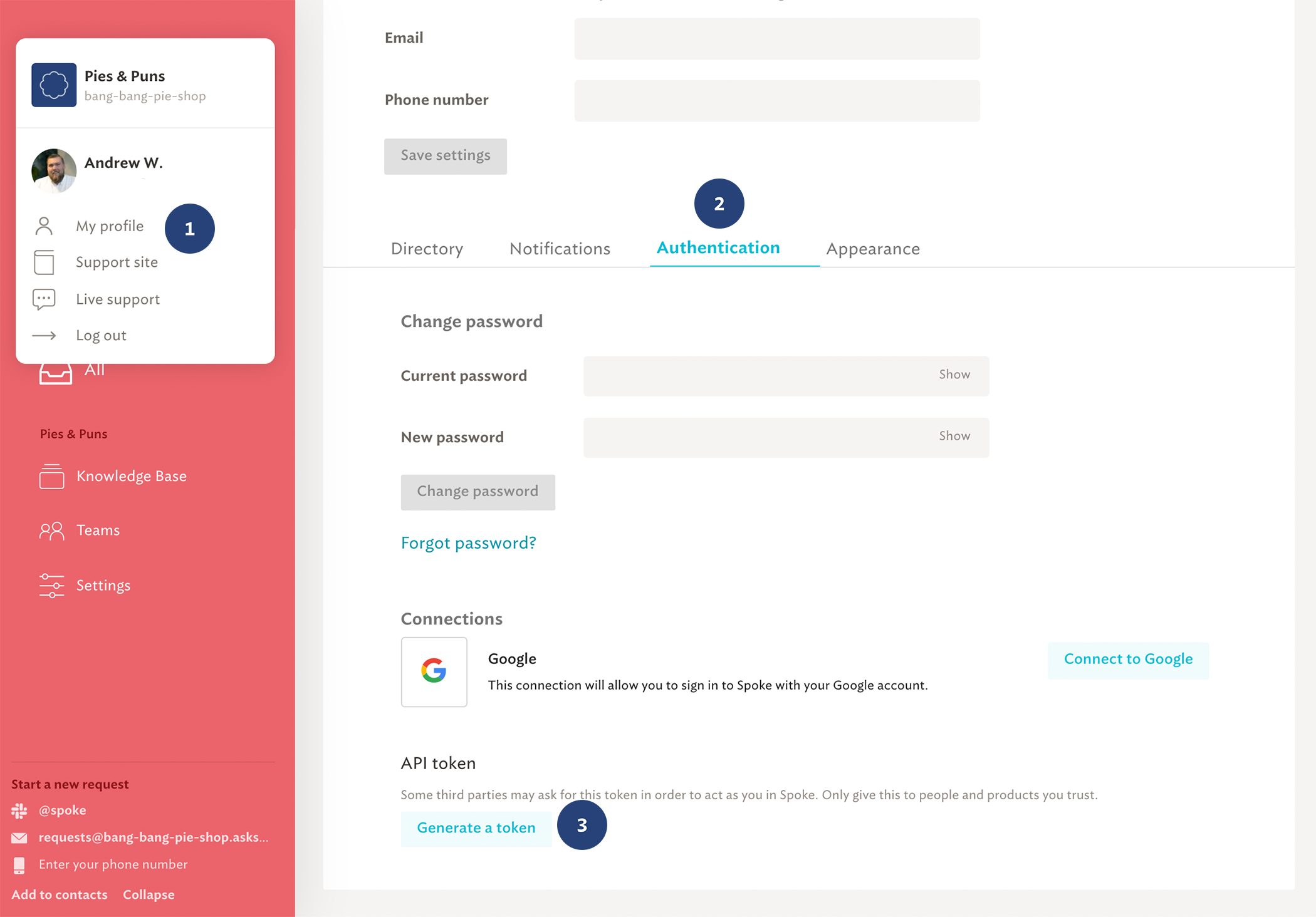 This step allows Zapier to create and manage requests in atSpoke on your behalf.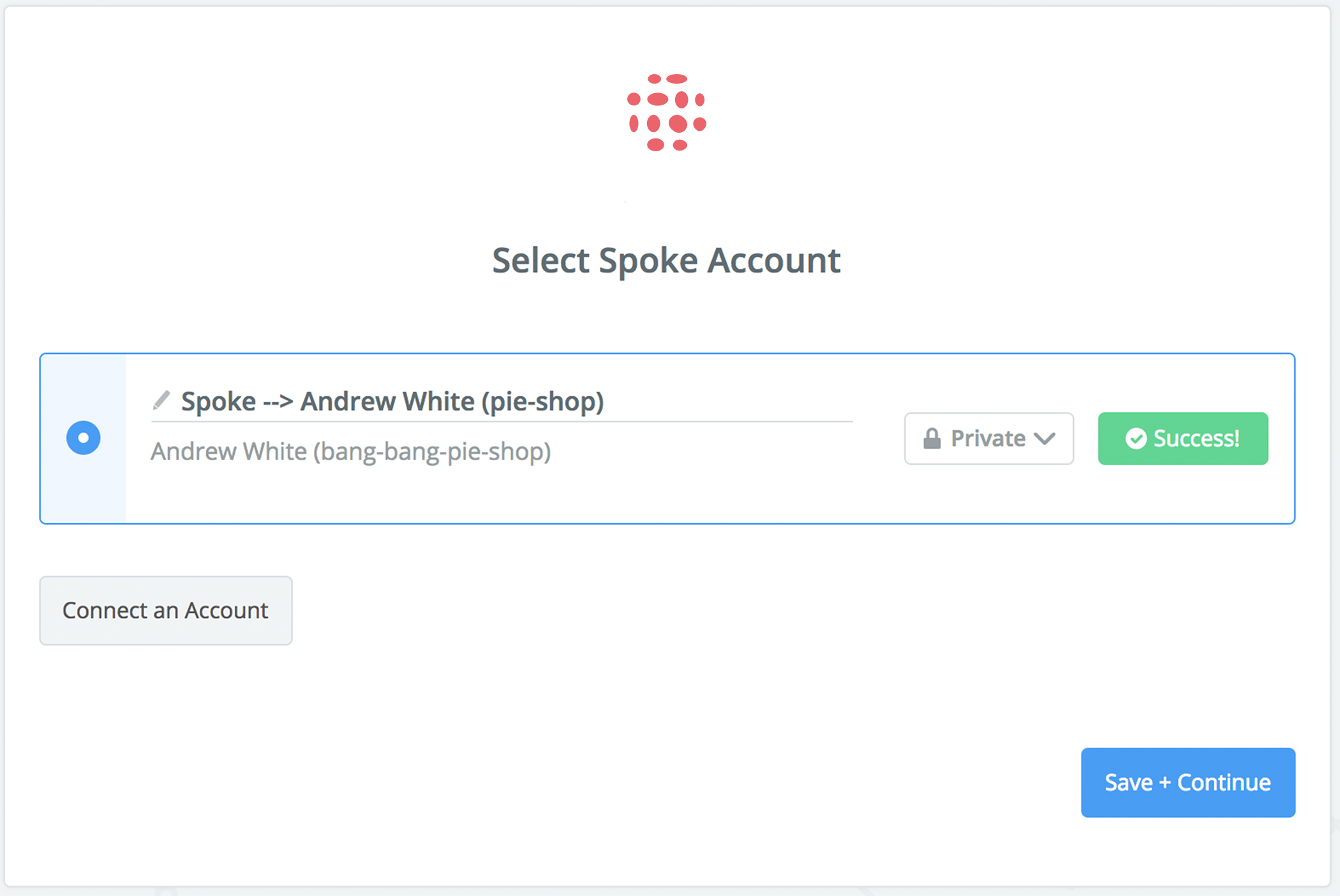 Zapier will show "success" once you've connected Zapier to atSpoke. Select "Save + continue" to begin creating Zaps!  
---
---