JSON Data Export
As a part of the atSpoke product end of life plan, we have added a data exporter to your settings page. Org Owners and Org Admins can navigate to the data tab on the settings page.
The following report types will be available for export:
Config Lists
Knowledge Resources
Requests
Schedules
SLAs
Tags
Teams
Workflows
Users
This allows you to customize the data which you export in advance of the sunset of the atSpoke environment on September 30, 2022.
To export data, click Create a new export in the top right of the page.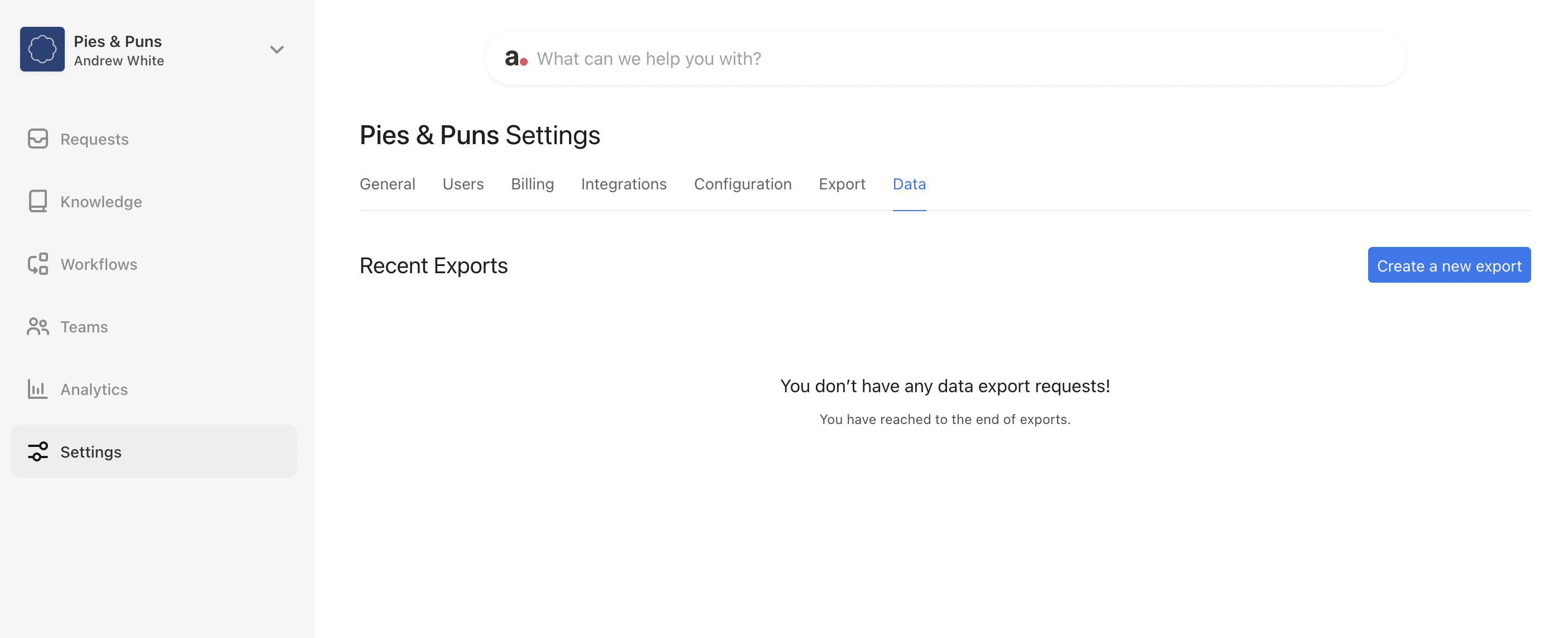 Name your export in the Description Field, choose the data type you'd like to export from the dropdown, and set the date range (up to 365 Days)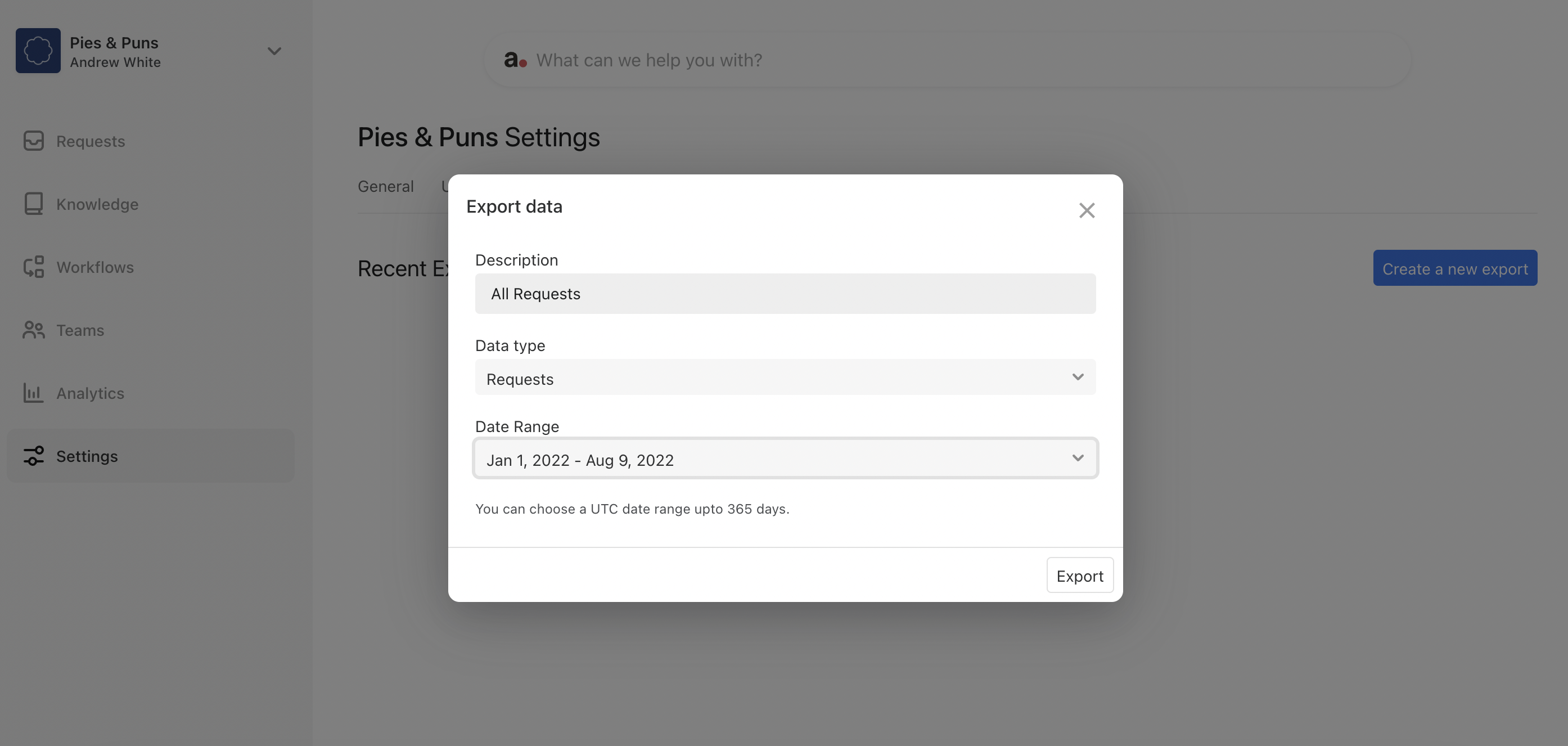 Once you have set your parameters, click Export.
When the export is complete, the admin who initiated the export will receive an email linked to the completed report.
Handling Attachments
If a request has file attachment(s), there will be a `files` directory in the main requests export. This folder will contain subfolders containing each request's system ID. Each request JSON document has an  `_id` field which is  the request system ID.
The subdirectory will contain files with name `19c4c8cc17231f0008847bbc.pdf` The `19c4c8cc17231f0008847bbc` part of the file name(name without extension) is the system ID of the attachment. This can be found in the respective request's  `updates.content.message.attachments._id` JSON field.
 In case the uploaded file did not have any extension or extension metadata, the same will be applied in  the export file. So the file name in that case will just be the file system ID `19c4c8cc17231f0008847bbc` instead of the extension 
Additional Notes
You will have 90 days from the termination date on your contract to export any remaining data, with data access available until atSpoke server termination on December 31, 2022.
Each export will contain JSON data of the selected data type and does not contain any relational data. For example; "requests" export would contain request data with the requester user's ID in the system rather than the direct user details. However, you can relate the files based on the system IDs.
Each exported request contains a `requester` field which contains the requester's User ID e.g. `61c4c8ca17231f0008847bb3`. After exporting `users`, each user would have an `_id` field which is the system ID that correlates to the user who created a request. This is also applicable for any user's system ID represented on a request for approvals or actors on an update etc.
---
---